In the music world, timing is everything. Whether an artist is trying to make their mark with a killer single (Benji Hughes, PJ Harvey, Starchild, Rihanna, Iggy Pop) or revealing a hidden gem from the past (Father John Misty, Elliott Smith), these are some of our favorite songs this week.
Check them all out below.
---
Starchild, "Slammin' Mannequin"
Bryndon Cook made his name as the touring guitarist for Solange, Chairlift, and Kindness, but now he's stepping out on his own with his first solo album. Recorded under the name Starchild, Crucial is being released by electronic label Ghostly on March 18. Lead single "Slammin' Mannequin" is a fine blend of warm keys that sound as though they've been loosed from a '90s R&B record, glitchy percussion, and a ripping solo worthy of Prince—who, along with Sade, is a major influence on Crucial. Taking a cue from the prodigious Purple One, Cook played and recorded every single sound on the album.
Benji Hughes, "Girls Love Shoes"
Now signed to Merge, Benji Hughes has released Songs in the Key of Animals. It's a joyously composed and performed record, indebted in equal measures to Prince and Ween at their lightest and The National at their most morose. Album single "Girls Love Shoes," whose video we're thrilled to be premiering today, falls squarely in the former camp. "Girls like lots of things," go the lyrics over an appropriately sassy percussion track before the song blossoms into a celestial groove, Hughes cooing the title phrase. It's not dissimilar to the proto-viral "Let's Get Some Shoes" video from the mid-aughts, though it reframes that video's central joke—that some men think women are shallow—with, you know, music you'd actually want to listen to.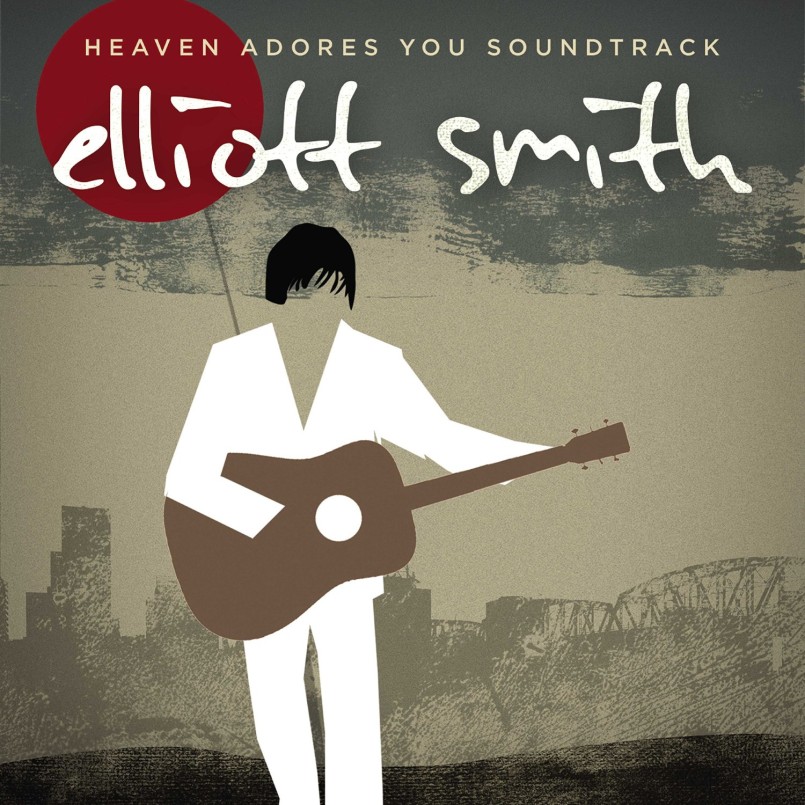 Elliott Smith, "Plainclothes Man"
Prior to really finding his voice as a solo artist, Elliott Smith was in Heatmiser, where he created a footnote to his career that serves as a refuge for fans that can't accept the fact that the story stops after From a Basement on the Hill. Culling from that body of work, Elliott reworked a number of Heatmiser songs for his own later purposes ("Christian Brothers" and "See You Later" come to mind). Today, die-hards can add one more to the list: "Plainclothes Man," which originally appeared on Mic City Sons. The new, quieter version of the song is seeing the light of day as part of the upcoming soundtrack for Heaven Adores You, the Elliott Smith documentary that came out in 2014.
Iggy Pop, "Break Into Your Heart"
Things move fast in the Motor City. Iggy Pop, the original pride of Detroit, announced his new album Post Pop Depression just last week, premiering the song "Gardenia" on The Late Show with Stephen Colbert on Thursday night. Now, having gone an entire weekend without giving us any new music, Pop has premiered the song "Break Into Your Heart" on Zane Lowe's Beats 1 show. The hazy song is Post Pop Depression's opener.
Father John Misty, "Maybe, Sweet One, You Won't Have Nightmares Tonight"
Lullabies are strange and always a little bit creepy, but leave it to Father John Misty to take the supposedly soothing practice to new levels of fear. A couple of weeks ago, Josh Tillman appeared on Late Show with Stephen Colbert and performed "Holy Shit" off of last year's excellent I Love You, Honeybear. Now, Tillman has shared an original cradle song from a cut-for-time bit from that episode, which was probably another installment of Colbert's great segment "Bedtime Stories." Tillman's sleep serenade is full of terrifying imagery—a hat made of human hair, losing one's penis, standing naked in front of an audience covered in tattoos that you didn't agree to getting, and more.
Rihanna's Anti is here and on Wednesday we got our first taste at some of the music that actually is featured on it. "Work," a Drake-featuring track, dropped via an exclusive Tidal stream. It's kinda slurry and strange, but extremely catchy—expect to hear this song everywhere you go from now on.
The last time we heard about PJ Harvey's new record, via a strange clip of her wandering through ruins of old buildings, things seemed pretty bleak (see: ruins of old buildings). But this week things are looking up: Harvey has revealed the album's title—The Hope Six Demolition Project—and dropped a new trailer for the record. The two-minute clip is soundtracked by a pair of album songs—"The Community of Hope" and "The Wheel"—both of which are far more upbeat than the abrasive grime we heard in the previous video. You can watch the Seamus Heaney–directed clip below. Harvey also premiered the album's lead single, "The Wheel," on Steve Lamacq's BBC 6 show.