After a year of living furiously, 2018, in many ways, has been a pleasant musical comedown. There's still a furiousness, of course, but there's also a certain wave of #wholesome content overpowering our country's cultural zeitgeist arising everywhere from the irreverent, raunchy world of stand-up comedy to the traditionally anti-establishmentarian circles of punk rock. "Pay no mind," Victoria Legrand's soothing alto croons in your earbuds as you scroll through the political incompetence and bad takes comprising the morning's news, while Damon McMahon offers an escape in the form of catching the next wave.
Meanwhile, without giving a single DAMN., the year has also provided us with some of the most volatile attacks on politically and personally oppressive forces in recent years, courtesy of the hopelessly addictive pop hooks of U.S. Girls and Superchunk. The year is far from over (is that Deafheaven pacing menacingly in the foreground?), but the best albums of 2018 so far have felt like the release of a long-clenched fist, the twenty-five most enticing of which have been listed alphabetically for you below.
Listen along on Spotify.
---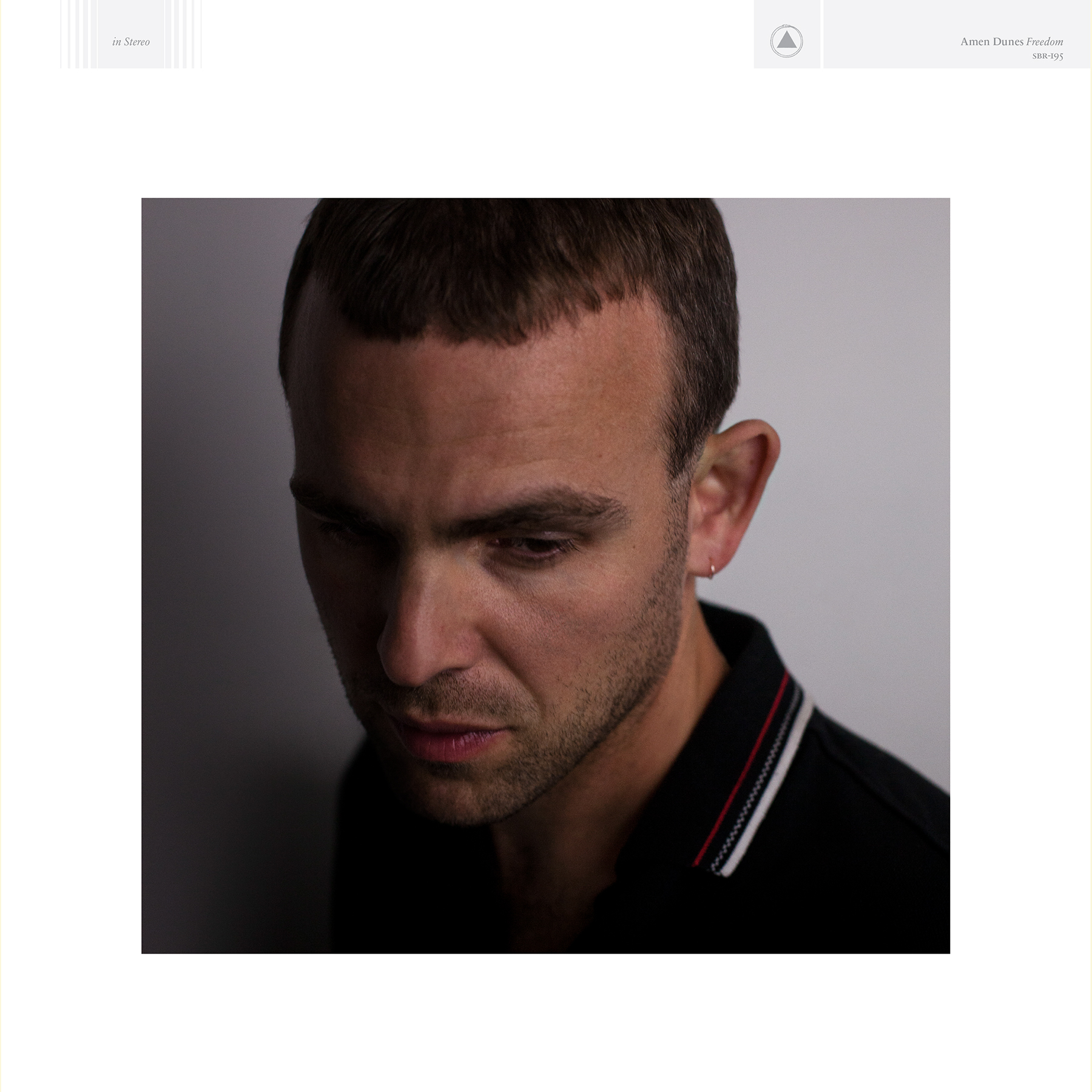 Amen Dunes — Freedom
Amen Dunes is psychedelic folk-rock in grayscale; like a black and white photo defines its light and contours, Damon McMahon achieves hypnotic soundscapes without relying on any neon effects or climaxes. All instruments behave stoically, somber in respect for one another, clearing ground for McMahon's rugged, ruminant vibrato. And less like the airier shapes of his previous works, Freedom has a Lindsey Buckingham tinge of simple-man earworm. There are surfy and innocent tones, like on highlight "Miki Dora," and haunting Thom Yorke–esque grooves, like on the brilliant closer "L.A.," but it's less indie rock than authentic classic rock—and with the advent of fastidious, vacuous production from Chris Coady (my word, that snare sound on the title track), and layered guitar from masters Nick Zinner and Delicate Steve, they together form a deft balance of singer/songwriter spirit and modern recording ingenuity that is seldom struck. — Jamie Lawlor
Click here to read our feature on Amen Dunes.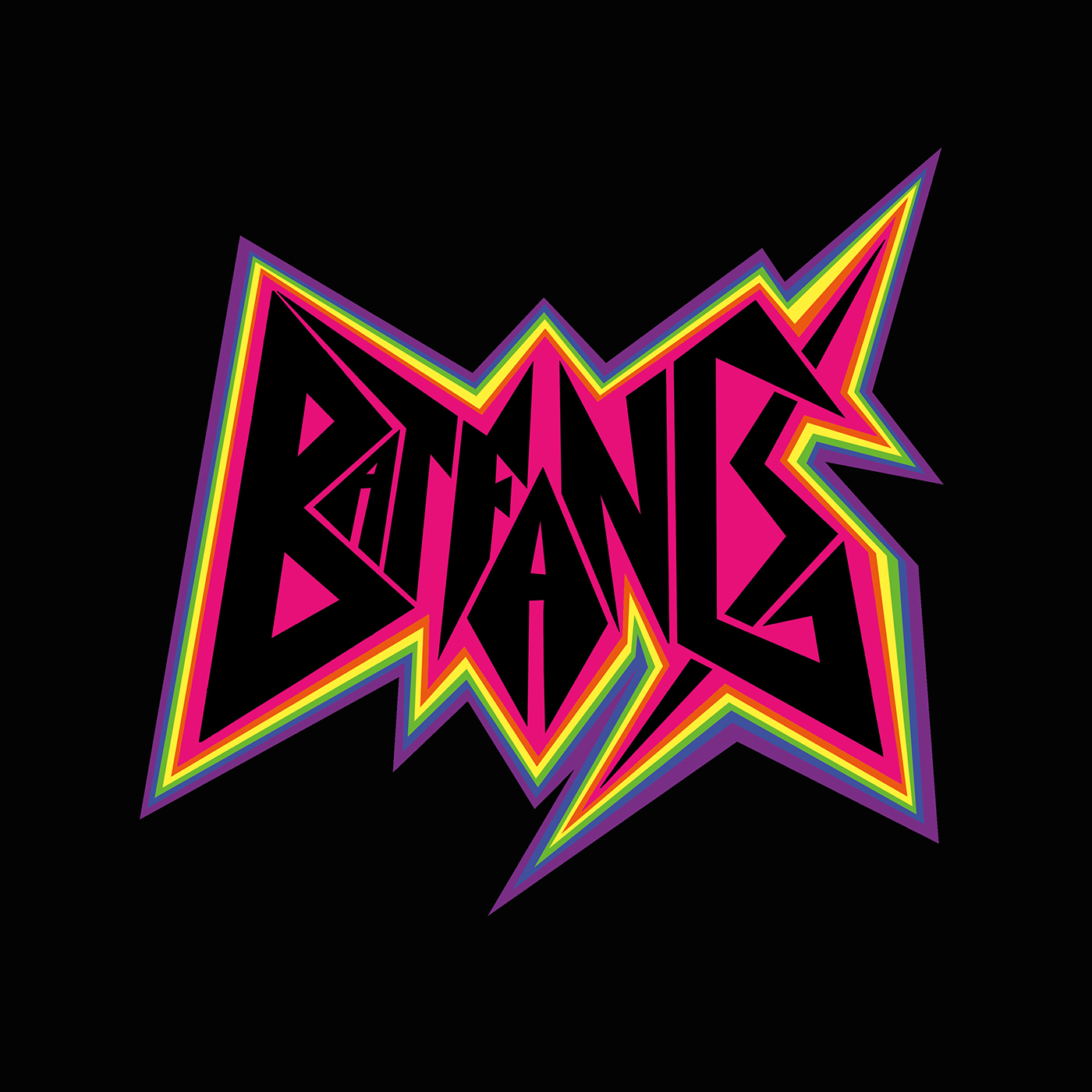 In the four years since Ex Hex released their debut, lamenting over the lack of a follow-up has become something of an indie rock pastime. The good news is that Mary Timony, Betsy Wright, and Laura Harris finally do appear to be hard at work on one, but as it turns out, we may not have needed the whole gang to satiate the craving for more. Wright, having teamed up with drummer Laura King, has gifted us with Bat Fangs, a record that is far more than just an interim Ex Hex release holdover—it's a total beast unto itself. Riff-saturated, loud, and fearless, the album flies by (get it?), over before you want it to be, an unpretentious blast of old-school bar rock that would make Dickie Peterson proud (or throw some stuff, who knows). — Nate Rogers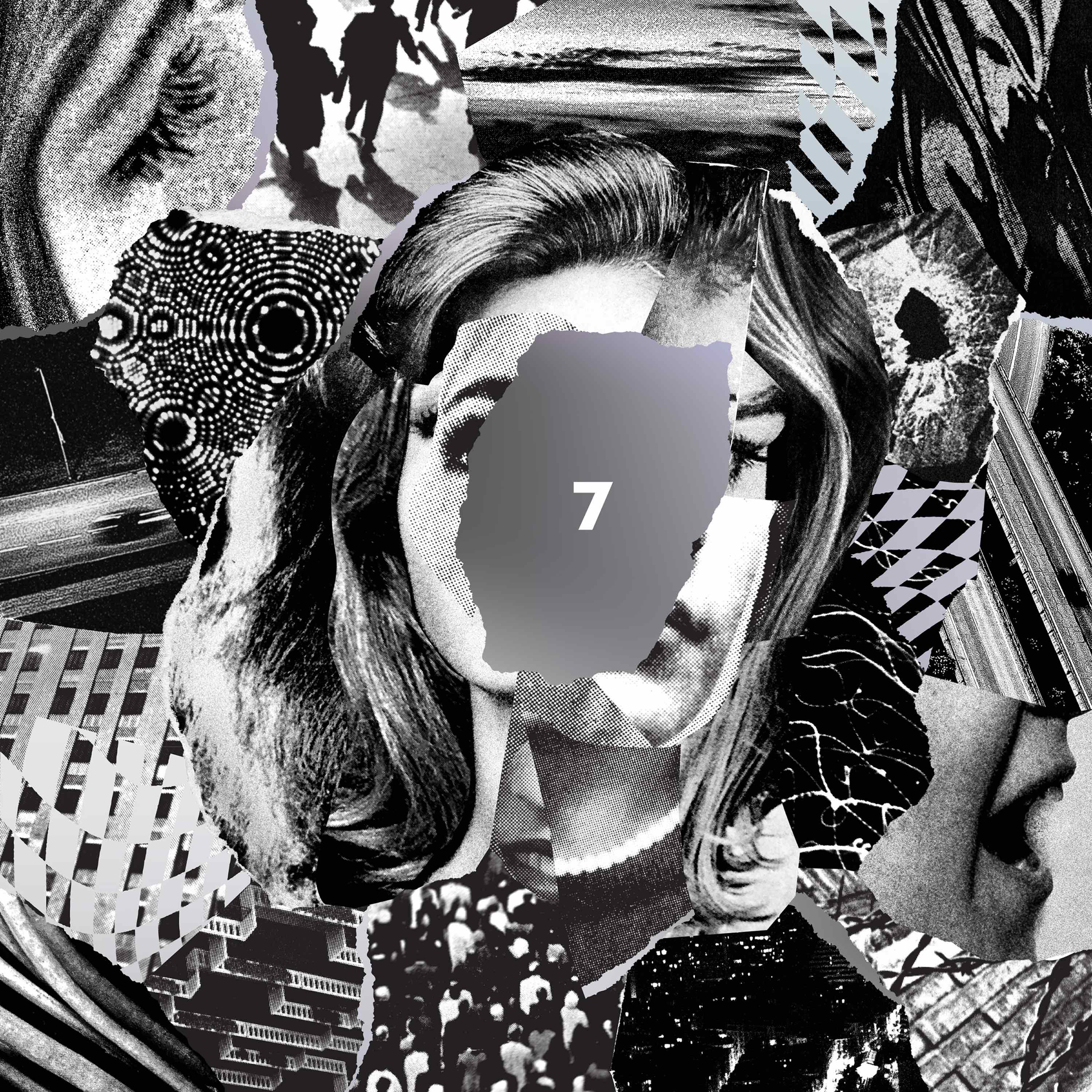 Beach House — 7
As Beach House, Victoria Legrand and Alex Scally have cultivated a mystic aura for fourteen years. Their latest project amplifies this mysticism by digging into themes where the grim and grandeur overlap and oppositions live harmoniously. Beach House's seventh album, appropriately titled 7, immediately begins with the sense that the duo is taking you on a fantastic and urgent journey—speaking to the album's intention as a fresh start where Beach House reaches for a form of divine creative energy. Whether that journey is a spiritual or physical one changes from track to track, but the wanderlust is consistent throughout its forty-seven minutes. The album is divine in its ebbs and flows, its shadows and bursts of light, and its sense of chill. Moments feel like warm, intimate embraces, as if looking at your partner—memories flashing—and being washed in a sudden feeling of immediate love. 7 might be Beach House's great awakening, reaching for a spiritual transcendence that will lead to great questions and grander quests. — Margaret Farrell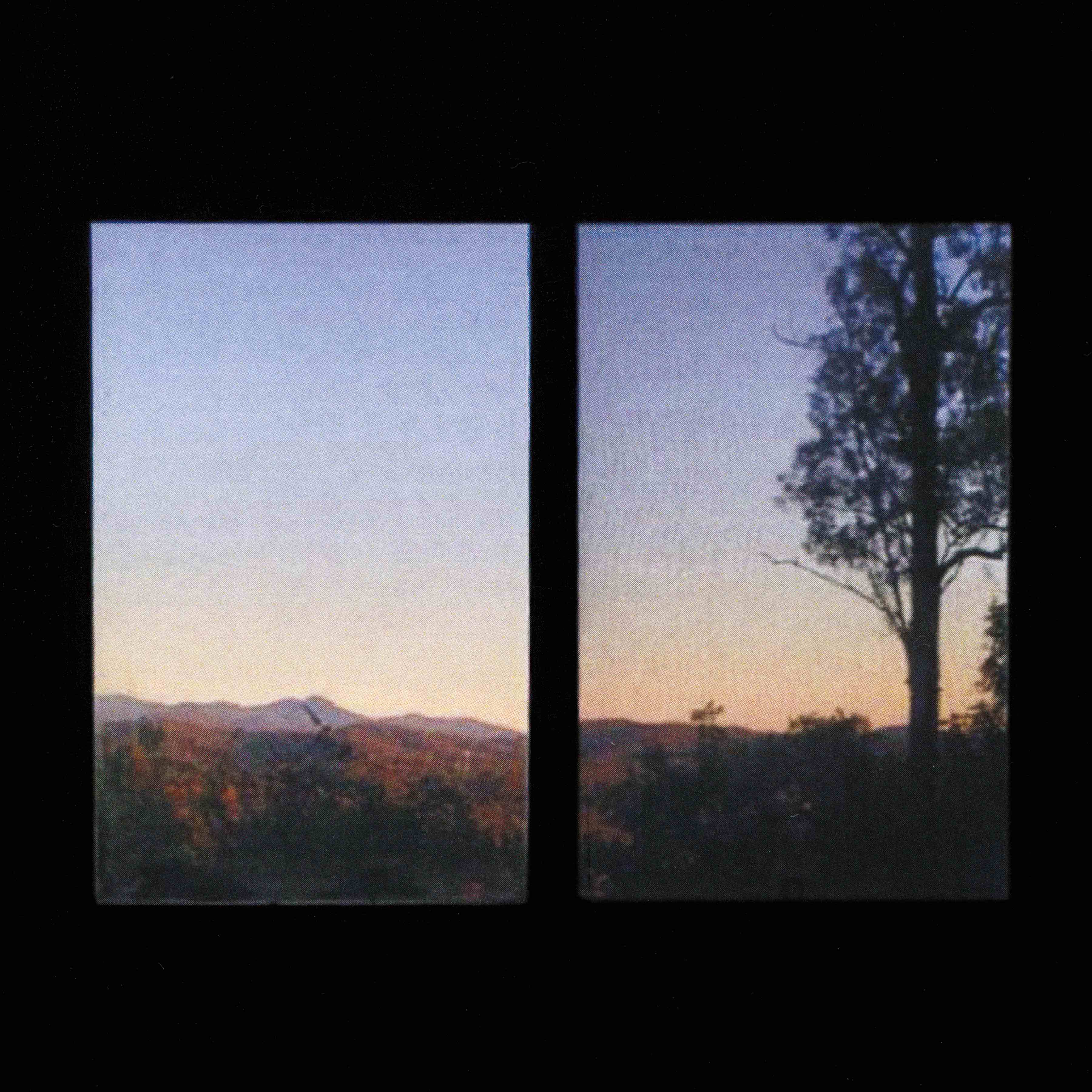 Bonny Doon — Longwave
Given their name, you might expect Bonny Doon to be a California band that smokes a lot of weed and stays in the garage writing Dick Dale rip-offs. But on the contrary, they're from Detroit, and are behind one of the smartest and most poetic records of the year (not sure how much weed they smoke, though). Detroit does kind of make sense, anyway, as the Malkmus/Berman vibes of Longwave mostly fall in line with a working-class town sensibility—Bobby Colombo and Bill Lennox's shrugged lyrics are distinctly grounded in their casual interest in comprehending the absurdity of existence, even if they know you can't really crack that topic while simultaneously working a nine-to-five. A trip to the beach this record is certainly not; some of us have bills to pay, hippy. — Nate Rogers
Click here to read our Breaking feature on Bonny Doon.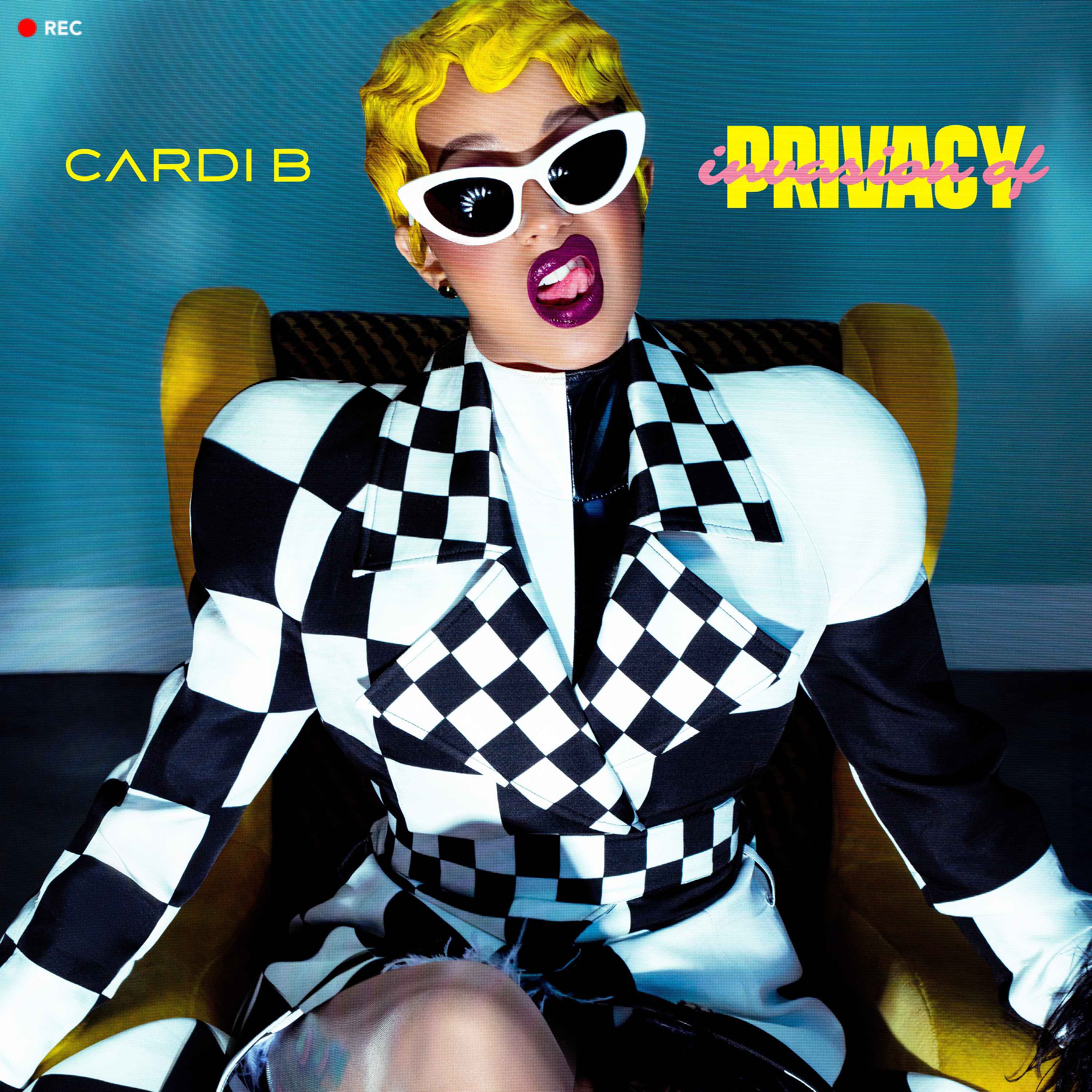 Cardi B — Invasion of Privacy
Cardi B is not just a new celebrity—she's a new kind of celebrity, leveraging Instagram infamy to become a reality TV star, then breaking chart records with a pair of mixtapes well before finally releasing her debut LP. The great surprise of Invasion of Privacy, then, is how studiously it avoids any hint that Cardi might be coasting on novelty alone; on the contrary, she's put in the work to make a classicist hip-hop album, one whose thirteen songs in forty-eight minutes stand in stark contrast to the album-as-playlist ethos of, say, Drake or Migos. What's more, the album is unrepentantly fun, loaded up with jokes and shit-talk and the pleasant overflow of Cardi's magnetic personality—no small thing, in this sullen, self-reflecting age of hip-hop. Cardi has spoken openly about working with ghostwriters, something that's anathema to most rappers—but for her, it's not a sign of weakness so much as a show of her intense work ethic. She wants to make music that stands up on its own merits, and Invasion of Privacy more than delivers. — Josh Hurst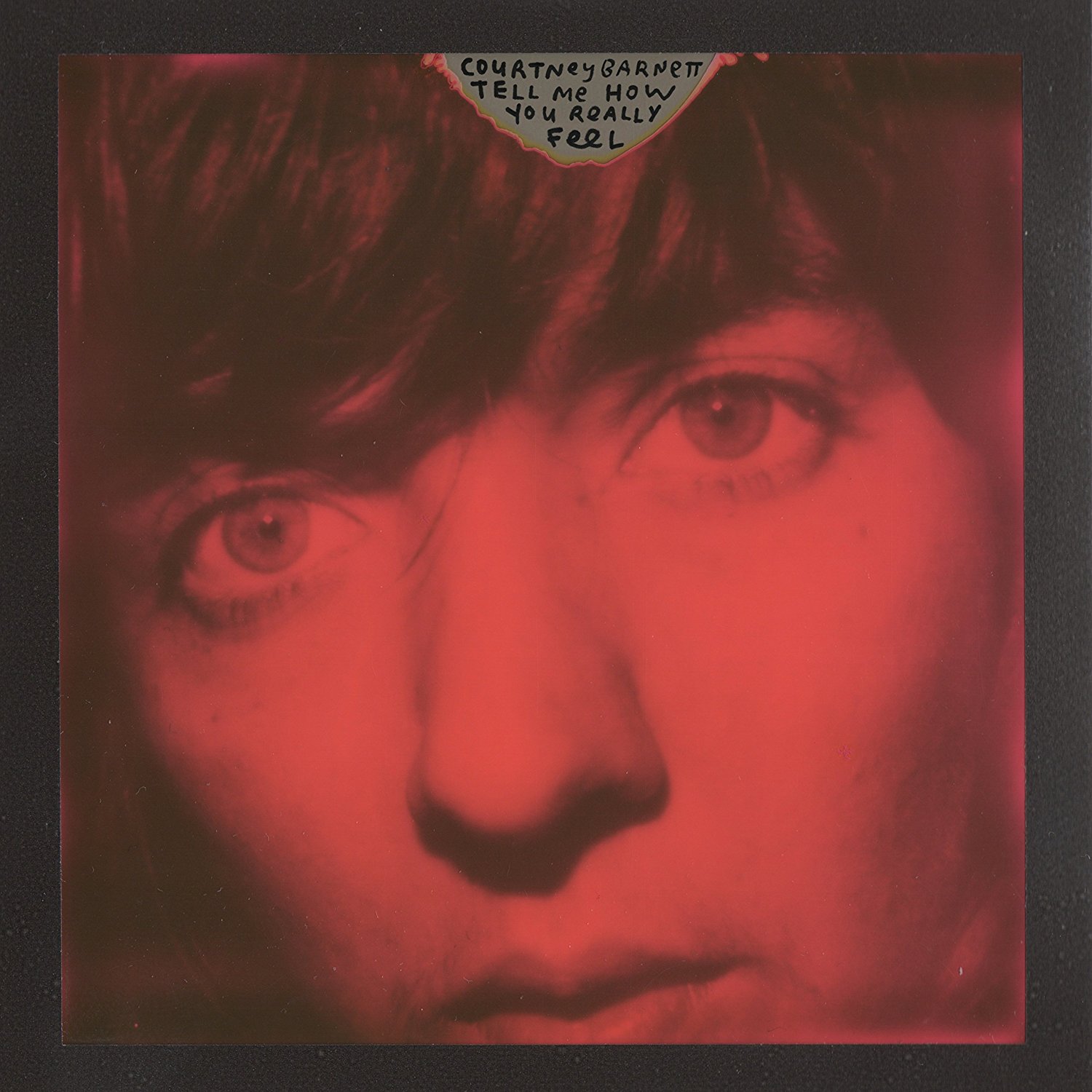 Courtney Barnett — Tell Me How You Really Feel
"Nameless, Faceless," the most audaciously catchy track off Courtney Barnett's second proper LP Tell Me How You Really Feel, encapsulates a key theme of 2018: a general distrust of men as expressed, ubiquitously, by the women they've wronged. Barnett's record comes on the heels of the #MeToo movement, and she's one of many now discussing the fears, insecurities, and deep-seated melancholies inherent in womanhood. Barnett's grungy breed of rock is mellow, despite its darker points; even her insults sound playful ("He said, 'I could eat a bowl of alphabet soup / And spit out better words than you' / But you didn't.") For someone who's received much critical acclaim, she still seems buoyed by a helpless tendency to self-deprecate. "I don't know, I don't know anything," Barnett repeats on "Crippling Self Doubt and a General Lack of Self Confidence." Luckily, she does know how to be contented with small victories. "Don't come with your arms swinging / Throw them around me / Some kind of sweet relief," she concedes on album closer "Sunday Roast." — Anya Jaremko-Greenwold
Click here to read our cover story on Courtney Barnett.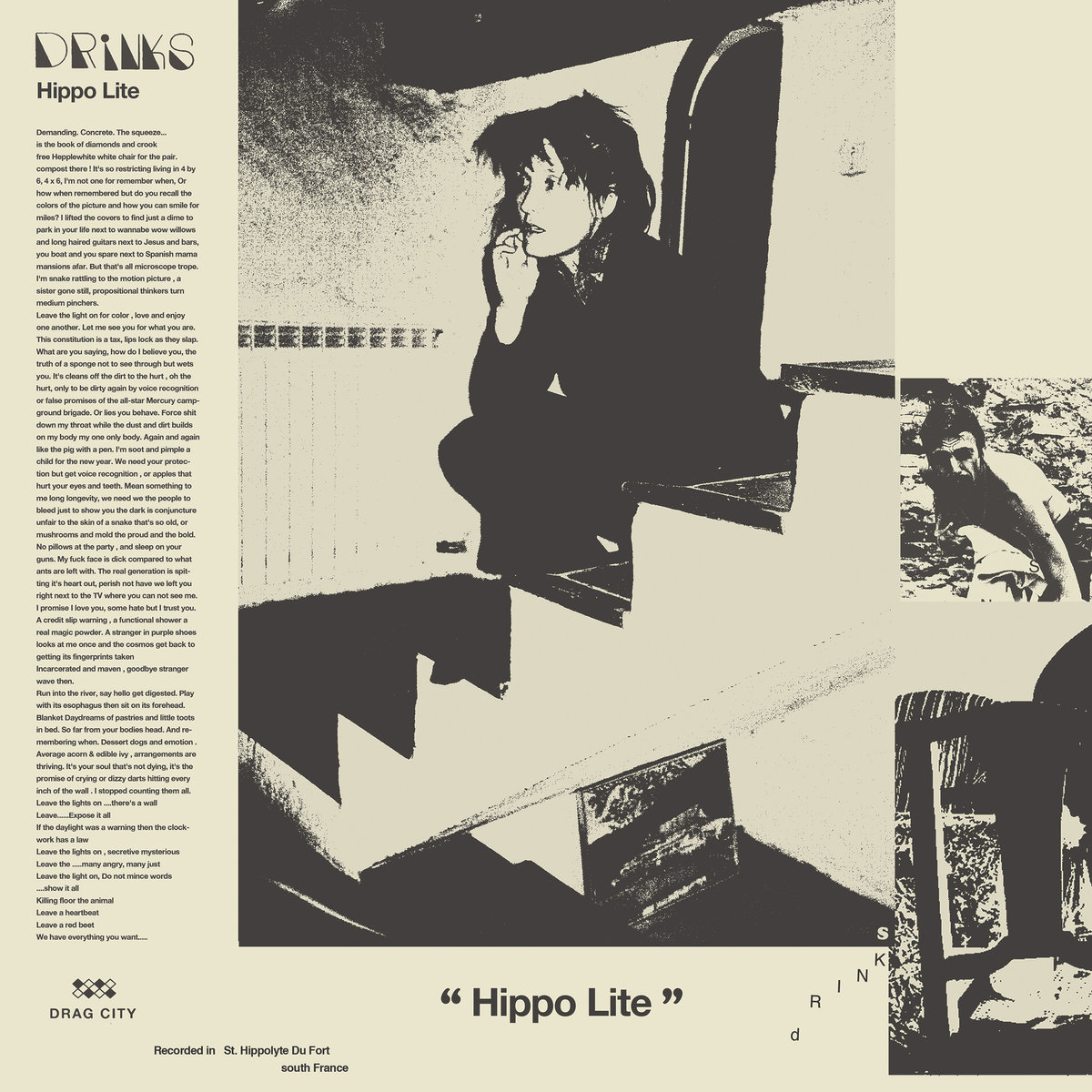 For their sophomore LP as DRINKS, Cate Le Bon and Tim Presley (a.k.a. White Fence) absconded to the South of France, holed up in an old stone house, and spent their days sleeping through the heat and recording come nightfall. Without distractions like Wi-Fi and civilization, the pair lived in their own little Shangri-La, and Hippo Lite, the album born of it, conveys the intimacy of two artists free to make whatever sounds they please. The insular nature of the recording process lends an honesty to the album, like children playing away from the watchful eyes of adults. And Hippo Lite is playful; "Real Outside" pairs household object percussion with tangy blurts of guitar, and "Greasing Up" sounds like a campfire lullaby. More than anything, Hippo Lite is a document of intimate creativity, of what happens when you can build a fort with someone you trust and live in shared merriment. — Madison Bloom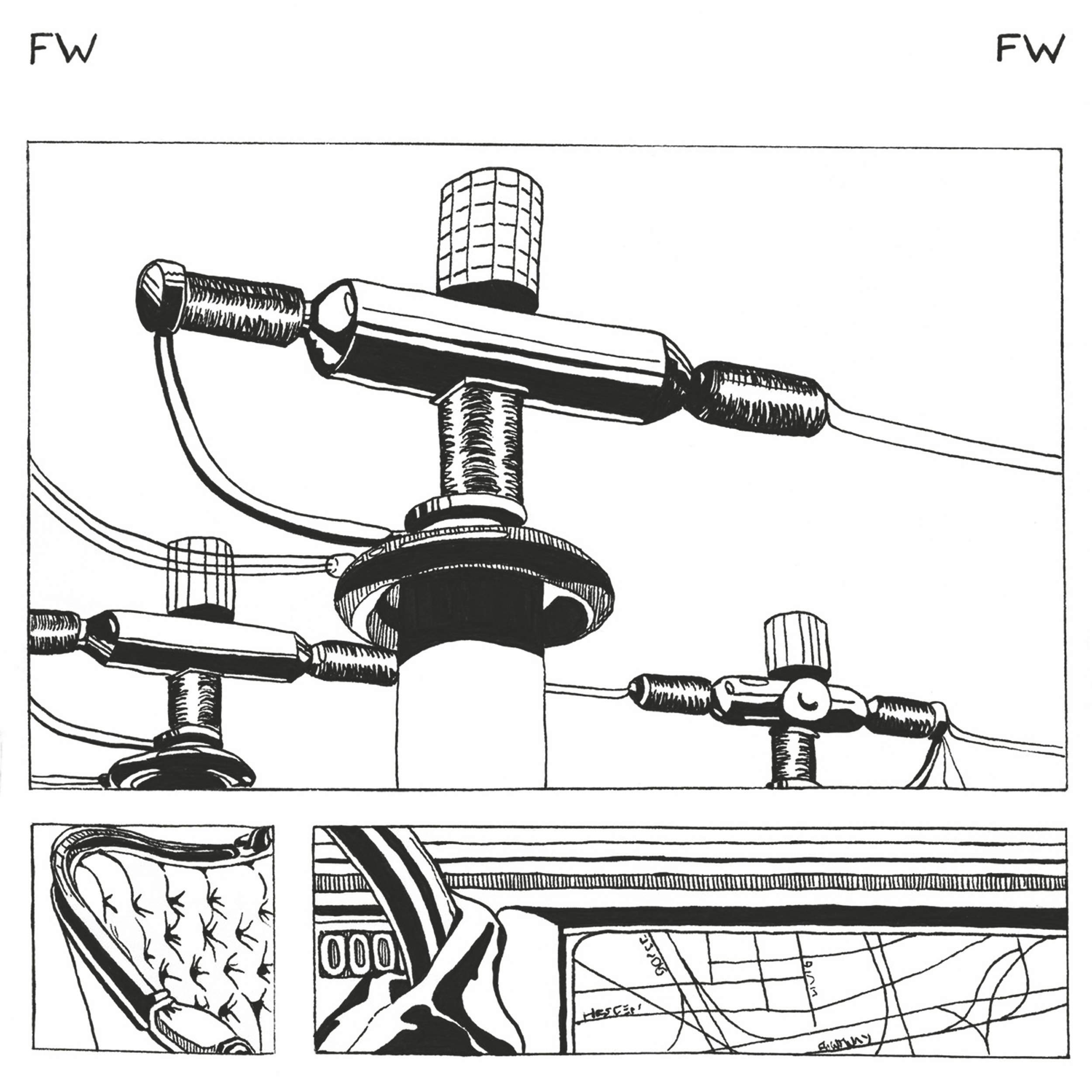 Forth Wanderers — Forth Wanderers
When Forth Wanderers' self-titled sophomore album starts playing, it feels like your friends pulling up outside to pick you up in someone's parents' Volvo. There's a certain comfort and familiarity to the Jersey-based, now-college-separated indie rock wunderkinds that makes you think, like, maybe you've heard this record before? At a party or in a movie or something? That close connection is probably because every song is catchy as all hell—the fact that "Company" wasn't a single is kind of mindblowing—and Ava Trilling's vocal melodies are the type that you'll find yourself casually singing without even realizing it. Of course, there's much more darkness than initially meets the ear ("I am the one you think of when you're with her," from opener "Nevermine," is one of the most brutal takedowns to start an album since "Kinky Afro"), but don't let that sour the vibe—your friends are waiting, and the engine's running. — Nate Rogers
Click here to read our Breaking feature on Forth Wanderers.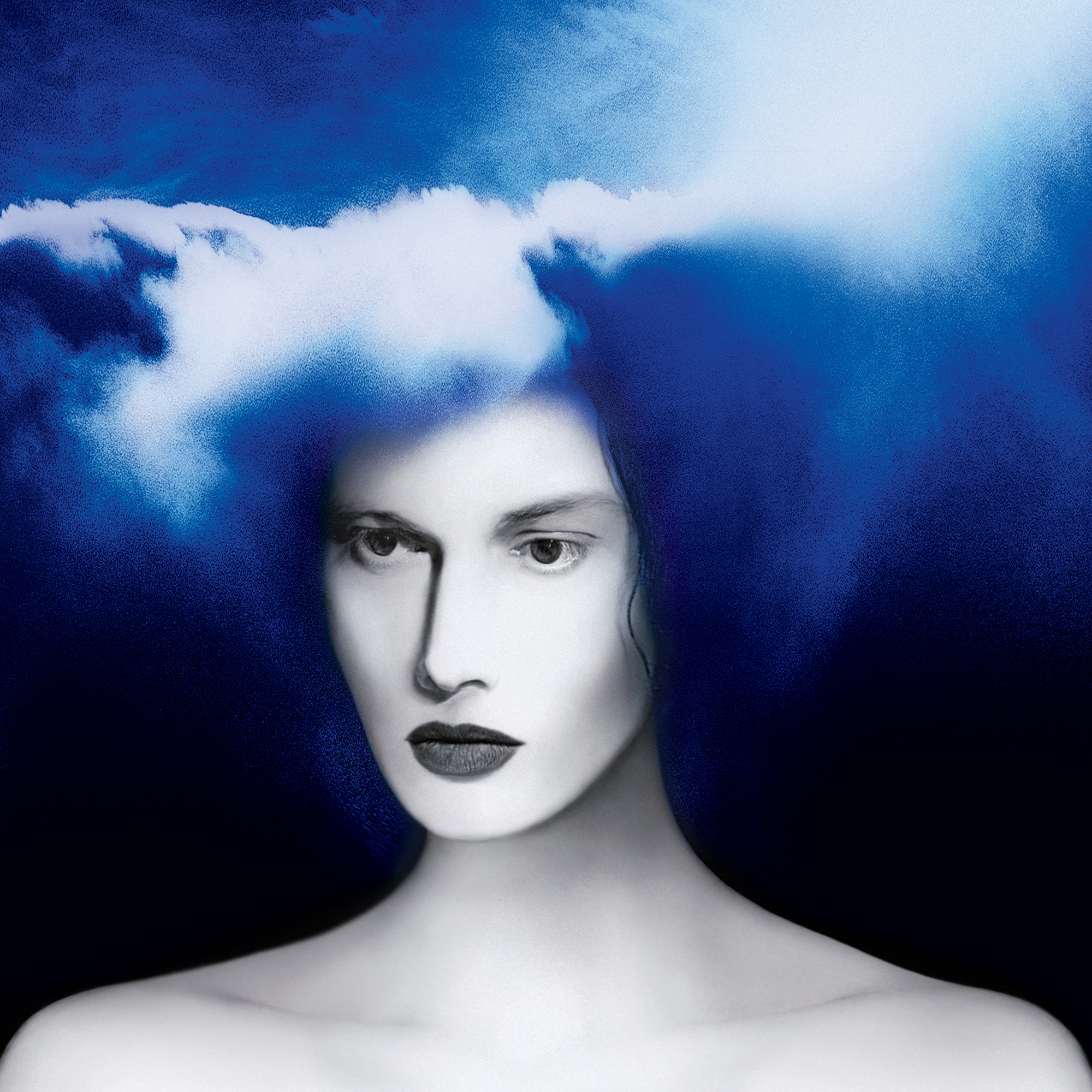 Jack White — Boarding House Reach
In a time that feels totally absurd, Jack White has grown tired of trying to keep the great musical traditions alive, so with Boarding House Reach he's flanked us with absurdities of his own: a repeatedly rewinding tape machine used as an instrument; recording his own breakbeats on tape, sampling them in Pro Tools, and rapping over them (just the way you'd expect Jack White to pull rapping off); sci-fi synth interludes under spoken word; clavinets and congas because he said so. These are the Rube Goldberg contraptions of a maddened rock genius—just what the status quo of music needed at a time where peaking chaos in the world seems to be met with more artistic complacence than ever. But amidst the circus, he still isn't the least bit distracted as a vocalist ("Connected By Love"), a songwriter ("Over and Over and Over"), or a face-melting guitar soloist ("Respect Commander"). It's a journey to find whatever is left of rock and roll's future, and he comes back covered in filth, as a consummate rock and roller always should. — Jamie Lawlor
Click here to read our cover story on Jack White.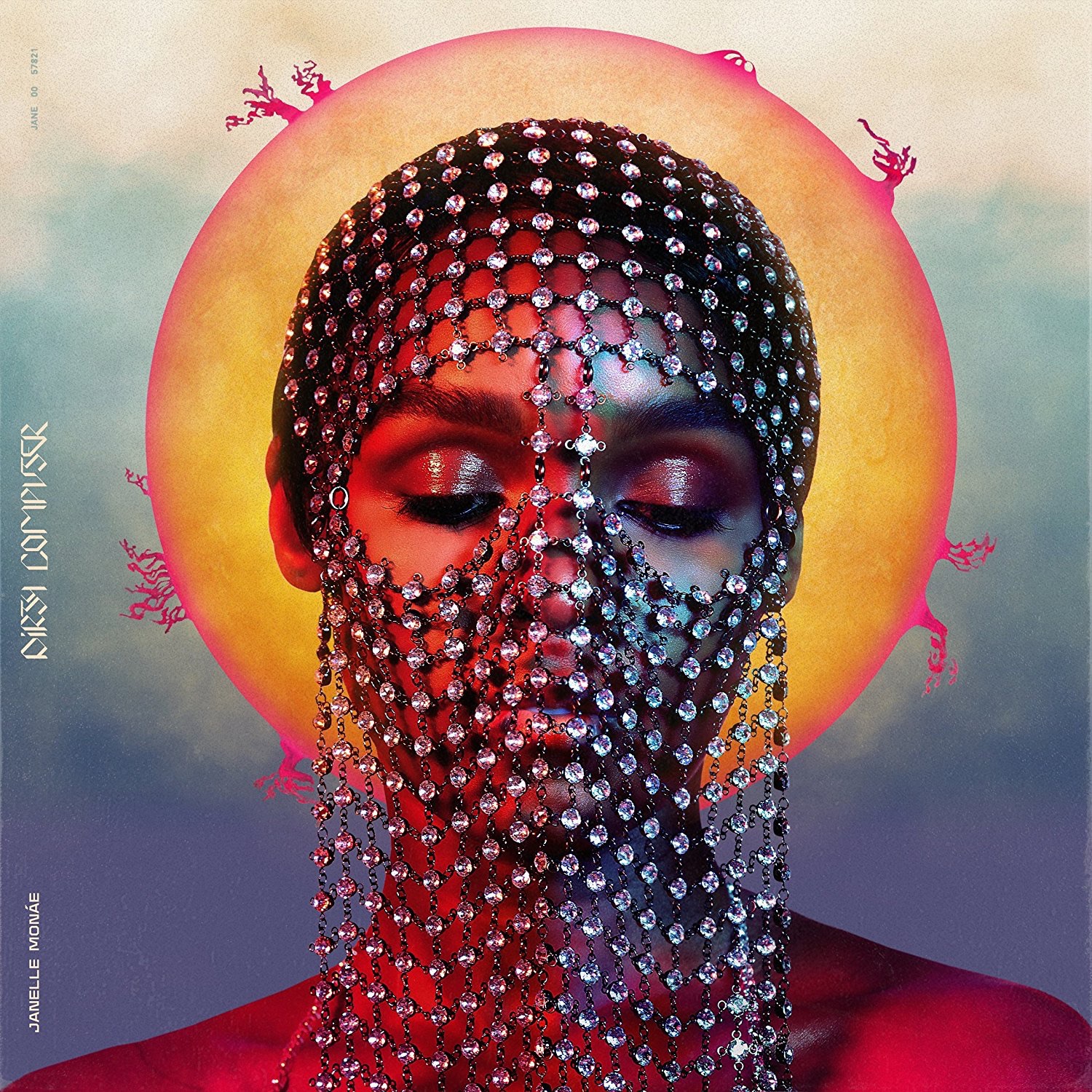 Janelle Monáe — Dirty Computer
Janelle Monáe is many things: a paragon of style, a profound actress, an outspoken intersectional feminist, and a musician who sings and raps about race, queer identity, and impassioned sexuality. Pop music has long since been dominated by straight white people, but with Dirty Computer—Monáe's most personal album to date—their reign is weakening. Under the raunchy influence of late mentor Prince, Monáe collaborates with everyone from Brian Wilson to Zoë Kravitz to Pharrell, making it clear that being black, pansexual, and therefore unprecedented in the music biz doesn't intimidate her one bit. "I'm always left of center, and that's right where I belong / I'm the random minor note you hear in major songs," she coos on "I Like That." The album stages a rebellion of sorts, but rather than inciting violence, Monáe suggests enthused lust (both for life, and for other people's bodies) to be the most effective means of fighting the power. — Anya Jaremko-Greenwold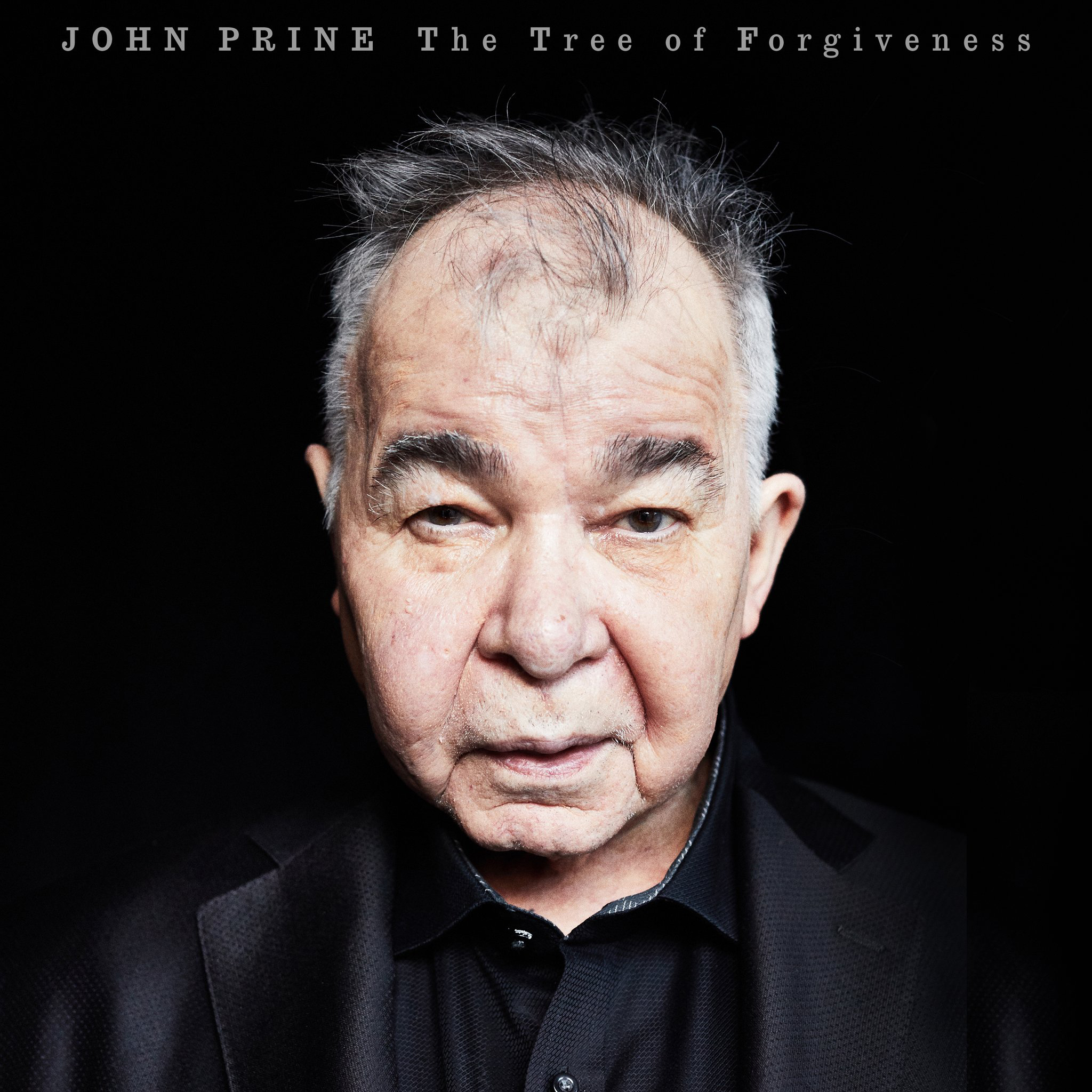 John Prine — The Tree of Forgiveness
The best John Prine tunes evoke an impromptu porchfront gathering in summer, somewhere among the grassy hills and cicada songs of the rural Midwest. There's no studio fancery and no corny Western accoutrements—only Prine's master storytelling and a few chosen pals banging on six-strings and stomping. Not since the 1978 album Bruised Orange has Prine invited the listener into such an intimate space, to take in each breath between words, to peer deep into the negative spaces. The Tree of Forgiveness reminds us of Prine's masterful, absurdist, and utterly charming observations of pedestrian domain, where screen doors are portals to the past and heaven is a nightclub where the cigarettes are nine miles long. Where true love requires few words. Few albums in recent memory have waded in such simple truths to such profound effect, from Prine's septuagenarian noggin front-and-center on the album's cover, cradled by a stark-black backdrop, to the voice-centric easiness of the album's production, steered by rising Nashville producer Dave Cobb. The Tree of Forgiveness is wholly great, and frequently brilliant. It's Prine fit for the ages, and a reminder of his place among the canon of Great American Songwriters. — Erin Osmon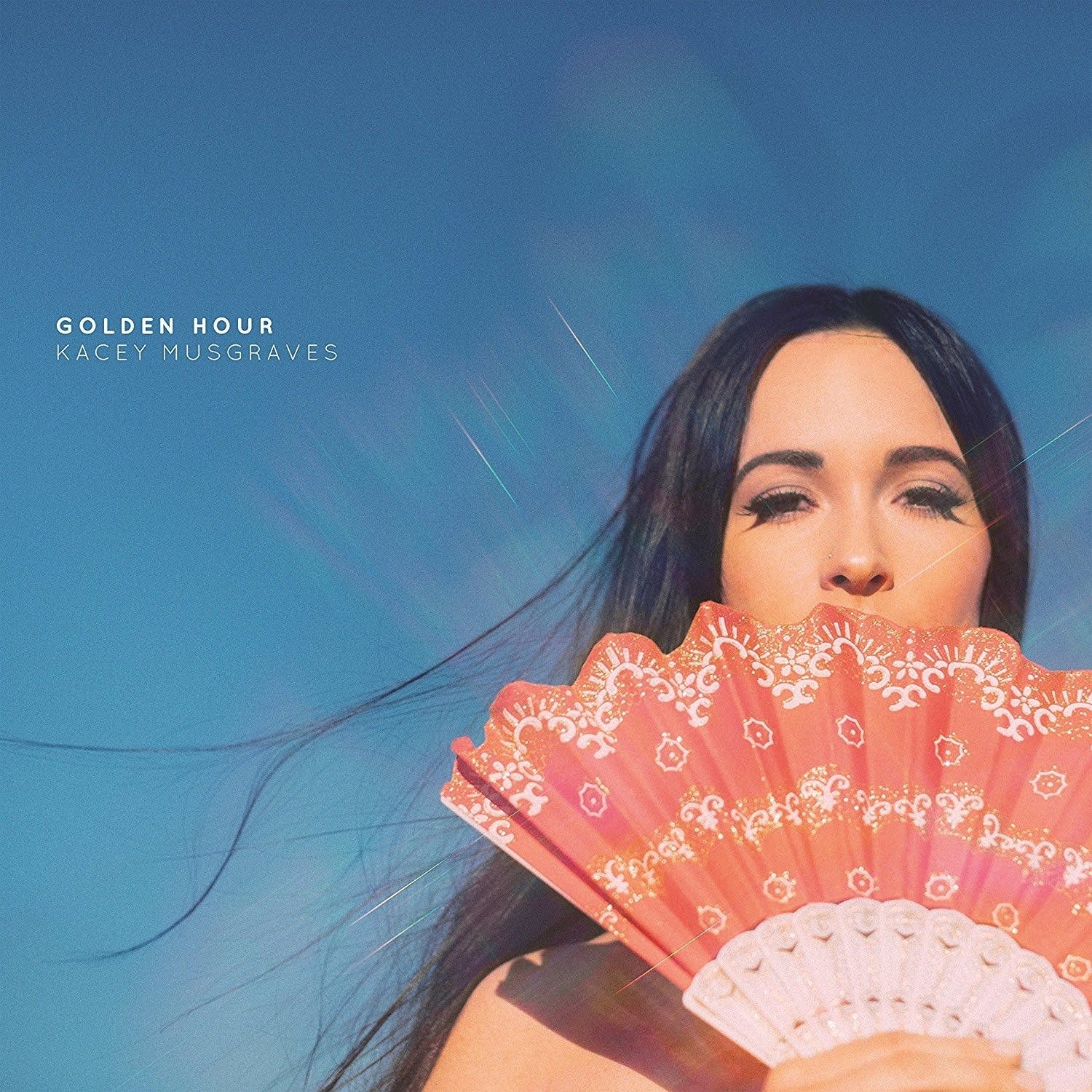 Kacey Musgraves — Golden Hour
There aren't words enough for Kacey Musgraves to express the particular range of emotions she's felt since meeting and marrying the singer/songwriter Ruston Kelly. "Happy and sad at the same time" is what she lands on, and for all her sharpness and precision as a writer, this awestruck ambiguity feels like the perfect encapsulation of Golden Hour's emotive plainspeak. There's also this hushed revelation: "Oh, what a world / And then there's you." Musgraves made a name for herself with her irony-rich, often sardonic writing—but here she's traded it for a guileless, cynicism-free sense of joy and wonder. In doing so, she's made a landmark work. It doesn't hurt that she's paired these beautifully direct and accessible songs with a production palette that connects the dots between country traditionalism and country-pop, favoring washes of melody and color over alt-country austerity. The album sparkles and shines, its sounds and lyrics keeping perfect time with one another, feeling like an overflow of love and gratitude from an artist who's come to them honestly. — Josh Hurst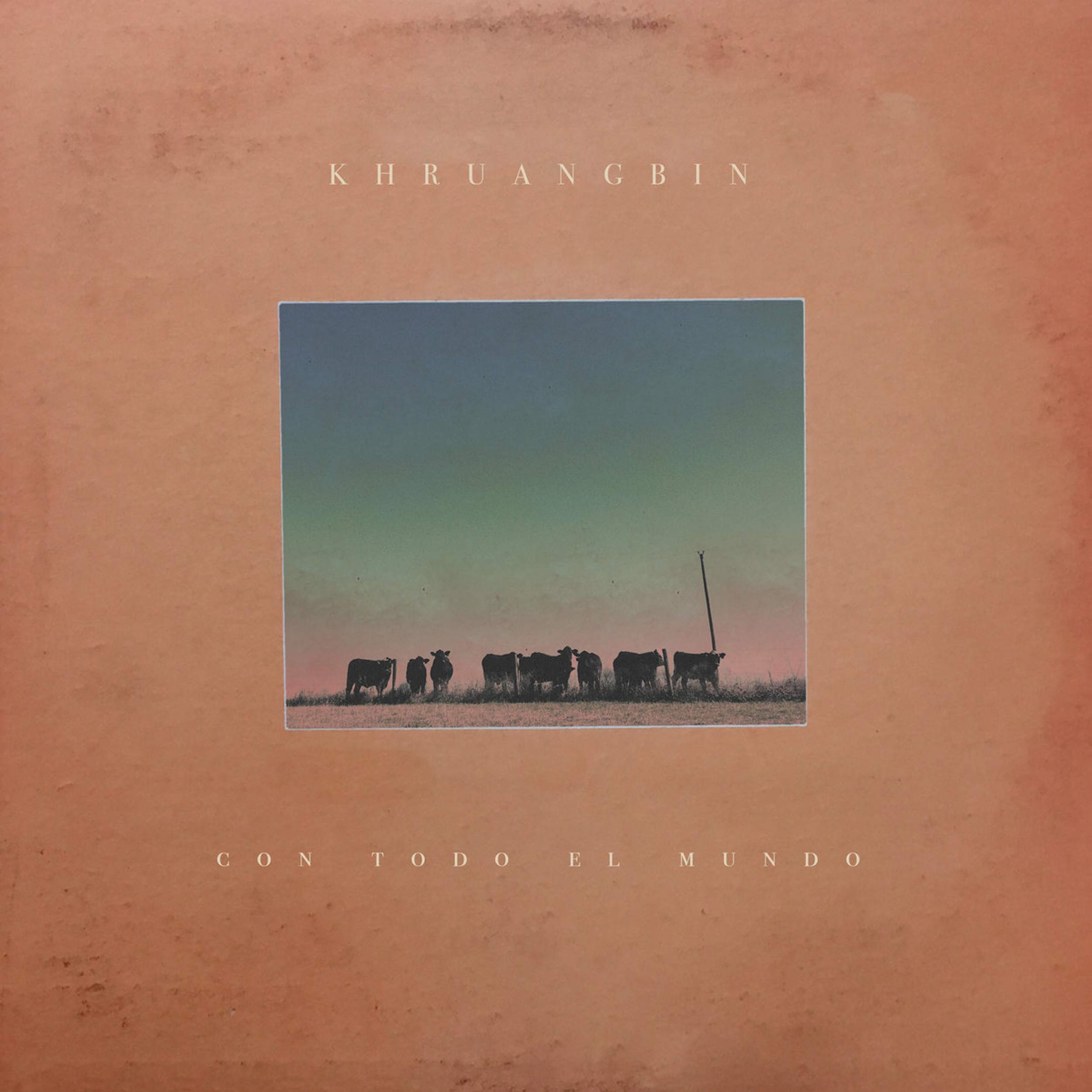 Khruangbin — Con Todo El Mundo
Khruangbin's debut LP, The Universe Smiles Upon You, is an amalgamation of great musicianship and even better taste. On it, the Houston-based trio consisting of Laura Lee (bass), Mark Speer (guitar), and Donald Johnson (drums), turn Thai funk into a psychedelic trip through pop, indie rock, and soul music. With that album's follow-up, Con Todo El Mundo, the band has embraced the sounds of the Middle East—specifically Iran—while managing to insert more of their own stylistic tics into the fold. "Maria También" is a crunchy rock jam, while "Shades of Man" takes a wandering guitar line and props it up against a melodic bass line and a smooth drum part. It's the perfect laidback record, grooving without ever becoming obtrusive, its meandering spirit never devolving into idleness. Khruangbin are still finding their influences from around the world, but here they've discovered a sound all their own. — Will Schube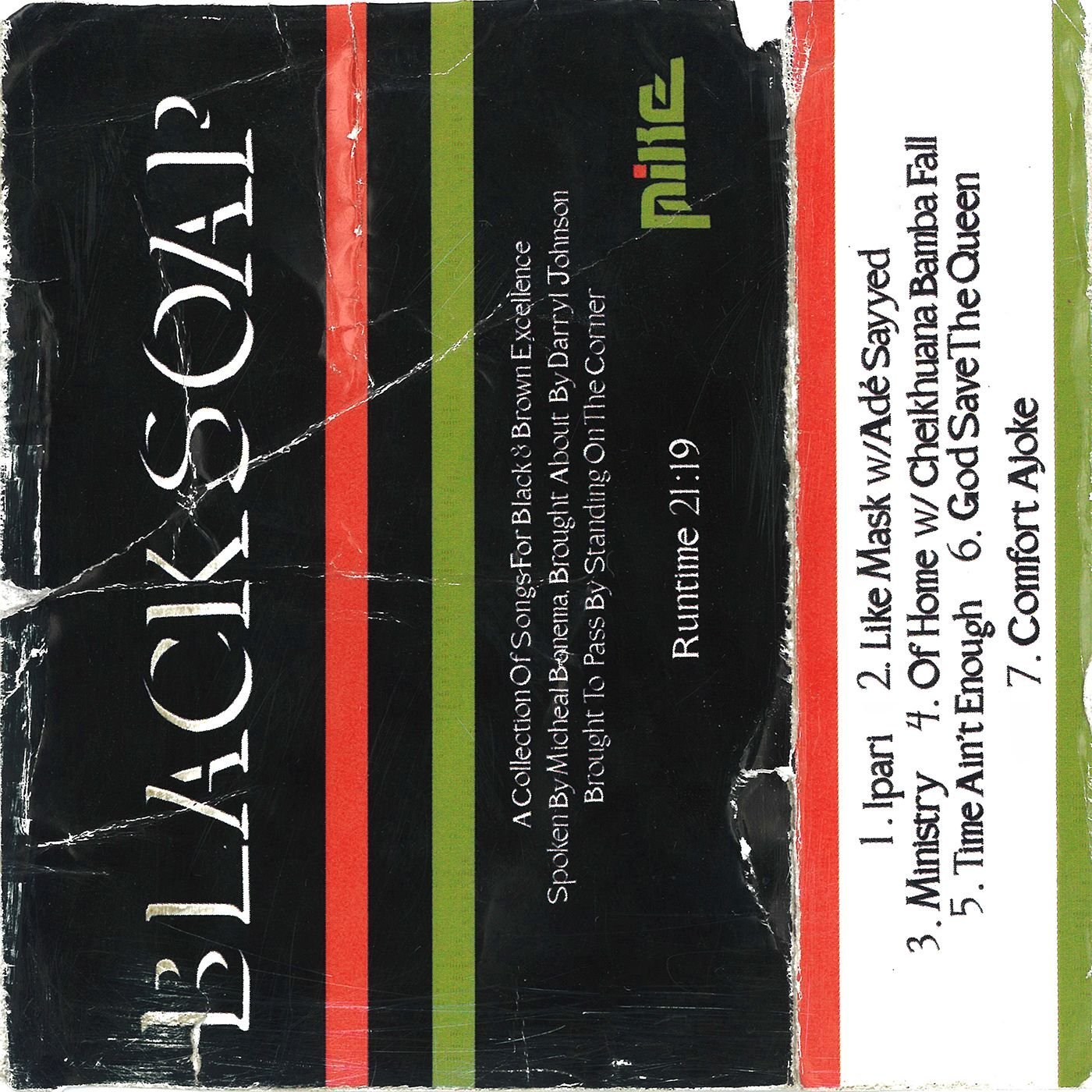 MIKE — Black Soap
In response to Kendrick Lamar irreverently calling himself the King of New York on "Control" in 2013, Charlamagne tha God said something important of New York rappers: "They're so caught in the 'I wanna bring it back' mentality that they're not playing it forward." The city still breeds its stars like Cardi B and A Boogie, but no one has quite managed to definitively embody the city on a national scale without sounding antiquated since 50 Cent. That's why the abstract rapper MIKE just took Brooklyn by storm—he delivers his millennial introspection like a golden-age veteran, but encrusts that introspection between experimental lo-fi movements that could dizzy MF Doom. On Black Soap he is especially sparing with his words, but whenever he bludgeons the track with his Biz Markie baritone, a few bars are all he needs to get his pain across. Still just nineteen years old, MIKE may have Kendrick taking another look in his rearview very soon. — Jamie Lawlor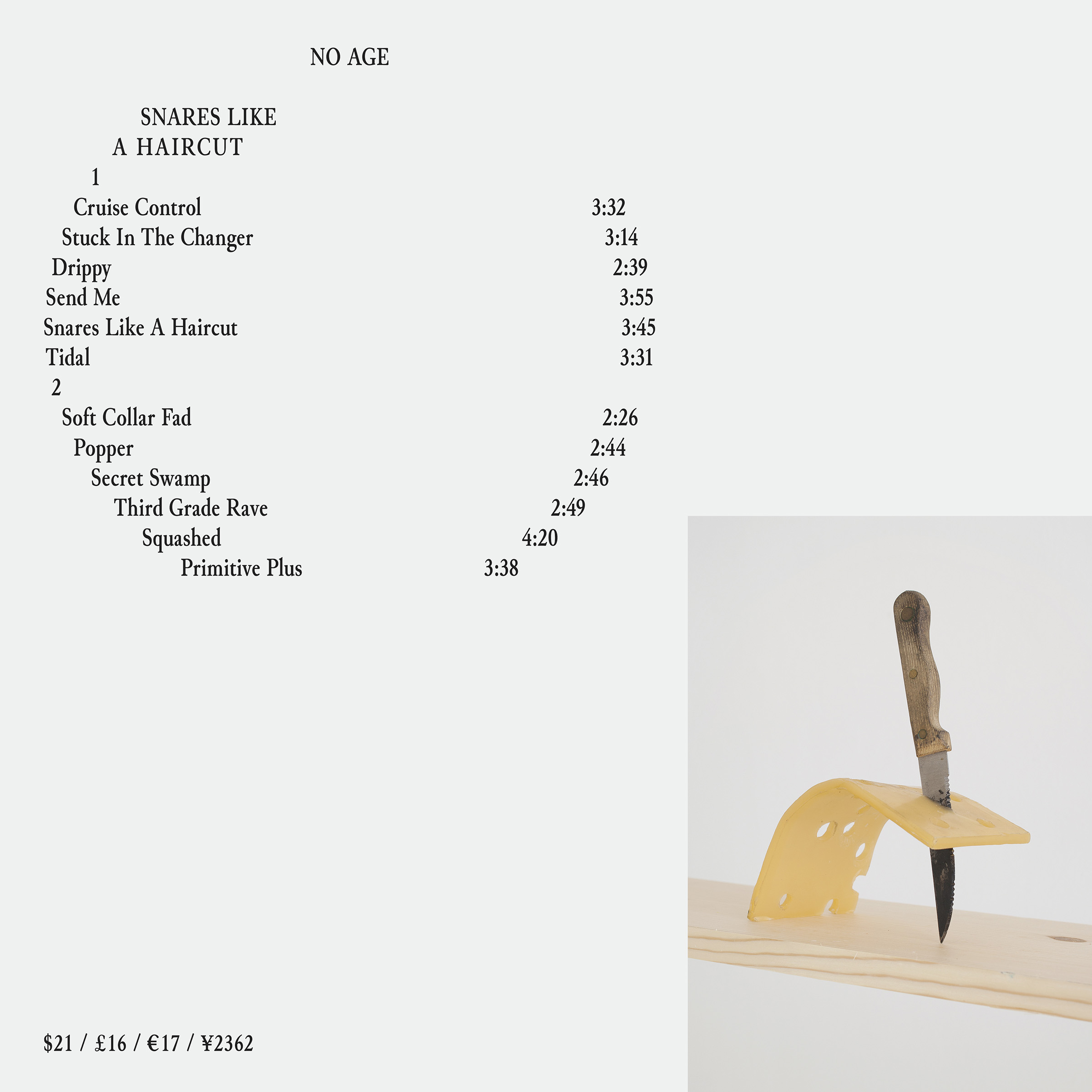 No Age — Snares Like a Haircut
After proving their fluency in West Coast skate punk a decade ago with the release of their proper debut Nouns, the duo of Randy Randall and Dean Spunt spent a couple years riffing on their noisy template before diving into full-blown experimentation-mode on 2013's An Object, to varying degrees of success. Five years later, the LA mainstays have returned with a follow-up fully reflecting both musicians' growth as sound designers, offering up twelve familiar noise-rock jams meticulously catered to Randall's interim endeavors with ambient guitar and Spunt's preoccupation with sound collage. The result is directly oppositional to the chaos of their debut, with single "Soft Collar Fad" exemplifying their unconventional, "Creep"-like take on the exhausted pop rock chorus, "Third Grade Rave" and "Primitive Plus" conjuring hues of hypnagogia, and the instrumental title track exhibiting their capacity for blissful ambience. — Mike LeSuer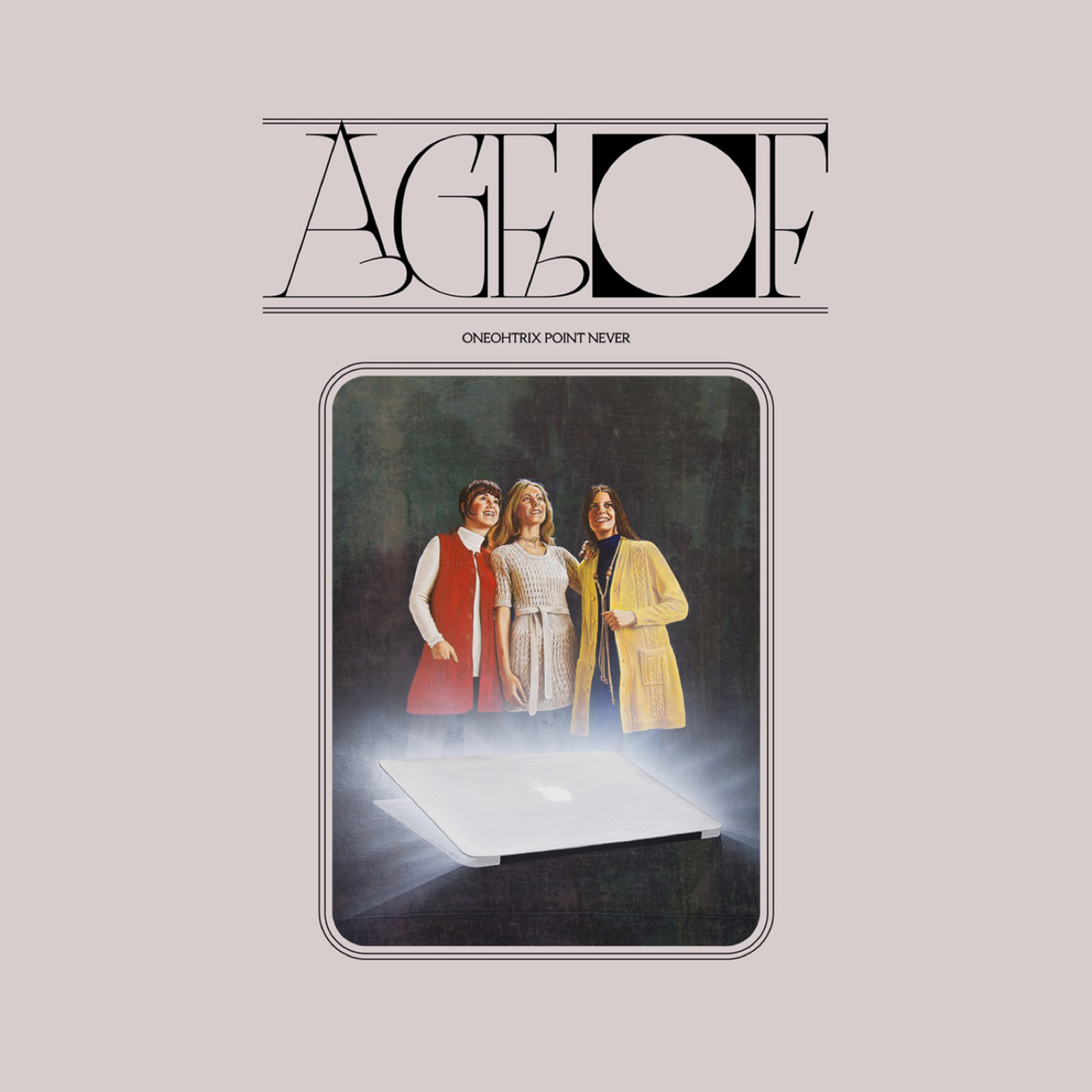 Oneohtrix Point Never — Age Of
By the time Daniel Lopatin was tapped to score the Safdie Brothers' breakout 2017 film Good Time, he already had numerous releases under his belt. But Lopatin, who records and performs under the Oneohtrix Point Never moniker, had never before realized a fully cohesive, coherent front-to-back project like he did with that film. Earlier LPs R Plus Seven and Garden of Delete had ecstatic highs, but were accompanied by lulls and stops—less experimentalism than diffidence. It makes sense that Oneohtrix would reach an apex with Good Time; his music is inherently cinematic. With Age Of, his latest LP for Warp, Lopatin blends the specter of paranoia readily available on the soundtrack with the raw avant tendencies of his solo work. We get heavily vocoded vocals ("Babylon"), an unrelenting adherence to the harpsichord ("The Station"), off-kilter synths ("Black Snow"), and noise ripped straight from your TV static ("We'll Take It"). Age Of is Oneohtrix Point Never's strongest LP by a longshot—a movie score come to life to haunt your dreams. — Will Schube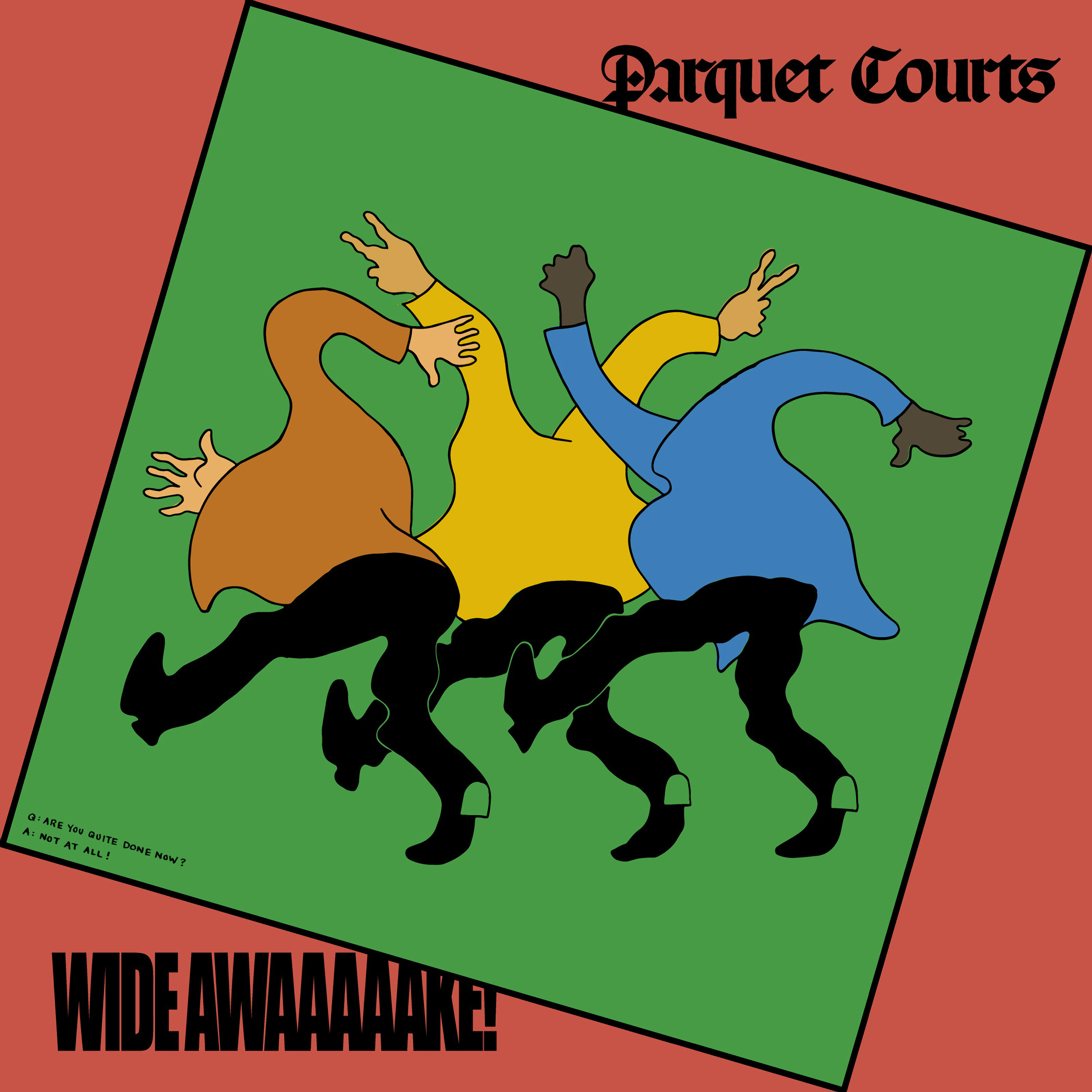 If Danger Mouse was going to do anything for Parquet Courts, he was going to do what he's done for every act he's worked with: help them sound more slickly like themselves. So on Parquet Courts' sixth full-length in eight years, their new producer bevels the post-punk outfit's DIY edges, focusing its ravenous genre tendencies without sacrificing each song's breadth or each chorus's keen bits of back-and-forth. They've written a track as endlessly catchy as this album's self-titled single before—as reverent of Talking Heads, simultaneously restless and precise—but never more cleanly have their influences, from Gang of Four (wonderfully shouty opener "Total Football") to Van Morrison (woozy piano-led closer "Tenderness"), seemed like givens, the band clearly part of some sort of storied indie lineage. Even if the album is all over the place, everything is still where it belongs. — Dom Sinacola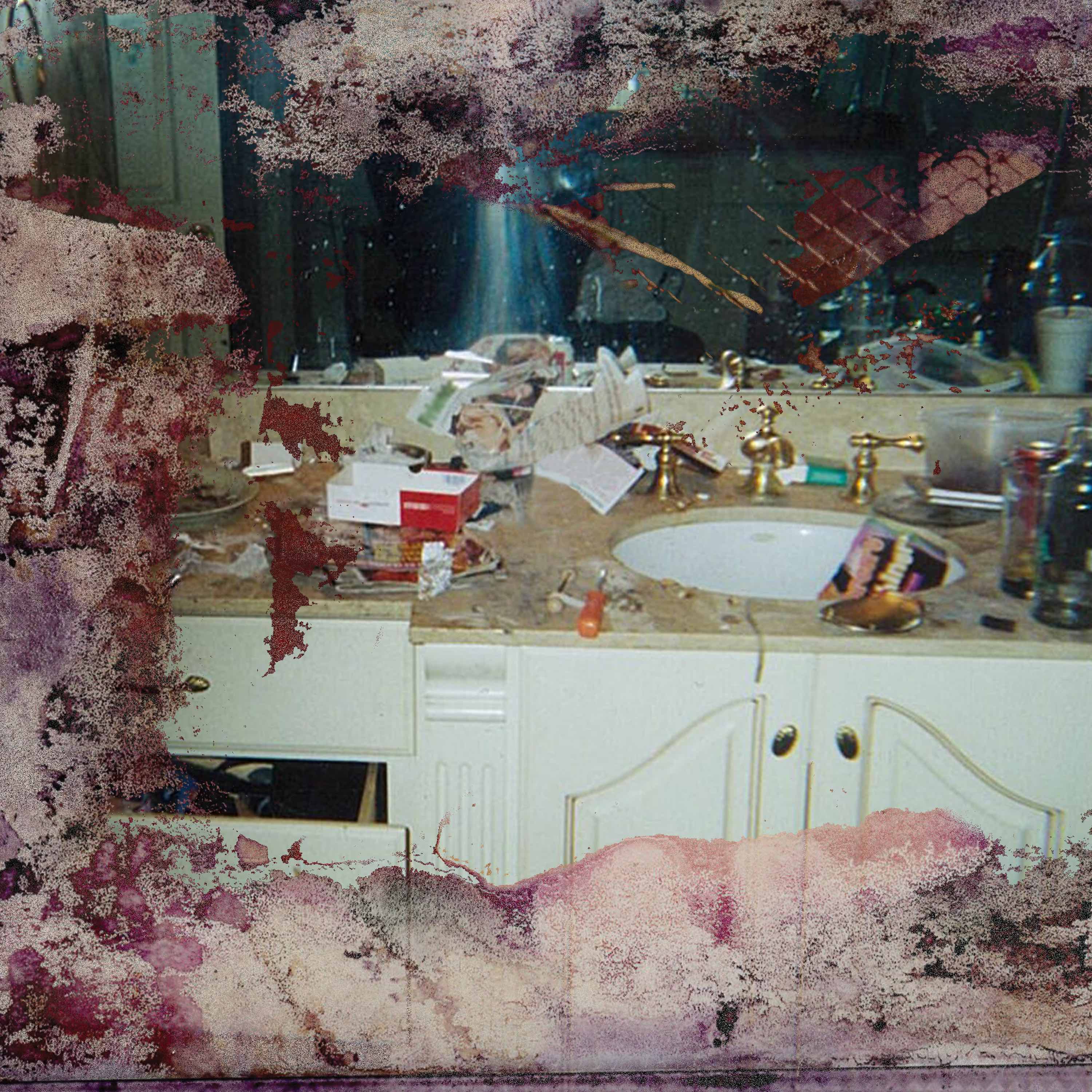 Pusha T — Daytona
Even as just one of many heavy hitters in Kanye West's Project Wyoming, Pusha T has seemed to levitate above the fray. King Push has always returned as the most refined version of himself, so every new album is a reassertion of his magnificence on both sides of his fortune: selling cocaine and bodying folks like Drake. "Angel on my shoulder, 'What should we do?' / Devil on the other, 'What would Meek do?'" he dichotomizes on Daytona, dropping a casket on his haters over a demonized Yes sample: "The dope dealers won." Meanwhile, Kanye addresses controversy with more wit than anywhere on ye, his beats boiled down to their essences, samples chosen to perfectly counterpoint their emcee's "eghck"s. Look only to "Hard Piano" to witness Pusha's two sides slide seamlessly into one another, stabbing piano softened by synth, the sound of a producer getting over himself to let his star shine. — Dom Sinacola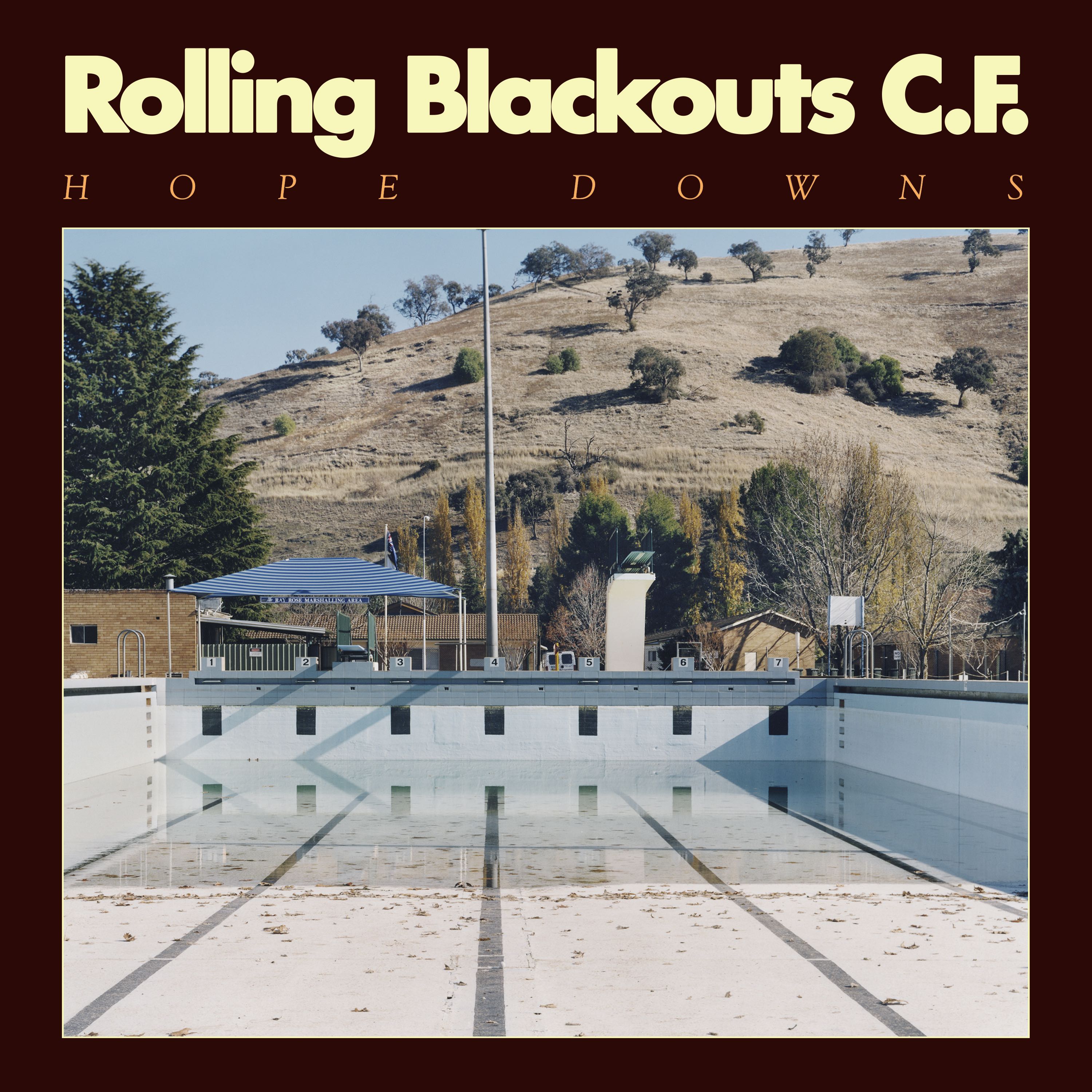 Rolling Blackouts Coastal Fever — Hope Downs
The aphorism, courtesy of Sandra Bullock, is that hope floats, but when you can't seem to find hope on the surface, it probably is prudent to just start diving for it. Rolling Blackouts Coastal Fever, hailing from Melbourne, Australia, likely know a thing or two about diving into the ocean (each of the band's five members look like they could be lifeguards), but as it turns out, their debut album, Hope Downs, is named after a massive mine in Western Australia. No matter: whether via air or water, their music is best when it captures that feeling of weightlessness—elating but also dangerous, like an indie rock trust fall. After two stellar EPs—Talk Tight and The French Press—this full-length is a most welcome formal arrival from one of the most promising new groups to give this whole Rock Isn't Dead thing a shot. Pairs nicely with a rom-com, too. — Nate Rogers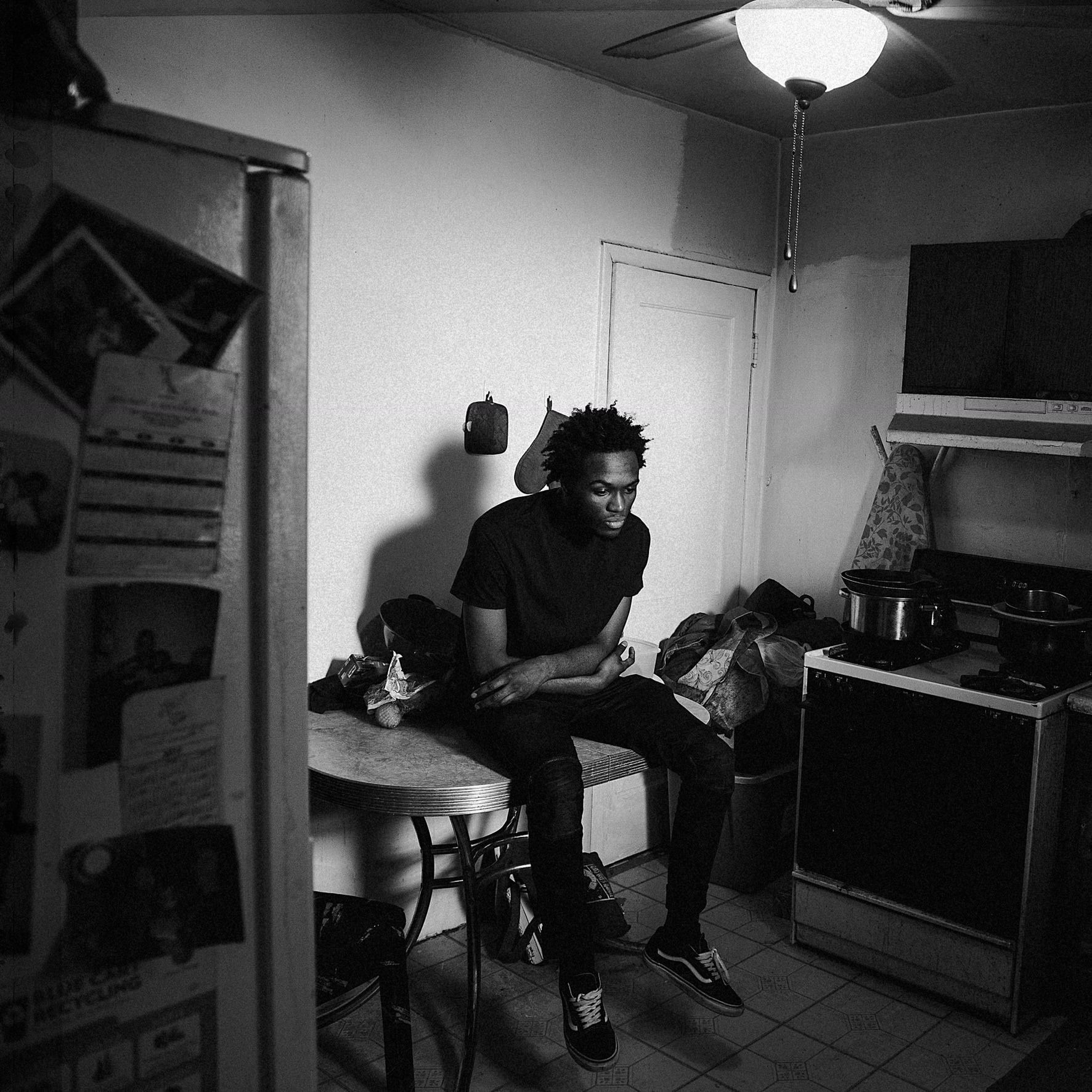 Saba — CARE FOR ME
On CARE FOR ME, Saba delivers an affecting and comprehensive document of depression, anxiety, and isolation. It finds glimmers of hope and escape through vivid familial memories and the impulse to connect with others, even when that connection is born only through common loneliness. Whether detailing his relationships with women linked with a rough romantic past or paying homage to his late cousin, CARE FOR ME centers around filling an emptiness, seeking a balm for an emotional hole, or coming to terms by acknowledging the past's hold on our present pain. In a sense, that hole will never fully close and the past is always with us, but Saba demonstrates his stamina and endurance. Even though we are at the mercy of life's vagaries, Saba reminds us to celebrate those we have lost, write the words that get us through the day, and continue to search for a completeness. — Margaret Farrell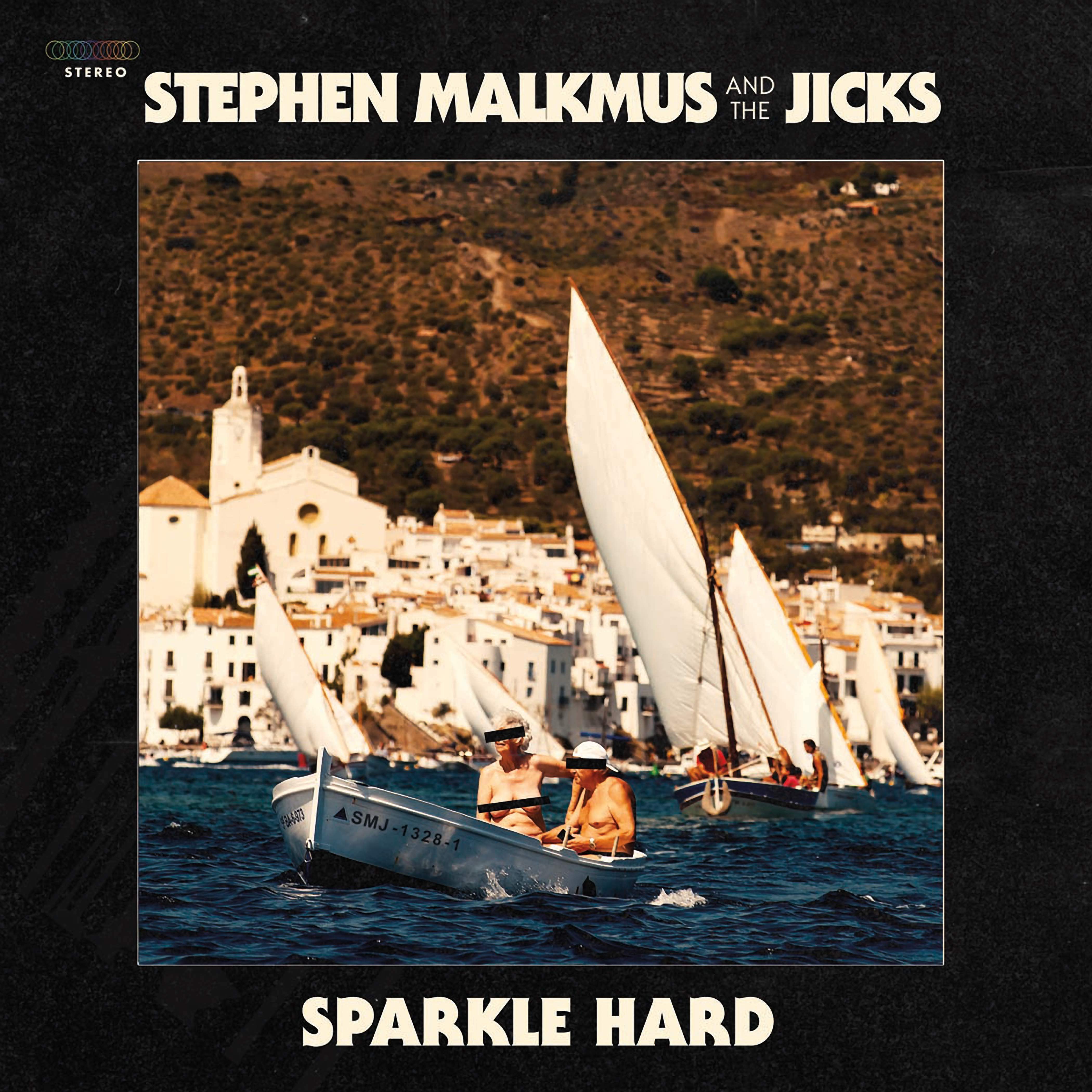 Stephen Malkmus & the Jicks — Sparkle Hard
Who knew Stephen Malkmus and Auto-Tune could commingle so harmoniously? On his fifth LP with The Jicks, the former Pavement frontman offers up a collection of simultaneously effortless and intricate songs, reaffirming his ability to write hook-heavy indie rock, and throwing in a few new tricks (vocoder!) along the way. Between a fiddle-fueled duet with Kim Gordon ("Refute"), a chugging rumination on police brutality ("Bike Lane"), and gloaming guitar riffs ("Shiggy," "Future Suite"), Sparkle Hard is Malkmus's finest offering with the Jicks so far. And in addition to his melodic triumphs, Malkmus hasn't lost any of his verbal wit since his last album, 2014's Wig Out at Jagbags. "You know you should be blushin' / To a hue of Robitussin" he sings on "Middle America," while on "Solid Silk," Malkmus observes that a working man will "Never see the butter side of his daily bread." Overall, Sparkle Hard is a landmark offering from one of rock and roll's most enduring figures. — Madison Bloom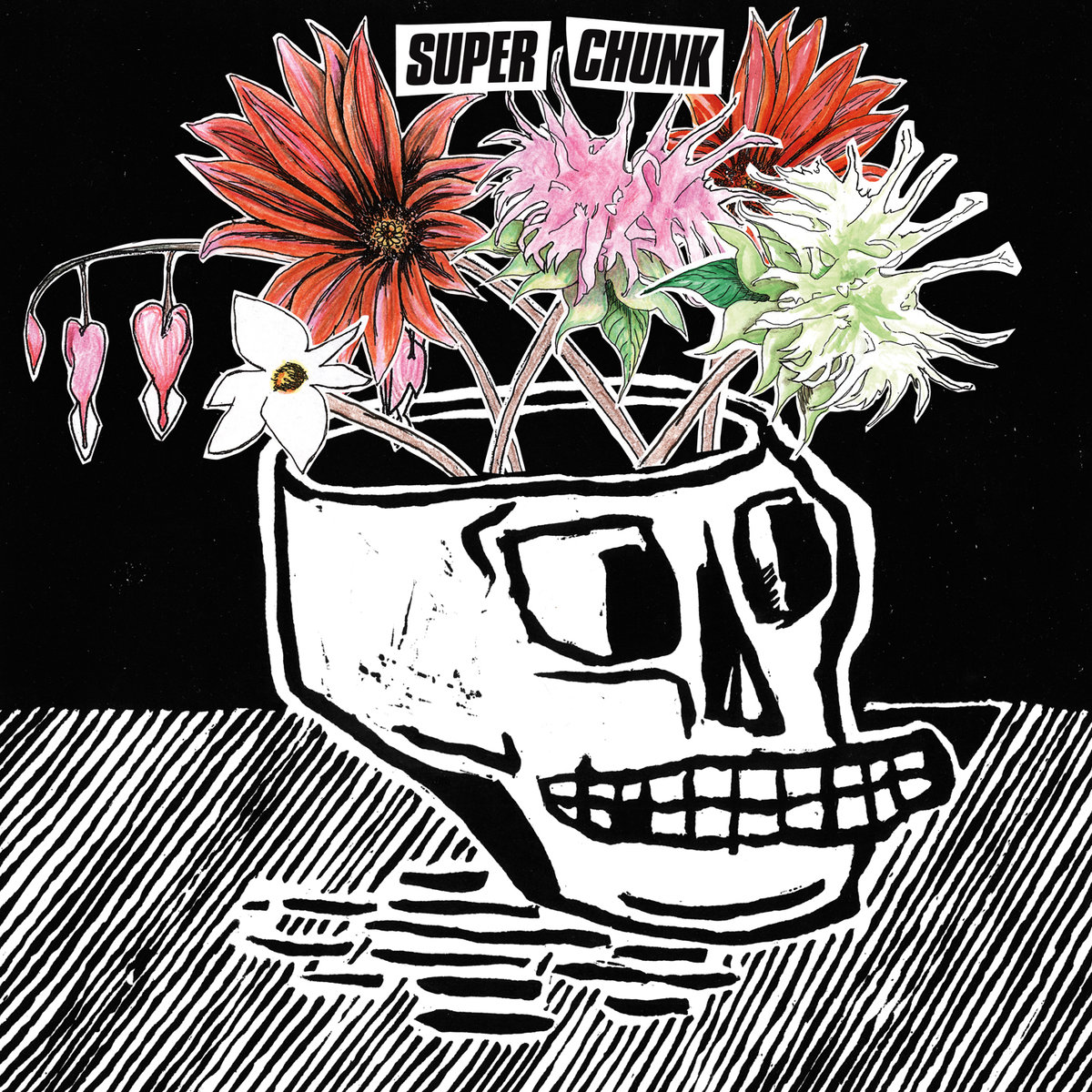 Superchunk — What a Time to Be Alive
As a consolation for having our civil liberties stripped away, we were at least promised some killer tunes in response to the Trump administration. Well, we're heading toward the two-year mark and that's mostly proven to be untrue—for all the music that seems to be making a conscious effort at commenting on or even just yelling at Dear Leader, not much of it feels like it's making much of an impact. The most notable exception this year, however, has been Superchunk, who, on What a Time to Be Alive, sound fired up and ready to go—and ready to throw down, to be honest. More than that, they sound as focused and inspired as they ever have in their almost thirty-year run of frequently stellar—and occasionally stone-cold classic—releases, and it couldn't have come at a better time, when we needed them most. It's 2018 and Superchunk haven't lost a step? What a time to be alive, indeed. — Nate Rogers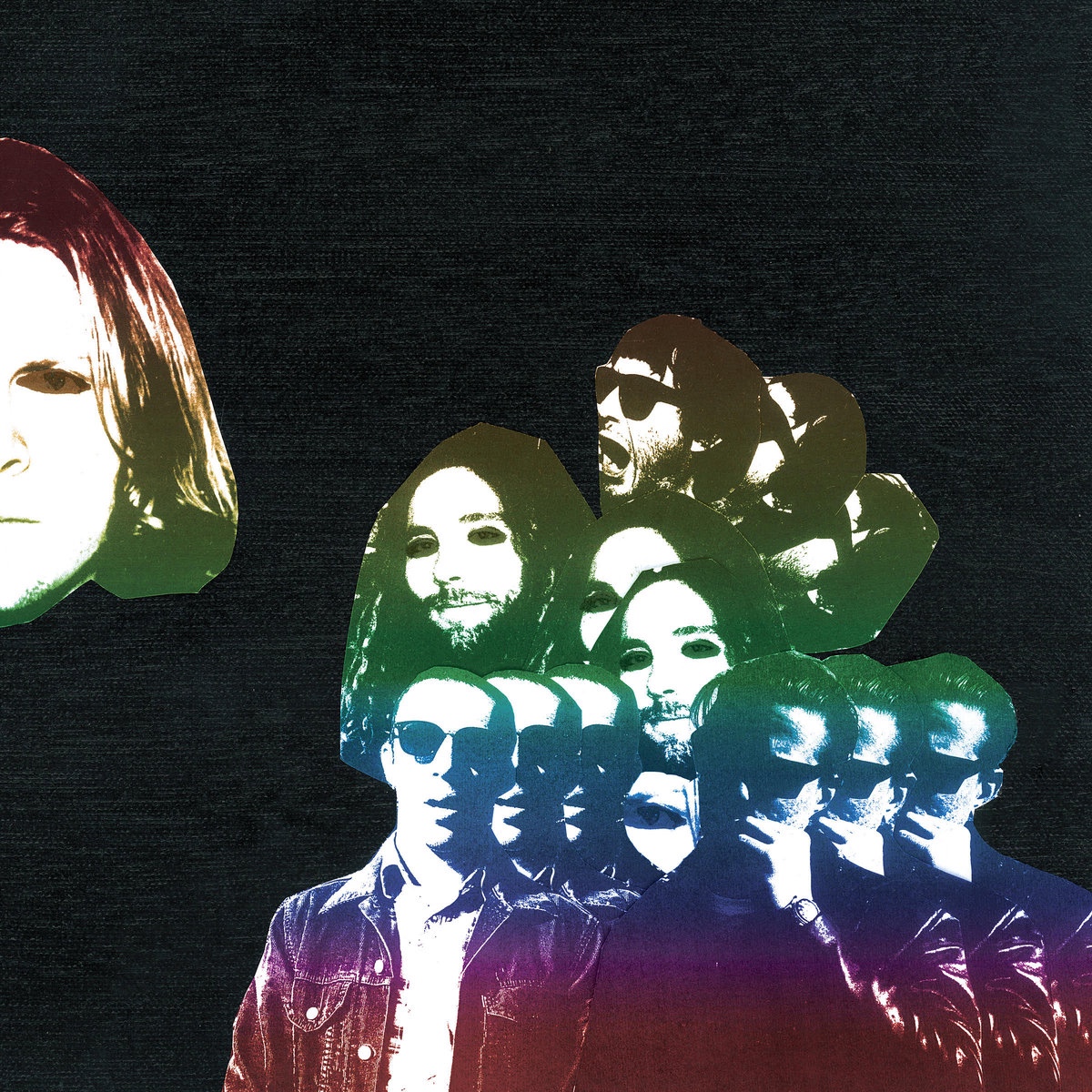 In 2018, it seems like the thirty-minute album is the new forty-five-minute album, which could plausibly be related to any number of societal trends: a music-consuming public's growing intolerance for filler tracks, the whole diminishing attention span thing, Kanye. As with any other year, Ty Segall swooped in before such a trend congealed to offer up a well-crafted antithesis—this time his tl;dr opus Freedom's Goblin. More so than his actual singles collections, Goblin acts as a retrospective—and, likely, a prognostication—of the prolific songwriter's career, weaving in and out of homage-heavy nods to everything from hardcore punk ("Meaning") to funk (his spot-on cover of Hot Chocolate's "Every 1's a Winner"). Rolling out the release with an unreasonable number (five) of multifarious singles in 2017, Segall's nineteen-track mélange never really gets tired, making a decent case for the seventy-five-minute album so long as the artist has enough ideas to fill it. — Mike LeSuer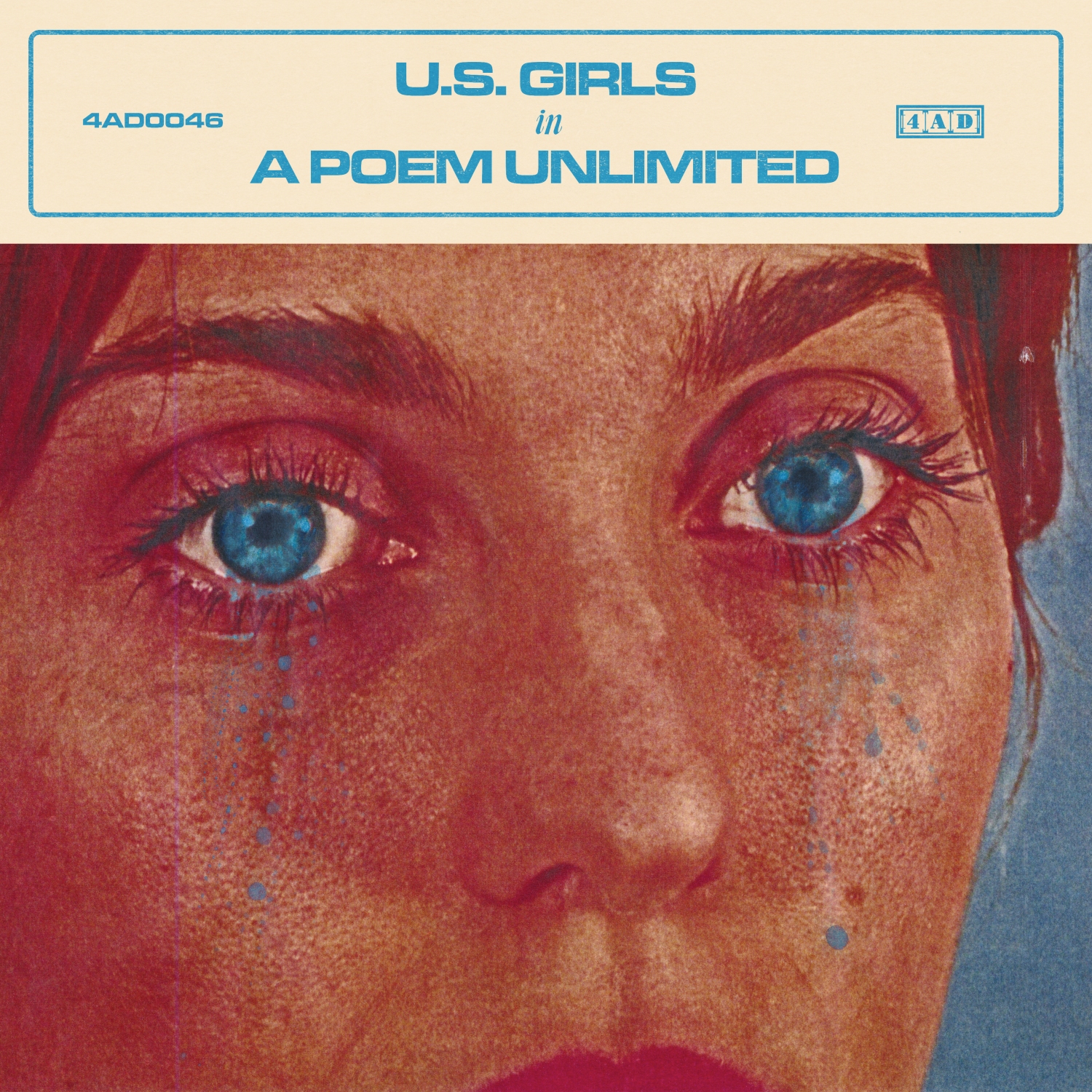 U.S. Girls — In a Poem Unlimited
Meg Remy has been making music as U.S. Girls for over a decade, but In a Poem Unlimited is without a doubt her strongest achievement to date. Skating between glittering disco, funk swagger, and free jazz freakouts, Remy's enlistment of The Cosmic Range as her backing band finds her sound bolder than ever, leaving the lo-fi distortion of prior records behind for clear-cut, sparkling hi-fi. Remy's lyrics, meanwhile, are as emboldened as the playing and production. On swaggering opener "Velvet 4 Sale," Remy draws up the blueprints for a vengeful bait-and-switch on a male foe. "Rage of Plastics" expresses fury over environmental negligence, and "Pearly Gates," with its scratching grooves and cinematic synths, imagines the frightening absurdity of a Heaven run by men. Between Remy's nuanced and poetic turns of phrase, stellar production, and innovative reinterpretations of vintage genres, In a Poem Unlimited is one of the most affecting, highly original records to emerge this year. — Madison Bloom   
Click here to read our feature on U.S. Girls.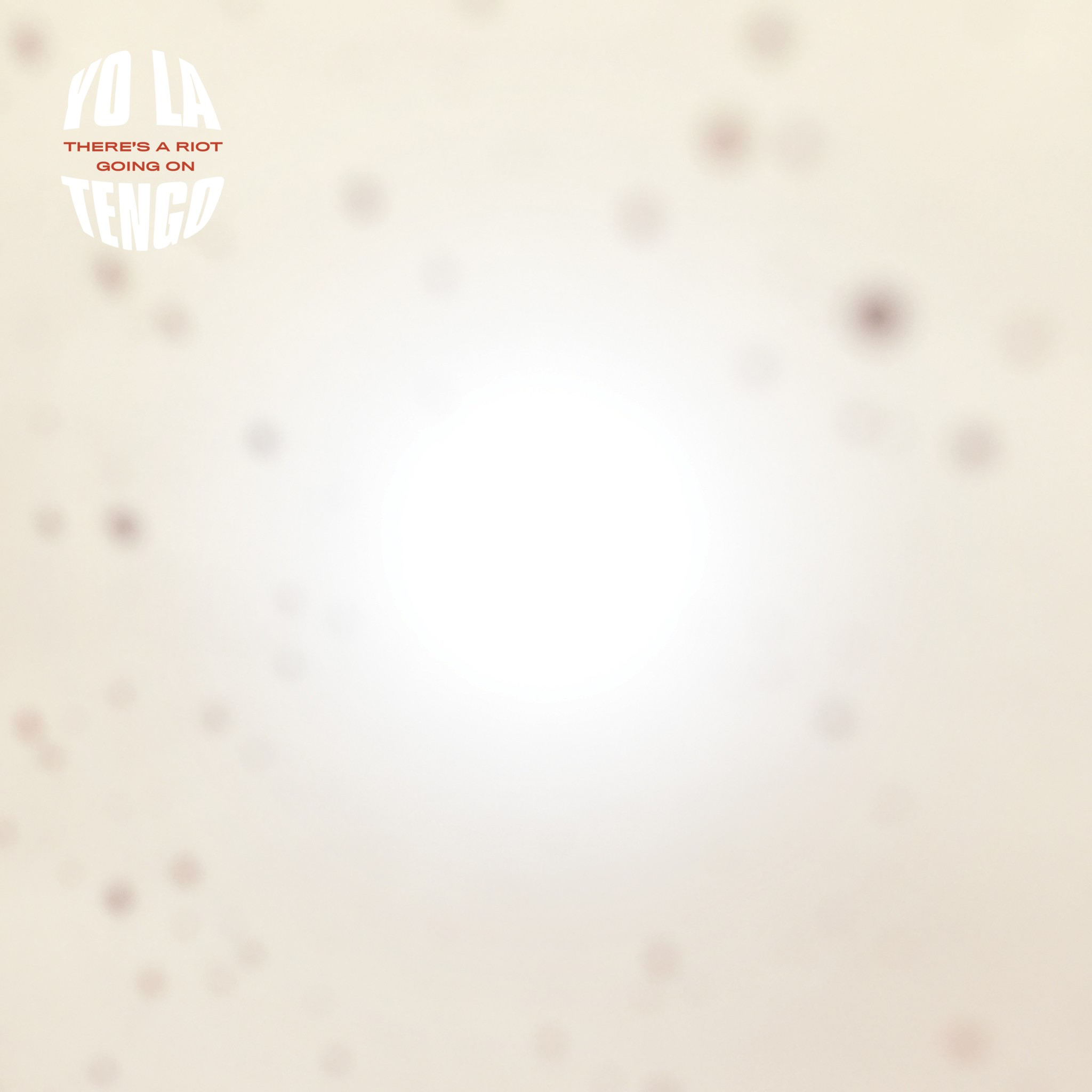 Yo La Tengo — There's a Riot Going On
The genius of  Yo La Tengo lies in their subtle distinctiveness, the product of deep influences and good taste. Any fan who's followed the trio for any length of time can walk into a coffee shop, record store, or drug store and within three notes know that a YLT tune is being broadcast through the speakers, whether it's a hit like 1997's "Autumn Sweater" or a deep cut from 2006's I Am Not Afraid of You and I Will Beat Your Ass. The guitar tone. The hushed vocals. The ambient interludes. The indie-rock-ethos-meets-Cadet-Records-cool that's immediately recognizable, and always inspired. Like a warm hug among a bustling city landscape, or a floral breeze on an empty backroad. There's a Riot Going On is no exception, recalling the best Yo La Tengo sonic touchpoints interspersed with a seemingly new interest in 1950s exotica sounds. It's a perfect summer record, and a step forward for a band who's managed the rare feat of more than three decades of innovation and cultural relevance. — Erin Osmon