If you were like most Americans in 2020, you were sitting at a bar with a friend in early March thinking, "Hey, this COVID-19 thing can't be so bad" right before the NBA cancelled its season and then, moments later, Donald Trump banned all international travel. OK, maybe that was just me—point is, this wasn't just a year full of deaths that better governments could have avoided (and did avoid) and ceaseless political strife that still paints a grim picture for the U.S. in 2021 even though Trump lost the 2020 election.
It was also a uniquely weird year. And in a time rife with bizarreness, music hasn't been spared—2020 has had plenty of "WTF?" musical collaborations. Now that it's been a couple of weeks since FLOOD revealed our best songs and albums of 2020, here's a look back at the most unexpected collaborations of this completely unexpected year.
The Avalanches feat. Rivers Cuomo, & Pink Siifu, "Running Red Lights"
It's not necessarily surprising that The Avalanches have tons of featured artists on their newest album—ditching plunderphonics and sample-heavy work for actual guest vocalists seems inevitable once you have the resources. What doesn't track at first is getting the guy who gave us "Say It Ain't So" and plenty of weird Asian-fetishizing lyrics onto the same song as one of 2020's most evocative musical protestors in noise-rapper Pink Siifu.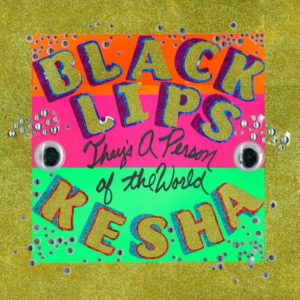 Black Lips feat. Kesha, "They's a Person of the World"
This Record Store Day exclusive is about as easy to pin down as a single coronavirus particle. (Yes, keeping the metaphors super relevant for 2020.) But you don't need to hear it to do a double-take upon learning that a permanently underground-ish flower-punk band has recorded a song with a beloved mainstream pop star. 
Dorian Electra feat. Rebecca Black, "Edgelord"
Dorian Electra is probably best known as one of Charli XCX's many favs in the ever-expanding sphere of metallically clanging, hyperkinetic leftfield pop. Rebecca Black is one of the earliest examples of becoming a viral laughingstock (needlessly so—she was literally a child). One thing she and Electra have in common? Heavy roots in internet culture. But that's about it.
HEALTH feat. Soccer Mommy, "MASS GRAVE"
Soccer Mommy has been one of the most consistently praised indie rock acts of the past few years, whereas noise band HEALTH may have peaked critically a decade ago. These two acts feel like products of completely different eras and sounds, yet here on this 2018 single repurposed for HEALTH's DISCO 4 LP they are, singing about death—something we can all connect on right now.
100 gecs feat. Craig Owens of Chiodos, Fall Out Boy, and Nicole Dollanganger: "hand crushed by a mallet (Remix)"
Look, merely saying "100 gecs" conjures weirdness. In name alone and then in sound, 100 gecs is utterly bizarre. (Does anyone know what a "gec" is yet? Asking for a friend.) Stranger still: inviting 2000s pop-punk and post-hardcore icons, not to mention a doom-folk Grimes acolyte, onto your remixes. 
645AR feat. FKA twigs, "Sum Bout U"
When 645AR first emerged, some people genuinely asked whether his music was a joke. FKA twigs, on the other hand, is one of the most acclaimed, innovative musicians of our times. For them to be on the same track is no doubt surprising, but "Sum Bout U" happens to sound great.
Gorillaz feat. Elton John and 6LACK: "The Pink Phantom"
Elton John has some history with rappers—Eminem, Young Thug—so maybe in some ways, seeing him alongside 6LACK on a Gorillaz track isn't that shocking. On the other hand, this one is just a head-scratcher. Rocketman with a guy who opened a tour for notorious homophobes Migos? More crazy ideas from the Blur guy's weird animated pet project? Everything happens so much.
Allie X feat. Mitski, "Susie Save Your Love"
Fans of indie darling Mitski who aggressively tuned into the Be the Cowboy press cycle may have seen this one coming. Allie X, on the other hand, shares most of her fans with Katy Perry, so suffice it to say that, until now, "Firework" and "Fireworks" existed in entirely different spheres.
Kid Cudi feat. Phoebe Bridgers, "Lovin' Me"
It's a classic not-quite-love tale: Boy meets girl. Or, more accurately, mainstream hip-hop boy tweets about (justifiably) ever-hyped indie rock girl's music. Girl replies, "hum with me." And then that actually happens. That this all went down on Twitter might actually be less surprising than Bridgers finding a way to reuse two Punisher images—walking around aimlessly, having recurring dreams—on an Auto-Tuned pop song. 
Quelle Chris & Chris Keys featuring Merrill Garbus (among others): "Sacred Safe," "Graphic Bleed Outs," "Mirage"
This year's Quelle Chris & Chris Keys LP is full of features, as are many hip-hop albums. But most hip-hop albums don't have features from Merrill Garbus, best known as the hollering, vicious voice behind tUnE-yArDs. Her most jarring Innocent Country 2 appearance is on "Graphic Bleed Outs," on which she uses being stabbed to death as a metaphor for a broken love. It's hard to blame the extreme comparison—death was everywhere in this strange, unprecedented year. FL