We're six years—er, months—into 2020, and it already feels like most of the music put out this year will be immediately identified as a 2020 release by future generations due to the severe cabin fever and deep-seated rage finally boiling over after a lifetime of mistreatment at the hands of lethally unqualified officers of the law. What's strange is that so much of what we've heard so far this year was written before the world was ordered indoors due to a global pandemic and the murder of George Floyd dramatically altered the future of policing, suggesting that these disparate events were inevitable consequences of decades of neglect from incompetent leaders.
More than any other year, 2020 has been a year of introspection—we're all trapped indoors with our thoughts, finding ourselves more online and confronting unconscious biases alongside each other. It makes sense that this is the year we're finally hearing follow-up records from Phoebe and Fiona—not to mention a long-awaited debut from Jay Electronica—while debuts from Dogleg and Porridge Radio prove stunning introductions from young bands dealing with similar anxieties. While there's still plenty of 2020 left, these twenty-five records have best summarized the year so far, providing much-needed breathers between marathon Zoom calls and sourdough conceptions.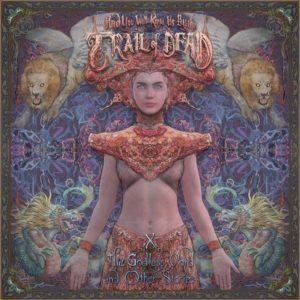 …And You Will Know Us By the Trail of Dead, X: The Godless Void and Other Stories
It seems like Trail of Dead have been doing everything in their power to get you to notice them again after their series of critical disappointments following their scrappy, violent, low-budget Source Tags & Codes nearly twenty years ago. A decade after impressively fusing prog rock, metal, and their familiar post-hardcore sound on a record named after an Adam Curtis doc, their tenth record sees them continuing their recent transformation back into their vicious ST&C-era selves while shamelessly flaunting the production value of later projects, culminating in late-album standout "Gravity" dipping into a recycled bridge from 2006's So Divided. 
X even seems to duplicate the structure of their experimental run of late-aughts records, opening with an ambient crescendo, which leads into "All Who Wander," a peculiar compromise between the theatrical epic track-twos on albums like Divided, Worlds Apart, and Century of Self while mostly maintaining the anti-anthemic spirit of earlier recordings. The record never meanders into Guided By Voices covers or abrasive noise rock, yet maintains the distinct persona Trail of Dead have maintained through, yes, all ten of their records. Praise be to Ra for these songs. — Mike LeSuer
Click here to read our feature on Trail of Dead.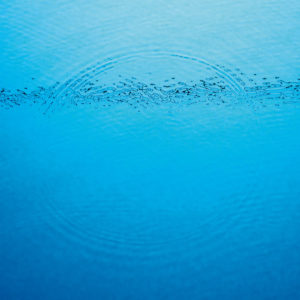 Caribou, Suddenly
It's fitting that Dan Snaith, the mastermind behind Caribou, assembled his tenth studio project from a cache of over nine hundred demos and musical fragments. Each song on Suddenly is a towering, finely chiseled sonic sculpture—unfurling with ease yet overwhelming in the magnitude of its construction. Suddenly is the perfect title, too, given how many twists and turns fill these twelve tracks: "You and I" morphs from atmospheric synth-pop to disorienting electro-R&B samples; "Sunny's Time" stretches out the pitch of a new-age-y piano motif before layering in chopped-up rap vocal snippets and muted brass; "Lime" is a woozy future-funk excursion, somehow stitching together dance beats, mutant digital guitar riffs, and oceanic chants. "Surely, you have noticed things are changing," Snaith tenderly coos on "Sister." We have indeed. — Ryan Reed 
Click here to read our feature on Dan Snaith.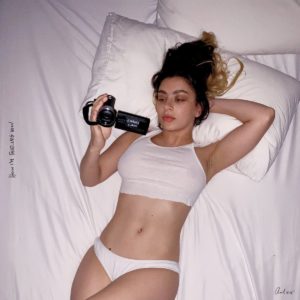 Charli XCX, how i'm feeling now
There was a point in 2020 where finishing a creative project seemed like it'd be the most fulfillment any of us would get out of quarantine. That's not to make light of a time before the long-overdue protesting of racist policing against Black lives, but it explains the curious acceleration of how i'm feeling now into an emblem of a hyper-specific point in history mere weeks after release. 
Made on a self-imposed six-week deadline, how i'm feeling now was touted as Charli's initial answer to quarantine-bound restlessness—but the end result is an unexpected return to the future-chasing ambition that made 2017's Pop 2 a dizzying career high. Where last year's guest-studded Charli strained itself overstating her footholds in mainstream pop and PC Music's pop deconstructionism, the streamlined how i'm feeling celebrates the euphoria and anxiety that has always coexisted within her post-Y2K pop. Lead single "forever" is torn between love-song affirmations and acknowledging the eventual demise of her relationship, careening into a glitchy impasse before deciding their fate. Between the bouts of affection, sadness, FOMO, socially distant partying, and actual therapy sessions thereafter, how i'm feeling doesn't promise many moments of peace and clarity for Charli, but she's also never sounded more at home. — Tim Gagnon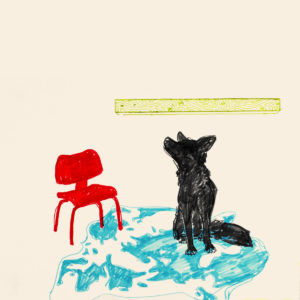 Dogleg, Melee
One of the greatest casualties of no-tour 2020 is that Dogleg was just in the process of launching their career as a chaotic live act outside of their native Michigan, their debut album Melee serving as their treatise for world domination in the same way PUP snatched up an enormous following seven years ago by relentlessly introducing their self-titled LP to audiences on an almost-nightly basis for years to come. Fortunately for Dogleg, Melee has plenty of traction regardless of their abandoned tour alongside Microwave—and much like PUP, the record nearly provides the live experience despite listeners' pandemic-inflicted confinement to their homes.
With "Fox" as an intro—and "Kawasaki Backflip" as confirmation that Dogleg would, in fact, be very much a thing—it was such a joy watching the Detroit punks unveil their record over the course of a few turbulent months. They rapidly became every music publication's Artist to Watch, legitimizing them as a fully-fledged AOTY contender by mid-year—and, more importantly, legitimizing the anxieties pumped into each of Melee's ten tracks as near-universal pressure points brought to the surface in the weeks that followed the record's release. — Mike LeSuer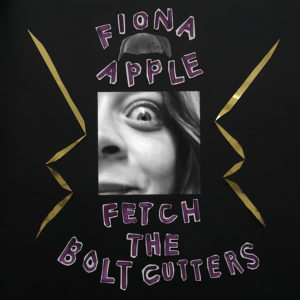 Fiona Apple, Fetch the Bolt Cutters
Wig: snatched. Bolt cutters: fetched. Fiona Apple's fifth album more than deserves its praise as an instant classic. Fetch the Bolt Cutters is timely and timeless, lyrically apt for the moment yet full of sounds as 2020 as they are 1920, a collection with more than enough happening to snatch listeners completely bald.
Fetch the Bolt Cutters is Fiona Apple at her most direct—yes, even more than on the starving, vexed choruses of "Paper Bag" and "Regret," even more than during the VMAs speech. The album bursts with not just immediately iconic lyrics (including "I would beg to disagree, but begging disagrees with me" and "I resent you presenting your life like a fucking propaganda brochure"), but music that sounds less like studio recordings than Apple stomping wildly up and down her stairs, slamming her fists against her kitchen table, and doing the can-can in tambourine heels. 
The sounds get rawer and harsher as Apple's lyrics get timelier. "Newspaper," on which she bravely reaches out to a past abuser's other victims, begins as an enticing romp of modest stomps, and as her furor boils over, the track gradually picks up in tempo, haunting harmonic croons, and percussive mayhem. "For Her" moves through four parts in not even three minutes: A rap-paced passage and a sudden acceleration into yelping and thrashing build toward a musical comedown that makes the unforgettable wail of "Well, good morning, good morning! / You raped me in the same bed your daughter was born in" even more grating. 
Critics have described Fetch as Apple's #MeToo album, and throughout the LP, Apple screams, flails, and breaks new ground for everyone fed up with the world's numerous, centuries-old power imbalances and abuses. Kick her under the table all you want—she won't shut up. — Max Freedman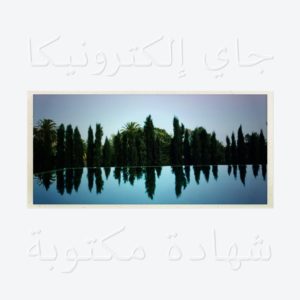 Jay Electronica, A Written Testimony
It's only fitting that in the apocalyptic chaos of 2020, Jay Electronica would finally deign to release his debut album, A Written Testimony, just thirteen years after setting the hip-hop nation ablaze with the famous 2007 EP Act I: Eternal Sunshine (The Pledge). Throwing down the radical pro-Black gauntlet with a spoken word monologue from Louis Farrakhan, Electronica seems content to let Jay-Z loom large over the Roc Nation project. Hov's distinctive cadence cuts through many of the album's tracks. Electronica's retro-leaning productions bring a Henry Manicini–like elegance to tracks including "Shiny Suit Theory" and "Ghost of Soulja Slim." It's on the latter tune where the rapper fires shots at his ex-girlfriend, the very-married British heiress Kate Rothschild, as well as a bracing mention of the "Synagogue of Satan." It's a bold and ambitious project that remembers rap's Black radical past, bringing the Nation of Islam's teachings back into the hip-hop spotlight. — Scott Sterling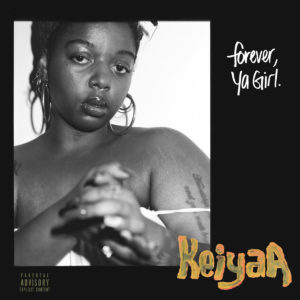 KeiyaA, Forever, Ya Girl
On her debut album Forever, Ya Girl, KeiyaA is a master of time. Through warped samples and unstrained loops that teeter on collapse, the NYC-based singer and producer propels the minutes forward and then commands them to melt at the peak of her harmonies. From the LP's first declaration to its last, KeiyaA's words are steadfast against her hazy, improvised background. The album's center is filled with tension of survival via material at the expense of her spiritual. But she relinquishes nothing. Her humanity and divinity are interwoven through details of tears and suffering coupled with eminent vocals and graceful lyricism. Split between "Rectifiya" and "Hvnli" is a Nina Simone sample where Simone envisions her art as a remedying space for those of us who walk around "half-dead." On Forever, Ya Girl, KeiyaA carries the torch of her revolutionary forebear. — Margaret Farrell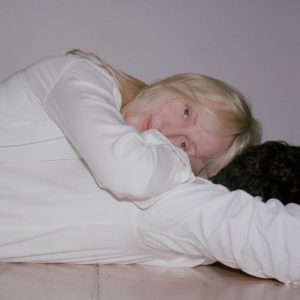 Laura Marling, Song for Our Daughter
In theory, Laura Marling's seventh album assumes an epistolary form; it is intended as a rambling letter to an imagined daughter. In practice, it feels more like a discursive series of sketches and stories and parables, songs where autobiography and maternal advice may be hard to spot, yet life experience and revelation abound. Marling has always excelled at songs about women moving forward through heartbreak and regret; her characters here emerge from trauma stronger and wiser. 
The album was recorded in an intimate, family-band setting, its homespun warmth making it immediately endearing. One song posits a follow-up to a famous Leonard Cohen track, wishing he'd have made more time to flesh out the backstories of his female characters; another, borrowing a title from Graham Greene, finds tenderness and moral clarity at "The End of the Affair." There's also the raucous mayhem of "Strange Girl," which offers a very good impression of Dylan at his acid-tongued best, and probably says much more about the mother than it does the daughter. — Josh Hurst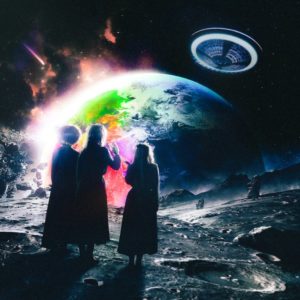 Lil Uzi Vert, Eternal Atake
A little over a year ago we thought that Lil Uzi was off the music scene for good after he called for retirement. If that was the case, it was short-lived. Eternal Atake, the follow-up to 2017's Luv Is Rage 2, is indulgent and a bit of a sci-fi mess. And yet, Uzi conquers nearly every beat. From the agitated "Silly Watch" to the gravity-defying "Chrome Heart Tags," he's at his chamelionic and bratty best. On highlight "POP," Lil Uzi Vert simply raps the word "Balenci" fifteen times, one for each of his millions. "Multi, multi, multi, multi, multi" millions. "I say how I feel and I do what I want / And not just because it is what it was," he boasts on "Homecoming." On Eternal Atake, Lil Uzi Vert is still flying high. — Margaret Farrell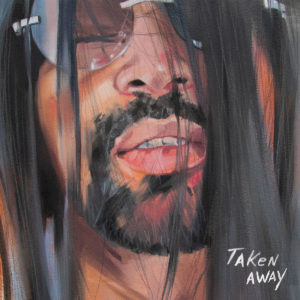 Moodymann, Taken Away
As Moodymann continues his decades-long rise from the voice of Detroit roller rink parties to a modern torchbearer of house music, Kenny Dixon Jr. manages to disappear further into the scenery. 
Last year's Sinner was a watershed moment for Dixon Jr.'s alter ego, arriving amidst international tour dates, a surreal feature on a Drake track, and a mysterious follow-up to 2014's Moodymann that you'd have to pay hundreds to own unless you were at one of his fabled backyard DJ sets. While Sinner's hypnotic cuts easily broke through the hype, Taken Away's similarly hushed arrival in May just doesn't align with the widescreen scope of its songs. Album opener "Do Wrong" struts in atop Al Green adlibs as Moody crassly testifies his return to church over a cheating partner. One song later, the album's title track flips Roberta Flack's emotional "Sunday and Sister Jones" into a heavy reflection on mortality as police sirens wail in the distance—but it, nor any moment on Taken Away, veer far into despair.
Moodymann has always intentionally crafted around his encyclopedic knowledge of Prince's back catalog and dance music at large, but Taken Away's sun-baked soul and funk in the middle of a lost summer worldwide feels like his most purposeful act yet. It may be hard to imagine the backyard parties and unworried environments that Moodymann rightfully deserves to soundtrack, but Taken Away isn't afraid to try. — Tim Gagnon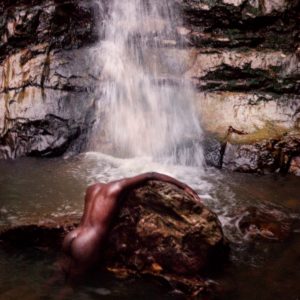 The first half of Græ, Moses Sumney's sophomore album, arrived in February, and the second half came three months later—a release strategy that initially registered as puzzling. It improbably worked, splintering this sprawling, shapeshifting double album into individually palatable halves. It's never easy listening, though; Græ is challenging throughout, with Sumney largely shunning traditional pop in favor of thornier song structures. Slinky R&B coexists comfortably with earthy jazz and fearless experimentation, the aggressive psychedelia of "Virile" sitting easily near the spacey lounge dirge of "Gagarin." 
The straightforward moments knock you out, too; "Polly" and "Me in 20 Years" are as uncomplicated as they are heartbreaking. The album's not-so-secret weapon is Sumney's nearly peerless voice, piercing and haunted, which he wields to highlight his darkest urges and most nagging insecurities: "When my mind's clouded and filled with doubt," he sings on "Cut Me," "that's when I feel the most alive." — Alex Swhear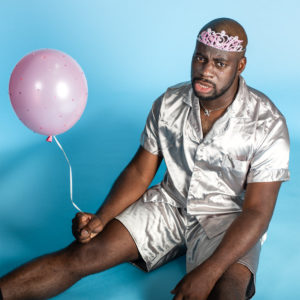 NNAMDÏ, BRAT
BRAT opens with NNAMDÏ shouting out Lil B over nothing but acoustic guitar, and it somehow only gets more interesting from there. I think the best way to define the use of "interesting" here is by noting Nnamdi Ogbonnaya's penchant for polarity, which dates back to before the umlaut—before the devotion to a solo career, even—when he was dividing his time between a half-dozen musical projects intrinsic to Chicago's scene, playing bass or drums in jazz and math rock outfits, which all manage to rear their head at one point or another on his latest LP.
Perhaps the most memorable track on BRAT follows the stripped-back opener, which introduces a falsetto leitmotif recurring across the record (matching a specific sigh from Cursive's Happy Hollow)—"Gimme Gimme" is a cloudier take on the bouncy DROOL standout "let gO Of my egO," which plays hip-hop conventions against the same cartoonish musical personality which gifted his last album's track list its Spongebob-meme stylization. Similarly, the goofy energy propping it up plays against the heartbreakingly earnest mid-album "Glass Caskets," in which Nnamdi professes his desire to launch his parents into space to remove them from the world's ugliness. For now, he'll have to settle for being a musician writing albums that take the listener very far away, if only for forty minutes. — Mike LeSuer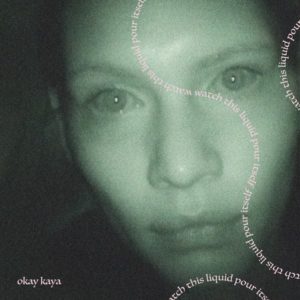 Okay Kaya, Watch This Liquid Pour Itself
I saw Okay Kaya play her new album to a sold-out crowd at Public Records last November. She told us she'd gotten dumped that day. It feels like a really long time ago now, but I remember her saying something about how she wanted to get this show over as fast as possible so she could get in bed and wallow. And yet the performance was perfect. She seemed so vulnerable, but she kept making us laugh. She was selling shirts that said "hi I'd like to dedicate this song to what my other hand is doing while I'm masturbating," and I really, really wish I'd bought one. Her voice would crack but it was beautiful. "Anything could happen / At any given time / No wonder why I'm overstimulated," she sang. 
She has a very straightforward writing style; it's a rare gift to express so much with just one line. I love the casual way she sings about pussy and pills and the psych ward. And the contrast between the synthy tracks and the soft acoustic ones. I love how she just gets how weird and twisty sex and self and mental health are, all mixed up together. I love the simple groove of "Mother Nature's Bitch," and the line, "The whole world is my daddy." "Symbiosis" might be the most romantic shit I've ever heard: "When we make love the world turns green." — Leah Mandel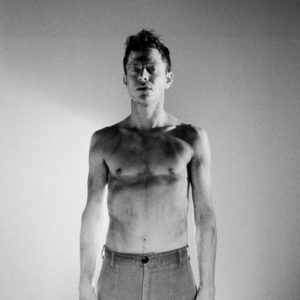 Perfume Genius, Set My Heart on Fire Immediately
No Shape, Perfume Genius's remarkable fourth album, marked a bold leap for Mike Hadreas—stuffed with eye-popping pageantry, panicky swarms of violins, and incandescent, sun-drenched pop. Its follow-up, Set My Heart on Fire Immediately, instantly overwhelms the senses in much the same way. Hadreas hasn't lost his flair for the cinematic, and Set My Heart sways from one musical style to another so casually you'll feel the urge to stop and catch your breath. 
That makes for a rewarding sonic journey, but underpinning Hadreas's fearless versatility is striking self-analysis and vulnerability. Opener "Whole Life" is a glimmering 1960s waltz, but it's also a grim reckoning with the passage of time. Likewise, while Hadreas's vocals and a tiptoeing harpsichord initially command attention on "Jason," his intimate, colorful recounting of a one-night stand, they elevate the song to something greater. Instantly accessible and technically impressive, Set Your Heart on Fire Immediately quickly earns your admiration, but its raw emotional weight is what keeps you coming back. — Alex Swhear
Click here to read our feature on Perfume Genius.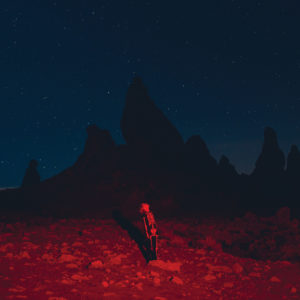 Phoebe Bridgers, Punisher
As Phoebe Bridgers' soliloquy on life in our present chapter of history, Punisher is a graduation of sorts for the artist who once felt like an outsider when she first started writing. This time around, marking her commencement, she has the support of collaborators Conor Oberst (who recently joined up with Bridgers for Better Oblivion Community Center), boygenius cohorts Julien Baker and Lucy Dacus, producers Tony Berg and Ethan Gruska, and her backing band.
More expansive in its arrangements from her folk-threaded debut Stranger in the Alps, Bridgers plunged deeper into life, ruminating on lost time and other meditations in the delicate swell of "ICU" and bittersweet "Garden Song," featuring guest vocals from tour manager Jeroen Vrijhoef, through the more upbeat "Kyoto"—the video was shot in Los Angeles (green screen) instead of Japan due to COVID restrictions. — Tina Eves
Click here to read our feature on Phoebe Bridgers.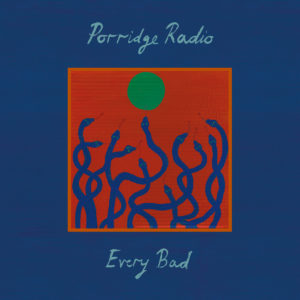 Porridge Radio, Every Bad 
There's been a lot of talk these past few months about "quarantine albums" and what that term means exactly. For the most part, it seems that these projects are simply the same strain of introverted and anxiety-prone recordings that artists have been churning out our entire lifetimes—but I don't think anyone else quite got the shaky-voiced uncertainty of March 2020 down like Porridge Radio.
With their debut record five years in the making, the Brighton collective provided us with an unusual take on somewhat-anachronistic indie, shaped by Dana Margolin's quaking, often unpredictable vocal delivery. All the memorable peaks on Every Bad are characterized by Margolin's unreliable insistence that, say, "everything's fine," while the jarring opener climaxes and ebbs with the repeated, impossibly tense line "Thank you for making me happy." I don't think you could possibly adapt the "This is fine." meme more fluently into songwriting. — Mike LeSuer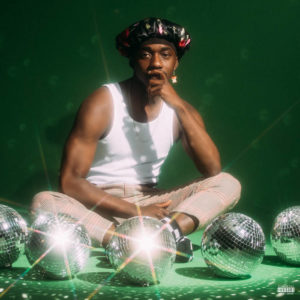 Ric Wilson & Terrace Martin, They Call Me Disco
Ric Wilson and Terrace Martin's EP from May has been a go-to in my house since it dropped. The energy on this record is immediate and tangible. Being stuck in the house and all, a little solo dance party situation is often needed, although I wish I could dance to "Move Like This" with my actual friends at an actual party. "Don't Kill the Wave" is the marquee track—it totally bursts of summer. But my favorite is the almost-slow jam "Chicago Bae," which features BJ the Chicago Kid and is a much-deserved ode to Wilson's city and its hyper abundant music scene. The whole thing, driven by Wilson's extremely charismatic persona and Martin's powerhouse funk production, feels timeless—and Wilson and Martin both certainly know their history. (Check out Wilson's recent loosie, "Fight Like Ida B & Marsha P," too.) — Leah Mandel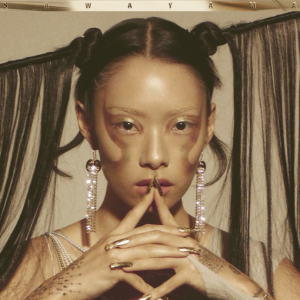 Rina Sawayama, SAWAYAMA
In the wake of Chester Bennington's heartrending 2017 suicide, millennials widely reappraised nu-metal. If not for this collective reawakening, Rina Sawayama's glorious new album might sound wholly different. Sure, SAWAYAMA's aptly titled predecessor, RINA, hinted at rock influences outside its neon-lit pop veneer, but SAWAYAMA is steeped in Linkin Park's main point: Rapid-fire drop-D power chords are pop too. 
Though Grimes and Poppy first shifted millennial pop this aggressively toward metal, SAWAYAMA is the style's new zenith. As Sawayama commemorates family on "Dynasty," rails against capitalism and environmental destruction on "XS," lambasts anti-Asian microaggressions on "STFU!," and looks back on burned bridges throughout "Who's Gonna Save U Now?," scything six-string distortion and flamethrower solos mingle with bubblegum pop and crystalline chimes. For listeners who don't always want to go to eleven, there are plenty of addictive, purely melodic gems too—on SAWAYAMA, pop and metal truly, finally coexist. — Max Freedman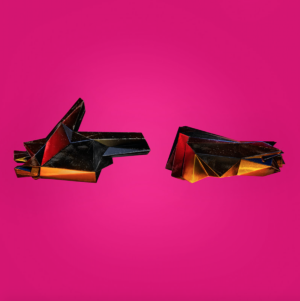 Hip-hop's funniest and timeliest buddy comedy, Run the Jewels always seems to materialize just when we need them most. Students of history will recall that the group's third album was released several weeks early—Christmas 2016—offering a yuletide salve following a demoralizing political season and capturing the shock and rage that mounted at the forty-fifth president's ascent. Its follow-up was similarly uncorked sooner than anticipated, released as a jolt of clarity and unlikely joy just as America erupted into protest at police brutality and state-sanctioned racism. 
At least one lyric from Killer Mike sounds for all the world like it was written about George Floyd, right down to the rapper's rasping "I can't breathe." That it was actually recorded several months prior is a withering testimony to the group's heartbreaking prescience, and a reminder that when it comes to the dehumanization of Black lives, there's nothing new under the sun. Surely Mavis Staples, on-hand with a transmission straight from the Civil Rights era, would concur; so, too, might the Bomb Squad, whose dense and clattering production style is lovingly updated by El-P—noisy, but also loose-limbed and undeniably funky.
Mike is more unguarded than ever in these songs, reflecting at one point that the world wants him to be a martyr but his family just needs a husband and father; El weaves a dark web of conspiracy theories and moral indignation all around him. Never has the group's reputation for nihilism been so difficult to believe: With all this heartbreak and camaraderie and righteous lament, they can't possibly expect us to think they don't give a shit. — Josh Hurst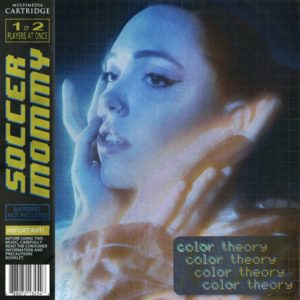 Soccer Mommy, color theory
Mixing primary, secondary, and tertiary colors into a specially tinged spectrum of depression, nostalgia, and other demons, Sophie Allison (a.k.a. Soccer Mommy) narrates her way through all the shades of color theory, her follow-up to 2018's Clean. Regrouping with Clean producer Gabe Wax (Deerhunter, War on Drugs), color theory finds the twenty-three-year-old Allison languishing in some self-pity and missing carefree youth on the moodier "bloodstream," to the more upbeat, stealthy crunch of "circle the drain." Crooning "My world is sinking / I am the captain of it all" on "royal screw up," Soccer Mommy twirls a kaleidoscope of unfazed, indie melodies that pulse through the whole record
Depicting three states of being, color theory is segmented by colors: blue for depression, gray for mortality, and yellow for mental and physical illness—and a touch of levity. Allison offers up an ode to the latter two hues with a trifecta of Wurlitzer, Prophet-5, and Mellotron on the slow burning "yellow is the color of her eyes" and the more ominous closer "gray light." — Tina Eves
Click here to read our feature on Sophie Allison.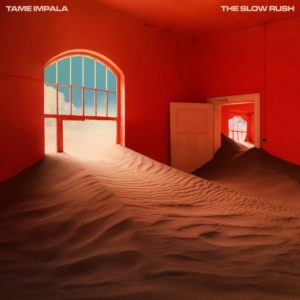 Tame Impala, The Slow Rush
Here's a testament to Kevin Parker's gradual pop maturity: When he issued "Borderline" in April 2019, some journalists flinched at the title, clarifying that the single isn't a Madonna cover. But the funky track comes closer in spirit than anyone could have imagined back in 2010, when the Australian psych-rock auteur broke through with his acclaimed debut Innerspeaker. Tame Impala's fourth LP, The Slow Rush, prioritizes groove throughout—weaving congas ("Tomorrow's Dust"), booming bass riffs ("Lost in Yesterday"), vintage vocoder ("One More Year"), and atmospheric '80s synth ("Glimmer") into his densely layered sound. Not to downplay Parker's grandiose vision: Closer "One More Hour," with its staccato keys and dramatic dynamic shifts, conjures the prog-pop glory days of Supertramp. Tame Impala is a meeting ground of the catchy and the cosmic—and Parker clearly feels at home on that borderline. — Ryan Reed
The frantic and dynamic creative explosion of It Is What It Is far belies the album's shoulder-shrug of a title. Stanley Clarke circa Return to Forever jazz-fusion vibes dovetail into chillwave memories and '70s funk flashbacks. The songs ebb and flow like a masterful DJ set, playing like future-shocked soundtracks for imaginary anime love stories on Adult Swim. It all happens under the watchful third eye of executive producer Flying Lotus, helping shape the musical melange into a cohesive and—best of all—fun collection of songs to soundtrack the next apocalypse. Standout tracks include the space-disco summer anthem "Funny Thing," with Ty Dolla $ign bringing his indelible classic R&B melodies to the Lil B–assisted "Fair Chance." Closing out on the creeping post-prog-rock jam of the title track, It Is What It Is is a glorious polyglot of sound that's true to Thundercat's increasingly MVP-caliber discography. — Scott Sterling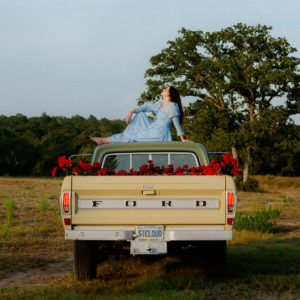 Waxahatchee, Saint Cloud
On the fifth full-length album from Philadelphia's Katie Crutchfield and her Waxahatchee project, there is something open, fresh-faced and folksy, yet deeply rooted, lived-in, and wearily ruminative, in every song. Moving from the confines of her bedroom to the small sprawl of a studio, Crutchfield and her team of alt-country session peeps move from the brushed cotton jangle of "Lilacs" and the tickle of "Fire" to jumpier, skiffling numbers such as "Can't Do Much" with ease and delicacy. Add to that humble hillbilly shuffle Crutchfield's coolly breezy high-plain vocals and armor-chinked lyrics filled with personal doubt ("Hell," "The Eye") and Saint Cloud is the best country album ever recorded in Philly. — A.D. Amorosi
Click here to read our feature on Katie Crutchfield.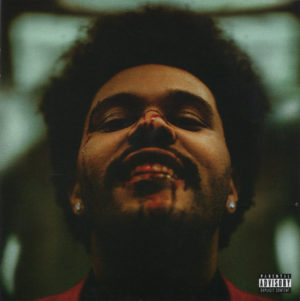 The Weeknd, After Hours
Try to remember the first days of 2020's C-19 pandemic and how so many artists and so many labels went hiding for the hills, shying away from March release dates. Not The Weeknd. The creamy, haunted vocalist-producer, touched by a revisionist vision of the R&B continuum, past and future, remained steadfast. With the crepuscular After Hours, it is not hard to see and hear why. From its weird bloody-lip cover to its musky mix of sultry soul, clubby EDM, tech-pop, and boastful, toasted, self-doubtful lyricism ("Never need a bitch, I'm what a bitch need / Tryin' to find the one that can fix me"), The Weeknd sounded more confused—yet confidentially, so—than most male singers would allow themselves to be. Portraying one's self as unassured and tense about it never sounded so dynamic. — A.D. Amorosi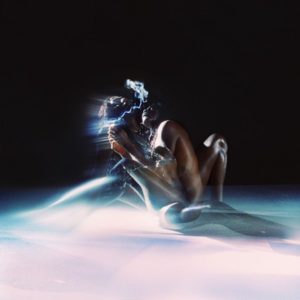 Yves Tumor, Heaven to a Tortured Mind
Despite launching their music career as a post-industrial sound collage artist, Yves Tumor's music has only gotten stranger as they've ventured into the realm of almost entirely conventional pop songwriting. But their increasingly disturbing album artwork doesn't exactly play against this trend—there are downright chilling moments on Heaven to a Tortured Mind, a record that digs further into your psyche as it plays through. Opener and lead single "Gospel for a New Century" announced the project as a funky take on neo-psychedelic glitch, but the penultimate "Asteroid Blues" is just…inexplicably unsettling.
Funky closer "A Greater Love," however, sets things straight again, begging the question of what Yves' vision for the project is. I guess the answer is right in the album title: An interpretation of pristine pop music—immaculately produced, charged with a sexuality matched only by Prince—from someone who hears Kylie Minogue and can't help but repurpose her vocals into something considerably dirgier. With moments of pop hardly removed from Kylie's tier of catchiness, though, Heaven is a bizarre—yet welcome—new subsect of glam. — Mike LeSuer