I think what the "at least we'll get some good music out of this" crowd failed to consider at the dawn of the Trump years was the fact that even before he took office, we were all facing a nationwide economic and creative burnout that prevented the next great punk record from being made. While there certainly were some highly memorable musical capsules from those years, it wasn't until we were given a few years to catch up with our thoughts that this watershed moment of career-defining opuses and long-anticipated debuts—taking the form of introspective self-realizations and cathartic political diatribes—finally hit.
While the first two years of the pandemic saw such releases trickling in, 2022 has already proven to be the year in which that dam finally burst—it feels like every week there's a new slate of records that's as solid as what you'd expect to find over the course of a month in pre-pandemic times, with the unfortunate side effect of many of these albums being left in the dust as soon as the next big thing comes along to take its place.
Here, we've compiled a list of the 25 releases that have stuck with us so far as the next big release week looms ahead.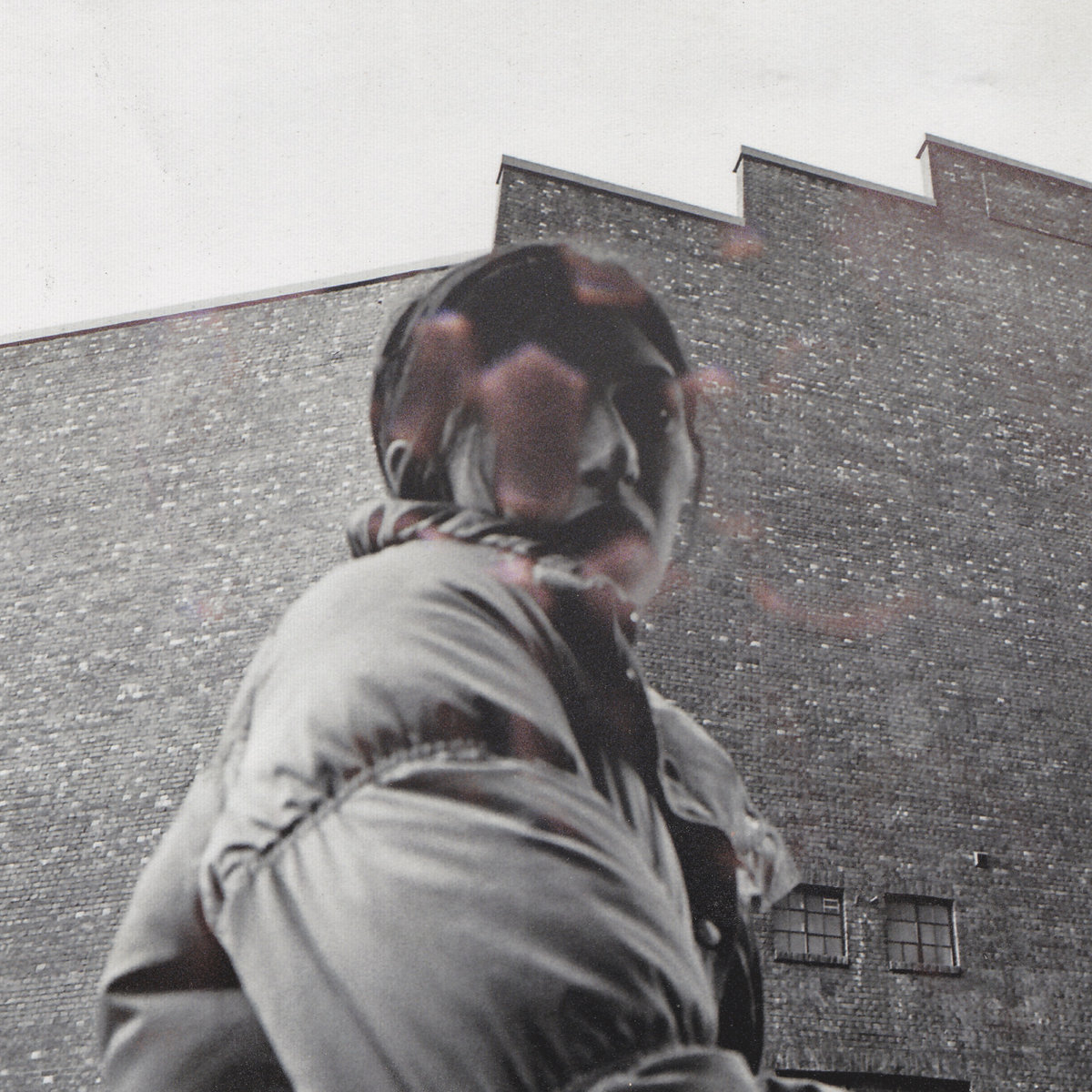 Aldous Harding – Warm Chris
The New Zealand singer-songwriter first made waves back in 2019 with the release of her third record Designer, a collection of both delicate and playful songs best described as folk-indebted, but which resist simple classification. With Warm Chris, Harding continues that trajectory and establishes herself as one of the most consistently surprising and satisfying songwriters working today.
Warm Chris is a collection of off-kilter pop music, songs where hooks are buried and choruses unclear, but whose rewards make themselves known regardless. It's an album where each song becomes its own journey, often led by a handful of Aldous Hardings, her voice modulated and stacked atop itself, pulling you in several directions at once. Repeated listens will give you a better idea of how Harding creates this dizzying effect, but it remains difficult to pin down precisely what all this means, especially when you take into account Harding's cryptic, warped lyrics. For some, this may keep you at arm's length, but if you allow yourself to fully submit to Harding's unique vision, you'll find what's certain to be one of the best albums of the year. — Sean Fennell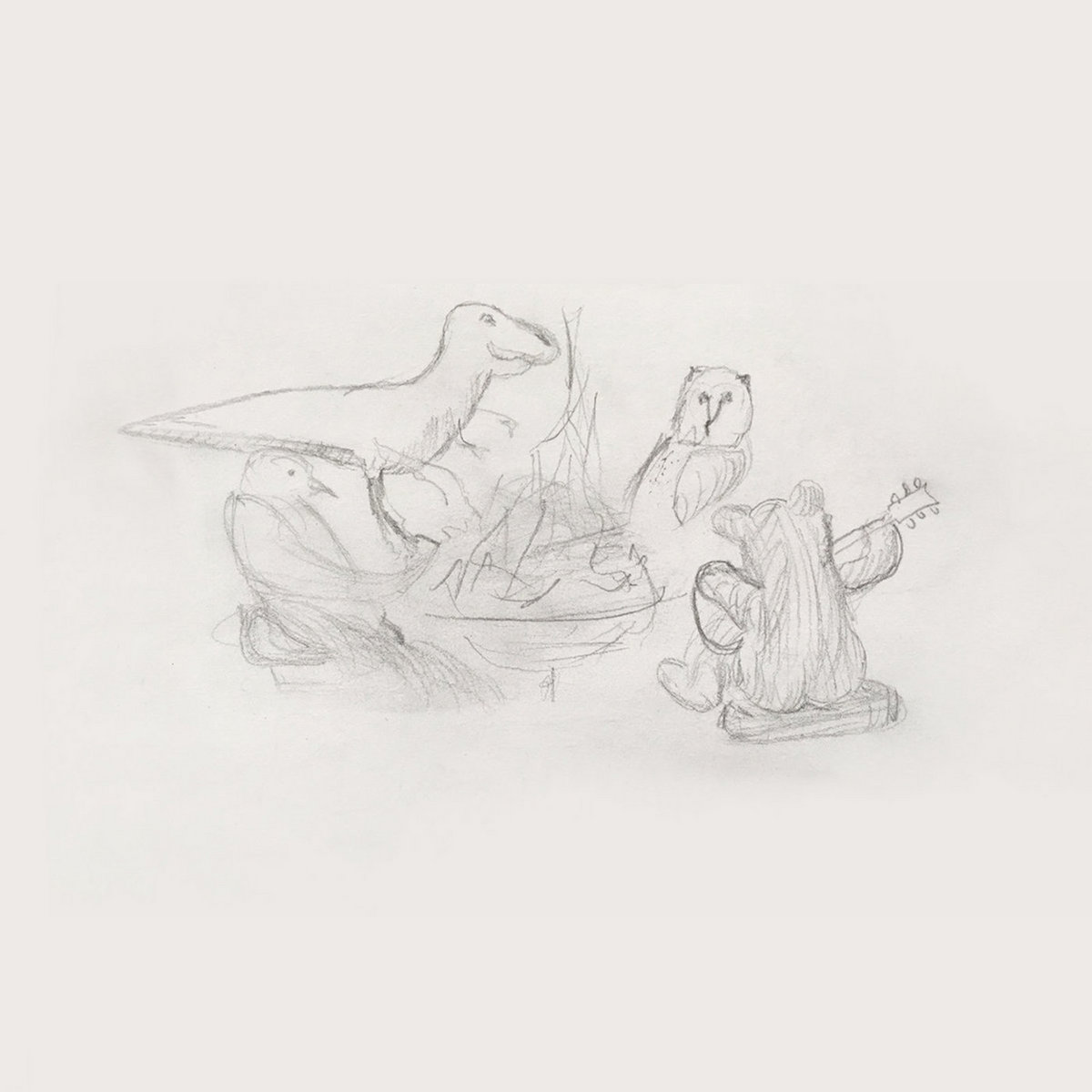 Big Thief – Dragon New Warm Mountain I Believe in You
I'll admit, listening to a 20-song, 80-minute album from a critically acclaimed indie-rock band sounds more like work than it does pleasure. It sounds like an album you couldn't possibly enjoy on first listen, one that takes months to sift through before you begin to get what it's going for. And while this is partly true of Dragon New Warm Mountain I Believe in You, it's never the slog you might imagine, managing to remain light on its feet throughout its massive runtime.
This is, perhaps, because of the band's ability to temper experimentation with reliability. You get songs like "Change" to open the record, the kind of straightforward folk jam songwriter Adrianne Lenker can seemingly write in her sleep, but just as quickly we move into "Time Escaping," a song whose structure seems poised to collapse at any moment. Never do these songs bleed into one another in the way some contemporary indie folk of their kind often do. You may not find footing with every one of the group's many musical digressions, but you'll surely never be bored. Few bands attempt to create something on such an epic scale, and perhaps none pull it off as well as Big Thief. — Sean Fennell
Read our review here.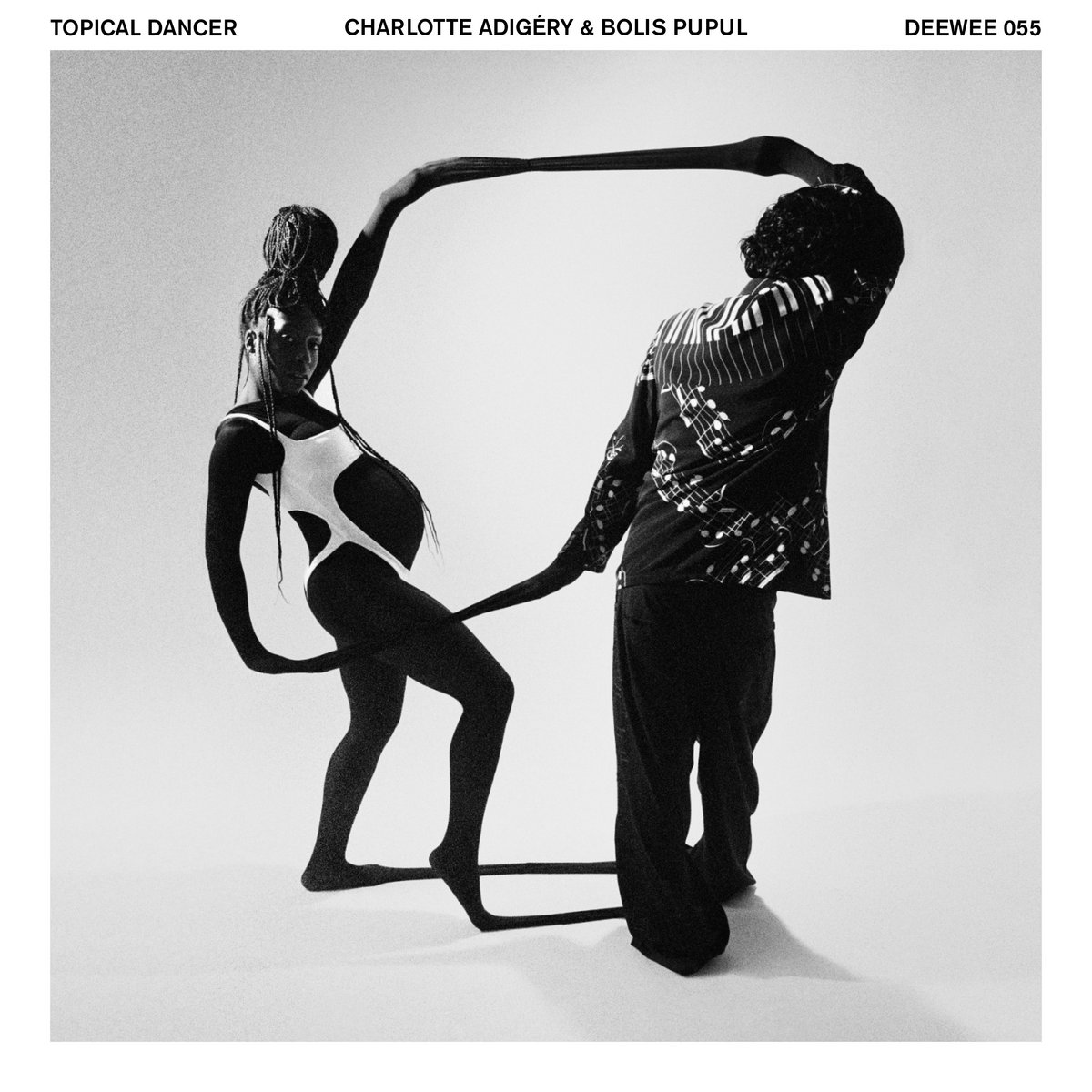 Charlotte Adigéry & Bolis Pupul – Topical Dancer
On their debut album Topical Dancer, Charlotte Adigéry and Bolis Pupul cozy up to uncomfortable subjects over swaggering invitations to the dance floor. The pointed 13-track collection is a more fun and gripping way of understanding the cringe pitfalls of our current global moral crises than taking a look at your Twitter feed. Whether its industrial electro-pop, art rock, or aughts-leaning dance rock, the Ghent-based duo use a variety of enchanting rhythmic pulses to tackle xenophobia, common microaggressions, cultural appropriation, and teenage sexual objectification.
"Are you polite or political? / Are you correct or cynical?" Adigéry gently asks on "Esperanto." Her soft, sometimes deadpan vocals either highlight the emptiness of course correcting amidst a war of political correctness or meditate on how identity can be a house of cards when deflating social constructs by sucking out all the dumb logic. In the unnerving, innovative album highlight "HAHA," laughter is manipulated to bounce alongside a hypnotic synth beat. There's no context for what's causing the uprising of giggles—it's only made clear that the listener is left out of the joke. "Guess you had to be there," Adigéry's voice rings throughout. It's the simplest of all the album's songs, but maybe the most striking, proving Charlotte Adigéry and Bolis Pupul aren't afraid to alienate the listener over a killer beat. — Margaret Farrell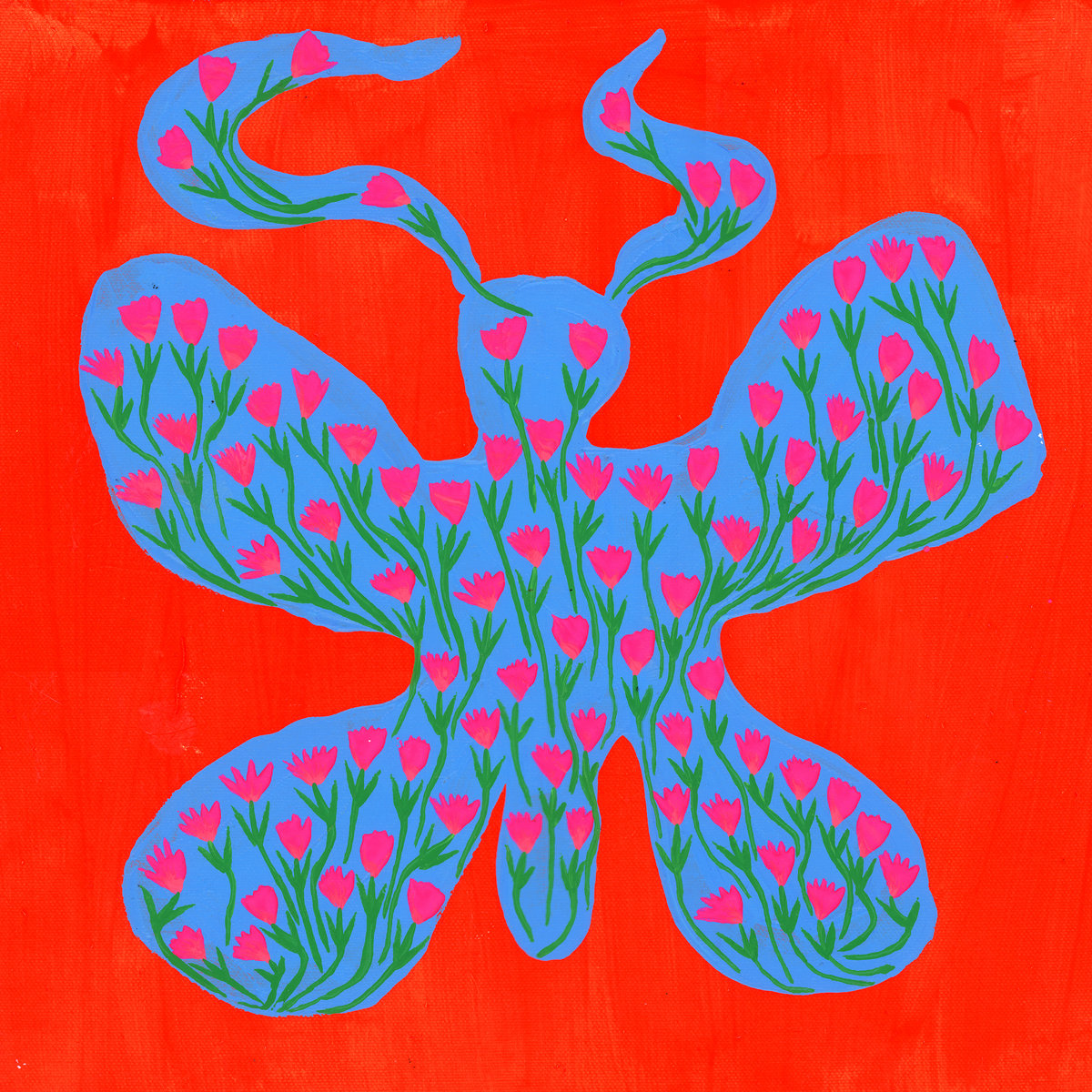 Dehd – Blue Skies
Dehd return after 2020's Flower of Devotion with more of the same on Blue Skies: contagious, minimalist songs about the fruits of youth and reckless joy. Emily Kempf, Jason Balla, and Eric McGrady drench the record in many subgenres, sporting addictive licks of dream pop, shoegaze, and surf rock on top of a balmy, rhythmic continuity. Like their Chicago peers, past and present, in NE-HI, Lala Lala, and OHMME, the band embraces tranquil tunes sliced from the city's DIY, underground blueprint. The result is the band's best record yet, a token of meticulous, rounded garage rock that doesn't protract or showboat.
"Bad Love" is one of the year's brightest, most-replayable tracks; "Bop" struts cutely in the "doo-bop" headspace; "Stars" flirts with dancing anywhere but Earth. Blue Skies is as ethereal as it is familiar, and Kempf, whose voice is one of the best we've got in contemporary rock, is the soul of Dehd's breadth. You can cruise down Lake Shore Drive with Blue Skies cranked to 11; you can listen to it over and over and discover new glitters of wonder with every spin. — Matt Mitchell
Read our review here.
Denzel Curry – Melt My Eyez See Your Future
I have a visceral memory of walking down Santa Monica Boulevard in the summer of 2018 as a Lambo rolled up next to me at a red light blaring "CLOUT COBAIN," Denzel Curry's Joker-era, CW-suicide single empathizing with a distinguished member of the 27 Club—which, to be fair, came strapped with hella bass. Even if his audience didn't always understand the Gatsby syndrome behind the song's lyrics, the single was yet another reminder that the then-23-year-old (and now, incidentally, 27-year-old) rapper was quick to pick up what Fitzgerald was putting down.
It's odd, then, that Melt My Eyez See Your Future has widely been deemed Denzel's "mature" album, as even his most juvenile puns have always felt wiser than Drake's most introspective thoughts. My best guess is that this refers to the Glasper-fication of the album's instrumentals, which continue to shy away from the trap beats and horrorcore aesthetic of TA13OO toward something more jazz-indebted. In place of the confrontational sounds of "COBAIN," this record's lead single introduced the project with a subtly ominous Spaghetti-Western beat underneath Curry's familiar condemnations of this "dirty, filthy, rotten, nasty little world we call our home," while the follow-up Jidaigeki banger "Zatoichi" applied similar lyrical themes to the sounds of atmospheric drum and bass. With this sort of diversity of sound, I guess he figured we'd all be bumping the album this summer no matter what make of car we're driving. — Mike LeSuer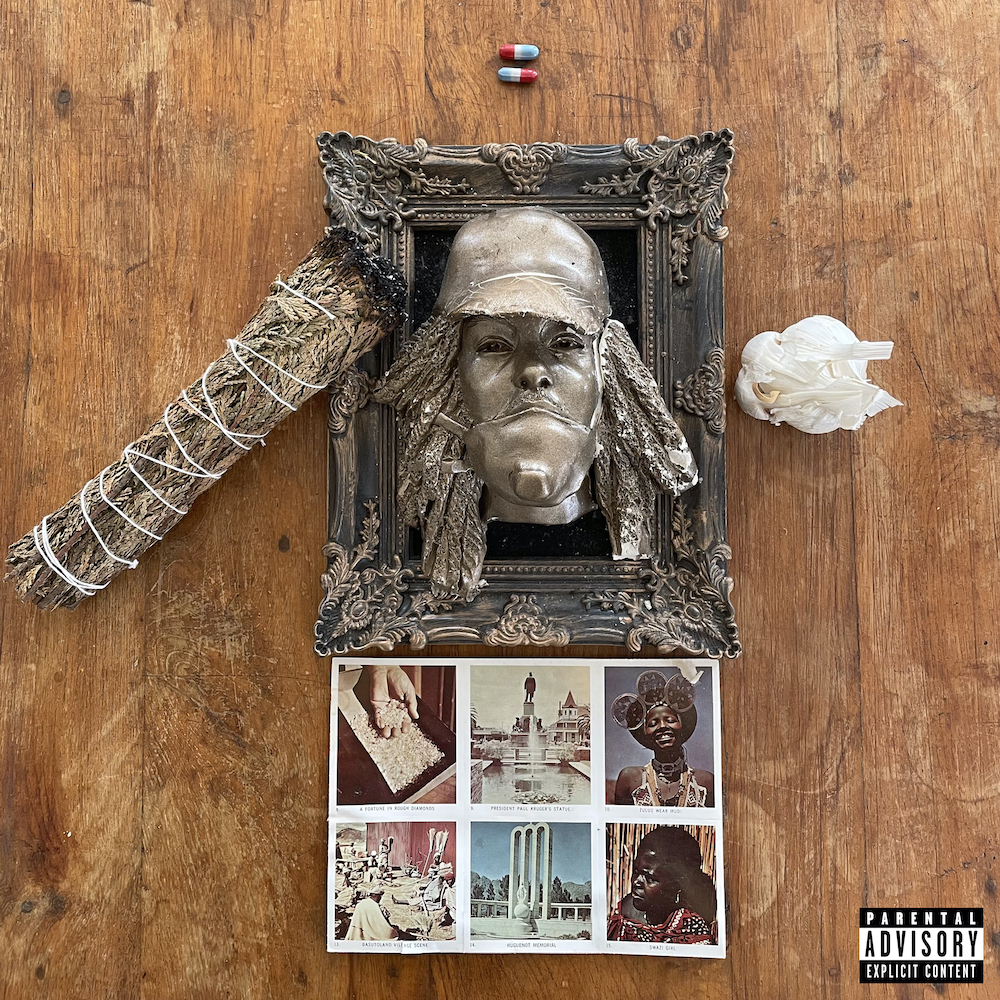 Earl Sweatshirt – SICK!
Earl Sweatshirt is hardwired with brevity. Like its predecessors Some Rap Songs and FEET OF CLAY, most of the tracks on SICK! hover around the minute-and-a-half mark, with Earl packing an entire era into 25 minutes. On the former records, he experimented with avant-jazz and absurdism, fashioning surreal portraits of his parents and Blackness. SICK! is just as maximalist, a sputtering fit of dense, rewarding samples and delectable flows.
It arrived, immediately, as one of Earl's most personal records to date: on "God Laughs," he speaks about his grandfather's dementia ("His body on a road where his mind flailed and funeral whaled us"; "True pain, I couldn't eat or sleep for seven days"); on "2010," he raps about the pain he caused his mom during his drug-addicted early days in Odd Future ("Had her stressin' up the wall playin' Mary J. songs / Rainy day came, couldn't rinse the stains off"); "Tabula Rasa," his collaboration with NYC rap duo Armand Hammer, holds one of Earl's strongest verses yet ("We keep facts in the midnight wax, family tree sap / Light leak through the leaves on familiar tracks"). Earl's never been this blunt, and, though SICK! is akin to Some Rap Songs sonically, lyrically it soars to places he's chipped away at since 2015's I Don't Like Shit, I Don't Go Outside. SICK! is poetic and detailed, a collage of Earl's most urgent songwriting. As his outro bar on "Lye" proclaims: "The longer you stand it / The straighter it's gon' be." — Matt Mitchell
Read our review here.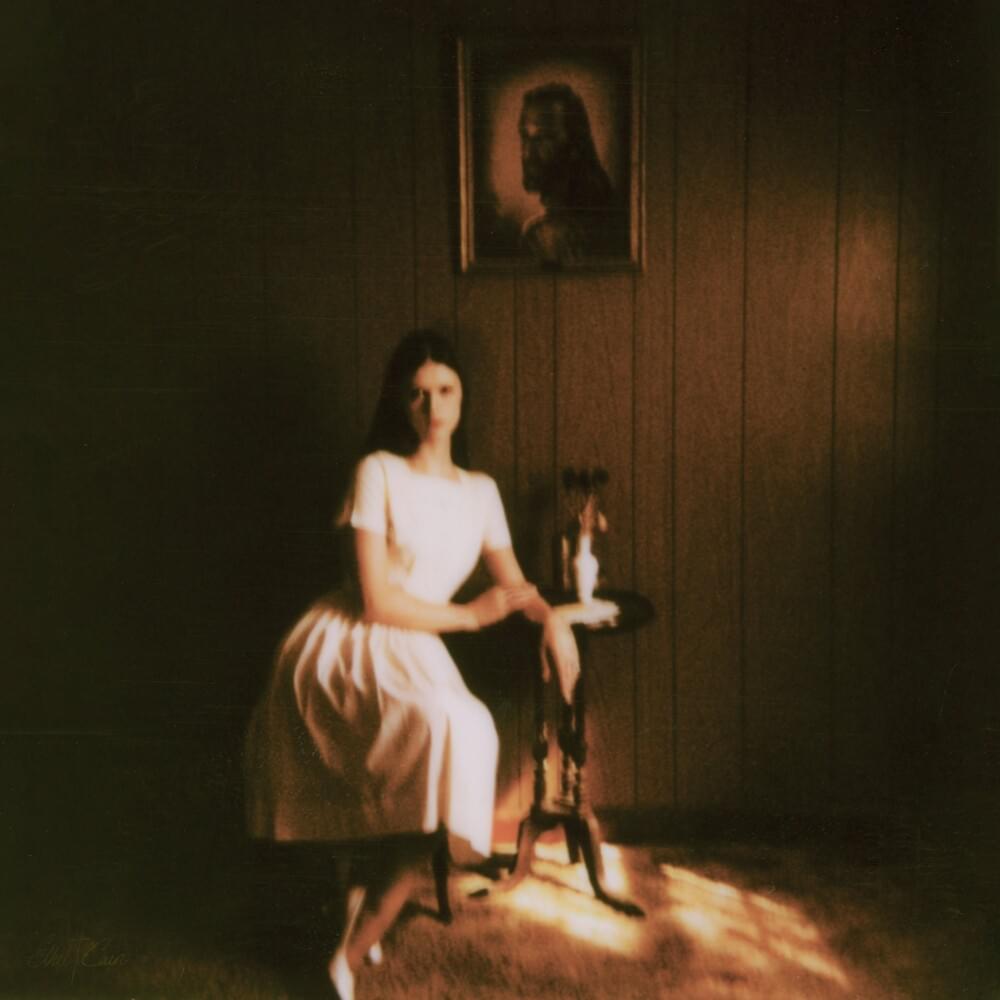 Ethel Cain – Preacher's Daughter
Although Ethel Cain is the stage persona of 24-year-old songwriter Hayden Anhedönia, there's nothing fabricated about the emotions that tear—slowly, painfully, truthfully—through the 13 songs that make up her debut album. Quite the opposite, in fact. Preacher's Daughter is an intensely personal exploration of Anhedönia's past, incorporating profound experiences of identity, sexuality, and gender, of having a Southern Baptist deacon as a father, of leaving the church after coming out, of the solace and wreckage of love.
Oscillating between polished pop anthems like "American Teenager" and ethereal slowcore musings of abject heartbreak such as "A House In Nebraska," these songs contain so much more pain and experience than someone of her age should ever have experienced in a lifetime. These songs are like faded Polaroids of a time and an America of long ago—one that doesn't exist anymore, and maybe never did, but which everybody knows—coming to life and playing out within the frame that contains them. Just listen to the doomy, gloomy "Family Tree," for example, a song that's so potent and poignant it almost haunts itself, Anhedönia's glowering vocals both emotional and emotionless at the very same time. It all coalesces to create a truly remarkable debut record—one that already sounds like it's a classic. — Mischa Pearlman
Read our interview here.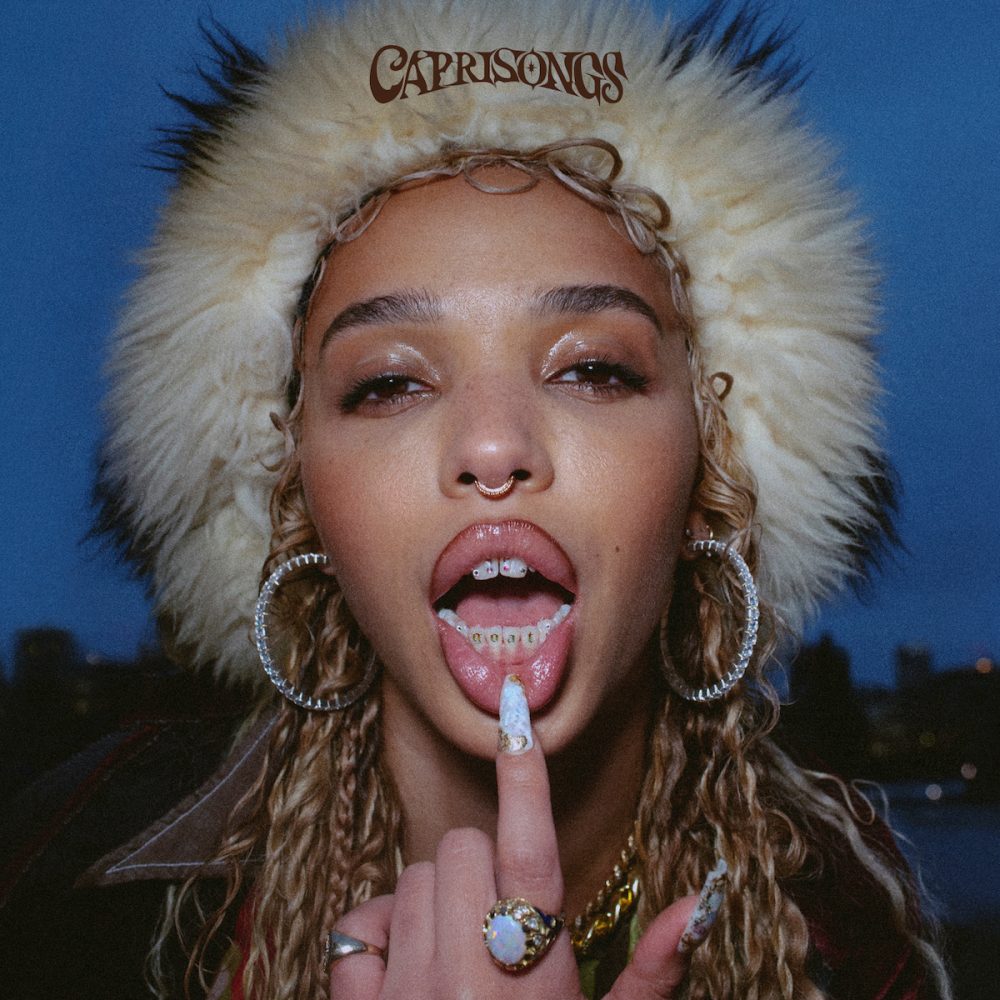 FKA twigs – CAPRISONGS
This writer can't pretend to know British singer-songwriter/producer FKA twigs. Yet a guess toward the intensity, melodicism, and dense experimentalism around her newest mixtape, CAPRISONGS, tells me that she got sick of the circumstance of celebrity gossip, holed herself up, and made one of this year's most unique, entrancing, menacing, yet embraceable albums—one whose leaps into risky, contagious pop should have streamed in the billions.
Starting with the sort of intimately nuanced lyrics to make you blush and a genre-jumbling brand of squeak-rapping, pop-hop that tests the medal of Spotify's selectivity (with producer Mike Dean, Jorja Smith, and The Weeknd assisting), what has long been FKA's strong suit—the uncompromising—goes the extra mile, while managing its mainstream elements handsomely. The album's first and brightest single, "tears in the club," actually reveals the funniest bits about the impact and level of immersion that is FKA in 2022. Co-written with producer El Guincho, The Weeknd's contribution to the odd-hop track—at a time when he was portraying his emotional output as bloody and bandaged—pales in comparison to the woe and wonder of twigs. FKA out-wonkied The Weeknd. That's how good CAPRISONGS is. — A.D. Amorosi
Read our review here.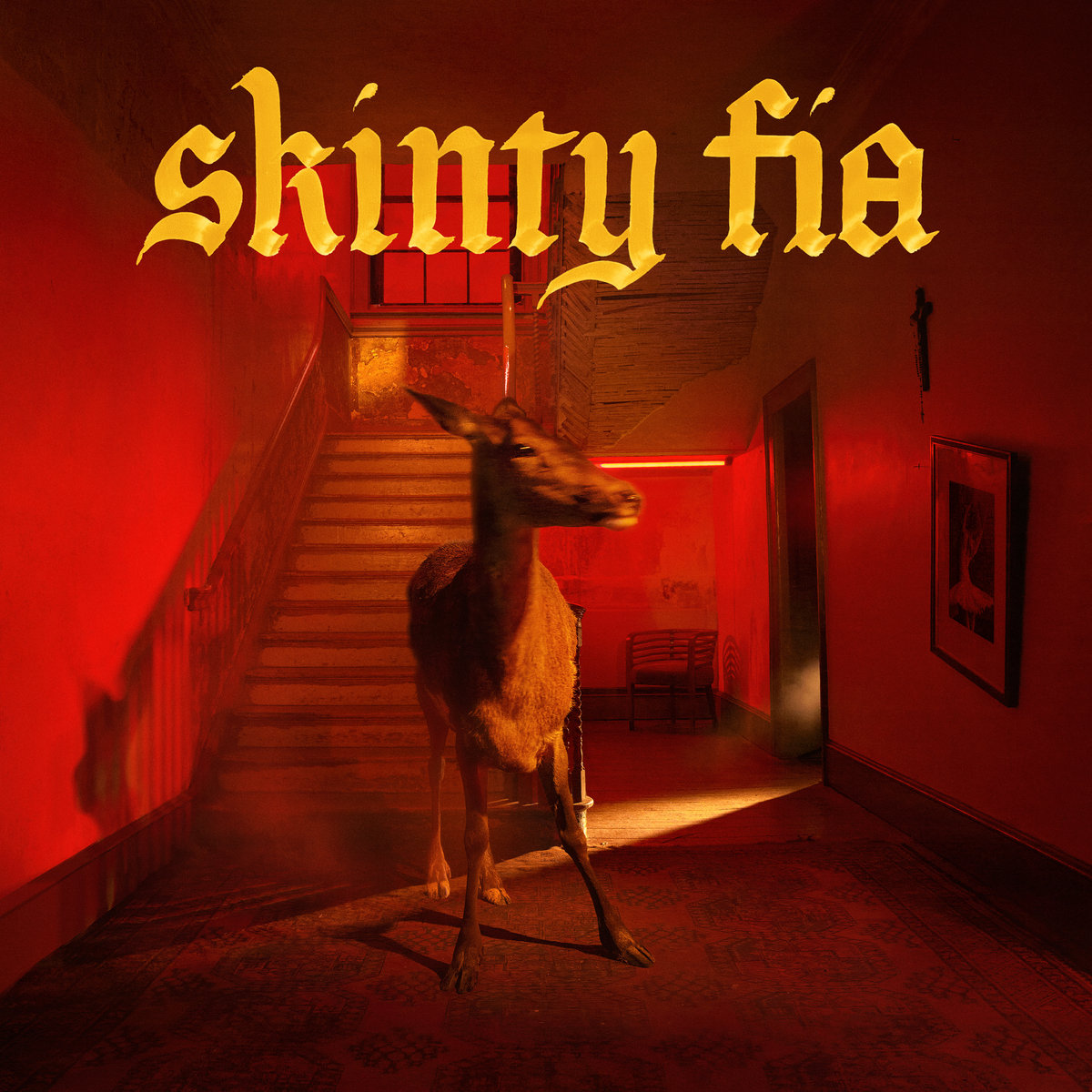 Fontaines D.C. – Skinty Fia
They may have moved to London during the pandemic, but on their third album in four years, Dublin quintet Fontaines D.C. sound just as immersed in the vernacular that birthed them. It carries from the ghostly harmonies of "In ár gCroíthe go deo" through the influence of traditional Irish music in "The Couple Across the Way" in Skinty Fia. In the latter, maybe the record's most pleasant surprise, vocalist Grian Chatten performs solo, accompanying himself on the accordion for a sighing reflection on young love versus old—operating at the peak of his powers as an observer and narrator of life, its hopes, and its potential for disappointment.
All along the way, the band cuts deeper into the heady post-punk groove they carved out for themselves on Dogrel and A Hero's Death, with Skinty Fia striking a moodier tone sometimes reminiscent of an unhurried Hail to the Thief–era Radiohead. Though the band turns out music with workmen-like regularity, the result is hardly routine. Instead, Fontaines D.C. continue to prove themselves as one of the more interesting and continuously evolving acts of the post-punk boom. — Taylor Ruckle
Read our interview here.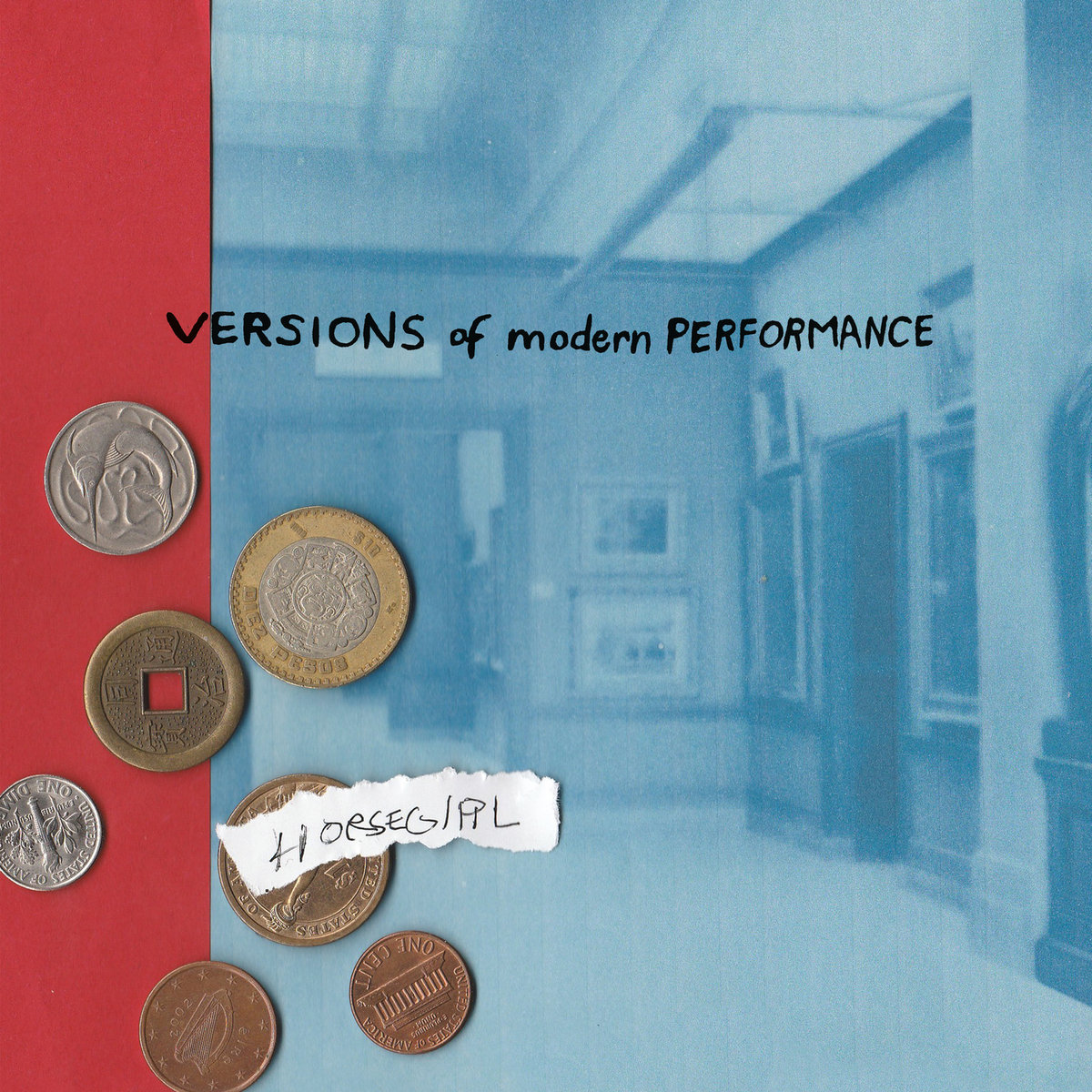 Horsegirl – Versions of Modern Performance
Barely out of high school, Horsegirl have already blown through an indie rock outfit's wildest fantasies. After signing to Matador Records, the Chicago trio collaborated with members of their favorite band (Sonic Youth's Lee Ranaldo and Steve Shelley) and landed a slot opening for Pavement, their other favorite band—not to mention recording their debut LP at Steve Albini's venerable Electrical Audio. The Chicago institution is a fitting incubator for Versions of Modern Performance, whose dusty shelves likewise serve as an archive of alternative guitar music. Its creators—Nora Cheng, Penelope Lowenstein, and Gigi Reece—are serious music nerds, the sort of people who can rank their top 10 Stereolab non-album tracks released before 1995.
Versions is the aural manifestation of spending seven months of the year hiding from a Windy City winter, with dual vocals shyly mumbled from under blankets of fleecy guitars. When the opportunity to "dance!" arises, though, Horsegirl take it, the opening track commanding us to join them. Crafting perfect noise-pop parcels is evidently the group's forte, but they reach superlative heights with the murky love song "World of Pots and Pans" and valedictory character study "Billy," during which you can picture them shuffling across the auditorium to collect their diplomas, vaguely aware of what's to come. "Don't let them see you," they murmur. Thankfully, it's too late for that. — Hayden Merrick
Read our interview here.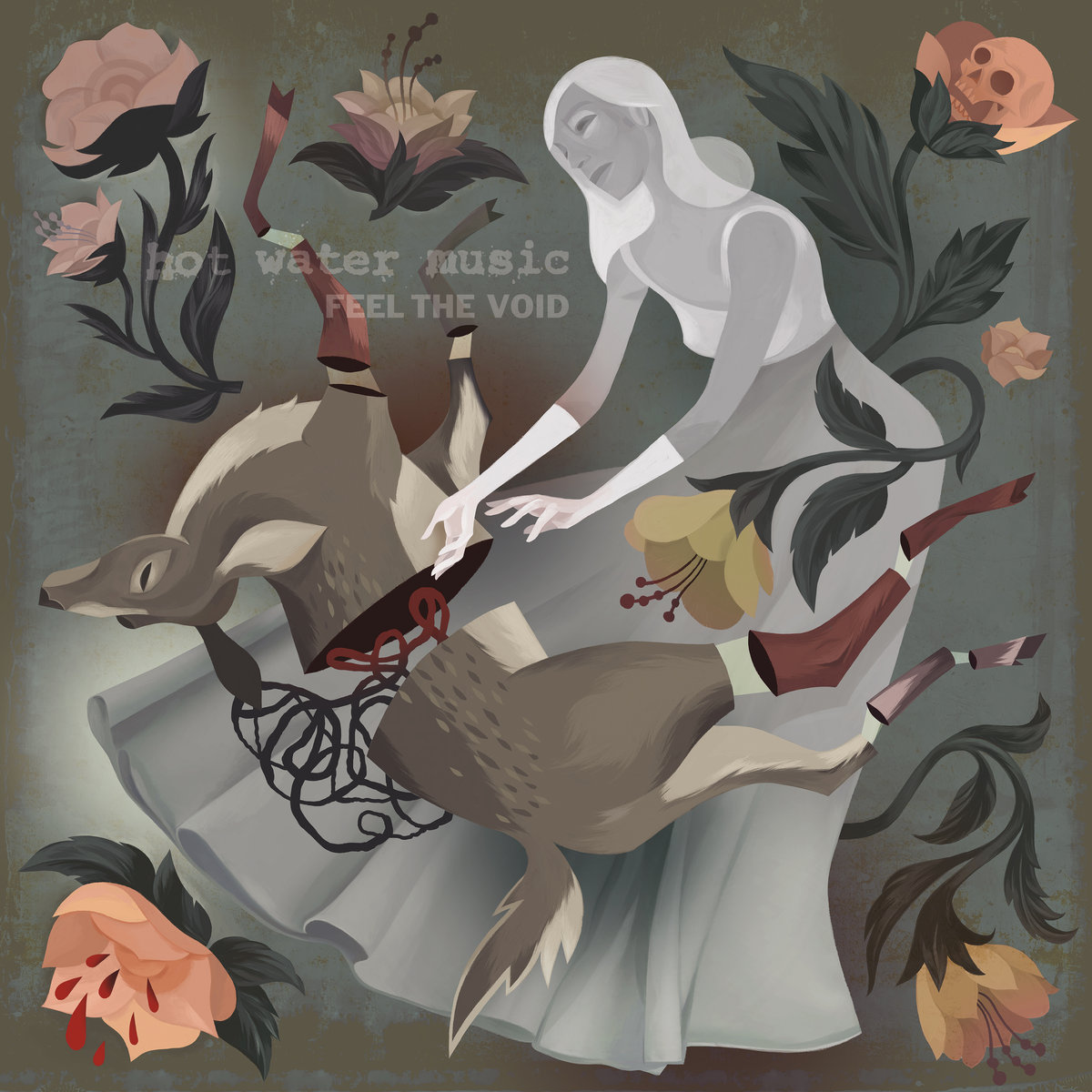 Hot Water Music – Feel the Void
Hot Water Music may not be selling out arenas, but for nearly three decades they've been evolving their punk sound into something wholly unique. That's undeniably true of the band's ninth full-length Feel the Void, which is also the band's first album to feature The Flatliners' frontman Chris Cresswell on guitar and vocals. The album sets the tone early with the opener "Another Breath," which features post-hardcore riffing, soaring vocal harmonies, and a jazz-inflected rhythm section. Another one of the album's highlights is "Habitual," which sees guitarist/vocalist Chuck Ragan digging deep to deliver an inspirational anthem that's catchy without being cheesy.
While the addition of Cresswell is a marked dynamic difference this time around (his vocals on "Turn the Dial" are a welcomed contribution), for Feel the Void the band reunited with producer Brian McTernan, who worked on classic HWM albums like A Flight and a Crash and Caution, so that era of the band is also represented. Finally, the album sees guitarist/vocalist Chris Wollard—who hasn't toured with the band since 2017—bring his distinctive croon to driving songs like "Lock Up," making this an album that's as much a nod to the past as it is a hopeful glimpse into the band's future. — Jonah Bayer
Read our review here.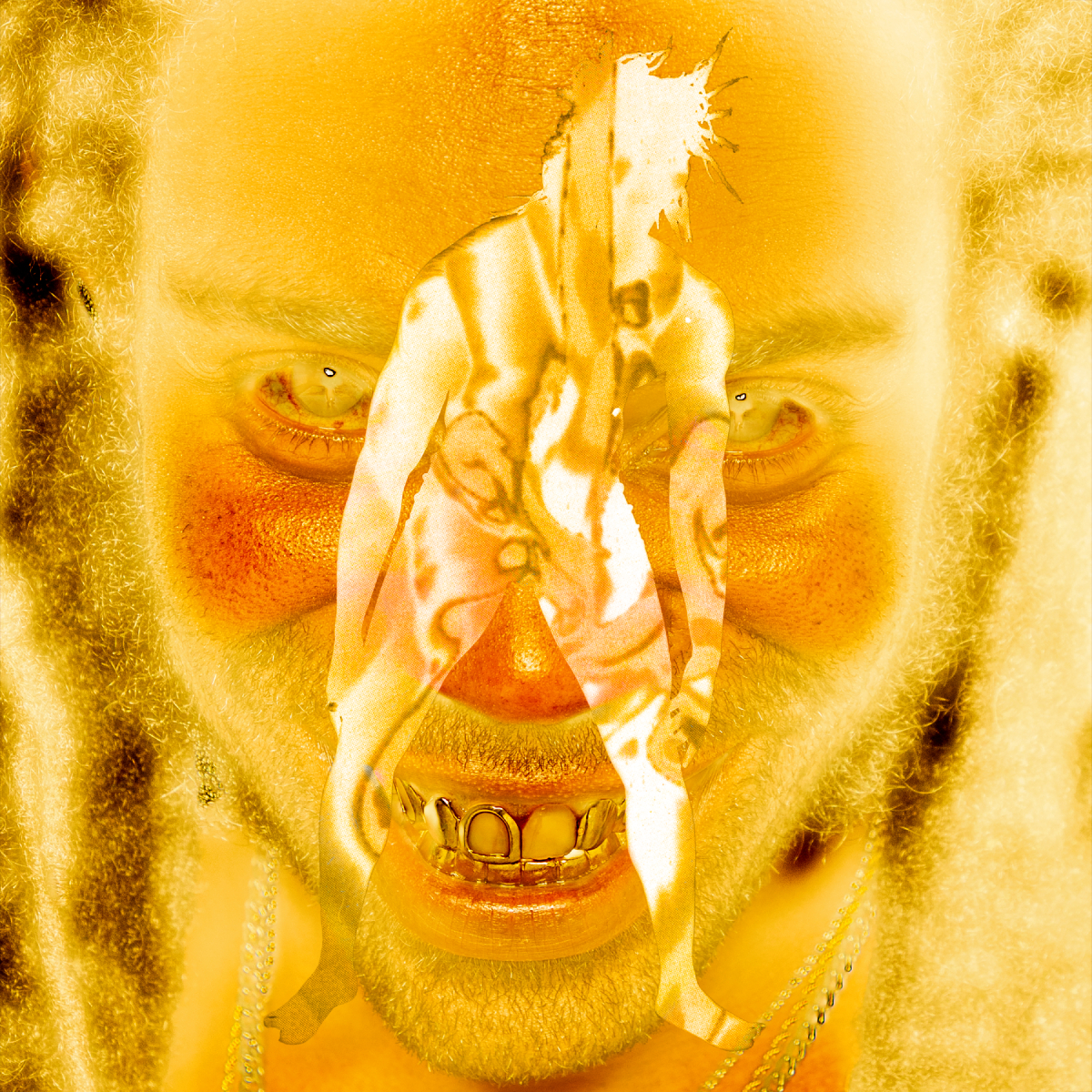 Ho99o9 – SKIN
Ho99o9—the rap/punk/metal hybrid duo originally from Newark, but who now reside in Los Angeles—don't want to fit in. The pair, known as Yeti Bones and theOGM, enlisted Blink-182's Travis Barker for this second full-length, but it sounds nothing like what that piece of information just made you think of. In fact, SKIN is one of the most abrasive and agitated records you'll hear all year. The music is hyper-violent—as demonstrated by barbed opener "NUGE SNIGHT" (all their titles are written in capital letters, as if to ram home that point)—while thematically it tackles, among other subjects, the racial inequity and injustice Black people have had to wrestle with in America since the country's inception.
Understandably, SKIN is angry, but that anger is intentional and nuanced. On "BITE MY FACE"—which features a brutal vocal by Slipknot's Corey Taylor—that rage melts into an almost-meditative breakdown halfway through, "…SPEAK OF THE DEVIL" is an unhinged descent into madness that's compounded by a world burning outside, and "SKINHEAD"—featuring Saul Williams—is an almost anti-spiritual experience that feels like four songs in one. SKIN isn't an easy listen, but it's an incredibly important one, a visceral and powerful product and repudiation of both the time in which it was conceived and the inexcusable and shocking history that preceded it. — Mischa Pearlman
Read our review here.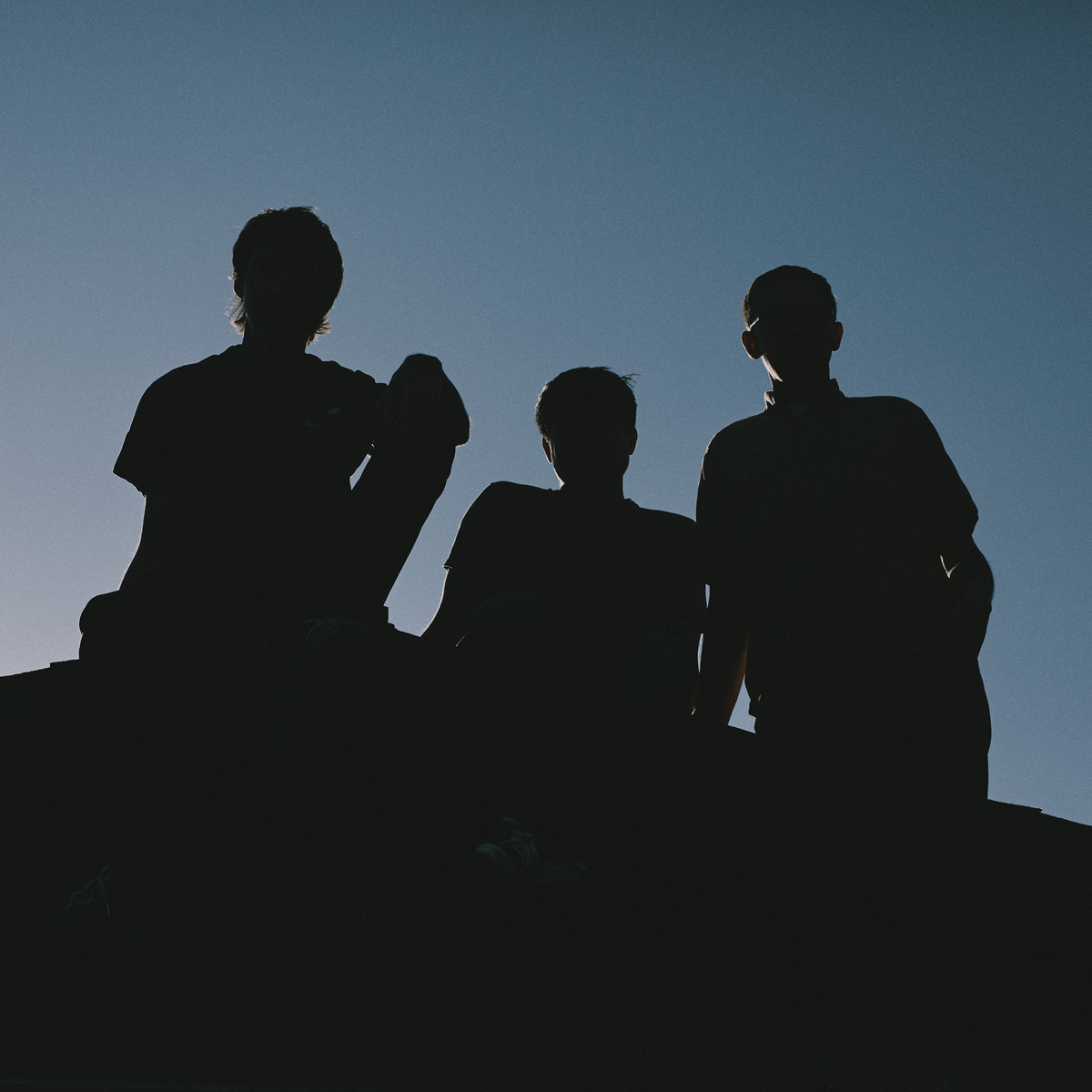 Joyce Manor – 40 oz. To Fresno
"Could it be that the room's empty, and I'm just tearing out my heart for the sound guy?" belts Barry Johnson on "Dance with Me," the catchiest song on Joyce Manor's sixth album—their shortest record in the 10 years since their sophomore release Of All Things I Will Soon Grow Tired, and by far their breeziest. The thought doesn't seem to trouble him all that much; followed as it is by an anthemic, harmony-laden guitar solo, it's just more fuel for the fire of a low-stakes, why-the-hell-not sense of fun that often lands 40 oz. to Fresno squarely in a power-pop sweet spot between Guided by Voices and Fountains of Wayne.
In the record's weightier moments, like the sentimental riffing of "Souvenir" and the shouty "Secret Sisters," the ragged agitation of the Torrance trio's earlier works has aged less like a beer gone flat and more like a fine wine: it's become the kind of steady, bittersweet, and above all melodic melancholy the best summer rock records are built on. — Taylor Ruckle
Read our interview here.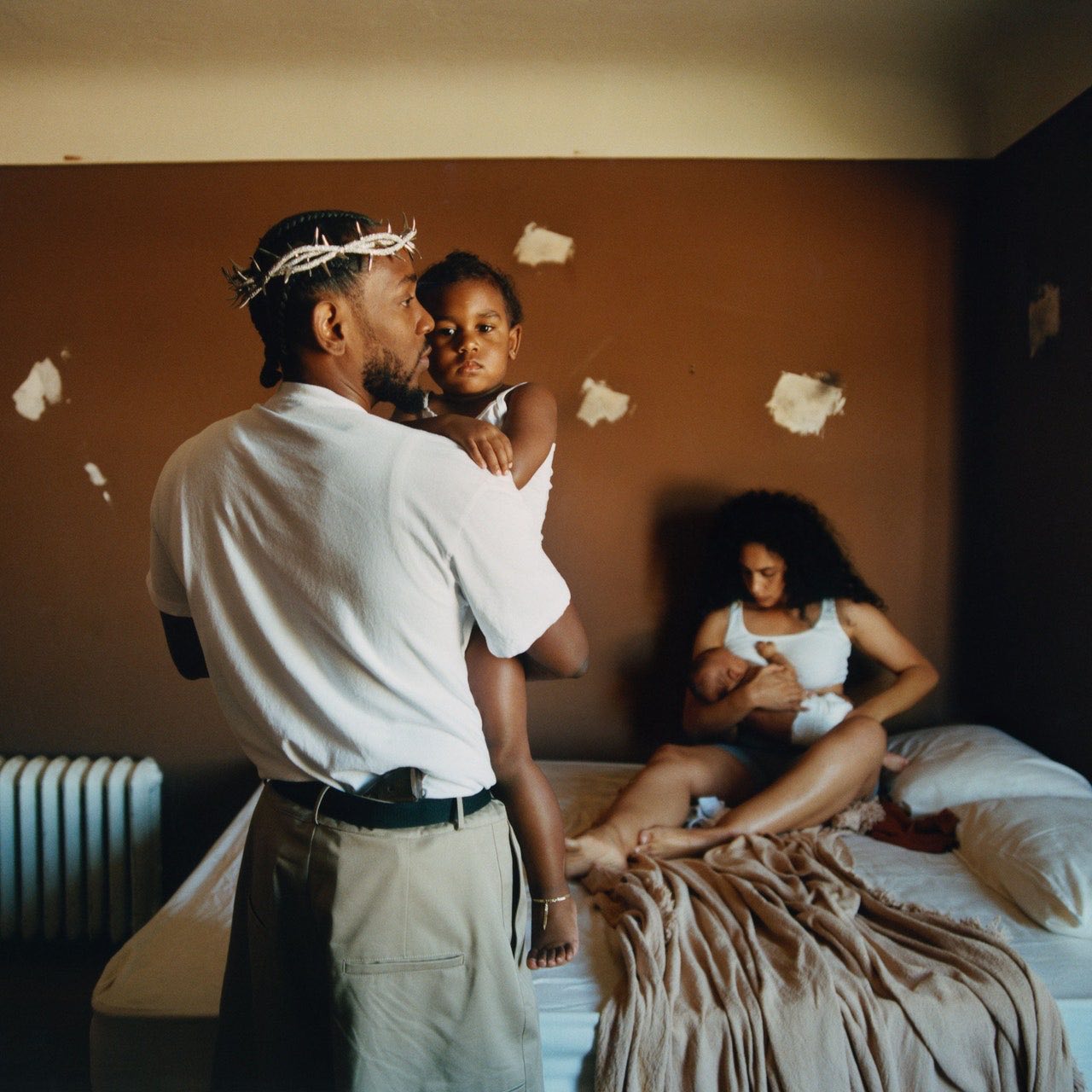 Kendrick Lamar – Mr. Morale and the Big Steppers
You probably won't fall out of your chair when I tell you that Kendrick Lamar's Mr. Morale and the Big Steppers is rooted in trauma. It's 2022; so the same is true of, like, Cruella. What is notable is the way Kendrick wields that trauma both as a catalyst for personal growth and as a motivator to nudge his listeners into contending with their own demons. It's at once bleak and inspiring, a series of trenchant, therapeutic breakthroughs both hopeful about incremental progress and clear-eyed about the challenges ahead.
Mr. Morale has been branded as a "difficult" album. Perhaps it feels that way as a successor to 2017's DAMN., as dense a conceptual exercise as Lamar has ever released if you burrow into it, but one packaged as a series of mostly straightforward pop songs. Morale has the pop songs ("Die Hard," which might have had a respectable run on the hip-hop charts at any point in the last 25 years) and it has the thornier undertakings too ("Mother I Sober," a searing seven-minute examination of sexual abuse). But the most noise came from Kendrick's pointed provocations—his embrace of Kodak Black; his flirtations with right-wing politics; his earnest if sporadically ungraceful handling of trans issues on "Auntie Diaries"; his inability to stop mentioning R. Kelly. On Mr. Morale, Kendrick is reveling in his messiness, intent to puncture his messiah reputation, but he never deviates from his signature acrobatic precision and dizzying craftsmanship. — Alex Swhear
Read Miles Raymer's personal essay on the album here.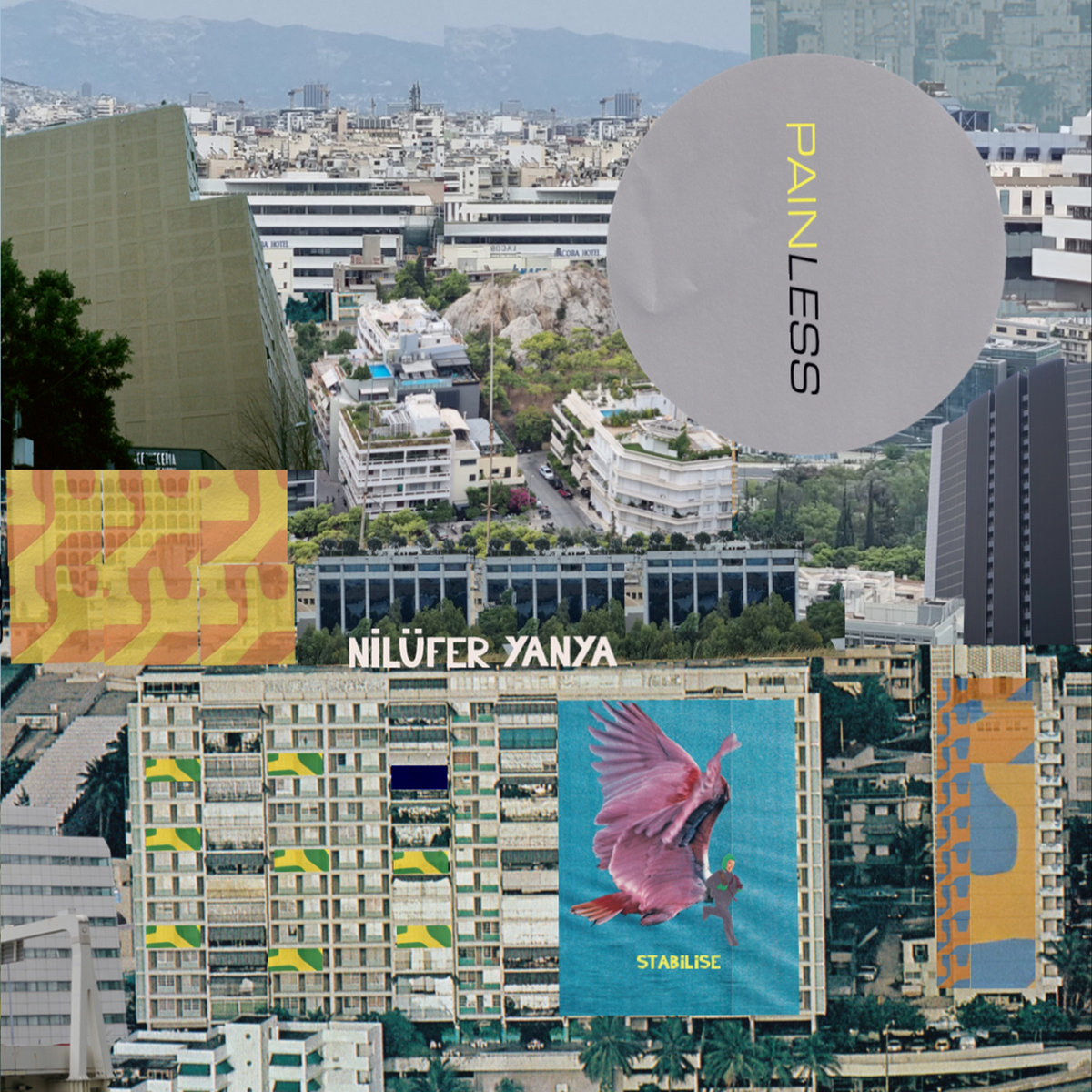 Nilüfer Yanya – PAINLESS
While her debut LP Miss Universe was a poignant concept album about the impenetrable artificiality of wellness culture, PAINLESS is much more exposed and raw. Over a patchwork of gritty guitar that ranges from blues to surf-punk to grunge, Yanya paints a spectrum of fierce moods. On "L/R," she mirrors monotonous militancy. Her staccato delivery snaps over motorik drums and a bluesy guitar: "Sometimes it feels like you're so violent, autopilot," she repeats deadpan. Yanya captures the violence of a guarded relationship while also harboring a velvety soulfulness in her vocals. She isn't afraid to capture the stress of a relationship and an emotional surrender: "Whatever makes you happy / I don't think I'll ever know."
It's clear that the album's title is a bit of a misnomer, yet it also feels like PAINLESS is a testament of acceptance, with Yanya throwing herself into dire moments—like the panic of "Stabilise" or the loss of grace on "Shameless"—and showcasing them as important revelations. On the closer "anotherlife," she hones in on a significant contradiction: "In some kind of way, I am lost / In another life, I was not." One can project countless alternate timelines over the course of a lifetime; Yanya's PAINLESS is a thrilling documentation of those lives' stressing transitory sentiments. — Margaret Farrell
Read our review here.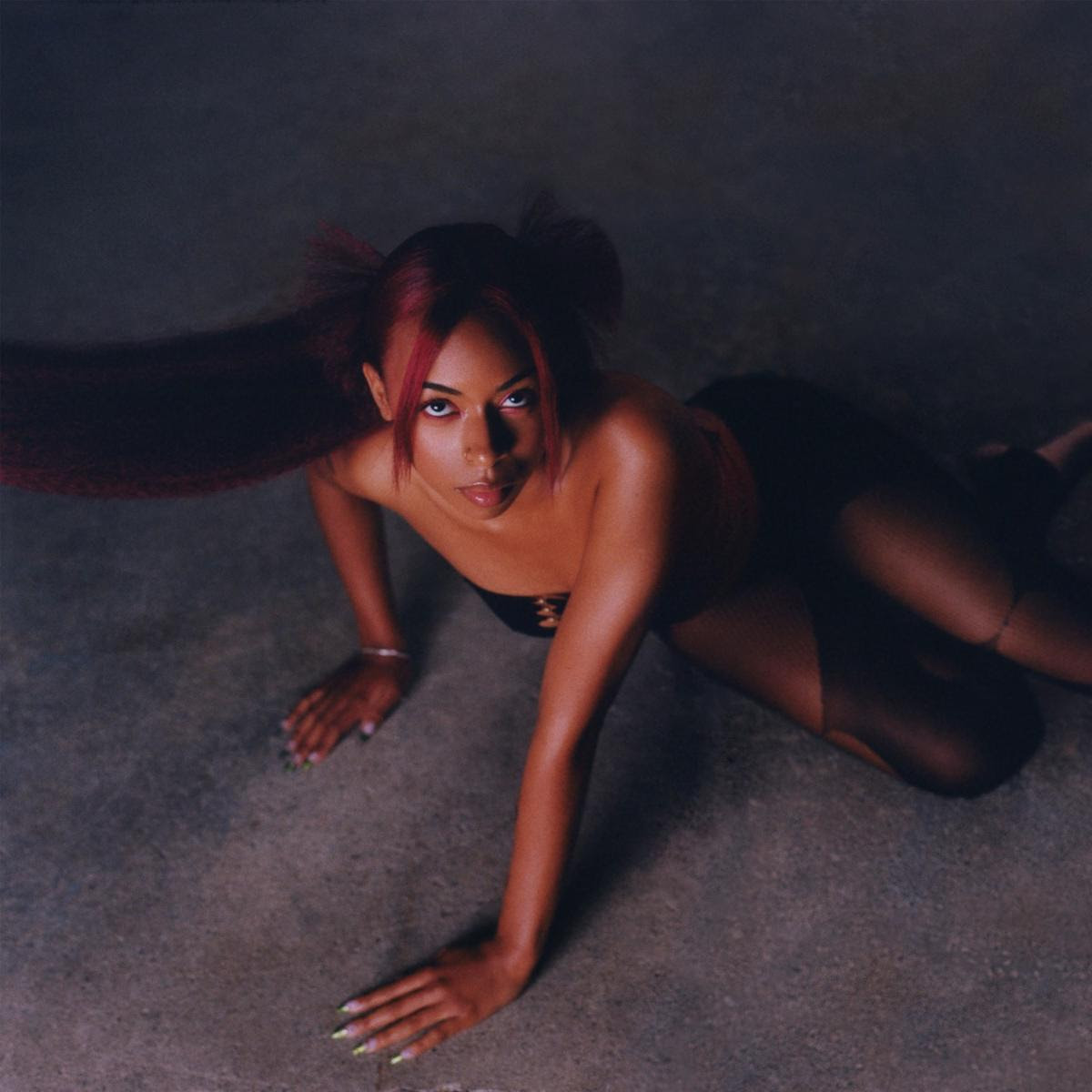 Ravyn Lenae – HYPNOS
Ravyn Lenae can make a fuck-you anthem sound as sweet as a lullaby. Whether she's talking to her inner child or addressing a controlling ex, her debut album HYPNOS never wanes in its bewitching power. On "Venom," she plots against her nemesis. Laser blips bounce around a subtle, funky bass before Lenae's melodious vocals beam in: "I know you think you rule the world," she taunts. "You're gonna get what you deserve."
Later, on "Mercury," she teams up with Fousheé to banish the aforementioned ex. "I fucking hate you / Don't ever say my name," they both sing in perfumed harmony. After her disco-ball lit collaboration with Steve Lacy for 2018's Crush EP, she's made good on her promise to misdirect fans, all while showcasing the dynamism of her honeyed voice. These darker notes are sewn between trips to neighboring moons, reflections on past relationships and taking her time so as not to lose orbit in the present ones. With this album, Lenae draws us deeper into her world, leaving us with so many moods to get lost in. — Margaret Farrell
Read our interview here.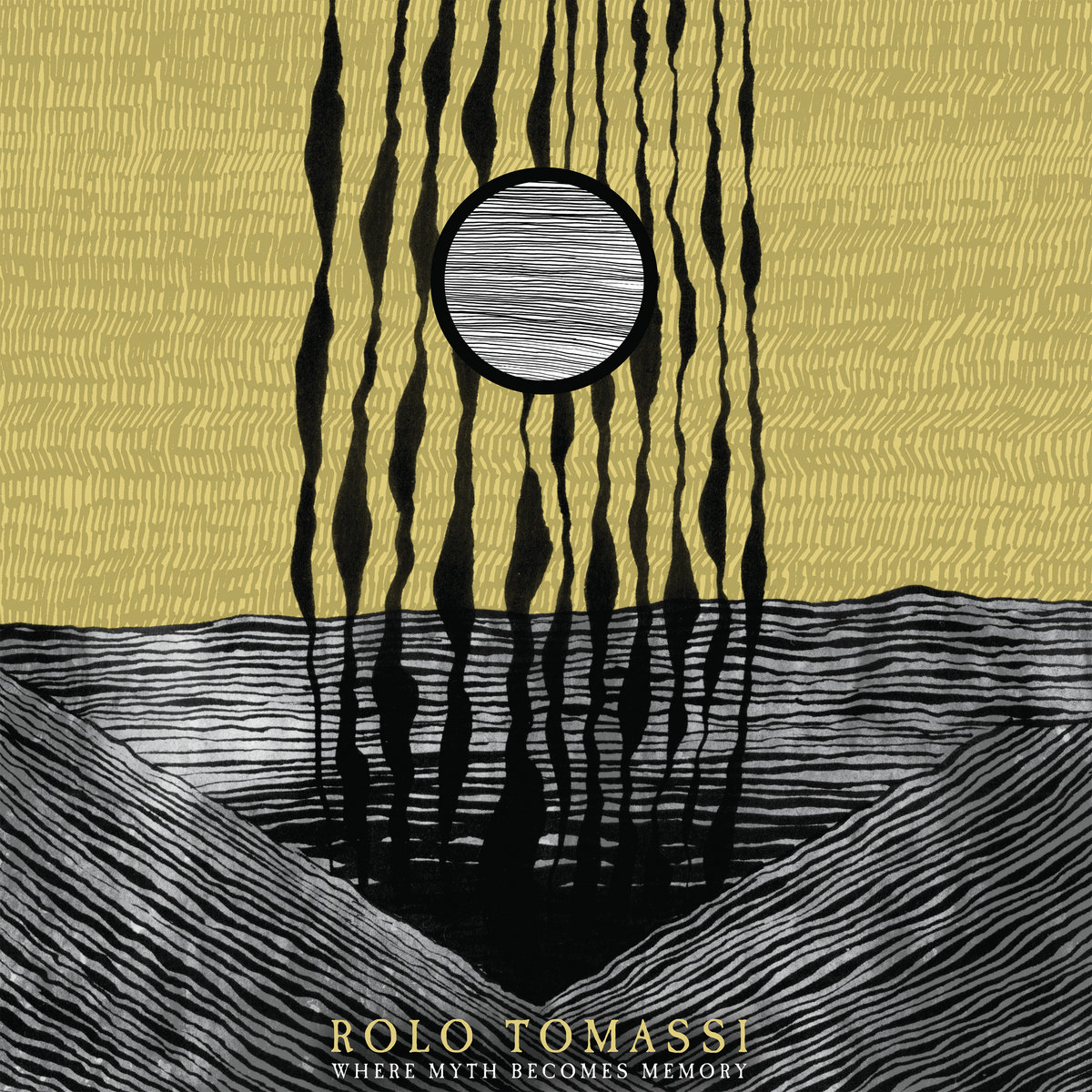 Rolo Tomassi – Where Myth Becomes Memory
I don't think I've ever heard another band match Rolo Tomassi's consistent range of ethereal-dream-pop-to-absolute-depth-of-hell-metal, and even having some familiarity with the English group's decade-plus of prior output never fully prepares me for the heaviness their latest collection of songs Where Myth Becomes Memory plumbs. The comparison I keep coming back to when thinking about the shock of Eva Spence's vocal shift from the extended six-plus-minute gossamer opener to the attack-dog snarls of third track "Mutual Ruin"—with a shockingly even balance of the two on the intermediary "Cloaked"—is how I imagine folks must have felt in 1981 at the end of Raiders of the Lost Ark when a relatively social-studies-class-friendly adventure movie abruptly turns into an expressionistic and outright demonic take on Scanners's exploding head.
But it isn't so much the extremes the band reaches on their latest record that warrants the type of praise generally issued to bands with this type of experience. Instead it's that balance they've reached between the two personas they inhabit, ducking and weaving through the album as they evade the traps of genre conventions—those of mathcore and prog- and post-rock in addition to the aforementioned metal and dream-pop—they've been slowly distancing themselves from their whole career. The spoils of which they don't even need to hand over to a Nazi-collaborating archeologist nemesis once "End of Eternity" fades out. — Mike LeSuer
Read our review here.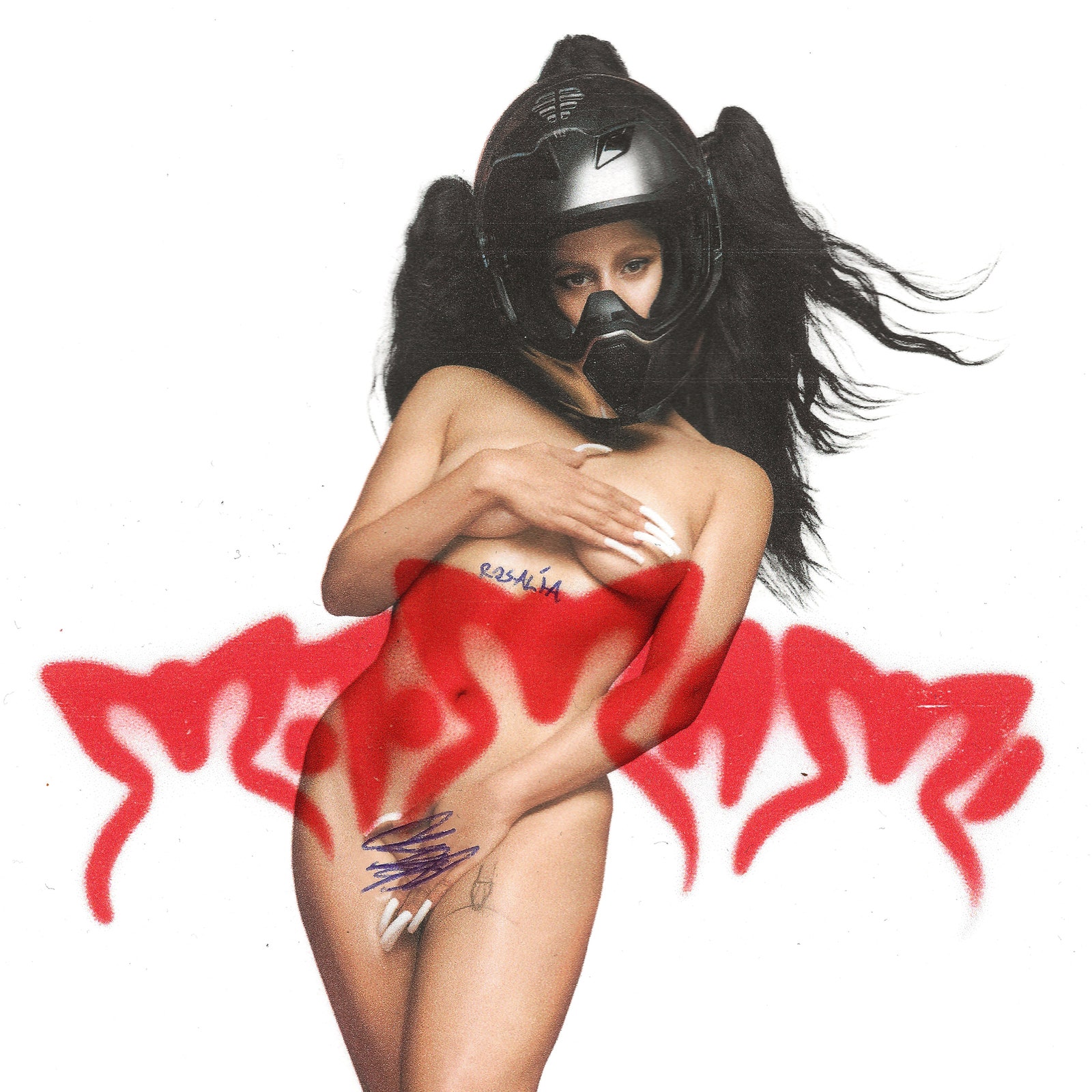 Rosalía – MOTOMAMI
Singer-songwriter Rosalia Vila Tobella descends from Spain's sensual heritage of flamenco music, but she layers genres on her albums with such delicate and masterful strokes that you hardly notice the crazy path you've taken while driving through the wild lands of MOTOMAMI. The avant garde mix of dance and pop beats on sophomore album El Mal Querer (translated as "The Bad Loving") is dialed up to intense frequencies on MOTOMAMI. It's a frenetic and sometimes emotionally unmoored musical vision of our near future.
The electrified musician often wrestles with the shadows she finds within herself even when the lights are blinding on the global stage she finds herself inhabiting these days. She explained that being a "motomami" is "doing as much as you can with what you have," and her latest album is the epitome of that phrase. She stretches genres as disparate as bolero, reggaetón, bachata, folk-pop, and rap like Silly Putty and the lyrical themes of sexuality, isolation, and celebrating the self keep all 16 tracks from snapping under the creative strain. Rosalía continues to be an artist to keep watching far into our motomami future. Grab onto the back of the motorcycle and don't let go. — Kyle Lemmon
Read our review here.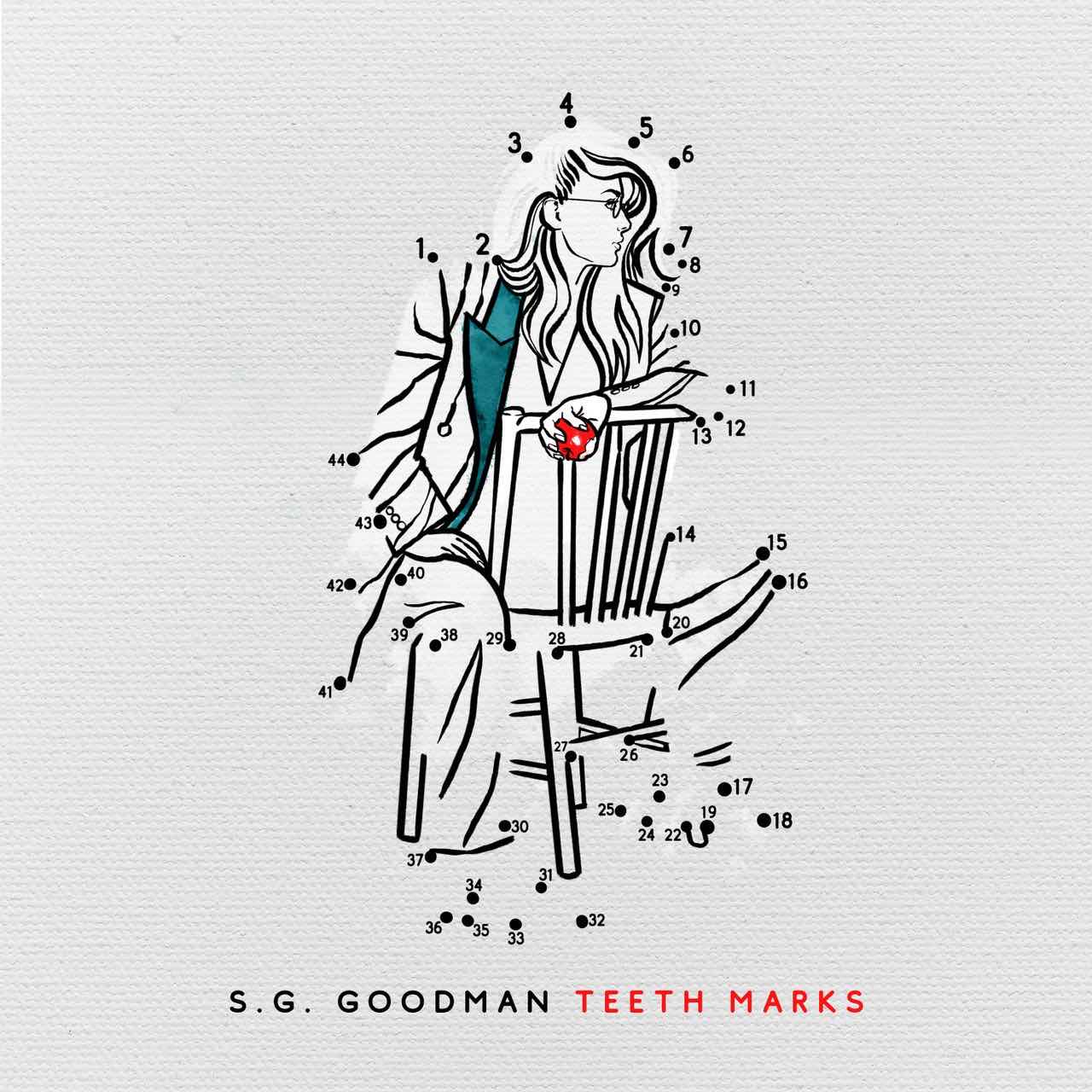 S.G. Goodman – Teeth Marks
For Hickman, Kentucky singer-songwriter S.G. Goodman, everything is political. Love is political. Hate is political. Queer sexuality is political. Land, suicide, the South: they're all political. That rampant, all-encompassing politicism—the weight of balancing what's fair/unfair and just/unjust—is mostly implied, even metaphorical, on Teeth Marks, her follow-up to her 2020 debut, Old Time Feeling. The despair of relationships pulled apart ("Heart Swell," "Heart of It"), the isolation of addiction ("Dead Soldiers"), the sensualist portrayal of queer romance ("Patron Saint of the Dollar Store"): all of these craggy, soulful moments operate, wittily, with a level of persuasion.
What differentiates Teeth Marks from its predecessor is that it's brusquer, bolder, and louder. While working her way through from a Kentucky country vibe, Goodman never allows the listener to forget she was part of her hometown's rocking bar band scene, and plays the melodious pop of "All My Love Is Coming Back to Me" and the blue-collar classicism of "Work Until I Die" as if she was ducking empty beer bottles on stage. With urgency. With an emotional, soulful edge to her voice. As if her life depended on it—and quite frankly, what's more political than that? — A.D. Amorosi
Read our review here and our interview here.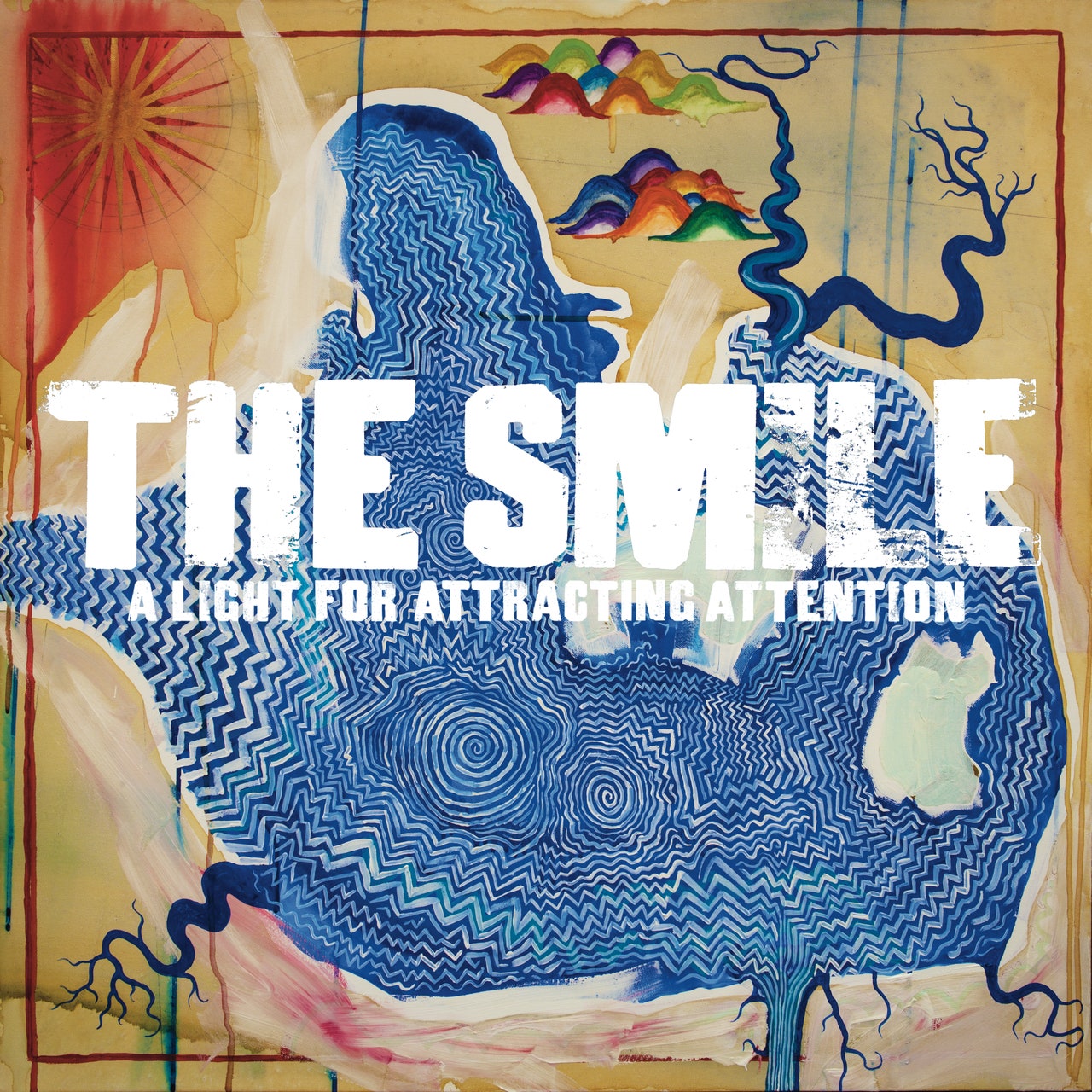 The Smile – A Light for Attracting Attention
The six-year drought of new Radiohead music was quenched this year during the pandemic's lingering hangover with the reveal of Thom Yorke and Jonny Greenwood's The Smile project. Not quite a supergroup (the trio is rounded out by Sons of Kemet percussionist Tom Skinner) or a solo release, it only adds to their legacy on the experimental-to-rock spectrum. The brooding debut is full of strangled post-punk guitar riffs, Skinner's unsettling drum patterns, and even a mischievous bout of romanticism from Yorke. The Radiohead vocalist's serpentine falsetto at the terminus of "Free in the Knowledge" is the best example of the latter, as its lyrics flip a common pandemic phrase on its ear: "Turns out we're in this together / Both me and you."
A Light for Attracting Attention was such an excellent surprise release in 2022 that it almost felt like an alternate-dimension session from the In Rainbows era, but with the slinking dread of chamber-rock maximalism heard on 2016's A Moon Shaped Pool looming over its melodic contours. It's a striking example of how much Yorke and Greenwood have contributed to modern alternative rock music for nearly 30 years. Naturally, longtime Radiohead collaborator Nigel Godrich produced the album with a strong balance between the hushed and maddening parts of modern life. It's a beautiful and creepy little experiment for three veteran musicians, and the name of the side project is another winking grin lighting up the gloom. — Kyle Lemmon
Read our review here.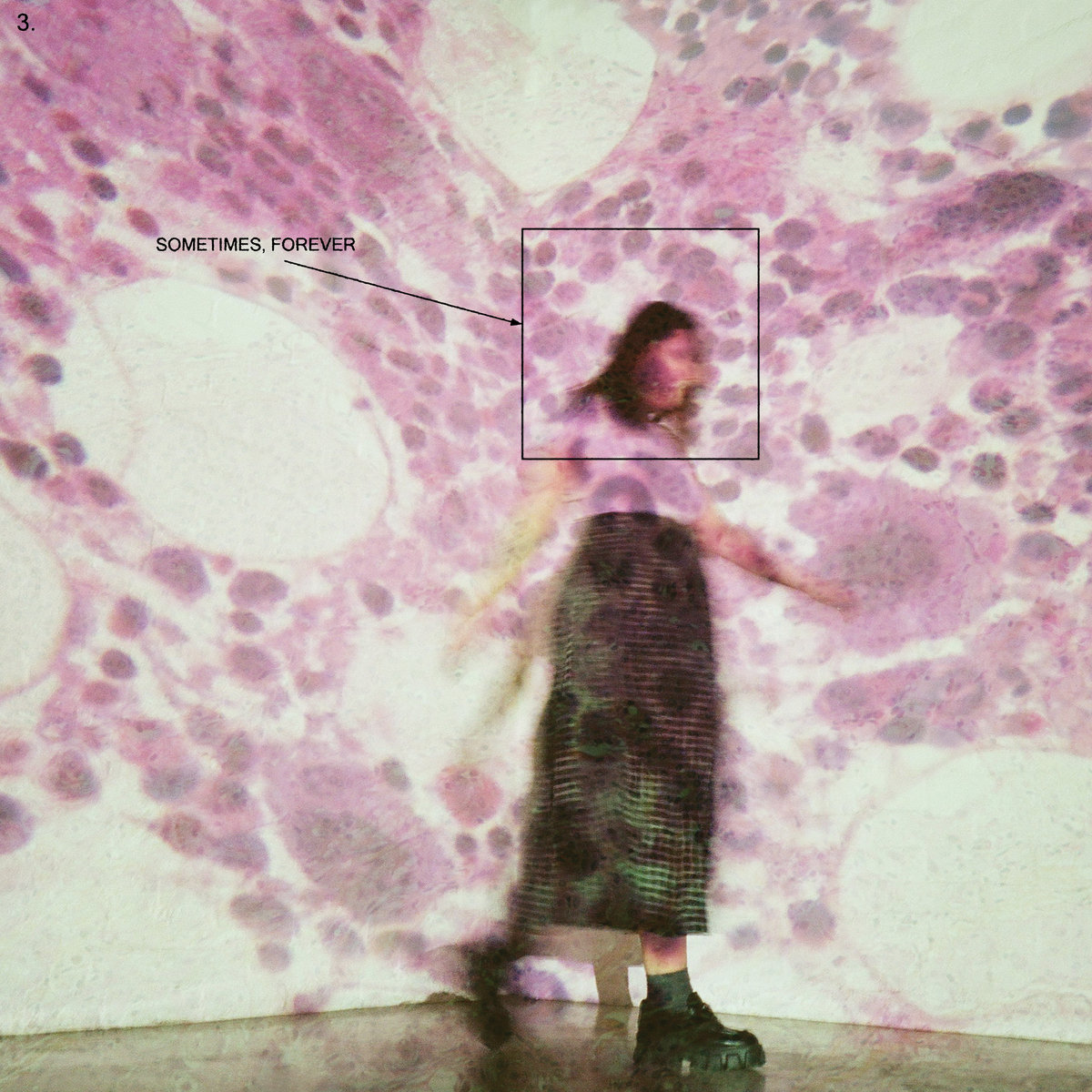 Soccer Mommy – Sometimes, Forever
The solicitous matriarch of emotive indie pop, Soccer Mommy is someone you can count on—whether that's to soundtrack tactical breakroom sobs and transcendent trundles home from parties or, crucially, for her gentle yet conscientious self-revision, which ensures that every album betters its predecessor. The follow-up to 2020's color theory, Sometimes, Forever, is flush with the lovesick languor that defined previous releases (see "With U" and "Shotgun"), but its scope is vaster and its palette frothier. The shadowy midpoint of "Darkness Forever" imagines an ulterior Sophie Allison who is wholly subsumed by the "cold, sinking ocean," while the kinetic gear shift of "Don't Ask Me" charges through the malaise and evidences her unfaltering ability to produce effusive power pop a notch above her peers.
The restrained but propitious producing hand of electro-hero Daniel Lopatin (Oneohtrix Point Never) is clear in the vaporwave quivers of tracks like "Unholy Affliction." Applauded for his work reshaping retro sounds into modern sonic collages, Lopatin is an apt companion for Soccer Mommy's difficult third record, as she eschews sad-girl starter pack stagnation and arrives at the terminus of the style she's been honing since Songs for the Recently Sad. With Sometimes, Forever, Allison has grown into her sadness. Now it's the liminal aftershocks that yield the most. — Hayden Merrick
Read our cover story here.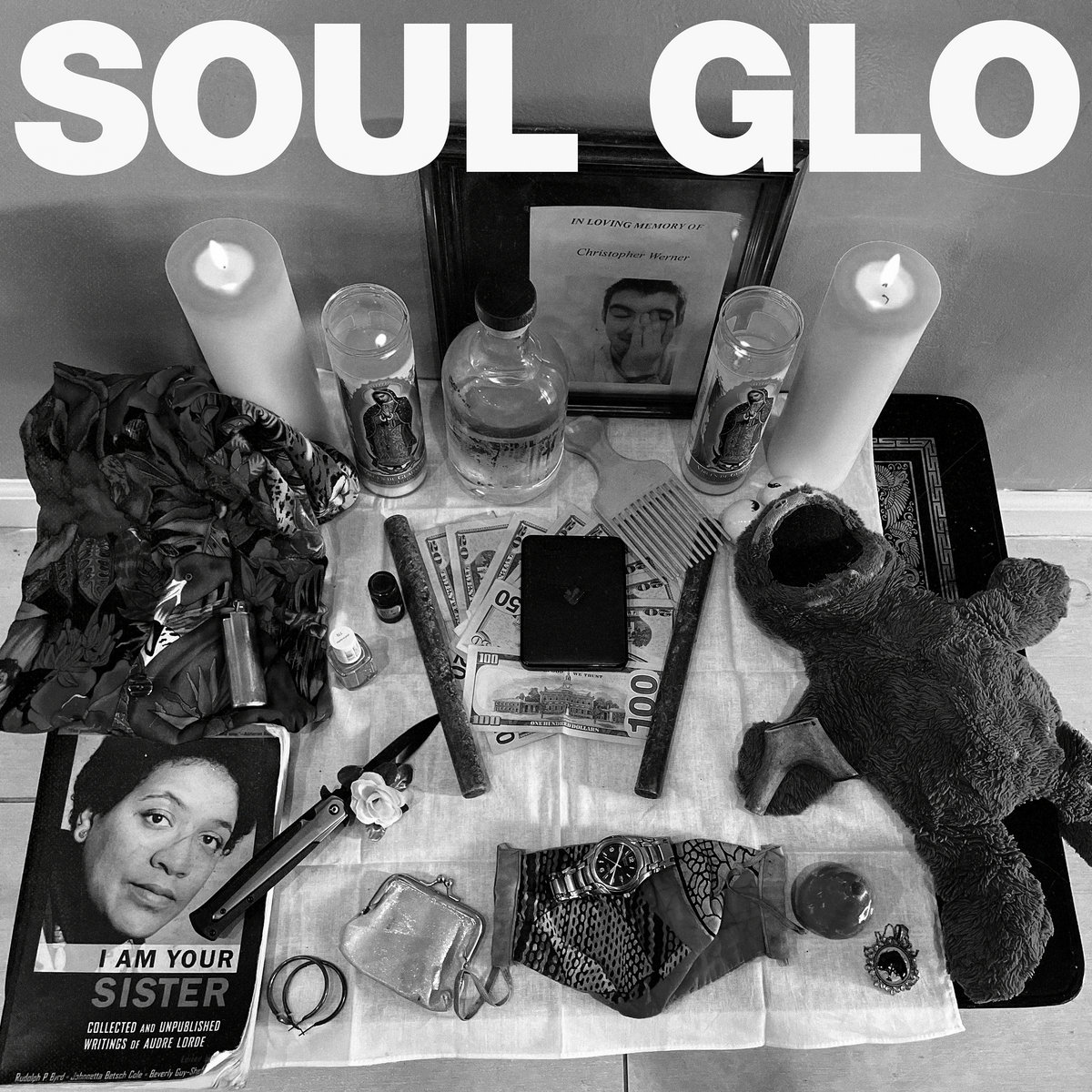 Soul Glo – Diaspora Problems
Where do you go once you've established yourself at the forefront of your city's quickly blossoming punk scene? Well, the obvious answer is a record deal with Epitaph—which Soul Glo, almost incidentally, did obtain—yet on Diaspora Problems the Philly collective manage the impossible by cranking their already-at-11 wild hardcore intensity up to a 12 while also releasing what is unquestionably among the best hip-hop tracks of the year with "Driponomics," thanks in part to a perfectly cast guest verse from Mother Maryrose.
And the rest of the record does plenty to assure us that they're far from being backed into a corner as they come up on a decade together as a unit—from the 20th Century Fox theme performed through bong inhalations that opens the record to the perfect fusion of punk and hip-hop that closes it (featuring more solid verses from McKinley Dixon and lojii), everything that falls between provides the perfect soundtrack to militarizing against high-key embarrassing symbols of American nationalism. Or to noisily combat another makeshift, performative "day of silence" to commemorate inevitable future national atrocities. — Mike LeSuer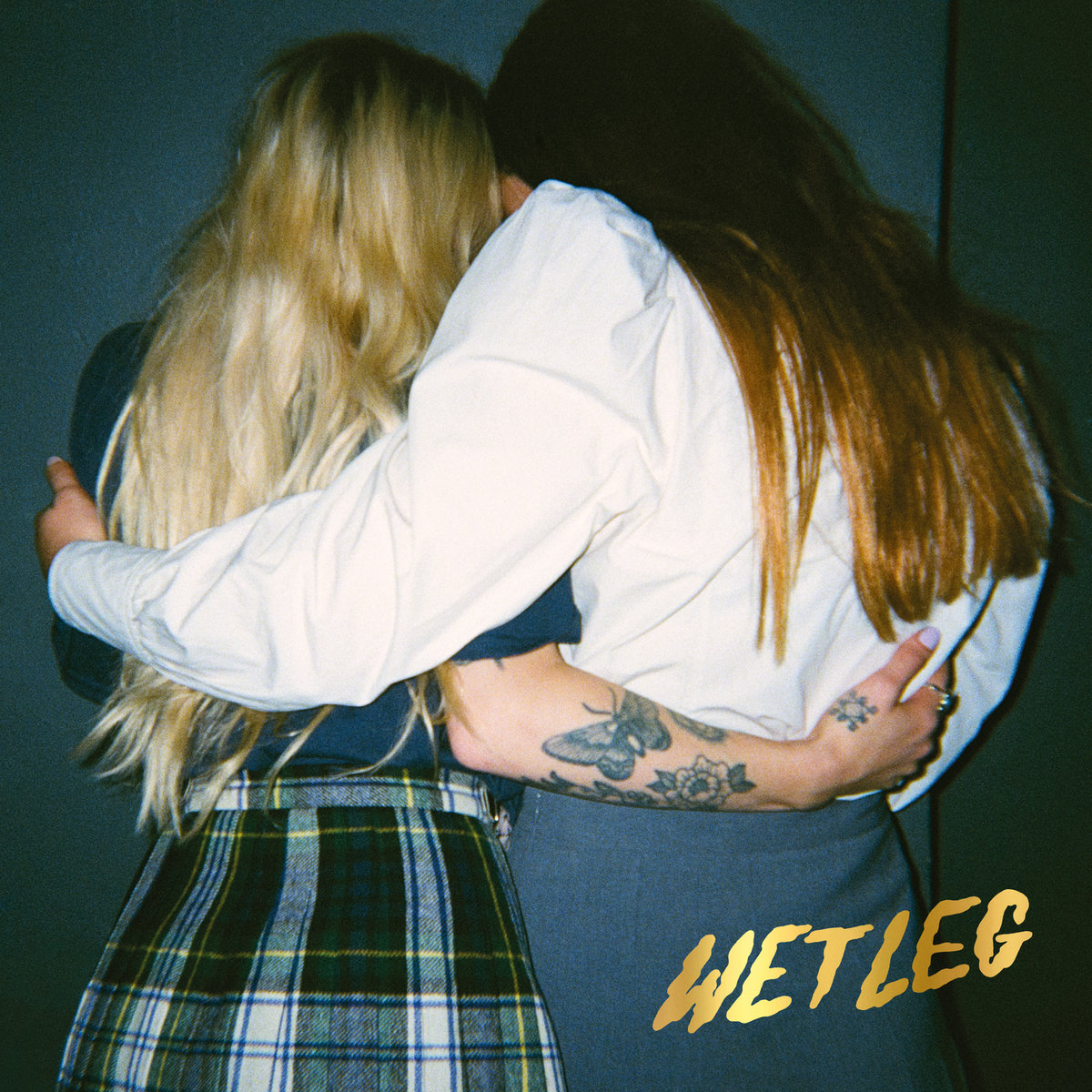 Wet Leg – Wet Leg
Many have reacted to the swift and unexpected rise of Wet Leg with some measure of suspicion. And fair enough; the British duo rose to fame without even a whisper of warning, accumulating near-deafening levels of buzz basically overnight after their debut single "Chaise Longue" went viral. So what exactly was the catch?
Wet Leg released their self-titled debut album about ten months later, the hype having cooled a bit, likely a byproduct of the album's extensive promotional cycle. But Wet Leg is far from an anticlimax; rather, it plays like undeniable vindication of the band's early, noisy wave of hype, a fizzy, addictive collection of songs with echoes of some of rock and pop music's epochal debut albums, but one that harnesses a singular aura of its own. Wet Leg is mostly an exercise in pure propulsive energy, a barrage of oversized hooks of varying stylistic leanings, from the cutting post-punk of "Oh No," to the meandering, red-eyed singalong "Supermarket," back to the serrated sneer of "Ur Mom." Wet Leg did what felt like a tall order last June, making the questions about Wet Leg's origins and longevity a faint afterthought. — Alex Swhear
Read our review here.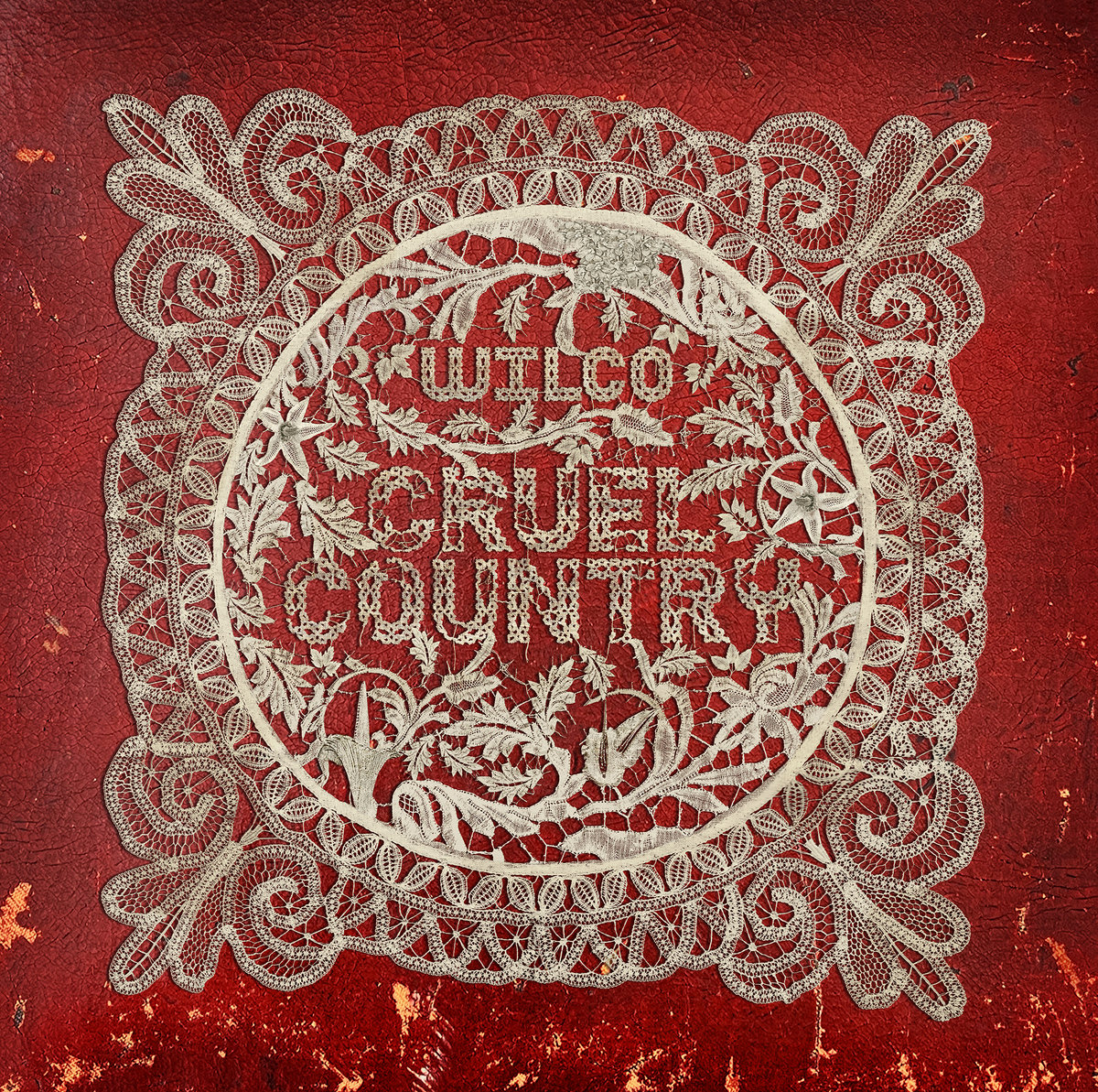 Wilco – Cruel Country
The narrative around Wilco's sprawling 21-song double album is that it's a return to their alt-country roots—and while that's true, it isn't the entire story. While plainative, stripped-down acoustic songs like "The Universe" evoke Uncle Tupelo's swan song Anodyne, and expansively arranged tracks like "Tired of Taking It Out on You" are reminiscent of nascent Wilco recordings such as Being There, there's no way that Jeff Tweedy and his band could have made Cruel Country 25 years ago. Not only because the political climate has changed so much (a sentiment that's poetically noted on the album's title track via lines like, "I love my country stupid and cruel / red, white, and blue"), but because without creating more experimental albums like Sky Blue Sky and A Ghost Is Born, Wilco would never have been able to walk this sonic line between resilience and resurrection so seamlessly.
The end result is an album that solidifies Wilco as a band that in many ways transcends labels and also cements them as an act who may be entering their most relevant and resplendent era yet. If you don't believe us, listen to the opener "I Am My Mother" and just try not to feel reborn afterward. — Jonah Bayer