Similar to how it's hard to rank a global R&B star's album-length foray into house music against a cult screamo band's sophomore record 20 years removed from their debut, processing our writers' ballots for year-end lists always feels like trying to compare the various states of comfort offered by artists who've been consistently releasing quality albums every three years, versus decades-old faves returning to form, versus emerging artists' debut albums scratching an itch long unattended. How can you say one's better than another when music fills so many different roles in our day-to-day lives that we're constantly relying on it to help us through a broad slate of experiences ranging from grieving a loss to enduring particularly dense freeway traffic on a Friday afternoon?
The answer, probably, is that you can't—but it's worth a shot, if only for posterity. While the list of 25 albums outlined below accurately represents what we've been enjoying most over the past 12 months, it's also a stab at which releases we'll have the fondest recollections of a few years from now when that pop artist tries her hand at Berlin-school progressive electronics, or another two decades down the line when that screamo band drops their third LP. It's also a killer resource for soundtracking the next time traffic's at an unexpected standstill in almost literally any scenario. — Mike LeSuer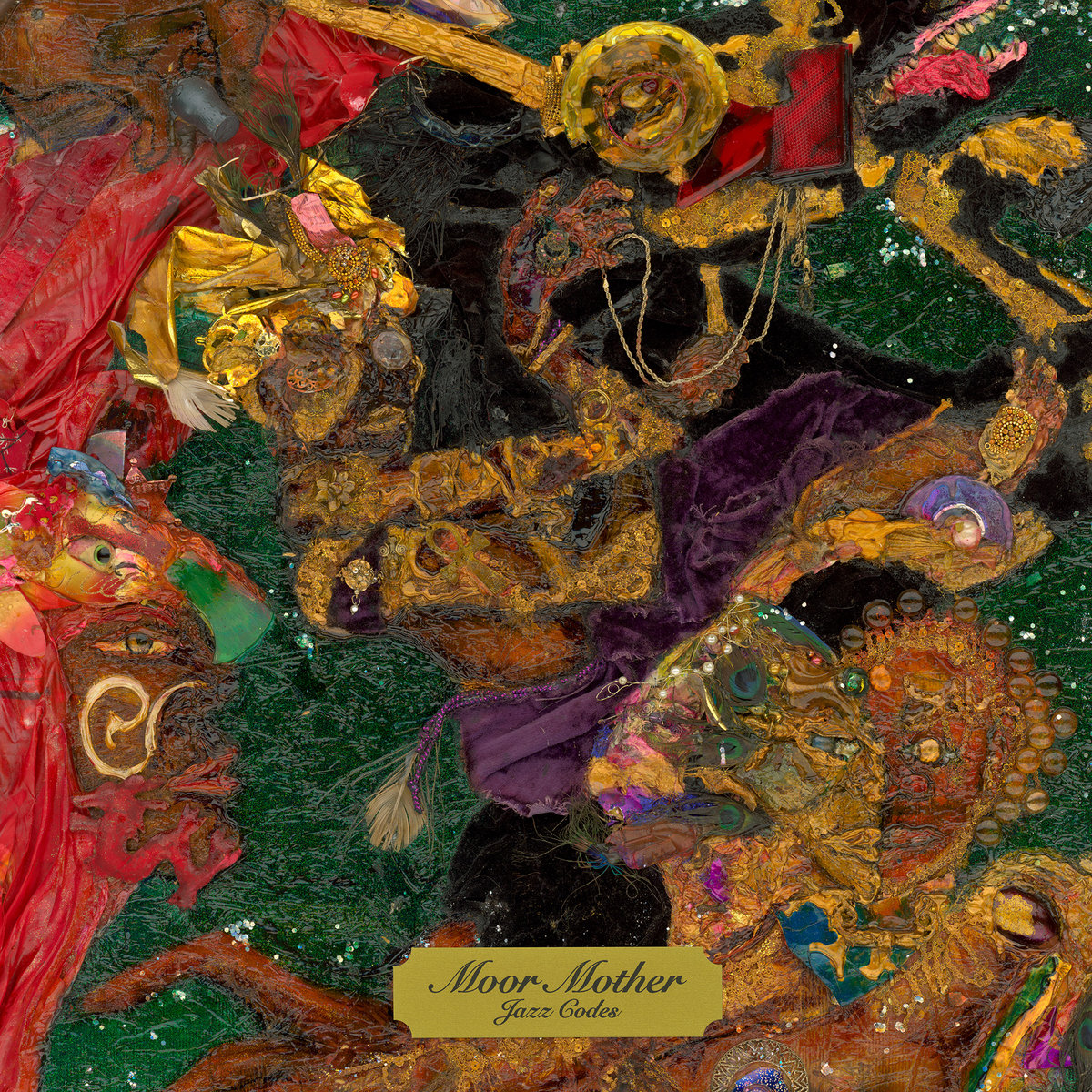 25. Moor Mother, Jazz Codes
Over the course of the pandemic, poet, composer, and serial collaborator Camae Ayewa has also flexed her talents as a long-distance band leader. Though it was originally developed as a companion to her poetry book of the same title, Ayewa grew Jazz Codes into a fully realized love letter to Black musical traditions and their innovators, setting her time machine sights on the once and future Woody Shaws and Mary Lou Williamses of the world.
Working on beats from afar with producer Olof Melander, remotely arranging performances by players like pianist Jason Moran, flutist Nicole Mitchell, and members of her own free-jazz ensemble Irreversible Entanglements, Ayewa doesn't just blow the dust off old loops and samples, she transmutes that dust into a manifesto on improvisation as a radical force—from the birth of the blues, to the noisy, burbling synth and elemental spoken word she's come to be known for, to the Black quantum beyond. It's the musical means, after all, of taking prescribed structures and practiced thought patterns and breaking through to imagine something greater. — Taylor Ruckle
Read our review of Jazz Codes here.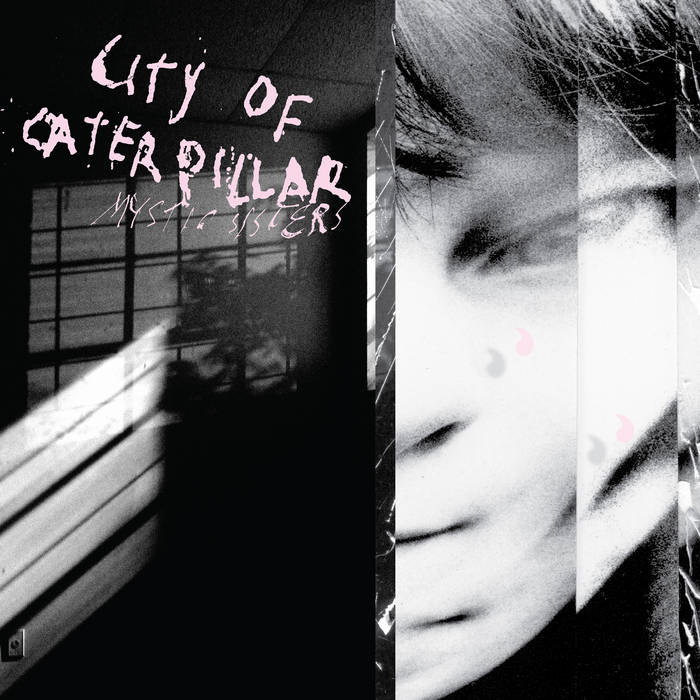 24. City of Caterpillar, Mystic Sisters
Let's face it: Most people never thought there would be another City of Caterpillar album, so the fact that the legendary screamo act released a follow-up to their self-titled debut two decades later is a miracle unto itself. Better yet, instead of tarnishing the Richmond, Virginia–based band's legacy, that legacy is solidified via improved production, plenty of dissonant riffs, and songs that range from delicate ("Mystic Sisters") to crushing ("Panormaladies")—sometimes within the context of the same song ("Manchester"). Speaking of maladies, if you're also a fan of the terminally underrated Malady album from 2004 (which featured members of City of Caterpillar and Pg. 99), Mystic Sisters is a more ambitious version of that same distinctive screamo sound that inspired everyone from The Blood Brothers to Thursday.
Admittedly Mystic Sisters isn't an easy listen (three of the songs clock in at over seven minutes), but if you can fully embrace the kinetic energy and psychic pain of the album, you'll be rewarded by a listening experience that's an antidote to today's culture of short attention spans. This is especially true of the album's finale "Ascension Theft… (Gnawing of the Bottom-Feeders)," which features harmonized humming, chiming guitars, and sonic shifts so subtle that it's easy to get lost in the revelatory wash of noise and melody. — Jonah Bayer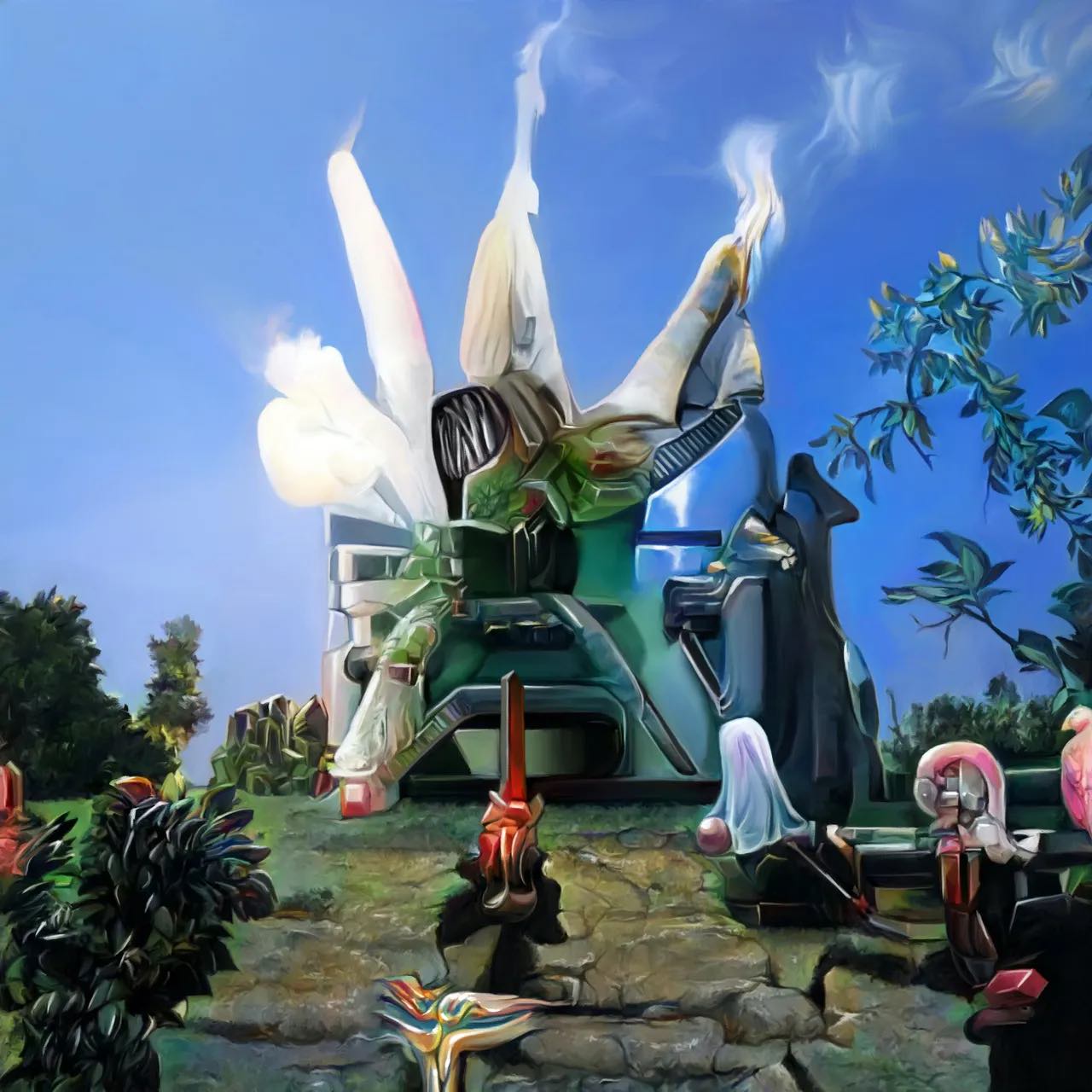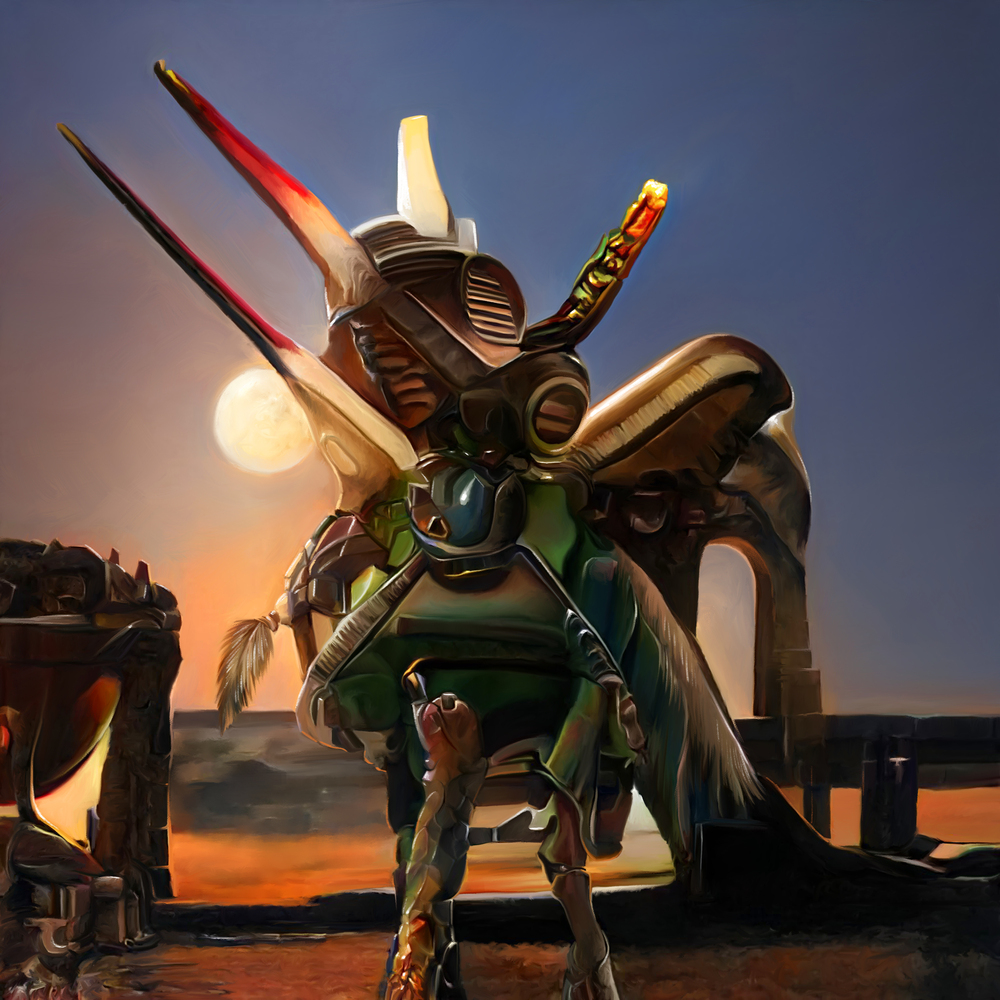 23. Röyksopp, Profound Mysteries
Is it an album? Is it a film? Are they visual vignettes? Is it concept art? Is it jewelry? Norwegian duo Röyksopp's three-part album Profound Mysteries is all of these things and more. This ambitious project combines music, film, artifacts, physical art, digital art, AI, and even fashion in a unique way that works together as a cohesive, experiential whole. Where Profound Mysteries I is introspective and subjective in its themes, II is outward-facing with objective concepts, and III is the most elaborate of the trilogy with lengthy sonic explorations that flutter and soar.
There are many ways to experience the world of Profound Mysteries. You can listen to the 30 songs either by streaming them or via the physicality of their hefty vinyl release. But be warned: not one moment of this massive collection constitutes background music—instead, it will command your full attention. Alternatively, you can watch visual artist Jonathan Zawada's uncomfortable visualizers for each song, with the undefinable nature of the clips' artifacts prompting the viewer to guess and guess again as to what they're actually looking at. You can also watch the video accompaniments to the songs—even if they aren't the full versions, they still paint a distinct picture. — Lily Moayeri
Read part one of our feature with Röyksopp here and part two here.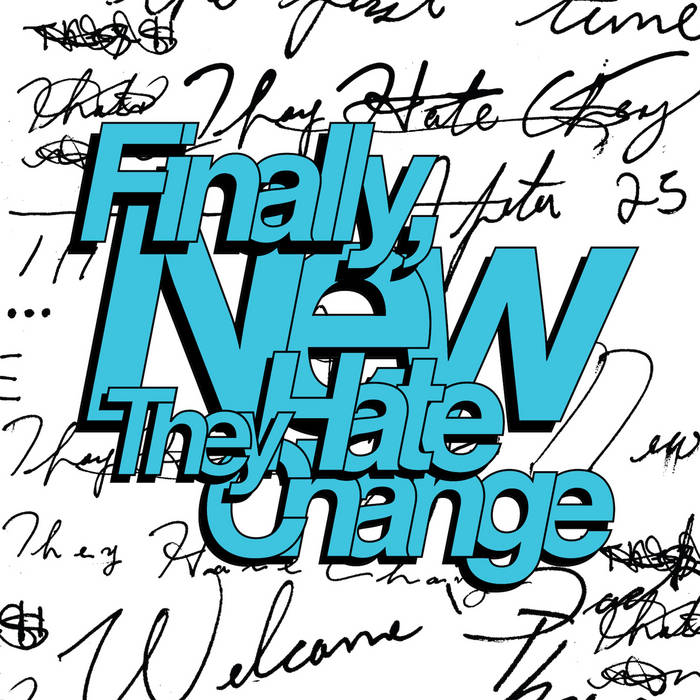 22. They Hate Change, Finally, New
They Hate Change are more like a fulcrum than a rap group. With a sound that's perched somewhere between rap and club music, Vonne Parks and Andre Gainey are also prone to punctuating their righteous shit talk with references to Jackie Shane, PiL, and Raymond Pettibon. While they certainly project a music-fan-first mindset, the duo are also warriors on the mic and behind the sampler pad. Vonne and Andre set up a verifiable minefield of right angles and high-velocity kick drums only to destroy everything in their path anyway with mind-bending flows and near-telepathic interplay.
Their Jagjaguwar debut Finally, New is a collision course through several regionally specific dialects. The dexterous cadences of East Coast street rap meets the floating, airy keys and dusty breaks of UK garage and jungle all fed through a smoky filter of Miami bass. Everything centers around Vonne's solo turn "Some Days I Hate My Voice"—in between flashes of gender dysphoria and stunts about vintage instant cameras they still take time to gleefully rip on other rappers who don't make the grade. In short, there was simply no record this year better at expressing the pure joy in making music. — Dillon Riley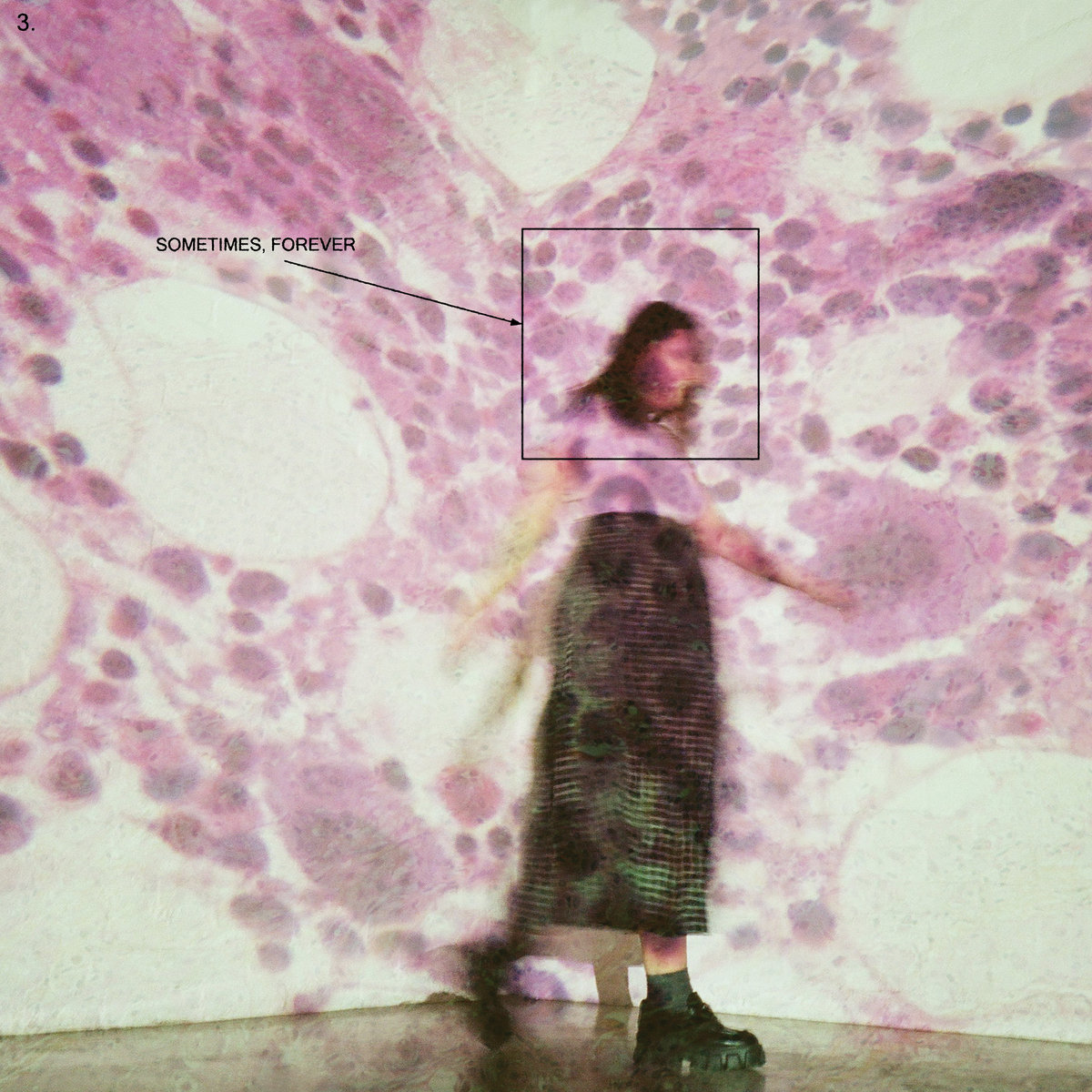 21. Soccer Mommy, Sometimes, Forever
Nashville-based songwriter Sophie Allison makes music that feels impermanent, a shifting fingerprint swirl of twentysomething anxiety, anger, and fear. Soccer Mommy and her Sometimes, Forever producer Daniel Lopatin (a.k.a. Oneohtrix Point Never) once joked that the three types of tracks on her third effort were normal ones ("Still"), evil ones ("Unholy Affliction"), and magic ones ("Shotgun").
Jokes aside, the observation checks out, and thanks to Lopatin's electronic signature and Allison's guitar lines, this is an album with plenty of texture to explore on repeat listens. Allison's vocals are underplayed throughout, but her lyrics are often jagged little pills to swallow. Soccer Mommy wrote some of her most confident and pathos-driven songs on Sometimes, Forever. Her musical ambitions seem to start halfway off the ground. — Kyle Lemmon
Read our cover story with Soccer Mommy here.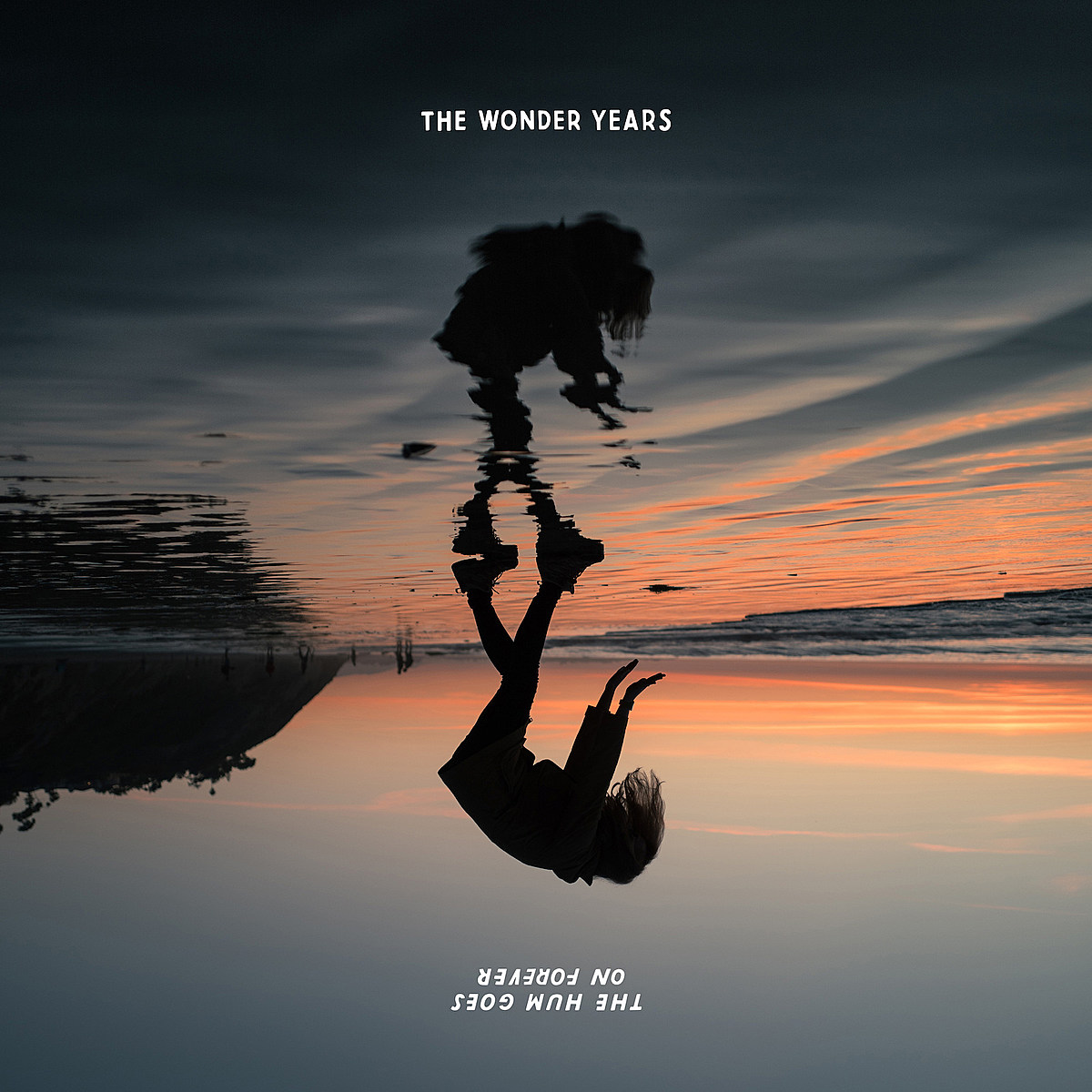 20. The Wonder Years, The Hum Goes on Forever
Pop-punk and parenthood go together like, well, pop-punk and parenthood. But then, The Wonder Years have never been your traditional pop-punk band. Even when the six-piece started out in Lansdale, PA, they had more substance than most bands in the scene, offering up impassioned and emotive songs about depression, existential despair, death, the human condition, mental health, and a whole lot more, all while developing and redefining and pushing their sound.
Now, their stunning seventh album The Hum Goes on Forever offers a glimpse into the mind of frontman Dan Campbell's delights of becoming a father (twice!) since their previous record in 2018, as well as a no-holds-barred account of the postpartum depression he encountered when that happened. With all that comes the day-to-day struggle he feels about bringing children into this world and having to care for them—especially when, sometimes, he feels like he can't even take care of himself. The result is an incredible record that's both beautifully tender and powerful, and which captures the terrifying complexity of, among other things, what it means to be human—how it feels to be lost and have purpose at the same time. An absolute triumph of a record with some killer hooks and choruses to boot. — Mischa Pearlman
Read our review of The Hum Goes on Forever here.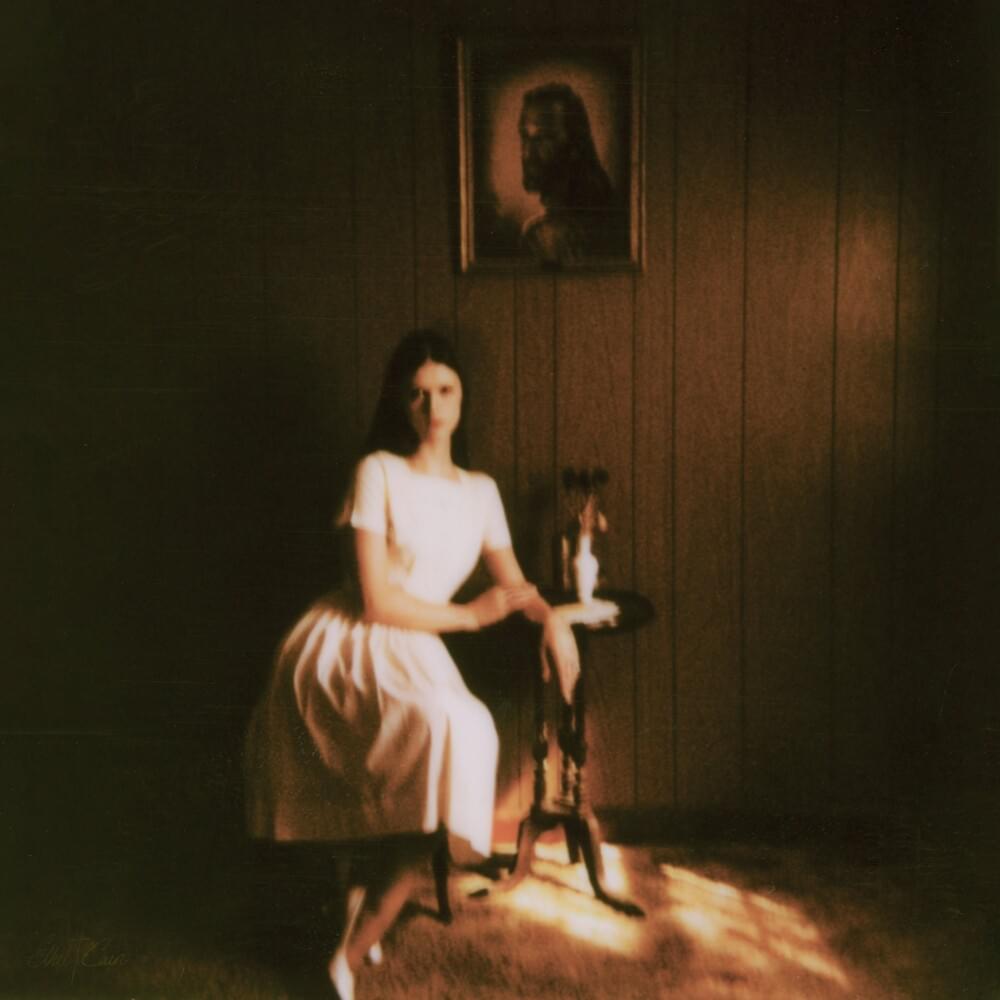 19. Ethel Cain, Preacher's Daughter
Ethel Cain is the artistic alter-ego of Hayden Silas Anhedönia, though that's not her name in real life. It's an important distinction to make, because identity—both Anhedönia's real one and Cain's fictional one—is at the center of this sublime debut record. A harrowing but also uplifting exploration of human darkness, its 13 songs vary greatly in texture, tone, and style as the album's main character, Cain, tells her story from the afterlife after being violently murdered—and cannibalized—by a lover.
Needless to say, the subtexts are huge—these songs serve as metaphors for gender dysphoria, for the desolation and isolation of a hyper-religious upbringing, and, in the always-haunted and -haunting strains of this album's shapeshifting form, a meditation of American life. But they also just exist on their own terms, whether that's the glossy, wistful pop of "American Teenager"—which gives Sia and Katy Perry a run for their money in that department—or, completely opposite to that, the forlorn, doomy bleakness of "Family Tree" and the genuinely terrifying "Ptolemaea," which sounds more like an exorcism than a song. A bold, brave, beautiful, and brutal album. — Mischa Pearlman
Read our feature with Ethel Cain here.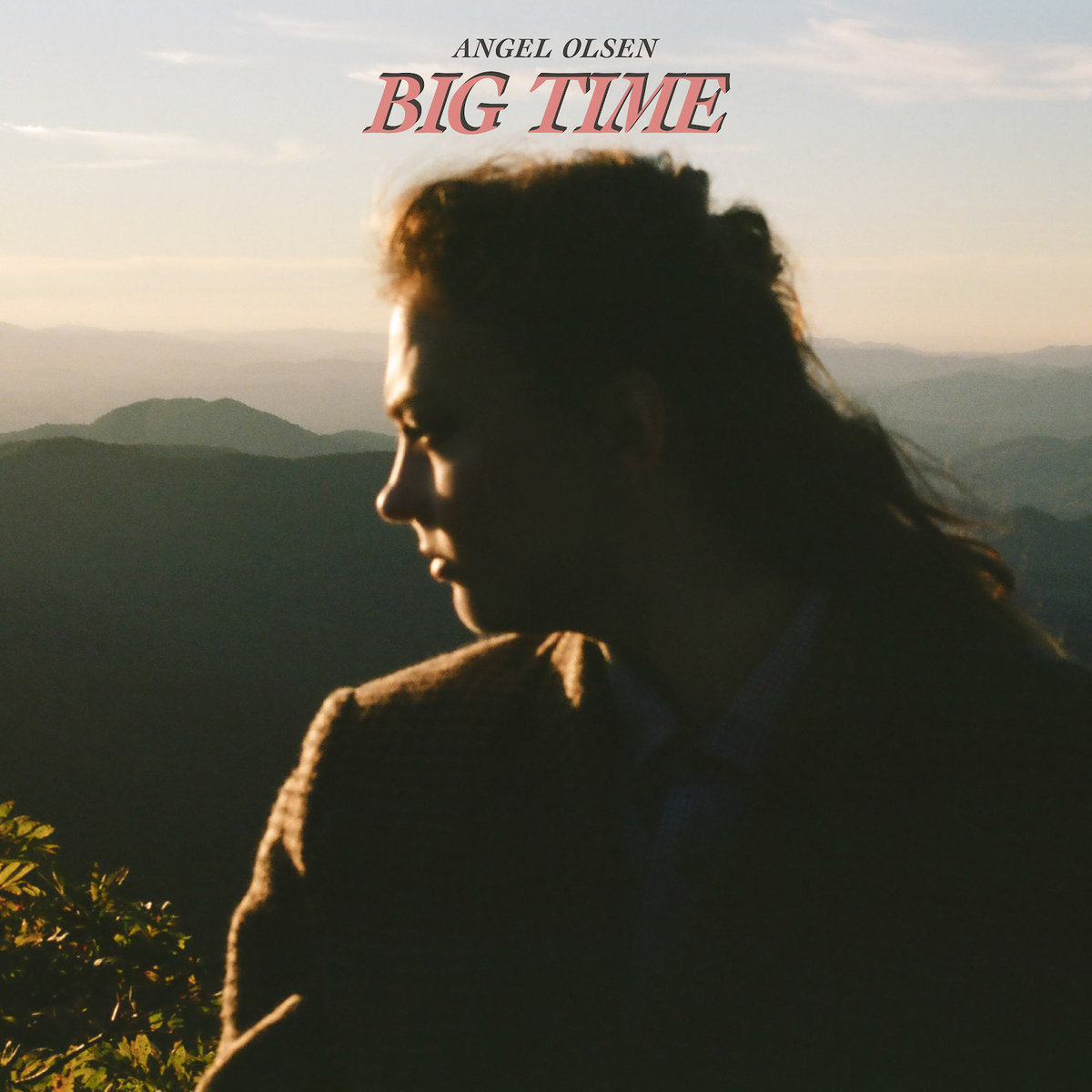 18. Angel Olsen, Big Time
The last major statement from Angel Olsen was the one-two punch of 2019's All Mirrors and 2020's Whole New Mess (companion albums comprised of alternate recordings of the same songs), the sweeping gothic maximalism all the more impressive because of how well she executed the hushed bedroom intimacy of the latter. These albums illustrated the extent to which Olsen had developed her ideas, able to accommodate everything from the sparest acoustic guitars to a swelling orchestral wall of sound. Big Time, Olsen's latest record, hues closer in temperament to the fireside minimalism of Whole New Mess (it marks an embrace of country music after her last few albums appeared to retreat) while still operating with a widescreen lens that grants it a cinematic scale.
The album arrives in the wake of a personal tragedy (both of Olsen's parents died of separate illnesses within weeks of each other, shortly after she came out to them), but never feels burdened. On the contrary, Big Time is often genuinely life-affirming, as with the title track, as pure a love song as anything else she's written. But despite the warmth that courses underneath its surface, Big Time is crushing because Olsen is no less haunted, as on the simmering "Go Home": "I don't belong here, nobody knows me / How can I go on with all these old dreams?" she sings. "I am the ghost now living those old scenes." — Alex Swhear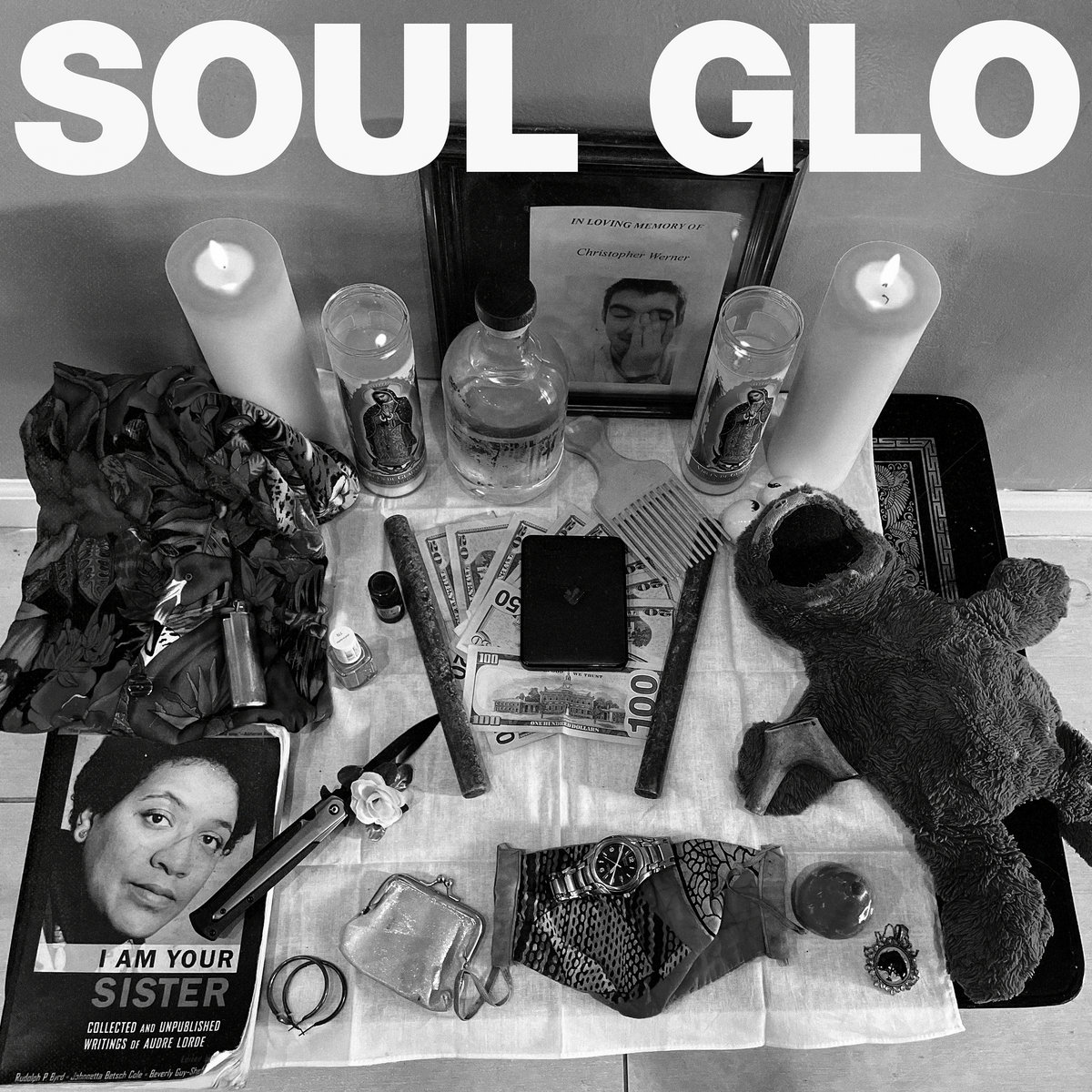 17. Soul Glo, Diaspora Problems
In a time when hardcore arguably has more visibility than it ever has before, few bands in the new class of the genre have loosened the hinges quite like Philadelphia's Soul Glo. With the elemental force that is their Epitaph debut Diaspora Problems, the band dropped an anvil on the formulaic galloping blast beat/breakdown/rinse-and-repeat formula that's pigeonholed countless groups in the past. With a furious mix of hardcore and classic screamo—with the occasional hip-hop detour, notably—the album bludgeons with colossal power while the band's rhythm section finds moments to swings like a pair of laced-together shoes dangling from a powerline during a category five hurricane.
What ties all of this calamity together is vocalist Pierce Jordan's furious screams that often direct the ever-changing musical bedrock to fit his densely written narratives. Jordan bleeds it all out into the mic in a virtuosic performance, taking aim at subjects like the everyday racism he's experienced as Black man living in America (let alone the hardcore scene), his frustrations with liberal inaction and empty allyship, as well as harrowing explorations of mental illness. Although some came close, no hardcore band chiseled their names into stone as defiantly as Soul Glo in 2022. — Pat King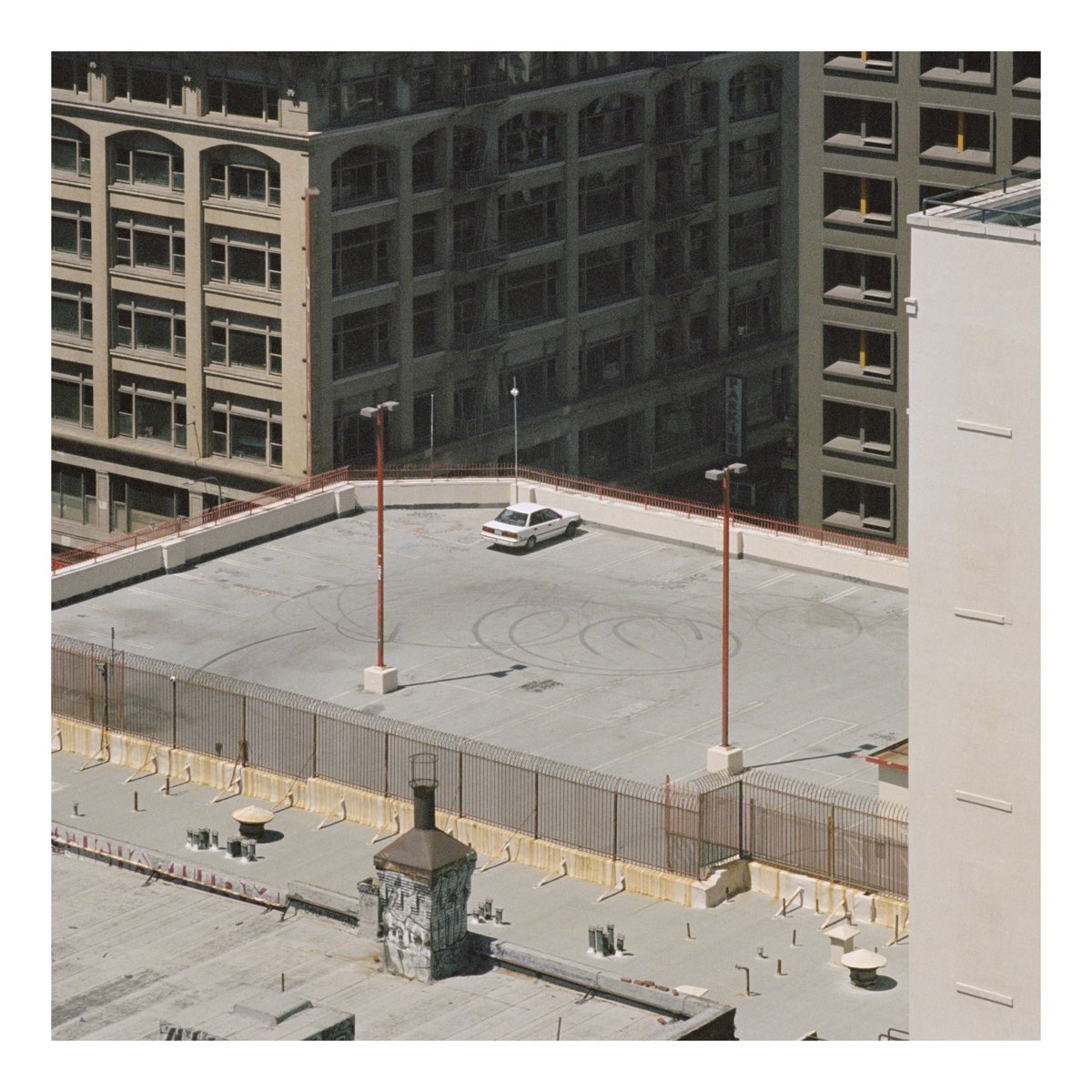 16. Arctic Monkeys, The Car
Fingers tingle getting ready to press play on a new Arctic Monkeys album. But for the UK group's latest LP The Car, their seventh full-length with almost as many stylistic switches, there's a moment of pause for the listener to double check that they're really listening to the masters of the indie earworm. While the settings may have changed once again, it's clear—with a concentrated focus on what vocalist Alex Turner is saying—that the topics are the same as they always have been. Discontent has never sounded so attractive.
The Car—I see a classic Cadillac with gleaming tailfins in my mind's eye, though the album's cover art is at odds with this imagery—pulls out of the West Coast of the US where Turner has made his home in recent years. There are a lot of goodbyes on the record, and a lot of questions. The Car is filmic in style and in content, its string-laden songs and orchestral sweeps emphasizing its old time-y quality that invokes film noir, smoke-filled lounges, and sultry evenings. The record lives in a place where everyone wears belted trench coats and fedoras that hide their eyes. Soulful in sound and in the deep gazes into the future, Turner's inimitable turn of phrase never loses its direction. — Lily Moayeri
Read our cover story with Arctic Monkeys here.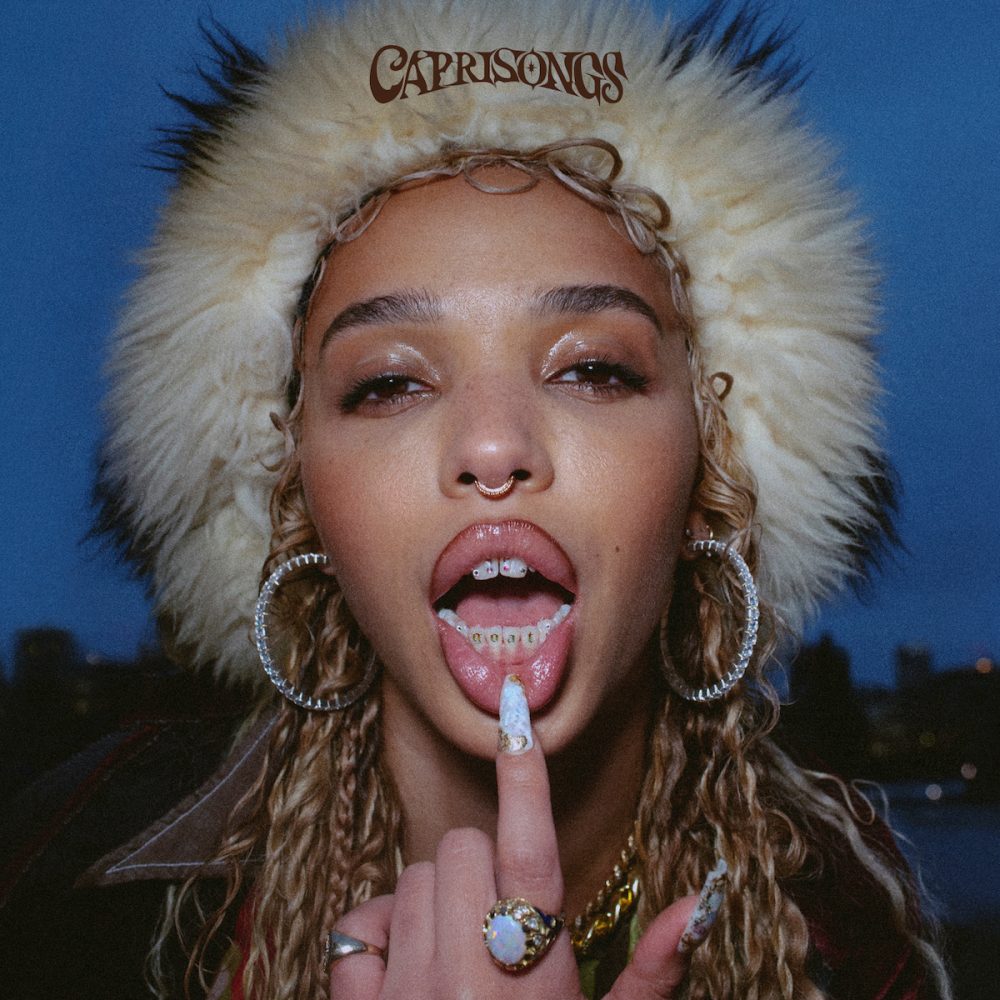 15. FKA twigs, CAPRISONGS
After a decade of delivering ambitious dissertations on femininity, FKA twigs finally celebrates herself—flaws and all—on her debut mixtape CAPRISONGS. It's her most revealing work yet, letting the listener in with a newfound sense of trust. "I made you a mixtape," she offers on album opener "ride the dragon." She gasses herself up and exudes a sparkling confidence that hasn't been displayed on her previous releases; it's the kind of intimate effervescence that you'd only share with a loved one, the kind that brings out the best parts in you.
"One of a kind / From sunlight to moonshine, you'll always be mine / They don't understand like we do," twigs sings angelically on the chorus of the Pa Salieu collab "Honda." It's the type of sentiment that sounds like it's coming from an uplifting inner dialogue, or the words one would speak to a platonic soulmate. CAPRISONGS showcases twigs' emotional dynamism, housing tracks for battling your ego and hitting the dancefloor in a champagne bubble haze. — Margaret Farrell
Read our review of CAPRISONGS here.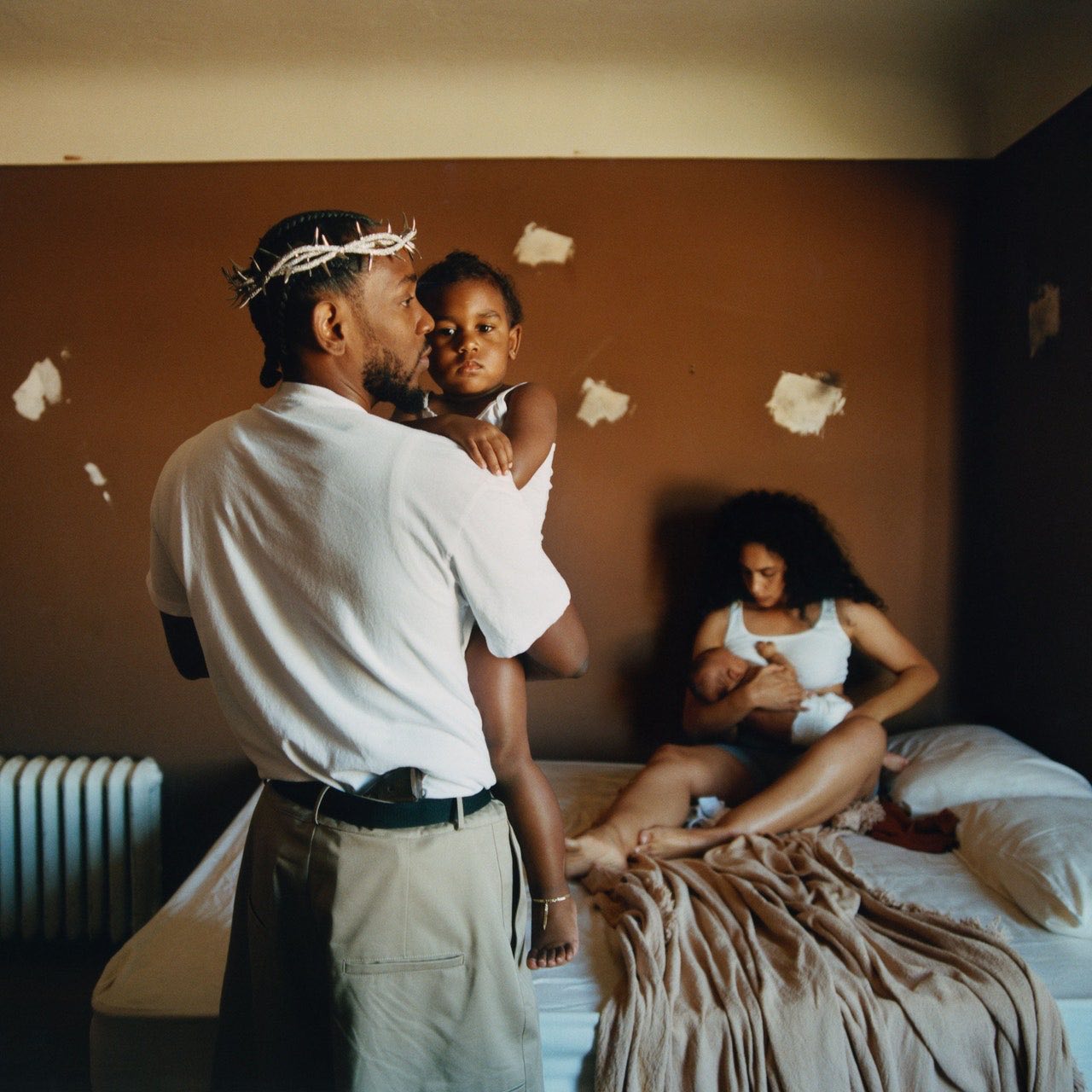 14. Kendrick Lamar, Mr. Morale & the Big Steppers
As much as I loved the bruised drama and sad, swelling atmospherics of Kendrick Lamar's sixth album Mr. Morale & the Big Steppers upon release back in May, it wasn't until I saw rapper/sing-songy vocalist Lamar and his troupe's movement theater tour dates in 2022 that so much of the record's haunted spirituality and generational hurt came through more vividly.
And more alive. From the minimalism of word and vibe on "Worldwide Steppers," to the tales of family past on "Father Time" and "Auntie Diaries," to his inward-looking journey on "Count Me Out" and his own celebrity on "Rich Spirit," here is an album with as many dynamic facets as a rare gem. — AD Amorosi
Read Miles Raymer's personal essay on Mr. Morale & the Big Steppers here.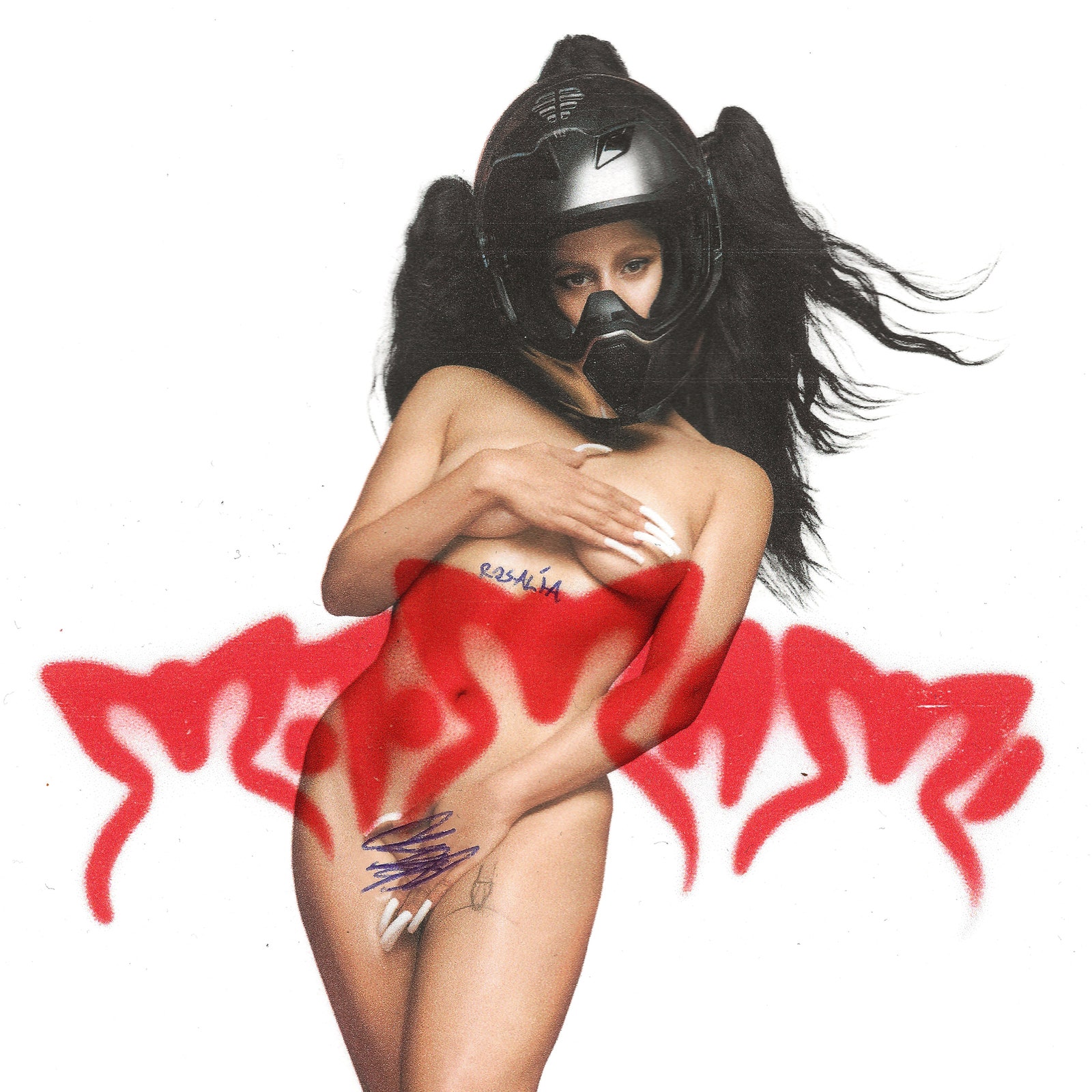 13. Rosalía, MOTOMAMI
After the seismic impact of 2018's El Mal Querer, Rosalía established herself as the new Queen of Cool with a series of genre-blurring collaborations with artists like James Blake, Travis Scott, and Bad Bunny. Generating hype is one thing, but living up to it is another—yet the Spanish iconoclast proved well and truly up to the task on 2022's dizzyingly eclectic MOTOMAMI. Leaving the flamenco fusion of her international breakthrough behind, this latest record finds Rosalía in an even more experimental mood, dabbling in boisterous bachata, sweeping dembow, and glitchy chiptune. It's a heady mix that nods at modern-day reggaeton before zooming straight past it into something futuristic and wholly her own.
On "Hentai," Rosalía combines the sweet with the sexual on a piano ballad that details her bedroom antics in great detail. That disconnect between sound and subject matter is a recurring theme on MOTOMAMI. She weaves feminist ideology into the electronic banger "Bizcochito" and shouts out Lil Kim and M.I.A. on the album's only real flamenco moment, "Bulerías." And details matter to Rosalía—she salutes Cuban salsero Justo Betancourt by covering "Delirio de Grandeza," but works in an ironic sample of a Soulja Boy song to drive home the point that absolutely anything goes in her freewheeling, exhilarating musical universe. — Mike Wass
Read our review of MOTOMAMI here.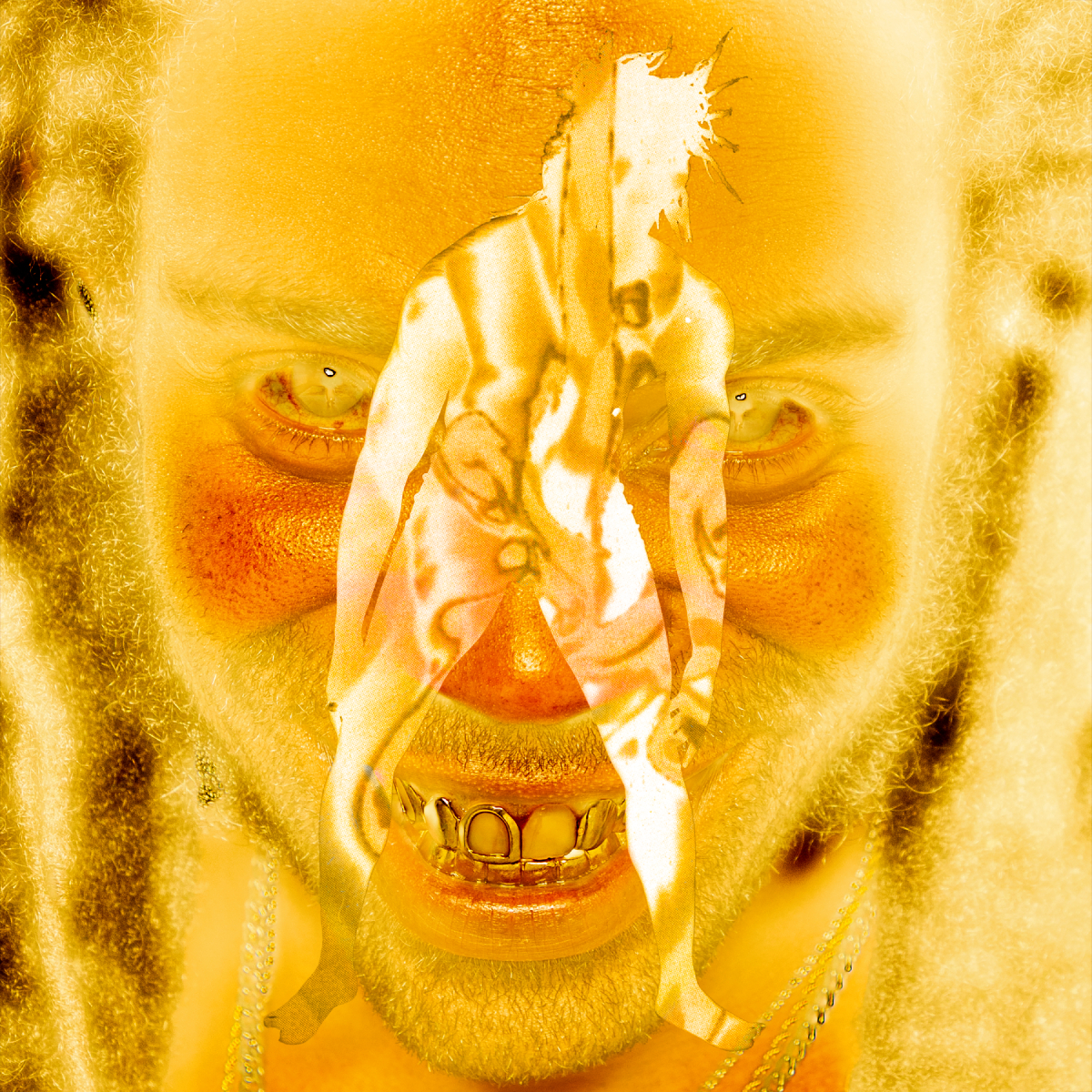 12. Ho99o9, SKIN
I imagine it probably felt like an odd fit to many seeing Danny Brown and Flatbush Zombies' Meechy Darko closing out the year by hopping on a remix of Korn's "The Worst Is on Its Way." But for the rest of us who've had Ho99o9's latest LP on repeat since March, aggressive hip-hop and nu metal—not to mention various other inhabitants of the Case Logic belonging to that kid in your seventh grade class who always claimed he could do a backflip, though no one ever actually ever witnessed him doing it—feel like natural bedfellows at this point, with theOGM and Yeti Bones scoring instantly recognizable percussion (and production) from Travis Barker across SKIN in addition to equally familiar guest vocals from Slipknot's Corey Taylor and Dirty South pioneer Bun B.
Beyond the specifics of this unique fusion of sounds, SKIN is a testament to an era of music where bold creative choices—say, opening a digital hardcore track with the distorted ravings of a beloved punk figure ripping into techno music before being drowned out by a face-melting guitar riff, or whatever you want to call that vocal meltdown at the end of "PROTECT MY BITCH PT. 2"—are not just the only way to make your music stand out among an endless scroll of RIYLs, but a necessary defibrillation to disrupt the oversaturation of artists clinging to whichever formula has most recently proved successful. Maybe it's for the best that this album went slept on—seems like there's plenty more ground to be explored here, and Ho99o9 have more than enough space to do it. — Mike LeSuer
Read our review of SKIN here.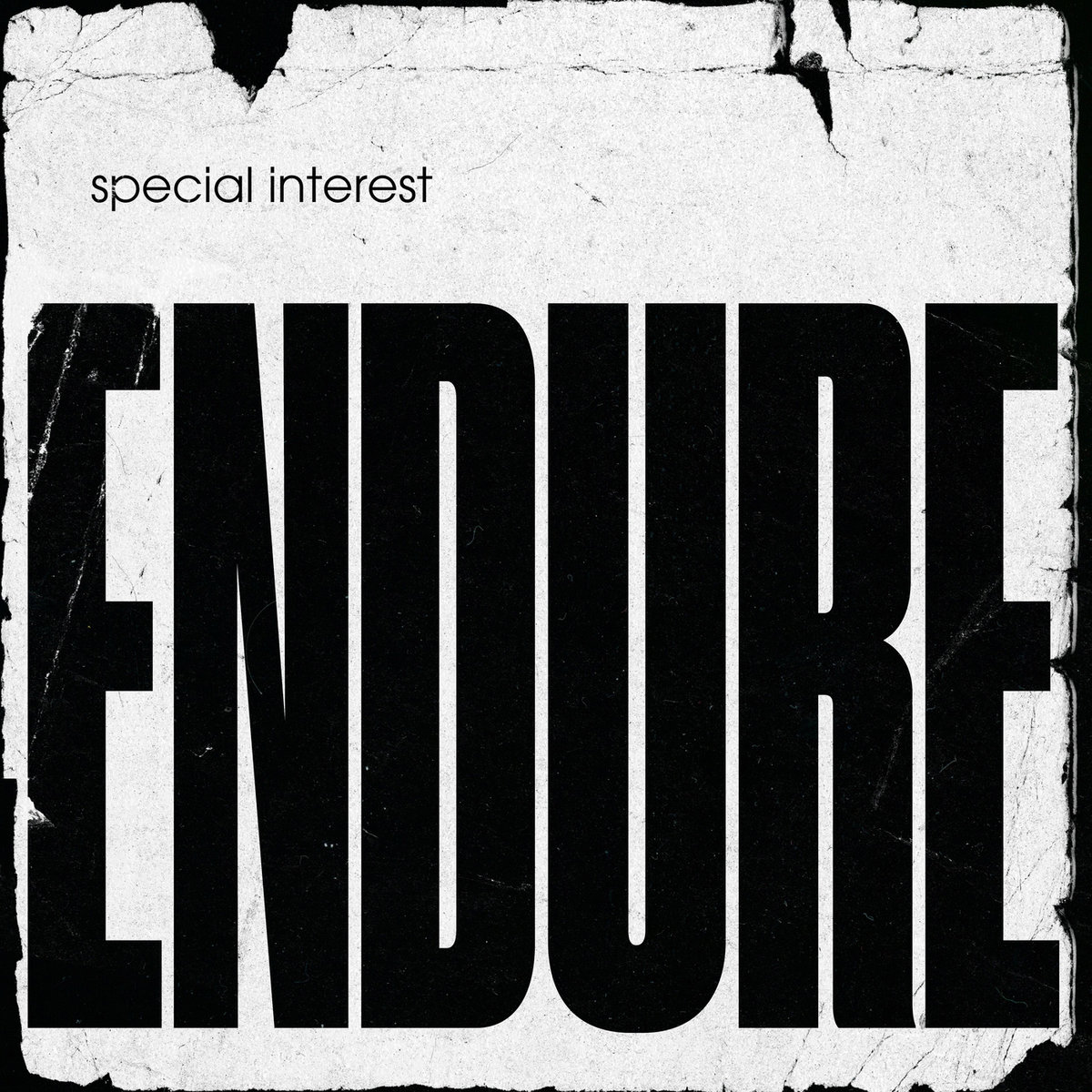 11. Special Interest, Endure
Endure, the follow-up to the New Orleans quartet's 2020 LP The Passion Of, demonstrates Special Interest's determination to find pleasure that's been pushed into the cracks of the world's crumbling foundation. So much of the record's affection is based in working class reality and how those living paycheck to paycheck fight to survive, carving out time in the midnight hours for chasing pleasures. One of the most successfully affecting elements of Endure is how Special Interest not only highlight our country's vile hypocrisies and insidious systemic injustices, but make sure to humanize the characters at the center of these songs.
Steam-engine drums and basslines that move with lightning's fervor are the album's heartbeat, while Alli Logout's vocals are the electric lifeforce to the group's Frankensteinian blend of upbeat genres and no-wave structures. More than anything, Endure highlights the complexities of today's insufferable moral reality. "Concerning Peace" is a high-octane call to arms against a capitalist agenda that sells a fatal American Dream to the most vulnerable citizens. But even then, Endure doesn't come across as a pessimistic or nihilistic drudge, as the track concludes with a stunning revelation: "The end of the world is just a destination / I had to grow to love / Yes, and now I know I'm not unworthy of love." Special Interest remind us that affection isn't only integral to survival, but an inescapable part of living. — Margaret Farrell
Read our feature with Special Interest here.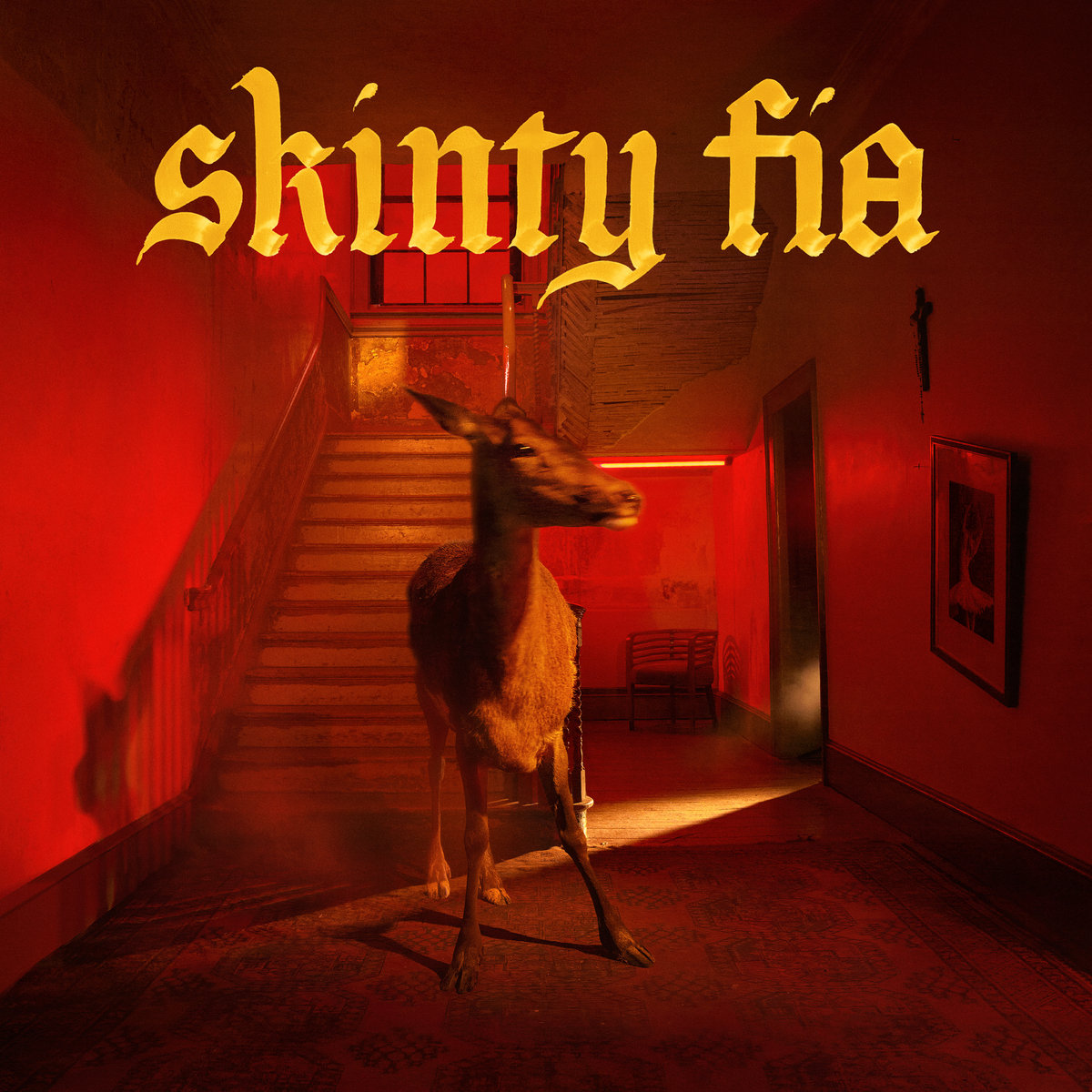 10. Fontaines D.C., Skinty Fia
There's a universe where Dublin's Fontaines D.C., riding high on the acclaim of their Mercury Prize– and GRAMMY-nominated successive albums Dogrel and A Hero's Death, made a lukewarm, algorithmic third album, sacrificing their Irish street-poet punk at the altar of mass appeal. Fortunately, in the universe we live in, they did the opposite: Skinty Fia is immersive, potent, and personal, unpacking not only the band's rise to fame (see "Big Shot"), but also their relocation to London ("Roman Holiday") and the estrangement from their own identities that resulted from these changes.
This is a band, after all, with "Dublin City" in their very name, now based in a country where even their language is viewed as an inconvenient truth. Grian Chatten and company look that alienation in the eye unblinkingly, titling the album after an archaic Irish curse they learned from drummer Tom Coll's great aunt, and chasing down what it means to be a Dubliner via shadowy, swaying post-punk jams like "Jackie Down the Line" and "I Love You." Returning producer Dan Carey helps the quintet craft their richest and most purposeful record yet, a bittersweet love letter to a home they no longer recognize. — Scott Russell
Read our cover story with Fontaines D.C. here, and our feature with them here.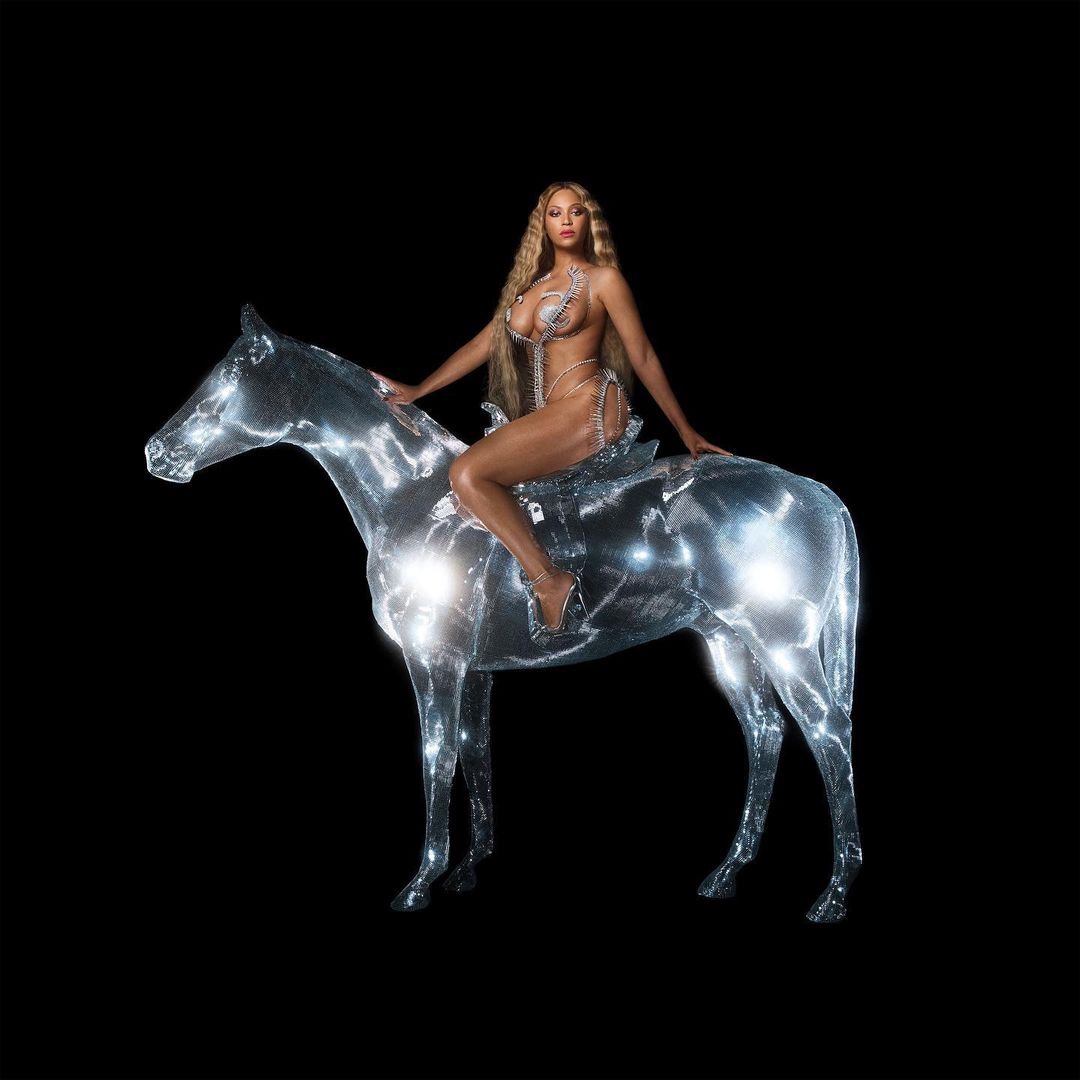 9. Beyoncé, Renaissance
Is Beyoncé the savior of dance music? Did dance music need saving in the first place? These questions are absurd, but then so is defining Renaissance as simply a slice of "disco revival." In fact, it feels downright disrespectful when considering the world-building, near-maniacal attention to detail, and sheer multitude of genres explored within this hour of music. Not that listening to it feels like an hour. Sequenced, yes, with the dancefloor in mind, the album's peaks and valleys and decadent production place the listener right inside the sweaty basements, community centers, and other sacred spaces where dance's sharp edge gets cut.
There's no velvet rope or bottle service at this party, just knowing nods to her allied forebears and vital artistic input from the actual queer minds laying the foundation for the ballroom, house, and disco moves she pulls. Beyoncé pitches a big tent in that way where others this year superficially dipped a toe. And so Renaissance succeeds precisely because it doesn't moralize to the uninitiated, or round off the edges to reach a common denominator. Instead, Beyoncé brings the underground to her level and to an audience she trusts to treat the material with the reverence it deserves. — Dillon Riley
Read our review of Renaissance here.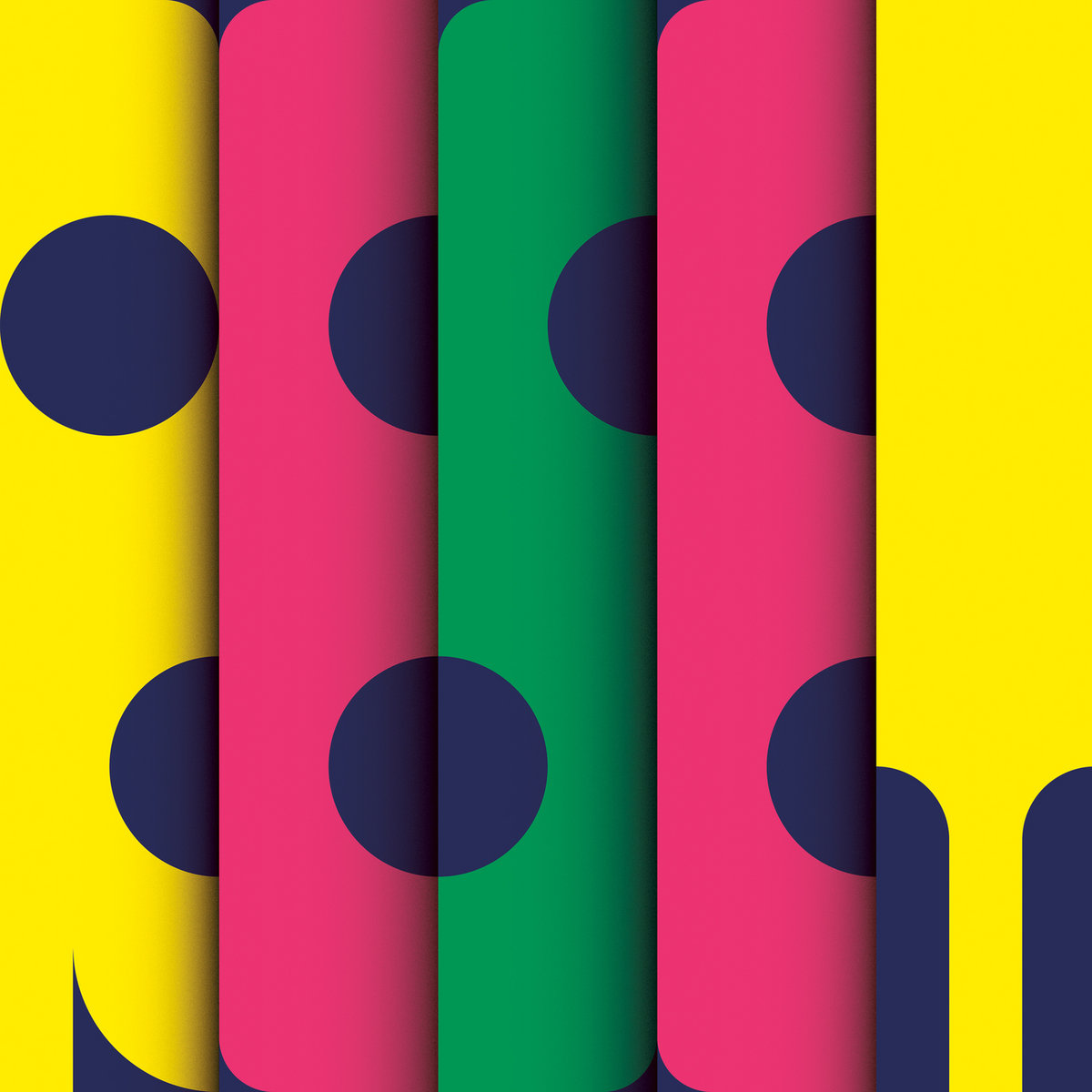 8. Panda Bear & Sonic Boom, Reset
In pop culture, no comeback is off the table (at the time of writing this, we're currently weathering a Netflix-fueled Addams Family boomlet). Even still, the Animal Collective resurgence was unexpected. The aging psychedelic pop band, once considered the towering center of the indie rock universe, had grown progressively quieter since their commercial peak, 2009's Merriweather Post Pavilion; each successive album chiseled at the stakes of the last, a shrinking of the band's footprint that felt deliberate.
Near the beginning of 2022, however, the band released the terrific Time Skiffs, a dizzying, accomplished return to form. Six months later, Panda Bear topped it. Reset, his collaboration with Spacemen 3 alum Sonic Boom, feels gleefully unrestrained by time, an album fully in sync with the sensibilities that defined Panda Bear's prime even though its songwriting feels newly seasoned. Reset is bursting with Beach Boys–style harmonies and sun-dried samples. It's a sound Panda Bear long ago mastered, to be sure, but the duo's alchemy here sounds fresh and inspired, encompassing vibes as disparate as the chewy doo-wop of "Edge of the Edge" and the kinetic rush of spacy closer "Everything's Been Leading to This." — Alex Swhear
Read our review of Reset here.
7. Danger Mouse & Black Thought, Cheat Codes
Collaborative albums between hip-hop producers and vocalists have resulted in some of rap's best material over the last few decades, with Danger Mouse's DANGERDOOM teaming with MF DOOM and his Gnarls Barkley partnership with CeeLo Green chief among them. Danger Mouse turned the trick again this year, uniting with Black Thought for the wildly impressive Cheat Codes. Most famous for his work as the lead rapper of The Roots, Black Thought has recently and rightfully been embraced as a lyrical master, a wordsmith whose intricate rhymes and sly cultural references provide endless rewind-worthy moments.
The Philadelphia rapper's philosophical musings on Cheat Codes' "Belize" work brilliantly in tandem with Danger Mouse's meditative soundscape, which is accented by somber horns, celestial keys, and a posthumous verse from his late DANGERDOOM companion. The soulful sonics of "Because" are built around hypnotic and largely unintelligible vocals from Dylan Cartlidge, which successfully recreate the time-worn texture of an old sample. Equally mesmerizing is "Aquamarine," which feels like the soundtrack to a different era with its hippie-esque opening vibe as Black Thought's eloquent commentary on evolution gives the song a weighty feel. With dense but digestible music and rhymes, Danger Mouse and Black Thought's Cheat Codes shows another step forward in rap's creative progression. — Soren Baker
Read our feature with Danger Mouse and Black Thought here and our review of Cheat Codes here.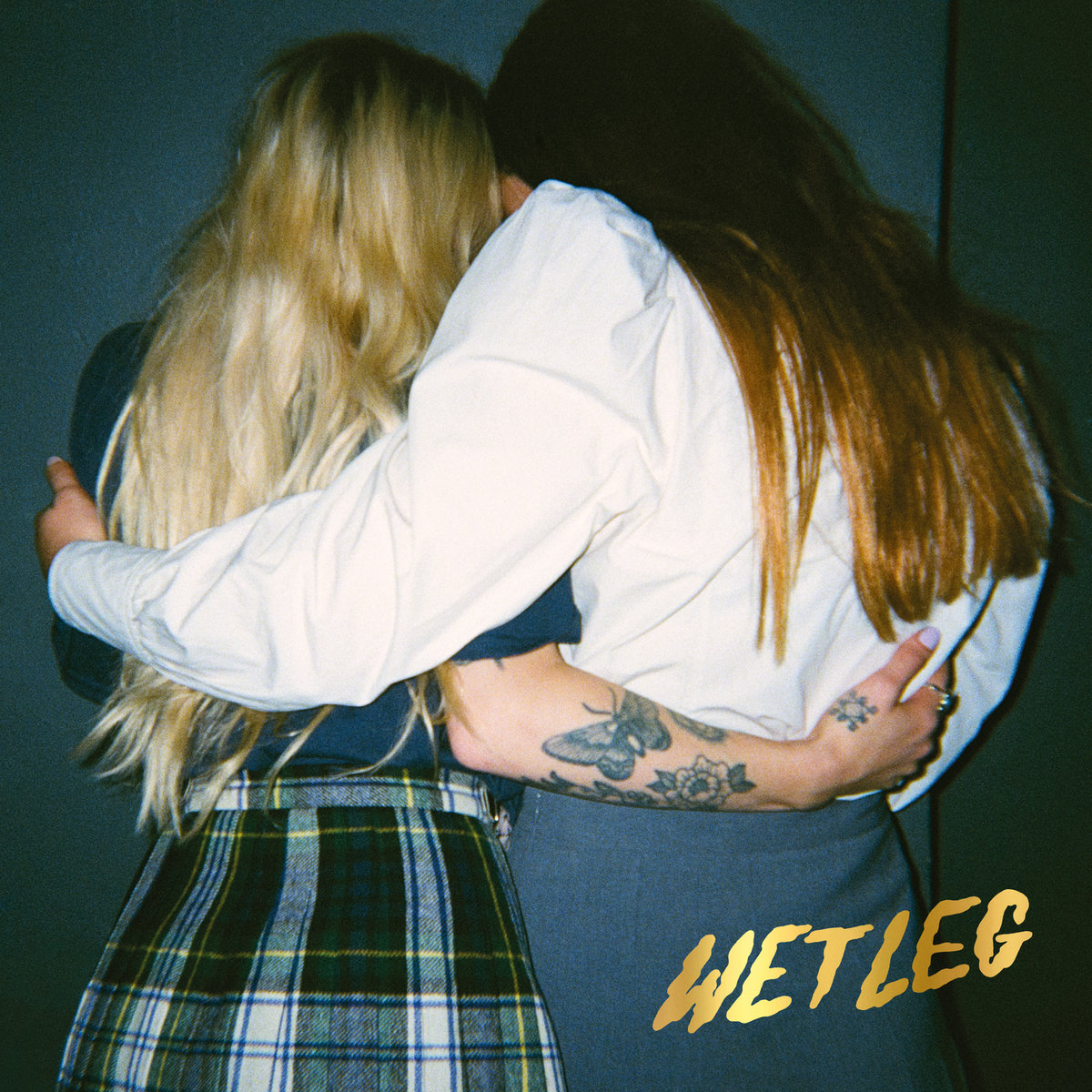 6. Wet Leg, Wet Leg
Wet Leg are the cool kids you instinctively don't want to like. Being cool is suspicious, off-putting, even. There must be something vapid in being cool, something shallow. But then you get to know them—a passing conversation here and there—and they're nice, funny, thoughtful. And yeah, they're cool as hell, too. Turns out they've got it all.
If you know one song from the songwriting duo of Rhian Teasdale and Hester Chambers, it is without a doubt their 2021 single "Chaise Longue," a certified hit that propelled them into 2022 with as much hype as any indie rock band can muster in this day and age. And the thing is, they actually delivered, spinning out a dozen invigorating, catchy, and clever songs, some of which match or even eclipse "Chaise Longue." You really can't overstate how impressive of a feat this is, given the amount of people practically begging to write this band off as nothing more than undue hype. Particularly exciting is what Wet Leg decide to do next, and how their sound might continue to evolve their reverential, cheery post-punk over the course of the coming years. — Sean Fennell
Read our cover story with Wet Leg here and our review of the self-titled here.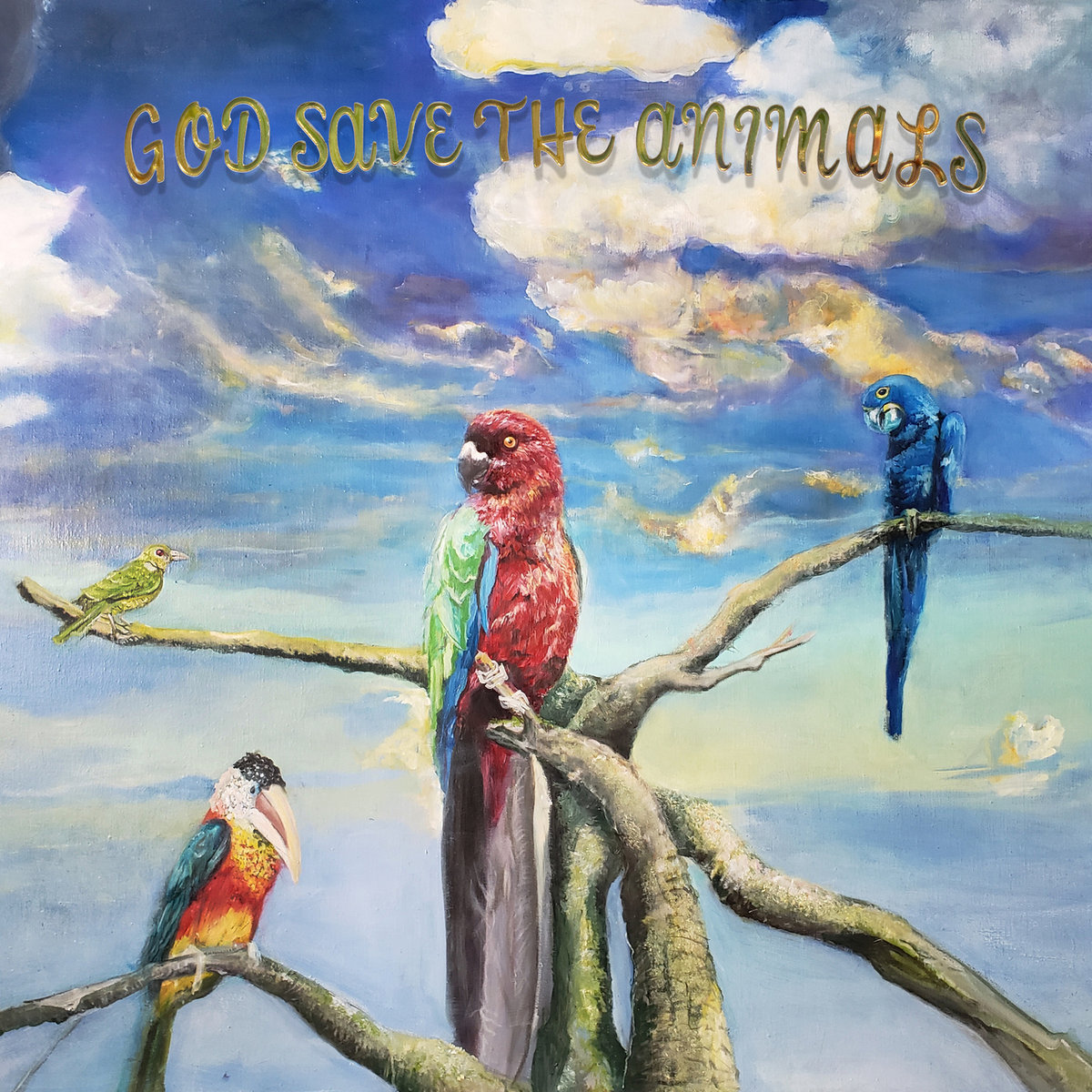 5. Alex G, God Save the Animals
The best Alex G songs feel like they're on the verge of collapse, stretching their foundation to a breaking point or very nearly losing the plot altogether. These are either simple songs twisted and gnarled into complicated ones, or entire albums' worth of ideas crammed into four-minute roller-coaster rides. Either way, Alex G songs—and in turn, albums—are really not like anything else in popular indie rock at the moment.
God Save the Animals is the most succinct and effective collection Alex Giannascoli has ever assembled, an album that takes the best bits from his already-expansive discography and places them in a wonderfully compelling conflict. For example, you have the quite beautiful, homespun sunrise of a song "Early Morning Waiting" placed directly beside "Blessing," a gear-grinding assault on the senses. This is what you get when you dive into an Alex G record, despite what some of his more popular songs might suggest. It's been this way for a while, but never has he captured every side of his songwriter ability quite as well as on God Save the Animals. — Sean Fennell
Read our review of God Save the Animals here.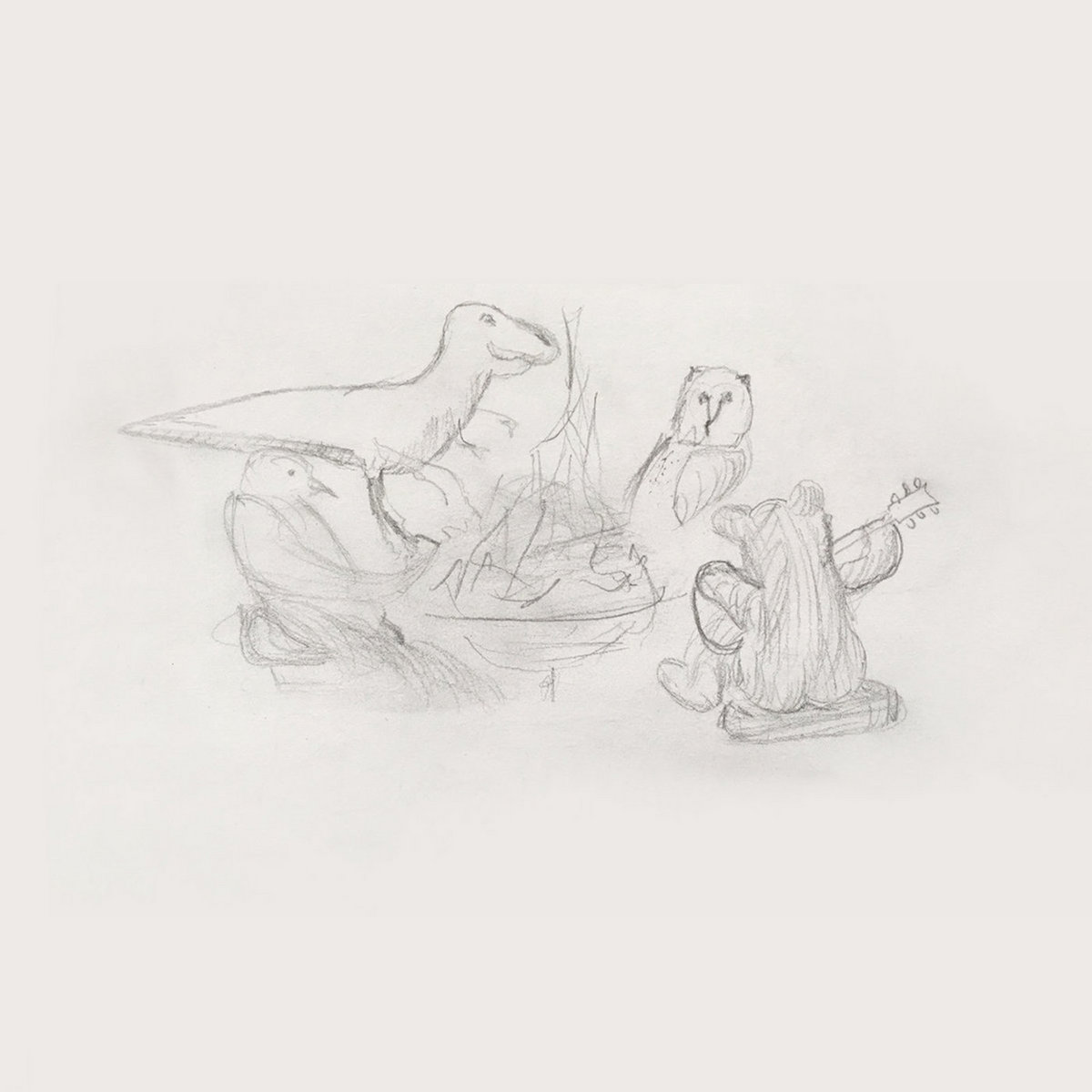 4. Big Thief, Dragon New Warm Mountain I Believe in You
You've probably heard the old rock-crit warhorse about double albums—about how most of them are just one ruthless edit away from airtight perfection. Foremost among the small miracles of Big Thief's 20-song opus, Dragon New Warm Mountain I Believe in You, is how it turns the cliche on its head. Following a series of tightly sequenced miniatures that hinted at greatness, it took the expanse and sprawl of a double album to bring this band's gifts into focus.
To be sure, the things Big Thief has always excelled at are evidenced here: "Change" is spindly folk with remarkable emotional acuity, while "Certainty" is lithe, gnarled heartache. These are perfect executions of songcraft brought into stark relief by the imagination that runs rampant all around them: The cacophonous thump of "Time Escaping" is as experimental and percussive as this band has even been, the jaw harps and goofy rhymes of "Spud Infinity" endearingly silly in a way you didn't know they had in them. There's an entire mini-album here that references '90s alt-rock and trip-hop, and it's incredibly persuasive. And what about the hoedowns? The dream-pop effects? The updated Bible stories? The jokes?
This is the weird and wooly Big Thief album that proves the vastness of their talent, the porousness of their vision. And amidst the songs about heartbreak and the ones about everyday wonder, one old double-album cliché holds true: The messiness is the point; the contradictions make it feel like real life. — Josh Hurst
Read our review of Dragon New Warm Mountain I Believe in You here.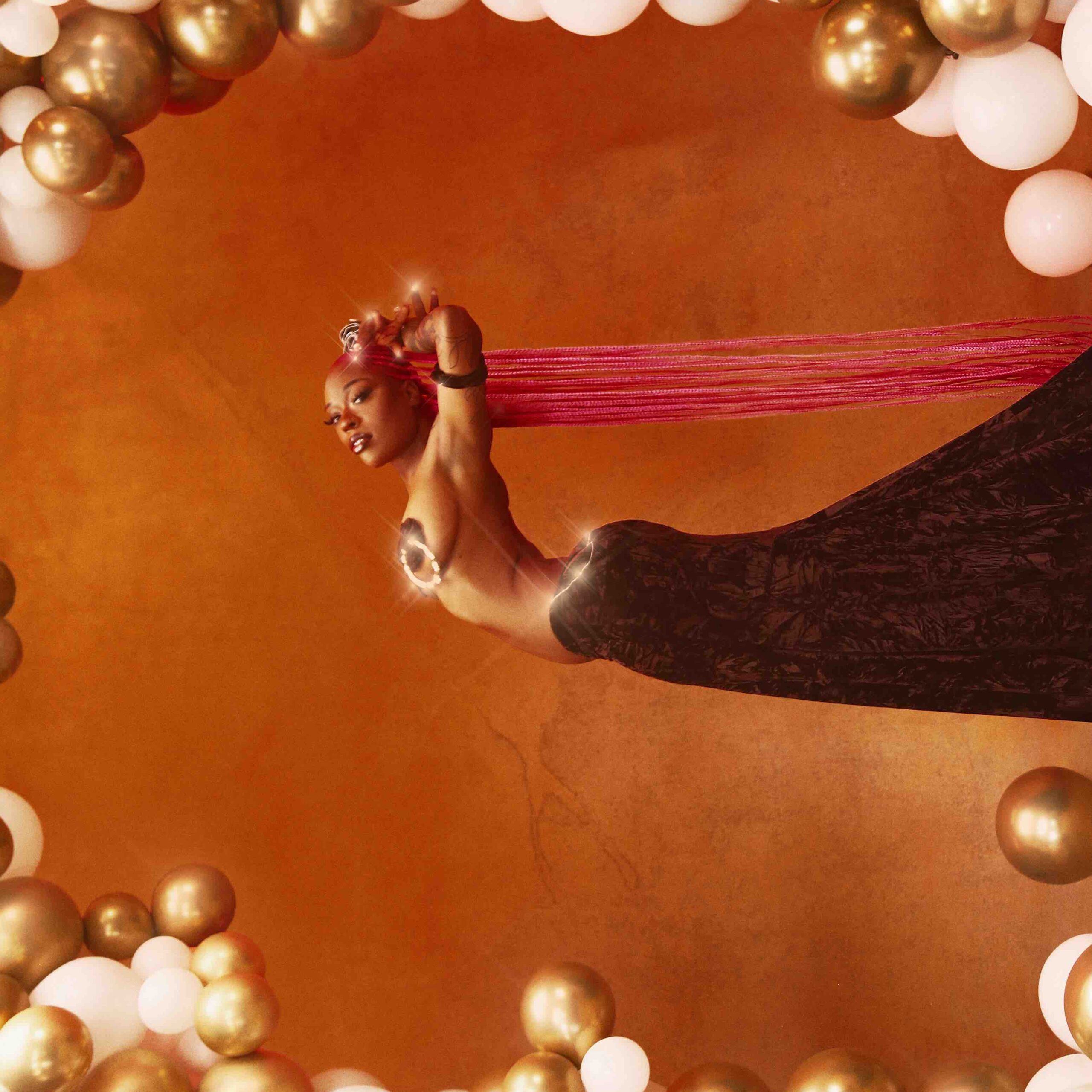 3. Sudan Archives, Natural Brown Prom Queen
Anyone looking to house music's nouvelle reinvention on the pop tip from Beyoncé and Drake in 2022 would have done better by studying up on Brittney Parks' oddball Natural Brown Prom Queen. Funky, chic, frank, magnetic, and weird without playing by any of the chart's rules, the violinist and vocalist still manages to have crafted an entire record filled with contagiously catchy compositions and humor that's probably only funny to her. That intimacy of privately held laughs, the giddiness behind a song such as "Home Maker," make her sophomore release as Sudan Archives sparkle.
So, too, does the house-R&B record's inclusion of 808 heartbreak avatar Egyptian Lover, some plucky acoustic-folk touches, Parks' piercing vocals, and some genuinely hypnotic moments such as "Yellow Brick Road." Considering the fact that her album previous to this, Athena, was transformative but filled with spacey, shiny surfaces, Prom Queen cuts through the sheen, to the bone and blood, with "Is This Real? (Can You Hear Yourself?)" and "Selfish Soul" working the nerves of pop sociology, and "NBPQ (Topless)" slicing hard into issues of race, colorist powerment, and colonialism.
Listening to this again, months after its quiet release, Natural Brown Prom Queen just jumped up even higher on my own personal year-end list than it was yesterday. I can't wait to listen through it again tomorrow. — AD Amorosi
Read our review of Natural Brown Prom Queen here.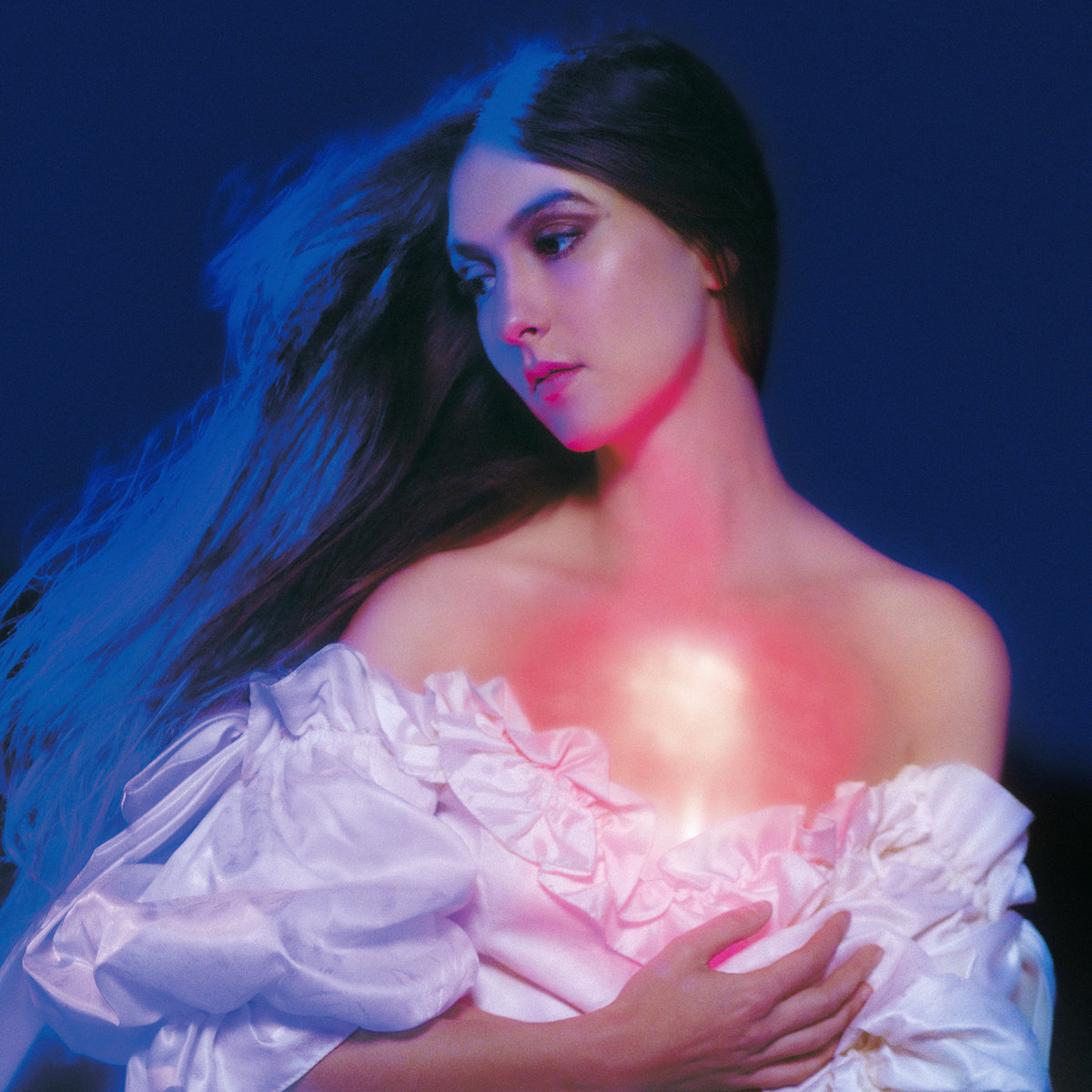 2. Weyes Blood, And in the Darkness, Hearts Aglow
Natalie Mering's magisterial new record as Weyes Blood is her continued homage to love songs beyond the 1970s and into the 2020s. The lushly ornamented pop hymns that adorn And in the Darkness, Hearts Aglow contain a multitude of hues, similar to the various musical cultures that have imprinted its creator and her family over the years. All 10 tracks are sharp slices of chamber-pop shot through with melancholy for a cancerous planet that can't let go of the poisons that are slowly killing it. There are filmic references, a Grapevine road dog tableau, and fevered visions of our collective malaise boiled down into the anxious mise en scène of a detached millennial party. For the fifth album in an established career, this one plays more like an ambitious sophomore effort just swinging toward the cheap seats.
As Mering eloquently put it in our conversation with her earlier this year, her last album Titanic Rising "was sounding the alarm," while Hearts Aglow is "more like living amid the blare of the alarm and how that affects intimacy." The theme of blossoming hope which Weyes Blood promises for the third album in this Sisyphean triptych is eagerly anticipated. Mering once again has created the type of pop music that can wrench heads away from the alluring glow of our phones not because she wants to, but because she needs to as a fellow citizen who loves her home planet. The final lyric on the album nails that E.T. glowing-heart feeling visualized on the cover: "Oh, it's a given thing / Love everlasting…" — Kyle Lemmon
Read our digital cover story with Weyes Blood here.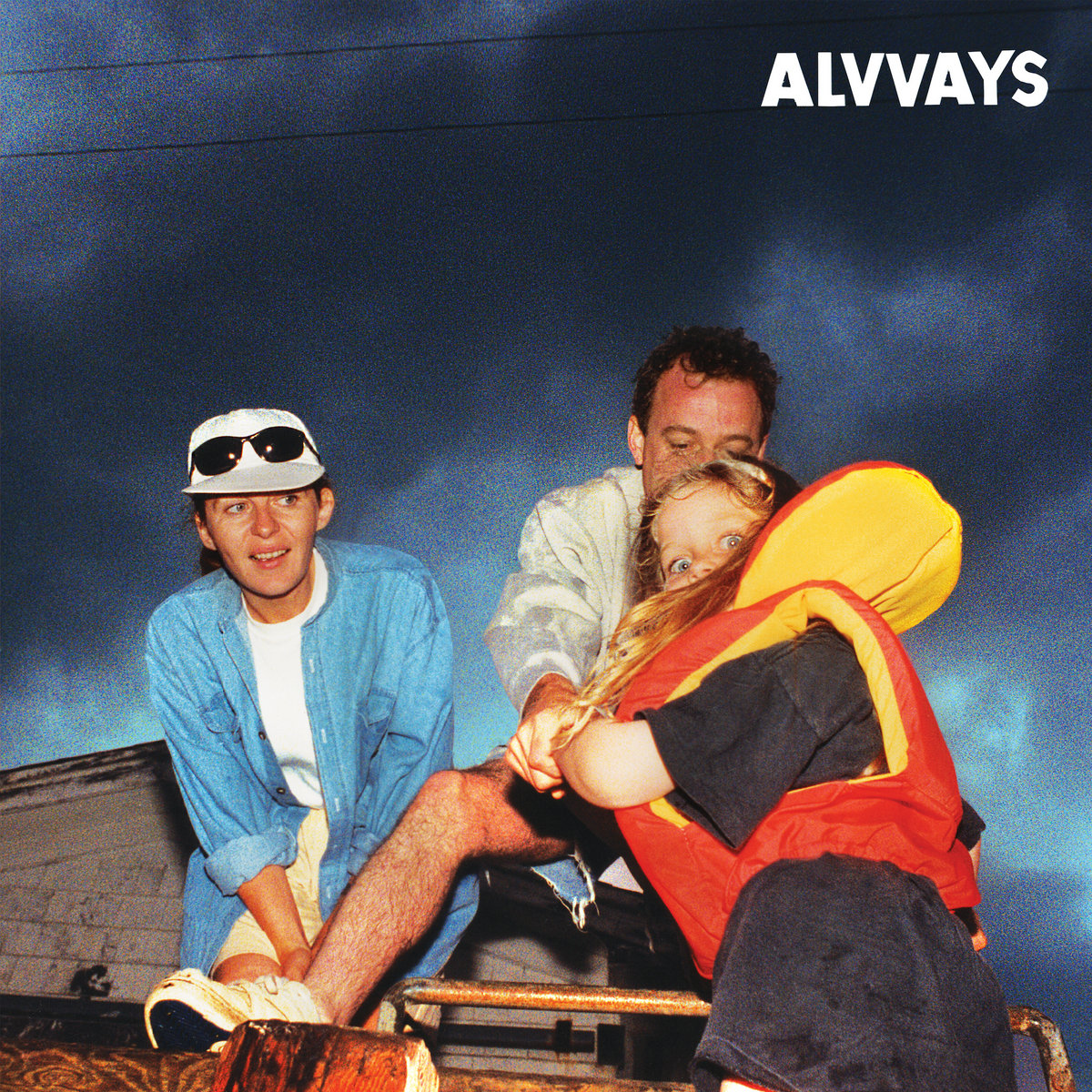 1. Alvvays, Blue Rev
Alvvays bandleader Molly Rankin likes to be near a large body of water when she writes. The expanse terrifies and excites her, makes her feel lonely yet inspired—and this amalgam of emotions is what feeds the Canadian quintet's exceptional third album, Blue Rev. It's a record that can swallow you up or move you to tears; it's fast-moving and formidable, but also one cohesive, curative whole.
2022 was the year of Alvvays—a statement that sounds perfectly acceptable even though it's barely two months since the Torontonians rewrote the guitar-pop playbook. Blue Rev is just that impactful, managing to be up-to-the-minute ("Very Online Guy" foreshadowed the Oxford Word of the Year), as nostalgic as its titular alcopop beverage, and yet genuinely timeless. It inhabits a similar space as a retrospectively colorized century-old video—vivid, faintly familiar, slightly alien—and was recorded live in just two takes before being retrospectively colored in. The protagonists in Rankin's lyrics feel timeless, too. Stoic new mothers and lovelorn ex-partners are repurposed from Alice Munro shorts and given new homes alongside luminous guitars and sticky synths. These characters ask questions such as, "Does it get easier on your own?" and "Who is she? Because I know that it can't be me." They, too, are lonely, terrified, but finding their way.
Blue Rev abides by the difficult third album cliché: in the five years since Antisocialites, Alvvays contended with a demo-tape thief, a water-damaged practice space, and The Global Event That Must Not Be Named. Accordingly, the album is somewhat difficult to penetrate. Its opening track/lead single doesn't sound like an opening track or a lead single. Several of the hits are buried deep into side two. And just as the arrangements settle into a poppy nook, they yeet themselves off a cliff. Like your fifth-grade teacher used to say, you get out what you put in; Blue Rev makes you do a little work to tap into its magic.
As we egress to 2023, unlike our heroine Belinda, we've sure as shit got something in our pockets: 14 songs that fill the world with color. — Hayden Merrick
Read our feature with Alvvays here.