It's pretty safe to say that we're in a less anxious place than we were last year when we put together our mid-year list of our forecasted favorite albums of 2020. In place of the pre-pandemic existential breakdown records from the likes of Phoebe Bridgers are the mid-pandemic products of severals months of introspection from, well, the rest of boygenius, while in lieu of Charli's optimistic take on the thought of an indefinite amount of time spent indoors we have an unexpected array of ecstatic dance records—ranging from Danity Kane star turned hip-house innovator Dawn Richard to hardcore-punk rule-rewriters The Armed—providing somewhat over-the-top preludes to the long-awaited return to venues.
Pandemic-inspired or not, elsewhere in 2021 so far we've gotten exciting collaborations from artists like Madlib and Four Tet and Floating Points and Pharoah Sanders, head-turning album rollouts from Tyler, the Creator and St. Vincent, next-level releases from Japanese Breakfast and SPELLLING, and unflinching debuts from girl in red and Arlo Parks. With six months still left in the year, it's crazy to think that any of these releases will be dethroned as our favorites from 2021.
Here are our picks for the 25 best albums of the first half of 2021.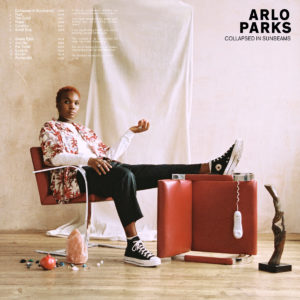 Arlo Parks – Collapsed in Sunbeams
Arlo Parks was already primed to have a big year. From collaborating with Phoebe Bridgers to being featured on a playlist by Michelle Obama, the Londoner was surrounded by buzz—so the long-awaited release of her debut album Collapsed in Sunbeams was right on time. Opening with a spoken-word piece, Sunbeams pays homage not only to Parks as a singer-songwriter, but as a poet. Filled with visceral storytelling and '90s R&B melodies, her debut LP magnifies hyperspecific moments and the heightened emotions that surface when you're coming of age. From the woozy "Caroline," which focuses on the intimate portrait of the dissolution of a relationship, to "Hope," which serves as a balm to anyone dealing with the isolation of mental illness, Parks is a keen observer. And Collapsed in Sunbeams is the masterpiece of someone who paints vividly from joy and pain. — Ilana Kaplan
Read our full review of Collapsed in Sunbeams here.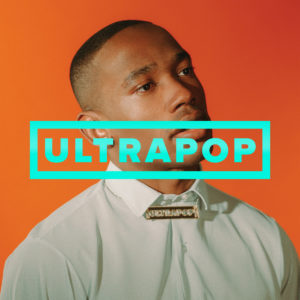 The Armed – ULTRAPOP
On ULTRAPOP, The Armed come out as total beefcakes. No more wondering who's in the band: Self-professed gym rats Adam Vallely and Clark Huge (yes, that's his real name), along with at least six other people, have emerged from a half-decade of public deception with a hardcore trojan horse disguising some of the year's hookiest, most muscular pop songs. "ALL FUTURES" is stadium pop contorted until the dial goes so far into the red it never comes back, "AN ITERATION" gleams and smiles and screams, "BAD SELECTION" is hyperactive and pretty, even when double bass breaks up the compression. The Armed's longtime metallic forcefulness remains, but the melodies are undeniable, as is the group's identity. Or is it? This isn't The Armed's first reinvention and may well not be its last, but when this version sinks its teeth in, the bite is irresistible. — Max Freedman
Read our feature on The Armed here.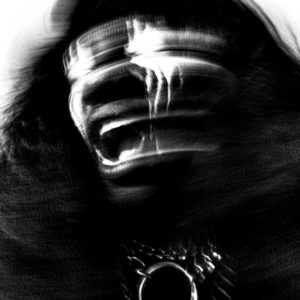 Backxwash – I LIE HERE BURIED WITH MY RINGS AND MY DRESSES
Backxwash's meteoric rise in 2020 was a glorious thing to witness. With her explosive debut album, the Montreal horrorcore hip-hop upstart rode a tidal wave of excitement all the way to the Polaris Music Prize. For the follow-up to her critical breakthrough, Backxwash's latest project lives up to immense expectations by cranking its intensity close to the breaking point. You can hear the strain in her voice on "Terror Packets" as she tearfully describes how drugs no longer make her numb: "Back then I took a bump in the face / To feel dead like my government name." Rapid-fire bars about apocalyptic sermons dissipate within Sadie Dupuis' dreamy vocals on "Songs of Sinners," while Backxwash's maniacal screams on "Blood on the Water" (produced by clipping.) proves she no longer needs Ozzy Ozbourne to set a chilling mood. I LIE HERE BURIED is sprawling and relentless, a three-ring gothic rap circus of Godspeed You! Black Emperor samples, nu-metal riffs, and Sangoma chanting. Step right up! — Jesse Locke
Chloe Moriondo – Blood Bunny
If this year has shown us anything in music, it's that pop-punk is alive and well and being carried forward by an exciting and diverse new generation. Michigan native Chloe Moriondo's album Blood Bunny is a standout, with catchy riffs and incredible hooks throughout. Moriondo's gift for lyricism elevates each song, with a deep sense of longing often combining with fantastical imagery to deliver moving tracks like "Manta Ray." That gift also results in a ton of devilish fun when her imagination turns to the gleefully gory, resulting in delightful tracks like "Bodybag" and breakout hit "I Eat Boys." Whether listeners are looking for over-the-top hooks and imagery or a stirring reminder of what it's like to be young and figuring life out, Chloe Moriondo's Blood Bunny hits home. — Gabriel Aikins
Read our feature on Chloe Moriondo here.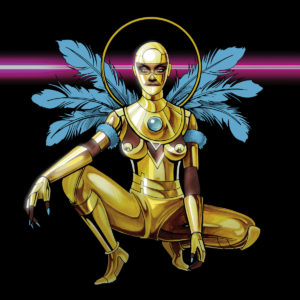 Dawn Richard – Second Line
Dawn Richard—formerly of Danity Kane, currently an avant-R&B iconoclast par excellence—named her latest album for a New Orleans parade tradition. In Richard's hometown, the Second Line is composed of revelers, mourners, and amateur performers who are more interested in self-expression than following a prescribed set of steps. Second Line the album does, indeed, offer the colorful procession and kinetic energy of a parade, minus any pretense of traditionalism: There are none of the standards or trad-jazz signifiers you might associate with an album bathed in Nola's regional verve. Instead, Richard leads a choogling cavalcade of songs through space-age soul, steely synth-pop, punchdrunk dance grooves, and boisterous drum 'n' bass, all of it ever-so-loosely stitched together by spoken-word remembrances from Richard's mother, reflecting on what it means to be (or to love) a Louisiana woman. The result is an album that refracts lineage through individual identity; an album that argues for tradition as a catalyst for evolution. — Josh Hurst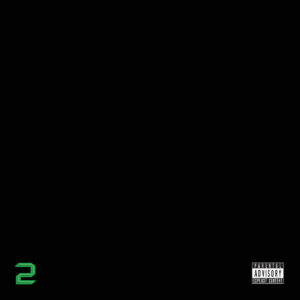 Dean Blunt – Black Metal 2
Part sampler, part sequel, Black Metal 2 is easily Dean Blunt's most polished pop project to date. It synergizes splashes of Hype Williams ("DASH SNOW"), Blue Iverson ("ZaZa"), Babyfather ("MUGU"), and Dean Blunt—which, after all, is just another skin the Hackney singer-producer dons and sheds at will. And yet, the album's smooth edges make it harder to grasp than even his most inscrutable tomes and ephemeral loosies. There are no "Forever"s or "X"es here; no track in the collection reaches the four-minute mark, and the only one that's even close is its breezy outro, "the rot." If Black Metal is a difficult film, BM2 is a post-credits addendum that only further obfuscates its meaning.
It goes without saying that there are revelatory moments on this record; these exist in all corners of Blunt's catalog. The split-second harmonica snippets sprinkled strategically throughout "SKETAMINE" bring his monotone basso and Joanne Robertson's alto croon into Hollywood's old west, and there's a gorgeous misery in the mournful intertwist of his deceptively simple lead vocals and her quavering accompaniment on "NIL BY MOUTH." In the end, Black Metal 2 is nowhere near as adventurous as the record it claims a connection to. But even when Blunt switches to autopilot, he still cruises effortlessly past most every other artist alive. — Raphael Helfand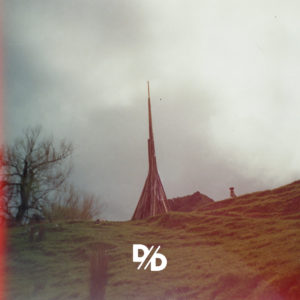 Divide and Dissolve – Gas Lit 
I spent a good chunk of quarantine tracing the lineage of a lot of the current metal bands I've been listening to, and I guess I wasn't really surprised to learn that it nearly always led me back to corpse-painted white dudes getting mad about immigration or whatever the fuck. It makes sense, then, that the current moment in the broad genre of metal feels like a direct, fighting-fire-with-fire response to metal's tradition of right-wing extremism, often mirroring its antithetical lyrics with unique sounds that feel purposefully irreverent in the face of the pretty-one-note canons of black metal and its ilk.
Even though Gas Lit is entirely lyric-free (aside from the early-album spoken-word interlude, which addresses the familiarly metal idea of spreading ideologies in a familiarly metal poeticism), Divide and Dissolve's massive third album feels particularly directed at certain oppressive forces (explicitly named in their merch and music videos) with the duo pounding the shit out of their drums and the pairing of droning guitar providing the perfect complement, all in contrast with the ominous, neoclassical woodwinds that introduce several of the tracks—seemingly a symbol of colonial refinement—before getting entirely wiped out in the storm. Even without any context it feels like the kind of live band you'd fall in love with on the spot, but acknowledging the source of the rage beneath it provides a similar satisfaction to seeing an internet-famous talking sidepart get clocked in the middle of an interview. — Mike LeSuer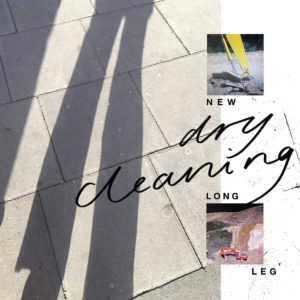 Dry Cleaning – New Long Leg
On their debut album New Long Leg, South London's Dry Cleaning honed their weathered knack for crafting intellectual, chilly post-punk. Embracing the sounds of the '60s New York art scene, the band at once rocks out and challenges their listeners. Randomized talk-vocals sit atop pounding drums and fuzzed-out guitar riffing that would make the perfect soundtrack for loitering in a rainy city alley. Falling somewhere between Nico and Scott Walker, frontperson Florence Shaw's lyrics sound like cut out words from the pages of a retro mystery novel strewn across a yellowed page. Over the past few years, post-punk has embraced its jammy side, but Dry Cleaning proves that minimalism can still be groundbreaking. While it's certainly eclectic and cutting edge, New Long Leg plays like the work of Neu! covering Gang of Four. — Ted Davis
Read our full review of New Long Leg here.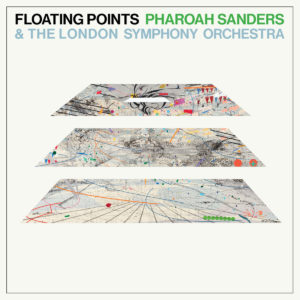 Floating Points, Pharoah Sanders, & the London Symphony Orchestra – Promises
All great things start simple, and the Promises of Sam Shepherd (Floating Points), Pharoah Sanders, and the London Symphony Orchestra are no exception. These nine interconnected movements make up a veritable menu of textures and tones, but the piece begins in silence. The first five seconds simmer like oil in a hot pan until seven garlic notes drop in, sizzling upon entry. This aromatic sequence, an eerie collection of sounds belonging to the C minor/Eb major scale, never resolves in any key. Instead, the final F natural hangs in the air like a question asked over and over as Sanders and the LSO's sonic speculations billow around it.
The melody sets the scene in every movement but the first and ninth, which begin in quiet contemplation, and the fifth, which starts in media res with Sanders' sax already at a rolling boil. His instrument purrs like a bobcat, bellows like a hippo, and warbles like a songbird. All the while, strings swell around the two musicians like a stew—in the sixth movement, the orchestra nearly drowns them out altogether. I've set the table for a messy meal dripping with mixed metaphors, and it's true: Promises is not a record for the meat-and-potatoes crowd. But savor it slowly and you'll find it's got more than enough substance. — Raphael Helfand
Read our full review of Promises here.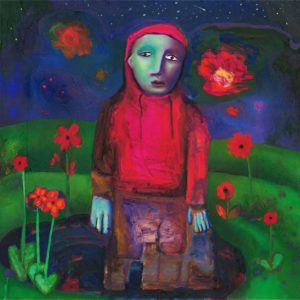 girl in red – if i could make it go quiet
2021 has been another particularly messy year for many, and no album captures that turmoil better than girl in red's debut if i could make it go quiet. With universal appeal in her hyper-personal stories, Marie Ulven takes listeners deep into every corner of her brain. The joyful bounce of lovesick odes like "You Stupid Bitch" provide emotional highs, and tracks exploring her depression and isolation like "Apartment 402" resonate deeply in their pain and vulnerability. girl in red spills her heart out to us across a captivating alt-pop soundscape, utilizing pulsing synths, cheery keys, and driving riffs to explore an impressive array of sounds across the taut, 30-minute album. It's never easy to share all of yourself with the world, but if i could make it go quiet shows girl in red has talent and depth few possess. — Gabriel Aikins
Read our cover story on girl in red here.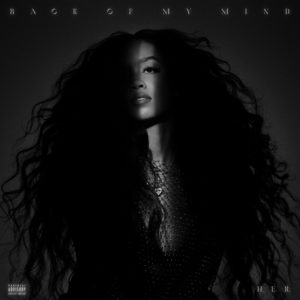 H.E.R. – Back of My Mind
Within the last five years, H.E.R. has gone from a mysterious vocalist, mesmerizing fans with her luminous voice from behind glamorous shades without a proper album to speak of, to a potential EGOT-achiever. Her music is both a reflection of racial injustice and her own intimate revelations. On the guitar-wielding singer's debut full-length Back of My Mind, we're granted access to both of those facets of her musical persona with a variety of tracks that emphasize her undeniable vocal prowess. From the funky Kaytranada and Thundercat-produced "Bloody Waters," which combines a bubbling bass line with H.E.R.'s soulful, weary coos, to the minimal rock ballad "Hold On" that preaches the gospel of breaking free of a strained relationship, H.E.R. exposes an affecting star power. — Margaret Farrell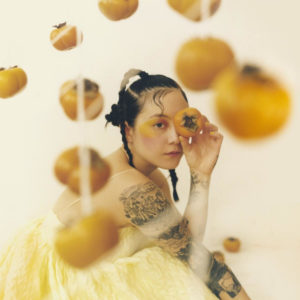 Japanese Breakfast – Jubilee
To heap praise upon Japanese Breakfast can seem almost redundant at this point, but I'm going to do it anyway. There is no Time "Indie Rock Person of the Year," but if there were, Michelle Zauner would no doubt grace the magazine's cover, probably in an outfit only she could pull off. From the release of her debut memoir Crying in H Mart back in April to Japanese Breakfast's mesmerizing third record Jubilee in June, Zauner season is in full bloom with no wilting in sight.
Where Japanese Breakfast's previous records laid a solid foundation, Jubilee builds something different, a flourish that stands out among the indie rock skyline. It's a record where world building, whether that be through a deluge of synths or devastatingly naked lyricism, is an essential part of the formula. Jubilee has cavernous experimentation ("Posing in Bondage"), breezy, summer chamber pop ("Kokomo, IN"), and sugary crossover hits ("Be Sweet"), but it's all undeniably of a single rolling landscape, one expertly rendered by Zauner and company. This may be the Year of Zauner, but at this point I personally wouldn't bet against the Decade of Zauner to come. — Sean Fennell
Read our full review of Jubilee here.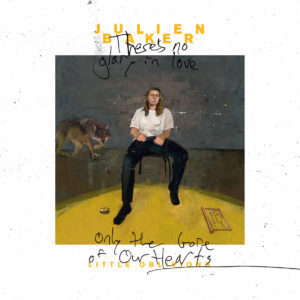 Julien Baker – Little Oblivions
Living up to hype is never easy, but it's something Julien Baker has been doing her entire career. Her first album, 2015's Sprained Ankle, was released by hardcore punk label 6131 because they liked it so much, and it went on to completely redefine the label while introducing Baker as the artist to watch of the moment. That was cemented by both 2017's follow-up, Turn Out the Lights, and her role as one-third of "supergroup" boygenius alongside Lucy Dacus and Phoebe Bridgers. 
That's a lot of pressure, but if you thought any of it would negatively impact this third record, you'd be wrong. Little Oblivions saw Baker step out from the gentle shadows of those first two albums to make a deliberately polished full-band record. More polished and confident than those predecessors it may be, but the heart at the center of those—one bruised and broken by love, loss, and anxiety—remained just as crushed and ruined. The result is an album that kept in place all the defining characteristics that first made her songs great, but which reframed and refocused her trademark melancholy splendidly, turning it into something to motivate and inspire, not just cry along with. — Mischa Pearlman
Read our cover story on Julien Baker here.
King Gizzard and the Lizard Wizard – Butterfly 3000
Arguably the most prolific group of our time, Butterfly 3000 is the Australian collective's first release on their own KGLW label, their second album of 2021—and there is guaranteed to be more—and their 18th record overall, in under a decade. King Gizz morphs with each release, just enough to keep things unexpected, but not so much as to entirely alienate their fans. With Butterfly 3000, this change is marked mainly in the form of synthesizers at the forefront and the very occasional signature fuzzy guitars in the background. This gives the psych-rock sound the group is known for a decidedly Kraftwerk-esque dance-pop flavor, one with cheerful synth lines, a version of the electronic music icons before they replaced the drumming of Neu!'s Klaus Dinger with a machine. The 10 compositions of Butterfly 3000 work together as a whole, interlocking with each other through synth loops and feathery, dreamy vocals. With Butterfly, King Gizz is less of an experimental prog-jam band standout and more in step with its synth-rock contemporaries—and they fit in just fine. — Lily Moayeri
Read our full review of Butterfly 3000 here.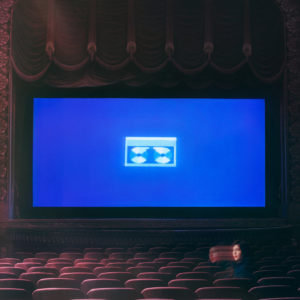 Lucy Dacus – Home Video 
When I listen to Lucy Dacus's work, I think of Grace Paley or Joan Didion, authors who seared their marks in this world by living through an extended detail. Through old journals, Dacus probes into her childhood mind and starts reworking memories. On her third album Home Video, she backstrokes, landing in her upbringing in Richmond, Virginia. Soaked in nostalgia, the one-time devout Christian tackles her relationship with God and her sexuality all while swimming through what growing up looks like from the perspective of adulthood. 
Dacus is an arbiter of detail. If she was directing a movie, she'd make sure to include scenes where characters are eating in silence. Songs on the album unravel, slowly, like prose from a private essay collection. She recalls the t-shirt her preacher was wearing one day, a time she crawled through her dog's screen door, and when she ate cherries on a bridge, legs dangling above water—she even lauds the man who threw a shoe at George Bush. And Home Video is exactly what the title suggests—a dirty dish sitting in the sink is granted a similar level of importance as coming to terms with understanding her faith as an adult. It's Dacus's finest piece yet, where she's skillfully arranged a canvas of her past in a new light. — Jane Lai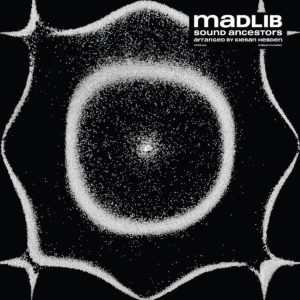 Madlib – Sound Ancestors
A collaborative album by Madlib and Four Tet sounds almost too good to be true. They're easily two of our most celebrated producers, DJs, and crate-diggers working today—one a hip-hop sampler extraordinaire, the other a wizard of gentle and dancey electronics. Sound Ancestors is the happy, Madlib-produced union between the friends, with Four Tet on arranging, editing, and mastering duties.
Like any Madlib album, his intimidating breadth of musical knowledge and taste is clear, with influences ranging from classic rock to Latin guitar, but with special attention paid to Black musical touchstones. Crisp, seamless samples of hip-hop, jazz, soul, and African music flow through the album like mist. Here, Four Tet's more languorous style provides a satisfying foil to his partner's perfectionism. Four Tet's mastering, too, is warm and enveloping—like the sound of dusty but well-loved vinyl. Sound Ancestors is a collection of gleaming artifacts, reverently recontextualized. In the end, you can't help but admire the two artists differently, too. — Connor Duffey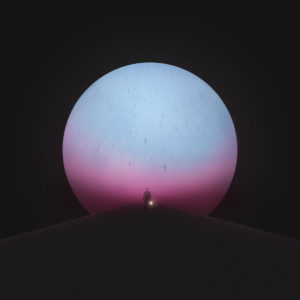 Manchester Orchestra – The Million Masks of God
Manchester Orchestra didn't raise the bar with their sixth full-length album, The Million Masks of God—they lifted it into the heavens and then slammed it down on our unworthy masses. We should thank them for this, because in the process they crafted a collection of songs so masterfully written, recorded, and executed that it transcends genres as the band fully realize their ambition. From the NIN-inspired electronica elements of the single "Bed Head" to the stripped-down love song "Telepath," The Million Masks of God sees Andy Hull's voice stretching toward the stratosphere—and the acoustic versions of these the band have released over quarantine prove that his falsetto sounds even more haunting outside the studio walls. We're looking forward to experiencing that in person soon. — Jonah Bayer
Watch our interview with Manchester Orchestra here.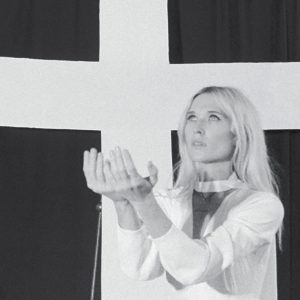 Natalie Bergman – Mercy
Tragedy can be a catalyst for soul searching, spiritual development, religious ecstasy—and, in the case of Wild Belle singer Natalie Bergman, a strange little gospel record called Mercy. When her father and stepmother were killed by a drunk driver, Bergman retreated to a monastery for a season of divine inquisition, and while there she wrote the songs that would become her solo debut. Released on Third Man Records, Mercy chronicles this season with disarming candor. Like the biblical Psalms, these songs provide a road map of human emotion; Bergman exults in the beauty of the natural world, rages against the flourishing of evil, and calls out for the Almighty to rescue her, sometimes all within the span of a single song. 
Jesus is involved often, and never with the vague sense of embarrassment that categorizes so much contemporary Christian music: Bergman casts him not as a self-help guru or political figurehead, but as the one who swam out to save her from drowning; her faith manifests as clinging for dear life. Her vulnerability, at once deeply relatable and a little discomforting, is offset by sonic signifiers of pure cool. On folksy numbers like "You Make My World Go Round" and "The Gallows" she replicates an air of Dylan-esque detachment, while the ska rave-up "I Will Praise You" sounds like Vampire Weekend moonlighting as a praise band. Elsewhere, Bergman revels in rich studio textures: Any given second of "Talk to the Lord" would make an ace sample for enterprising hip-hop producers. All of this makes Mercy riveting: Where some religious art feels intentionally distancing, Mercy is an open-hearted invitation to connect. — Josh Hurst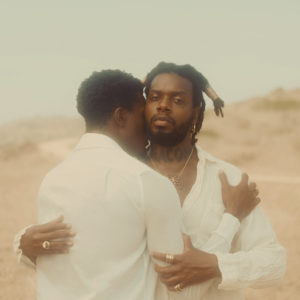 serpentwithfeet – DEACON
While serpentwithfeet entered the music industry as an "experimental" musician, it didn't fully encapsulate him as an artist. DEACON, his life-affirming second record, serves as a reintroduction to an artist whose background was firmly rooted in the church and in R&B music. Throughout the 10-track album, the artist born Josiah Wise explores Black joy and queer love. As serpent weaves seamlessly through R&B, alternative, and airy pop, he stresses how canonical the American South is for Black queer people. On "Malik" and "Amir," he pays homage to '90s R&B and falling in love in Atlanta and Baltimore, respectively, while the buoyant "Fellowship" turns that attitude toward friendship. On DEACON, serpent reclaims his identity through the power of vulnerability. — Ilana Kaplan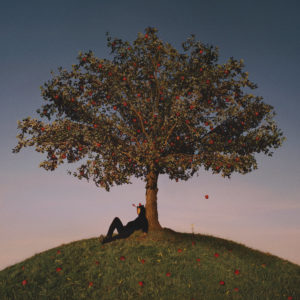 slowthai – TYRON
I think it was probably when his song "Psycho" with Denzel Curry dropped that I realized 2019 was going to be the peak slowthai moment—the logical endpoint for a rapper whose professional personality revolves around manic unpredictability, as it felt like he wouldn't be able to top the chill-inducing straightjacket verses both rappers spat over an homage to the movie soundtrack referenced in the title. Maybe I should've taken it as a sign when, a month later, the U.K. rapper's American antecedent Danny Brown dropped a surprisingly subdued comedown album after the prolonged panic attack that was Atrocity Exhibition, but TYRON, the rapper's early-career self-titled reset, similarly sees him figuratively buzzing his head and fixing the gap in his front teeth with surprising nuance.
As with uknowhatimsayin¿, slowthai remains fully in character on his album, embodying his attention deficit—even when the record flips mid-album from all-caps rap brags and deflections of cancellation to lowercase introspection—by punctuating each line with comic uttered sound effects ("nhs," in particular, pairs vulnerable lyricism and a jarringly earnest beat (and singing) with some truly goofy mouth sounds). Even when slowthai's psych-ward cellmate Curry joins the track list it's on one of the most downcast moments, providing little more than a pitched-down bridge contrasting with Dominic Fike's falsetto. Yet nothing prepares you for the sobering concluding minute, pairing a devastating phone call recording with a heavily repressed "Psycho"-esque final verse—followed, of course, by some more mouth sounds. — Mike LeSuer
Read our full review of TYRON here.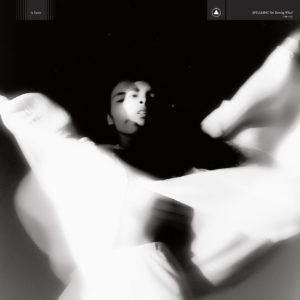 SPELLLING – The Turning Wheel
Tia Cabral is the type of storyteller we need more of—defiantly wide-eyed with fantastical aspirations. The Bay Area artist's latest SPELLLING album, The Turning Wheel, is not only a major leap forward in sound and narrative for the project, it's also a lot of unabashed fun. Who else would compose a jaunty synth tune about an emperor penguin's journey, only to then belt a Broadway-ready epic about high school lonerism?
The Turning Wheel has the spooky and atmospheric electronics that made the first two SPELLLING albums so enticing, but bolsters them tenfold with a full-tilt orchestra. Cabral has said that the pandemic gave her extra time to refine and boost the instrumentals on the album, and it shows in the sweeping strings and piano on "Little Deer," or the electric guitar climax of "Magic Act." Thank goodness SPELLLING has arrived, like a witchy fairy godmother, to bring some magic back to music. — Connor Duffey
Read our full review of The Turning Wheel here.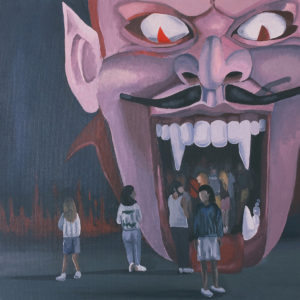 Spirit of the Beehive – Entertainment, Death
Entertainment, Death, the fourth record from Philadelphia's Spirit of the Beehive, is maybe the most pervasively disorienting slice of mainstream art I've weathered all year. It hews closer in spirit to an Ari Aster film than to the contours of a traditional rock album; any expectations you bring into a given song are likely to be dismantled within seconds, and so are the new expectations you develop after that. Boundaries between songs are non-existent, and conventional song structure is optional. Crunchy sound effects and distortions leap into the forefront only to retreat just as quickly, like a sound from the other side of the house that was loud enough to wake you but feels too distant to identify. Vocals dip in and out, snapping into focus ominously: "We bump shoulders and talk, walking the dog after dark…give up your life to me, then you'll see." It all mirrors the cadence of a particularly unsettling fever dream, sounds and images bursting into view only to dissolve within seconds, amorphous and vaguely threatening, questions raised that aren't intended to be answered. — Alex Swhear
Read our full review of Entertainment, Death here.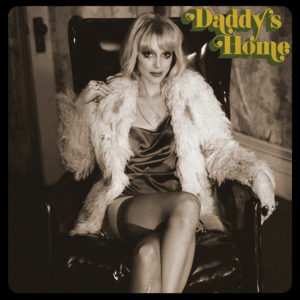 St. Vincent – Daddy's Home
Exactly one song on Daddy's Home is explicitly about Annie Clark's father. That's precisely the point: St. Vincent's sixth album is less rooted in Clark's dad's time behind bars than what she's experienced with him. That means lots of reminiscences on the '70s records he raised her on, and though those albums were released before she was even conceived, she mostly pulls off the whole "benzo beauty queen" act. "Live in the Dream" is awash in Pink Floyd–esque noodling that bears the world-carrying weight of her voice where slashing guitars normally would; "Pay Your Way in Pain" is Prince-meets-Young-Americans imitation-as-flattery; "The Melting of the Sun" reverberates with a purring AM Gold sheen as Clark namechecks the scorned women of her dad's vinyl collection. You'll only hear about his time locked up on the title track, but his impact dominates the album's mood and transforms St. Vincent's focus from fantastical to slightly autobiographical. In that regard, Daddy's Home is her most honest work yet. — Max Freedman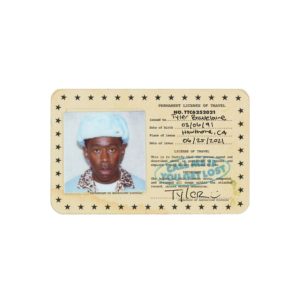 Tyler, the Creator – Call Me If You Get Lost
It doesn't matter if Tyler, the Creator is taking us to a tiny, Dr. Seuss–esque getaway in Geneva, Switzerland or intensely reflecting on how he's changed since his first mixtape from 2009. Whether we're getting lost in the vibrant characters he's birthed, escaping into the detailed worlds he's constructed, or giving us access to his innermost confessions, Tyler doesn't waste our time or attention. His sixth studio album Call Me If You Get Lost furthers both his innovative narrative chops he showcased on IGOR and the signature compositional style that he began working toward with Cherry Bomb.
"Come get lost with me, come see the world" he advises on "Blessed." This project doesn't guide us back toward the beaten path, but advocates to chase after the wonder in going off-course. Not only does Tyler celebrate the formats and forebears that came before him—the Gangsta Grillz mixtapes or Wu-Tang Clan—along with his own achievements and presence of growth, but brings them into the present. Call Me If You Get Lost continues to solidify Tyler, the Creator as both a passionate musical historian and modern innovator. — Margaret Farrell
Read our full review of Call Me If You Get Lost here.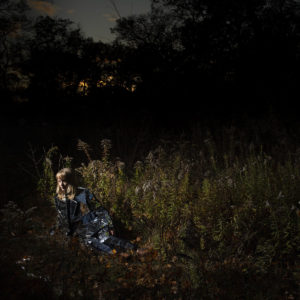 The Weather Station – Ignorance
"I should really know better than to read the headlines," The Weather Station's Tamara Lindeman deadpans near the beginning of Ignorance, the band's fifth album. It's a familiar sentiment after the bottomless smorgasbord of bad news from the past year; when every new development is so upsetting, what's the downside to just tuning everything out? But Ignorance mines its emotional pulse from the exact opposite approach; Lindeman shies away from nothing, be it subject matter as intimate as calamitous personal tragedy or as far-reaching as the creeping threat of climate change. The cavernous, jazz-tinged "Robber" is a barely veiled critique of capitalism; "Separated" applies rare nuance to the subject of social media and the way it poisons our interactions. "Parking Lot" maneuvers with the widescreen propulsion of a War on Drugs song, but its core sentiment is remarkably human. This is the balance Lindeman has mastered with Ignorance: palatable pop-rock arrangements infused with her weighty, smartly calibrated thematic ambitions. — Alex Swhear
Read our full review of Ignorance here.