Well, the global situation isn't quite where we were hoping it would be a year ago when we were wrapping up the year in music, citing a pandemic as the driving force behind most of the year's best records—or at the very least the context needed to make pre-pandemic-penned albums hit a little harder. Yet as we enter the third year of new-normalcy, music has already evolved beyond this sound inspired by crushing isolation, incorporating those feelings of loneliness and uncertainty while coming out the other side with LPs both sullen and celebratory—not to mention those about picking up the pieces of a past life—making space for joy without sounding like a desperate means of escapism and providing a more level-headed look at the tragedies of contemporary life.
Ever looking forward, here are our picks for the best albums of 2021.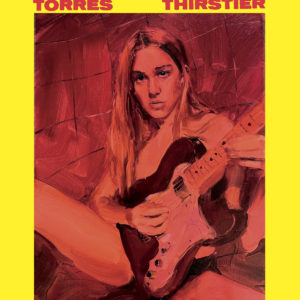 25. TORRES – Thirstier
Never one to be afraid of doing things her own way, TORRES once again shook things up for this, her fifth full-length. Ostensibly, it's a relationship record, but one that celebrates love rather than laments its loss. That attitude is enmeshed in the generally upbeat nature of its confident, anachronistic songs. They look both forward and backward at the same time, and fizzle with the excited energy of lasting love and companionship, as well as the ups and downs that come with that. That Mackenzie Scott is singing about a woman is both irrelevant and important—it has no bearing on the power of these songs, but it's also something that should be acknowledged, if for no other reason than increasing representation within the canon of ecstatic records about experiencing the deep joy of falling in love. Full of stadium-friendly pop hooks and electronic undercurrents, Thirstier is a powerful and bold record that feels like it exists both in the past and the future. Which really is a perfect summation of the nature of love. — Mischa Pearlman
Read our interview with TORRES here.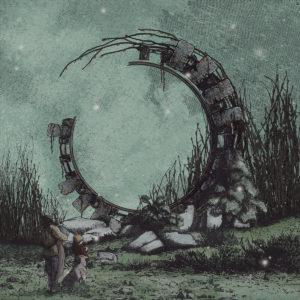 24. The World Is a Beautiful Place & I Am No Longer Afraid to Die – Illusory Walls
Using the word "ambitious" to describe an album is generally a way of saying that a band bought some new effects pedals. That's not what we mean here. Yes, The World Is a Beautiful Place & I Am No Longer Afraid to Die took plenty of risks on their fourth full-length, Illusory Walls, but like the band's lengthy moniker, there's meaning behind the madness. Correspondingly, this collection of songs merges orchestral instrumentation, post-rock conventions, and walls of guitar to craft an album that recalls everything from progressive hardcore to The Promise Ring. The result is a brooding LP that has two songs that clock in at over 15 minutes, but one that never sounds superfluous. If anything, Illusory Walls leaves the listener wanting more—and songs like "Invading the World of the Guilty as a Spirit of Vengeance" are teeming with so much melody, metaphor, and moodiness that you'll never want the syncopated splendor to end. — Jonah Bayer
Read our interview with TWIABP here.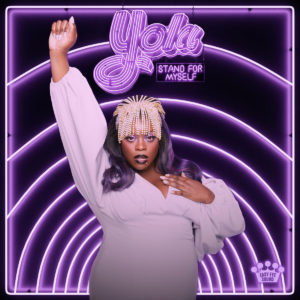 23. Yola – Stand for Myself
Though Stand for Myself is only the second full-length album from the British country-soul maven Yola, it heralds itself as something of a rebirth. "Now I'm alive, it's hard to explain / It took this much time, and took this much pain," she sings on the opening track, and anyone who's followed her story so far will know exactly which pain she's referencing. Her debut, Walk Through Fire, detailed an abusive relationship, along with the literal incineration of her home. That album remains moving in its confessionalism, but she's topped it with the therapeutic power of Stand for Myself, which finds Yola still bearing some scars but also sounding emboldened by her own journey of healing and self-discovery. Her revitalization is mirrored in the assured, purposeful production from The Black Keys' Dan Auerbach, which picks up the folksy undercurrents of her debut while adding an extra heap of glitter. Cocksure roots-rock shares space with languid, after-hours disco, all of it performed immaculately by an ace band of studio ringers. — Josh Hurst
Read our cover story with Yola here.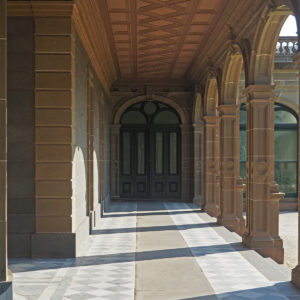 22. Ducks Ltd. – Modern Fiction
Toronto's Ducks Ltd. make jangley rock suited for a rowdy-but-wholesome night spent drinking cheap beer and throwing darts. The band's debut full-length, Modern Fiction, is a standout slice of upbeat rock that toes the line between power pop and the C86 revival of the early 2010s. Frontperson Tom McGreevy's vocal melodies feel timeless, bringing to mind the buttoned-up cool of songwriters like Roy Orbison or The Pains of Being Pure at Heart's Kip Berman. Modern Fiction expands on the bubbly goth formula the duo explored on their 2019 EP Get Bleak, but this record is a bit scrappier and more rambunctious. While there's a chipper edge to Ducks Ltd.'s outwardly sunny arrangements, this record recalls the feeling of putting on your coolest outfit and walking around a lonely cemetery on a foggy day. There's been no shortage of solid dream pop acts to emerge in the past couple years, but Ducks Ltd. capture a certain authenticity that feels like it was unearthed from a time capsule buried in 1980s New Zealand. — Ted Davis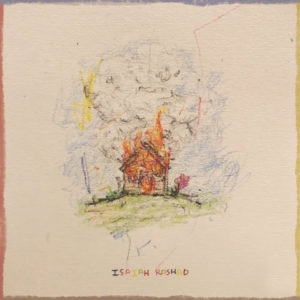 21. Isaiah Rashad – The House Is Burning
Considering the limited attention span of your average pop culture consumer today, it's impressive that any amount of anticipation remained for The House Is Burning, Isaiah Rashad's long-delayed follow up to 2016's The Sun's Tirade. Thankfully, Rashad's obvious talent allowed him to remain in the public consciousness and gave him the time he needed to craft an album worthy of the wait. As you might expect, the personal and professional turmoil that contributed to the lengthy hiatus make its way into the record, with Rashad cycling through weighty moments of depression and drug addiction with a deft hand. But to focus on one specific aspect of The House Is Burning would be doing the record a disservice. Rashad thrives in his ability to move on from a mood, flow, or rhythm the moment before it gets stale, careening between braggadocio and naked self-assessment fluidly, never wavering from what serves the song and record best in that specific moment. — Sean Fennell
Read our interview with Isaiah Rashad here.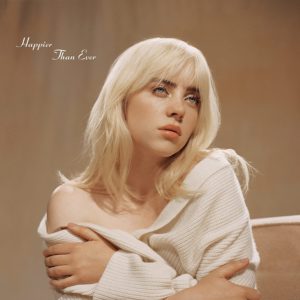 20. Billie Eilish – Happier Than Ever
With Happier Than Ever, at the ripe age of 19, Billie Eilish wants to make sure everyone knows she's aged at least 10 years since the release of her 2019 global-smash debut album, When We All Fall Asleep, Where Do We Go? The great thing about this is that she leans into the blues, which is the base for her vocals and one of the key factors that makes her stand out among her pop contemporaries. Her deeply confessional subject matter is focused on her post-superstardom life—but even so, what she communicates makes her sympathetic rather than more removed from her audience, which seems to range from those aged in the single digits to octogenarians. Barring the effects-laden "NDA" and the title track, Happier Than Ever is about the quiet moments. It draws you close with its intimate delivery and minimal instrumentation, easily soundtracking a sophisticated dinner party or a fireside cuddle. — Lily Moayeri
Read our full review of Happier Than Ever here.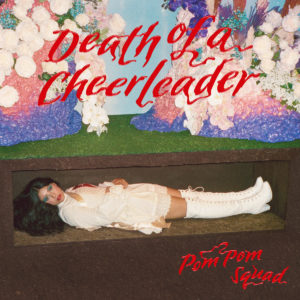 19. Pom Pom Squad – Death of a Cheerleader
On the brilliant, bratty debut album from Pom Pom Squad, singer-songwriter Mia Berrin crafts cinematic camp. With her own interpretation of the 1999 queer cult classic But I'm a Cheerleader, Death of a Cheerleader is a fiery pop-punk ode to Berrin's queerness and multiracial identity. On the nostalgic "Head Cheerleader," the singer tackles forbidden love under the bleachers: "You should ask your mother what she means / She said stay away from girls like me." With "Lux," she channels the main character of Sofia Coppola's The Virgin Suicides with riot grrrl ferocity. But teen angst isn't the only thing on the menu with Death of a Cheerleader: Berrin also shows a softer side with retro-tinged tracks like "Forever" and "Be Good." Still, it's the catchy, grunge-rock ethos of Pom Pom Squad's debut that makes it so memorable. — Ilana Kaplan
Read our full review of Death of a Cheerleader here.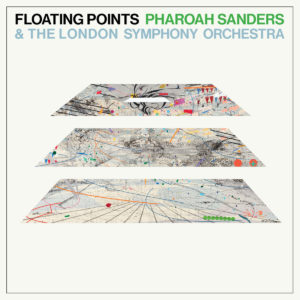 18. Floating Points, Pharoah Sanders, & the London Symphony Orchestra – Promises
Blurring the lines between ambient, classical, and jazz, this collaboration between Floating Points, Pharoah Sanders, and the London Symphony Orchestra is at once greyscale and cosmic. The nine-movement project is centered on a swirling, seven-note motif that ties it together; Sanders' impassioned saxophone dominates the record, but it's quietly guided by Sam Shepherd's subtle electronics and string arrangements that could be ripped from a Bernard Hermann score. At age 81, Sanders' lifetime of experience shines through on the record. His voice only appears once, but you can sense pain and emotion in his playing. Although the record came out in early spring, you can already hear its impact on recent ambient jazz releases from artists like Nala Sinephro, Sam Gendel, and Fuubutsushi. A late-in-life highlight for Sanders, Promises is an inexplicable collaboration that simultaneously finds Shepherd coming into his own as one of the great composers of the modern age. — Ted Davis
Read our full review of Promises here.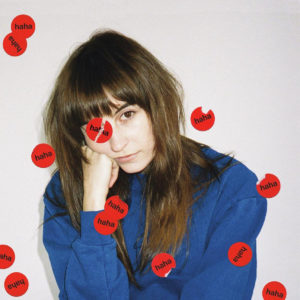 17. Faye Webster – I Know I'm Funny haha
Don't ever let your guard down during a Faye Webster song. Webster is a master at following up a funny line with a second, funnier lyric that detonates before you get the chance to process the first one; she'll deliver a musing that disarms you with its honesty only to chase it with something even more piercing. I found myself stumbling into this same bear trap throughout I Know I'm Funny haha, Webster's fourth studio album. Nothing is out of bounds—she isn't afraid to come across as petty ("I wonder if we'll get married before my brother") or smug (the titular lyric) or just flat-out sad ("There's a difference between lonely and lonesome, but I'm both all the time"), and it's that fearlessness that makes her work so endearing. Webster's writing lends clarity to concepts that, in the hands of a lesser lyricist, would deteriorate into a minefield of platitudes (such as the unattainable crush of "A Dream with a Baseball Player"). Mostly it's impressive that a work this interior and specific can cohere into something so cozy. — Alex Swhear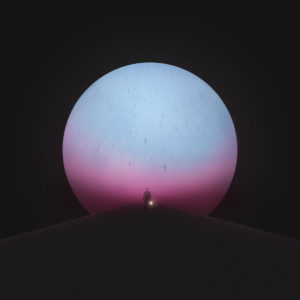 16. Manchester Orchestra – The Million Masks of God
Existing in a kind of dream world stretched between reality and fiction, Manchester Orchestra's sixth full-length is a beautiful and at times harrowing rumination on existence and death, and what happens when the latter cancels out the former. Initially conceived as a concept album that follows one man's journey with the Angel of Death, life started to imitate art when the father of multi-instrumentalist Robert McDowell lost his battle with cancer. The resulting record is a deeply melancholy yet strangely soothing collection of sophisticated indie rock that wrestles, as Manchester Orchestra albums always have, with the big questions—not just life and death, but faith, purpose, love, and the meaning of all those things. Frontman Andy Hull's vocals are as radiant and rich as the melodies and layers of instrumentation that carry it, drawing you into the record's distinctive otherworld—a parallel universe that contains an elucidation of all your hopes and dreams and fears in gloriously gloomy technicolor. — Mischa Pearlman
Watch our video interview with Manchester Orchestra here.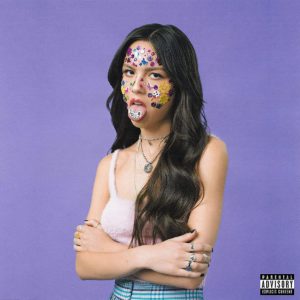 15. Olivia Rodrigo – Sour
If there's anything that can bring skinny jean–cancelling teens and nostalgia-minded thirty-somethings together, it's getting your heart trampled. With this in mind, Olivia Rodrigo quickly become the new face of pop music over the course of the past year, starting off with her breakthrough single "Drivers License." The High School Musical: The Musical: The Series star capitalized on her own heartbreak scandal for her debut album Sour, writing 11 tracks that reminded us about the specific kind of hell that is heartache. Whether she's calling out an old flame about reusing the same tricks for a new spark on "Deja Vu" or clapping back for them moving on too soon with "Good 4 U," Rodrigo confirms that the best medicine for a cracked heart can sometimes be a good pop song. — Margaret Farrell
14. L'Rain – Fatigue
On Fatigue, L'Rain's Taja Cheek fights against the static. Throughout the album's 14 tracks, Cheek embraces minute and massive shifts of collaged, composed, and manipulated sounds. The spaces between jazz, funk, psych-rock, neo-soul, and pop cease to exist—rather, Cheek's melodic loops, layered vocals, and found sounds bleed into each other. On "Kill Self," which begins with one pair of clapping hands and a slightly off-kilter guitar, Cheek exposes the death that comes alongside rebirth, elucidating on how equilibrium comes both with a loss and then a gain. "Grow my skin and chew it all again," she sings during the chorus, her voice lost in a cyclone, or shoved under water. Cheek fully embraces change—she asks for it and ponders it and pokes at it with percussive collisions of sound—and asks us to do the same. With each listen, another layer appears. — Margaret Farrell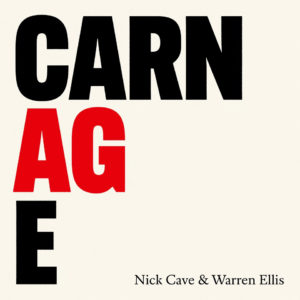 13. Nick Cave & Warren Ellis – Carnage
Nick Cave's compositional cinematic soundtrack work with Warren Ellis (The Assassination of Jesse James by the Coward Robert Ford, Hell or High Water) has never lacked for the incendiary intensity found in full blown Bad Seeds recordings. Considering that fulsomely filmic recent Cave albums Skeleton Key and Ghosteen have been sparer affairs (though warmer than aggressive Seeds projects of the past), there is a logic to paring things down to Cave and Ellis. Nothing has been lost in Cave's sense of chroma, while Ellis is a one-man-band, and the idea of genuine unfettered emotion (even real optimism on "Balcony Man") shines through more brightly and clearly than ever on Carnage. Plus, Ellis' bass and drum machine have more of a racing pulse than on those last few Cave/Seeds recordings. I never want the Bad Seeds to go, but as Cave and Ellis head out on tour alone in 2022, it's nice to see they can handle the heavy load. — A.D. Amorosi
Read our full review of Carnage here.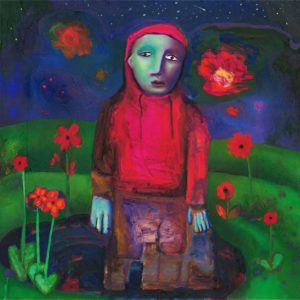 12. girl in red – if i could make it go quiet
While girl in red's Marie Ulven got her start penning melancholy bedroom pop songs over the past few years, her debut album reveals that she's equally great at delivering arena-sized bangers. if i could make it go quiet, Ulven's debut album, is largely a cathartic indie-pop record flanked by its lo-fi beginnings. While grappling with the pains of coming of age, heartache, and self-examination, the Norwegian singer-songwriter is more honest than ever with a full spectrum of sound. On the explosive anthem "Serotonin," Ulven rap-rocks through her intrusive thoughts and angst—something that permeates throughout the first half of the record. But later on, Ulven returns to her softer side with "Rue," where she stews in the rock-bottom of depression. What if i could make it go quiet reveals is that Ulven has the range, and she's ready to use it. — Ilana Kaplan
Read our cover story on girl in red here.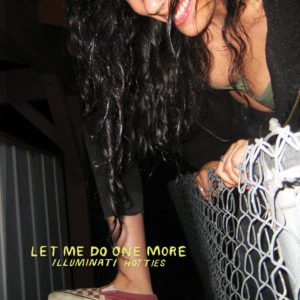 11. illuminati hotties – Let Me Do One More
illuminati hotties' sophomore album (proper sophomore album, that is) is many things. It's a sizzling pop punk record, awash in both accessible riffs and complex chord progressions. It's a good time, with tracks like opener "Pool Hopping" and the incredibly-titled "MMMOOOAAAAAYAYA" letting creator Sarah Tudzin let loose and give listeners something to bop along with. It's a scathing critique of everything from the capitalistic soul-sucking that contributed to the history surrounding the album to the ways in which adults are "supposed to act" ("Joni: LA's No. 1 Health Goth" goes hard on this) and anything in between. It can also be achingly tender, with "Cheap Shoes" and "Growth" ending the album on a wistful note that maybe we should all try to do better for each other. In being all of these things, Let Me Do One More is one of the most engaging listens of the year. — Gabriel Aikins
Read our interview with illuminati hotties here.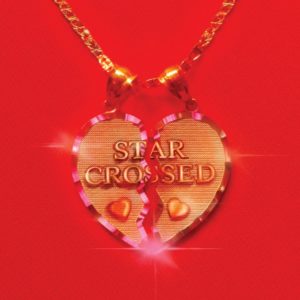 10. Kacey Musgraves – star-crossed
On 2018's "Happy & Sad," Kacey Musgraves innocently sings, "I never felt so high / And I've never been this far off the ground / And they say everything that goes up must come down," as she absorbs the euphoria (and fears) of being a newlywed. In 2021, these lyrics feel like a haunting precursor to her latest project, star-crossed, which dissects the emotional rollercoaster she experienced following her divorce to country singer Ruston Kelly. Musgraves chronicles this journey in her version of a Shakespearean three-act structure, questioning the validity of their relationship in "good wife," realizing she gave more than what she received on "breadwinner," and ultimately touching base with reality on "what doesn't kill me." The delicate synths and laid-back production on this album gives space for listeners to submerge themselves in Musgraves' comforting, twangy voice and pry intently on her inner psyche. In the aftermath, Musgraves has a full-circle moment on "keep lookin' up" by revisiting her perspective on her aforementioned 2018 song, now singing, "But I keep looking up / Won't let the world bring me down / Keep your head in thе clouds / And your feet on the ground." She's teaching us that in the wake of your divorce, it's all about maintaining balance—you can fantasize and yearn for love, but learn to be grounded and not lose sight of yourself. — Michael Izquierdo
Read our full review of star-crossed here.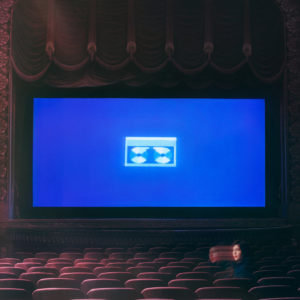 9. Lucy Dacus – Home Video 
Home Video is an apt title for Lucy Dacus' latest album, as each track on the project is breathtakingly personal. Recollections of young romances mix with Dacus' memories of finding her place in the world and in her own skin to create a collection that deeply resonates with anyone in a similar position. Her gentle vocals are used to great effect on soft tracks like "Christine," and enhance the album's standout track "Thumbs," as Dacus takes her soft-spoken demeanor and pours venom into it. Musically, Dacus pushed her sound in new directions this year, with her strong songwriting bolstered by pianos and guitars mixing with robust production on "First Time." A heavy layer of Auto-Tune on "Partner in Crime" gives the track extra juice before sliding perfectly into a guitar solo. Home Video lets us deep into the heart and mind of Lucy Dacus, and the result is her best album to date. — Gabriel Aikins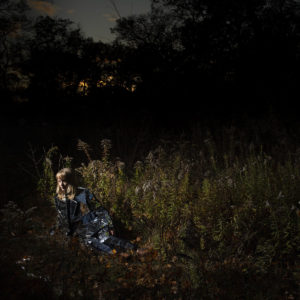 8. The Weather Station – Ignorance
When the poet Adam Zagajewski invited us to "praise the mutilated world," was he imagining something like this? The fifth album from The Weather Station offers tragic hymns for a planet in peril; it's a record about loving a world you know is doomed, watching helplessly as it deteriorates and loving it all the more. Tamara Lindeman honors her ecological grief by refusing to sugarcoat it, and she makes it palatable through dusky, late-night grooves with subtly dramatic arrangements. Supported by crisp drums, pristine piano, and the occasional moan of wind instruments, Ignorance boasts a mastery of tone and perfection of narrative momentum. Lindeman sings her songs of grief as though they're really anguished torch songs, which of course they are. "Don't ask me for indifference," she pleads at one point, summarizing a gorgeous album about the pain of caring too much. — Josh Hurst
Read our full review of Ignorance here.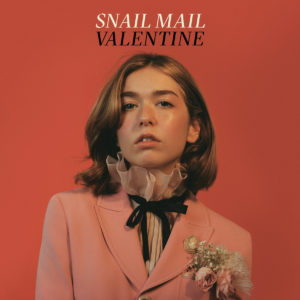 7. Snail Mail – Valentine
"Post-rehab, I've been feeling so small," Lindsey Jordan sings on Valentine, her second album as Snail Mail. But if anything, the LP finds her emerging greater from a roulette of romantic collapses. Amid clear-eyed visions of suicidal thinking and nights when a lover cuts her off from drinking, she can barely handle it all: "Even with a job that keeps me moving," she sings at one point, "Most days I just wanna lie down." But the lows aren't the point: It's that, amid these emotional tortures, Jordan still chooses to keep going, all while adding twinkling pianos, gleaming synths, and a smokier, rangier vocal palette to her art. She sounds stronger—and more ready to confront her demons—than ever before. — Max Freedman
Read our interview with Snail Mail here.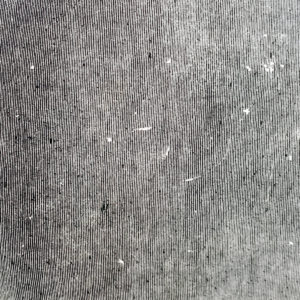 6. Low – HEY WHAT
I'm probably not the most qualified writer to contextualize Low's latest album, as, admittedly, I'm almost totally unaware of what the band was up to between now and 1994 when they established themselves as a haunting slowcore trio with tracks like "Words" solidifying their distinct sound (while capable of being very faithfully covered by a contemporary heavy dream pop band). Yet the songs on HEY WHAT display an entirely new kind of "distinct"—less trailblazing of new genres and more representative of a singular band inhabiting spaces of ambient and electronic music which make you second guess the parameters of pop song structures. The record has the visceral feel of being immersed in a modern art gallery, each track a different sculpture bending familiar ideas into unrecognizable new shapes. In fact there are two tracks on here clocking in at over seven minutes, each recalling the more spacious stretches of I Could Live in Hope while transforming the sullen rural landscapes evoked into a barren urban panorama of screaming advertisements that barely catch our eyes anymore. Also, I'd be interested to hear Zachary Cole Smith try and recreate that opening riff on "More." — Mike LeSuer
Read our full review of HEY WHAT here.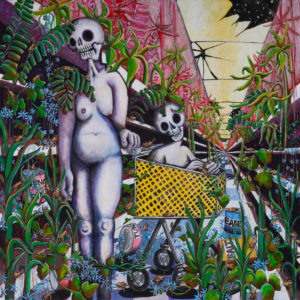 5. Indigo De Souza – Any Shape You Take
Some songwriters search endlessly for that perfect hook, soaring chorus, or catchy little verse, and some are so preternaturally gifted that these aspects of pop songwriting seem almost second-nature. Indigo De Souza is one such talent, a songwriter whose simplest ideas seem to breed a dozen more that are just as impressive. The result is her simmering second record, Any Shape You Take. The charm is obvious—take any of the half-dozen absolute gems on this record ("Die/Cry," "Kill Me," "Pretty Pictures") and you don't have to look far for the hooky, cutting, and clever songwriting that have boosted De Souza to such early success. It's what's going on beneath, however, that leaves you gobsmacked at this artist's dizzying potential. Any Shape You Take is so bursting with ideas that even its tiniest moments—the ones so far below the surface that you only dust them off on the fourth or fifth listen—are the kind a lesser songwriter would build an entire song around, but which De Souza seems to almost toss in as a garnish. — Sean Fennell
Read our interview with Indigo De Souza here.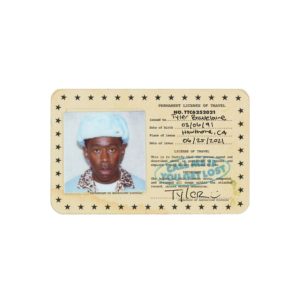 4. Tyler, the Creator – Call Me If You Get Lost
CALL ME IF YOU GET LOST sees Tyler Okonma identifying every avenue he's previously walked and retracing it with new power. The rough raps of Goblin and Wolf return, but harder yet somehow less violent. The squelchy pop and psychedelia experiments of Flower Boy and IGOR remain, but enmeshed with crisp tufts of bass. It's all packaged mixtape-style with narration from Tyler's newest alter ego, Sir Tyler Baudelaire, and ad libs from the legendary DJ Drama. The free-flowing format dovetails with Tyler's rapid tumbling between braggadocio and confession in his stories, which are newly detailed yet characteristically vicious. When he looks back, he picks up every part of himself and builds a better future, and the accompanying narratives and sounds are his best yet. — Max Freedman
Read our full review of Call Me If You Get Lost here.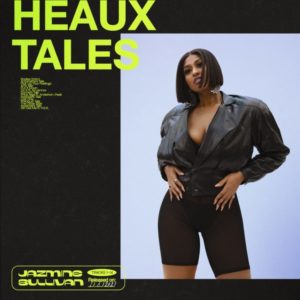 3. Jazmine Sullivan – Heaux Tales
Jazmine Sullivan has always been well-versed in cultivating compelling narratives around love and self-reflective moments with her projects; but with Heaux Tales, her songwriting skills soar to new heights as she's created a cohesive yet complex project using her and six other women's varied perspectives on sex and power in relationships. The album follows the candidness of group chat confessionals—"Get it together, bitch," she tells herself in "Bodies," "I keep on pulling on bodies, on bodies, on bodies / Yeah, you getting sloppy girl." She switches it up on "Pricetags" and tells her partners, "If he want the pussy, first he gotta CashApp me, hundreds." The minimalist production and raw instrumentation on this record proves intentional, forcing listeners to grasp the harsh realities women—especially Black women—undergo when finding empowerment in their sexuality while living in a patriarchal society. The eight songs and six spoken-word interludes may not capture every woman's truth, but it does confront what can be gained and lost from love and lust. — Michael Izquierdo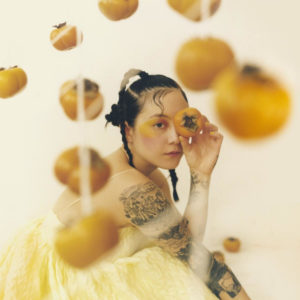 2. Japanese Breakfast – Jubilee
After the quirky musicality and angsty lyrical drama of 2016's Psychopomp and 2017's Soft Sounds From Another Planet, Michelle Zauner has figured out new ways to work through the grief of losing her mother and engaging with her ancestry. To go with her telling, best-selling memoir, Crying in H Mart, Zauner's JB pushed Jubilee to be more straightforward and statuesque than her previous lo-fi work. The result, then, is a lushly celebratory album that finds the singing/songwriting instrumentalist standing at the height of her powers (both our words and hers, as she sings them on opener "Paprika"), opening her musical moods beyond cool garage skronk as heard on the Sade-like soul-jazz on "Slide Tackle" and the synthwave-touched "Sit," and maintaining her need for lyrical rumination with fresher modes and means of expression. — A.D. Amorosi
Read our full review of Jubilee here.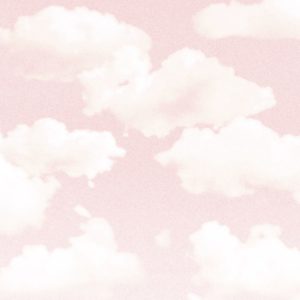 1. Turnstile – GLOW ON
It's been a while since there's been any colorful conversation about whether rock and roll as the central force in popular music is dead. The recently announced Best Rock Album GRAMMY nominees are Black Pumas, Chris Cornell, AC/DC, Foo Fighters, and Paul McCartney. These acts collectively consist of 15 people; all but three of them are over the age of 50 (one is deceased). This tells us plenty about the seriousness of the GRAMMYs, of course, but here's the thing: I bet you'll struggle to identify five obvious snubs off the top of your head.
GLOW ON, the third album from Baltimore band Turnstile, is a supremely compelling counterargument to that narrative. GLOW ON proudly brandishes Turnstile's hardcore roots but nudges their fundamentals—regarded unfairly by some as a niche of a niche—into fascinating places. The album is full of immediate, crunchy, skull-smashing riffs and hooks, yes. But the expansions the band gestured at on 2018's Time & Space are fully explored here. "Alien Love Call," a dazed, surreal R&B jam featuring Blood Orange, represents the most explicit deviation from the formula, but the digressions are everywhere: the sun-soaked "Underwater Boi"; the spacey, glimmering synth intro to "Mystery." What initially seem like curious tangents become essential textures by the time you hit your third or fourth listen. But above all, whether slyly subverting your expectations at the margins or bludgeoning you with one of its towering hooks, GLOW ON makes you feel, loudly and smartly and unrelentingly. — Alex Swhear
Read our full review of GLOW ON here.